We Need Your Help
The PEERS Network of Websites Need Your Help
"Your emails are spreading so much light and love around the world. Your mailing list is one of the greatest gifts the Universe has ever surprised me with! Keep up the good – make that GREAT – work! Much love and many blessings to you." ~~ Laura T.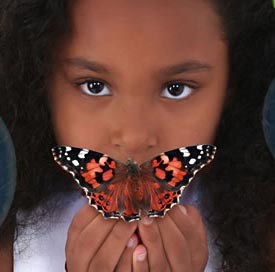 Image by Teka Luttrell of soulconnection.net
Hey wonderful friends,
PEERS really needs your support. Through our websites and email lists, PEERS has touched and transformed many thousands of people's lives through spreading inspiration and education around the globe. Yet even with all of this good work, as of May 20th, we are $3,500 in the red for the year.
We do our best not to bombard you with requests for donations, yet a few times a year we make an appeal like this, as we really need your support to close our budget gap. You can help us with a financial donation and/or by using the link mentioned below when making purchases on amazon.com at no extra cost to you.
The PEERS websites are some of the very few popular websites on the Internet which provide all of our inspiring services free of charge. We have no advertising or promotions of any kind. We depend almost exclusively on your generosity to keep our websites and email lists running.
"Your work has helped me move from a place of fear and hate to one of seeking spiritual development. I'm 36 years old and had been away from that path since I was 18. Getting back on that path has helped me view seemingly negative events as challenges and opportunities to grow. Thank you so much for everything you've done. " ~~ Todd B.
As PEERS is a 501(c)(3) nonprofit organization, all contributions are tax deductible to the fullest extent permitted by law. To contribute using your credit card online, kindly visit the link below. You will find there two options: a monthly donation and a one-time donation. Monthly donations greatly help us to make plans for the future with some certainty about our financial position. We would be most grateful if you click the link below to provide either monthly support or a one-time donation of whatever amount feels right and best to you.
To send a check or money order, please make your donation out to PEERS and mail it to:
PEERS
1607 Francisco St.
Berkeley, CA 94703
We welcome checks and money orders in currencies other than U.S. dollars, though unfortunately there is a large fee to process these. So please only use checks in other currencies if the amount is equivalent to US $50 or more. Direct bank transfers are also very welcome from anywhere in the world, and can be made in smaller amounts. Please contact us for information on this.
If you are uncertain about making a contribution, we ask you to consider the value of our inspiring work both to you personally and to our world. Then ask yourself, is the inspiring work of PEERS worth the price of a good book or a good meal in a restaurant? If so, we encourage you to donate that amount or more to support our inspiring work. Even $5 makes a difference to us.
Amazon.com referral program
Amazon.com has a great program through which PEERS earns a percentage of anything you buy without costing you anything extra. Simply by entering amazon.com using a link with a code in the URL identifying that we referred you, our website gets 4 to 8% of the sale. As long as you enter through this link, any purchases you make support our work. If you shop at amazon.com and want to support us at no extra cost to yourself, please bookmark or favorite the webpage URL below and use it any time you want to search for and purchase something on amazon.com.
Please note that you will not receive notification of your use of this referral program, but know that you are helping us any time you make a purchase using this link. We've already earned over $10,000 in the past few years through the support of people like you with this program.
For those interested in an update, since our establishment as a nonprofit organization in early 2006, the PEERS websites have received over 20 million visits from readers and supporters around the globe. In the past year, we've averaged over 10,000 visits to the websites per day. Our two email lists have grown to more than 15,000 caring subscribers from over 150 countries around the world. And we regularly receive emails expressing deep gratitude for our work.
I want to personally thank all of you for your support and for helping to build a brighter future for all of us through spreading love and empowerment far and wide. Without your support, we would not be here. And I hope you are enjoying the summaries of inspiring news we started sending a couple months ago to this list. Have a most wonderful day and a beautiful spring season ahead.
With sacred love and warmest wishes,
Fred Burks for the inspiring and educational PEERS websites
Note: For two short, powerfully inspiring videos helping to usher in a new paradigm, see the profound baby's first bath video available here and Challeng Day video at this link.
"Thank you for the beautiful, loving and informative website. I am excited about sharing some of the breathing exercises with our circle group. This work is an example of the light that shines so beautifully and powerfully in our world. Thank you and shine on." ~~ Rev. Karen on the Moment of Love website
Don't miss our treasure trove of inspiring resources.
Kindly support this work of love: Donate here.
Explore the mind and heart expanding websites managed by the nonprofit PEERS network:
Subscribe to the PEERS email list of inspiration and education (one email per week). Or subscribe to the list of news and research on deep politics (one email every few days).