Occupy Pays Off Student Debts, Neurosurgeon's Life-Changing NDE, Pilot Who Gives Wings
Inspiring News Articles
November 14, 2014
Hi awesome friends,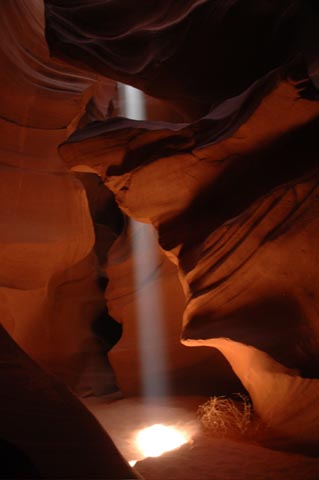 Below are key excerpts of inspiring news articles with great information on how the Occupy movement has helped students pay off millions in student debt, a neurosurgeon who had his life turned upside down by a near-death experience, a pilot dedicated to transforming the lives of disadvantaged kids by teaching them to fly, and more.
Each inspiring excerpt is taken verbatim from the media website listed at the link provided. If any link fails, click here. The key sentences are highlighted in case you just want to skim. Please spread the inspiration and have a great one!
With sacred love and warm wishes,
Fred Burks for the PEERS websites
Special note: Read the inspiring story of Amy Call, a woman whose life was completely changed by a near-death experience after a severe drug reaction. Watch a TedX Talk giving a fascinating and intriguing critique on the electoral system by a Chinese political expert. Watch a beautiful, thought-provoking four-minute video of a woman's life from cradle to grave. Watch this great four-minute video about a teacher who made a big difference in her kids lives. And read great advice for parents on how to talk to their children about sex abuse.
Quote of the Week: "Love and intimacy are the root of what makes us sick and what makes us well. I am not aware of any other factor in medicine – not diet, not smoking, not exercise, not drugs – that has a greater impact on our quality of life, incidence of illness and premature death." ~~ Dr. Dean Ornish in "Love and Survival: The Scientific Basis for the Healing Power of Intimacy"
---
Debt campaigners tear up student loans
October 22, 2014, BBC News
http://www.bbc.com/news/business-29505582
An activist group (is) buying and cancelling other people's student debts. Rolling Jubilee has purchased and abolished $3.8m (£2.35m) of debt owed by 2,700 students. Debts can be bought and sold in the financial marketplace. But student debt, which has spiralled to an estimated $1.2 trillion (£619bn), is not usually as available to buy as other debts. In this speculative secondary market, third parties buy debt for a fraction of its original cost. These debt campaigners are buying debts and then writing them off. Laura Hanna at Rolling Jubilee says, "We wanted to question the morality around repayment. Your debts are on sale. They are just not on sale to you." Ms Hanna says ... the way that selling education as a commodity reinforces inequality. The group is hoping to show students that if they work together, they can renegotiate their debt. Student debt can pursue people all through their working lives and into retirement. Officials giving evidence to a US Senate committee said this could mean that student debt repayments could be deducted from retired people's social security benefits. John Aspray, national field director at the United States Student Association (USSA), said recent changes in law mean people in medical or gambling debt can declare themselves bankrupt - but to do so for student debt ... is very difficult. "Opportunities for renegotiating are very well hidden."
Note: Rolling Jubilee's website has a counter where you can see how many millions of dollars in burdensome debt have been eliminated by their inspiring strategy.
---
Are these glimpses of the after-life?
October 19, 2014, Daily Mail
http://www.dailymail.co.uk/news/article-2799385/glimpses-life-brain-surgeon-told-saw-heaven...
Neurosurgeon Dr Eben Alexander was convinced out-of-body experiences were hallucinations – until he went into a coma himself and had what he now believes was a glimpse of heaven. Dr Alexander, who has taught at Harvard Medical School, reveals many others have also seen what he described. Dr. Alexander: A near-death experience will change your life in more ways than one. It means you have survived a serious illness or a major accident, for one thing. But the aftermath ... can be even more significant. For me, it was as if my old world was dead and I had been reborn into a new one. Coping with that is hard: how do you replace your old vision of the universe? Many people are going through similar versions of what I went through, and the stories I have heard from other near-death experience witnesses give me courage every day. They are a constant corroboration of everything that was revealed to me – how we are loved and cherished much more than we can imagine, how we have nothing to fear and nothing to reproach ourselves for. If you have never seen yourself as a spiritual person, and perhaps did not even believe in God, this new dimension to your understanding has an even greater impact. One of the most extraordinary things about my own glimpse of heaven was that, back in this world, no one was aware of the transformation that I was undergoing. All the monitors and sensors and computers could detect no activity: my brain was flat-lining. New knowledge like this changes us for ever. We evolve into someone fresh.
Note: Learn a lot more about Dr. Alexander on this webpage. Explore an abundance of inspiring resources on near-death experiences.
---
Pilot Inspires Compton Kids to Dream Big
February 26, 2013, Huffington Post
http://www.huffingtonpost.com/toan-lam/pilot-inspires-compton-ki_b_2765543.html
Robyn Petgrave, founder of Tomorrow's Aeronautical Museum (TAM), is using aeronautics to get at-risk youth in Compton off the streets and into the air -- educating, inspiring and empowering them to soar high and reach their dreams. Starting at age eight, kids who stay out of trouble, get good grades and have positive attitudes earn the privilege to fly planes. "I talked to the kids about staying away from drugs and gangs, communicating, using aviation as a real life application of math and science, and working hard in school and life. As I noticed that some of them listened and followed through, I realized that I wanted to help kids succeed using aviation as a magnet to keep kids off the streets for a living," Petgrave said. The kids were drawn to TAM because of the planes, but it's clear that they're just a vehicle that gets the kids in the door and cockpit. Petgrave says there's a tremendous amount of responsibility when you fly a plane, life skills that can be transferred from the air and to the streets. High five to Robyn and his crew for taking these amazing kids under his wing and catapulting them past the sky's limit. What a great way to use his power and fueling the dreams of these bright kids and challenging them to soar to new heights.
Note: Explore a treasure trove of concise summaries of incredibly inspiring news articles which will inspire you to make a difference.
---
Humble delivery man becomes reluctant hero after dramatic fire rescue
October 22, 2014, CNN News
http://www.cnn.com/2014/10/22/us/mysterious-hero-identified
It is sheer panic in the woman's voice on the cell phone video as the flames shot out of the windows of the wood frame home: "There's a man in there!" The next sound on the video is a loud explosion. "We gotta get the dad," screams the woman. The explosion forced two men who were trying to reach the trapped man away from the home. Seconds later, a man in a blue Los Angeles Dodgers cap jogs out with a 73-year-old man slung over his shoulder. "I didn't see him," says Beth Lederach, the woman who recorded the dramatic weekend fire and rescue on her cell phone. In the seconds before the explosion ... you can see the man in the blue cap calmly walk towards the burning home, flames nearing 20 feet high. "He calmly walks in there, calmly. Then here he comes, carrying the dad," recalls Lederach. Then he vanished. For 48 hours, the Fresno fire department and local reporters hunted for the mysterious hero. Who was he? Why would he dive into a burning home, save a man and then not stay long enough for even a simple "thank you"? It appeared the man would never be found. But in this age, social media has a way of making sure all secrets are uncovered. Tom Artiaga groaned as the reporters starting banging on his door. "I didn't want the glory," he says sheepishly, wearing the same blue Dodgers cap. "We have to help each other out. We kill each other. We fight. We gotta help each other out. I don't feel like a hero. If it was someone else, I'd help them, too."
Note: Explore a treasure trove of concise summaries of incredibly inspiring news articles which will inspire you to make a difference.
---
Indian Man, Jadav "Molai" Payeng, Single-Handedly Plants A 1,360 Acre Forest In Assam
April 3, 2012, Huffington Post
http://www.huffingtonpost.com/2012/04/03/indian-man-jadav-molai-pa_n_1399930.html
More than 30 years ago, a teenager named Jadav "Molai" Payeng began planting seeds along a barren sandbar near his birthplace in India's Assam region. It was 1979 and floods had washed a great number of snakes onto the sandbar. When Payeng -- then only 16 -- found them, they had all died. "The snakes died in the heat, without any tree cover. I sat down and wept over their lifeless forms," Payeng told the Times Of India. "It was carnage. I alerted the forest department and asked them if they could grow trees there. They said nothing would grow there. There was nobody to help me," he told the newspaper. Now that once-barren sandbar is a sprawling 1,360 acre forest, home to several thousands of varieties of trees and an astounding diversity of wildlife -- including birds, deer, apes, rhino, elephants and even tigers. The forest, aptly called the "Molai woods" after its creator's nickname, was single-handedly planted and cultivated by one man -- Payeng, who is now 47. Today, Payeng still lives in the forest. He shares a small hut with his wife and three children. According to the Assistant Conservator of Forests, Gunin Saikia, it is perhaps the world's biggest forest in the middle of a river. "We were surprised to find such a dense forest on the sandbar," Saikia told the Times Of India. "[Locals] wanted to cut down the forest, but Payeng ... treats the trees and animals like his own children. Seeing this, we, too, decided to pitch in," Saikia said.
Note: Explore a treasure trove of concise summaries of incredibly inspiring news articles which will inspire you to make a difference.
---
Man Receives Diploma 55 Years After Being Denied Graduation For Refusing To Accept Racism
August 13, 2014, Huffington Post
http://www.huffingtonpost.com/2014/08/13/alva-earley-diploma_n_5672257.html
In 1959, Alva Earley ... attended a picnic at Lake Storey Park. Earley, who is black, went to the picnic with a group of friends. The group, which included other black and Hispanic people, decided to eat at a whites-only area of the park, despite having been told by a school counselor that doing so would result in serious repercussions. "We were just trying to send a message that we are people, too," Earley told NPR. "We just had lunch." After the gathering, Earley was notified by his school that he would not be allowed to graduate, nor would he receive his diploma. Last Friday, Earley, now 73, finally received that diploma. Though more than 50 years late, the graduation was made possible by a few of Earley's former high school classmates. Though the ceremony was a happy one, Earley says that he had been harboring pain over the incident. "The fact that I could not get a cap and gown on and march down the aisle with my classmates -- it meant the world to me. It hurt so bad," he told NPR. Because he was unable to receive a diploma, two colleges that had already accepted him withdrew their offers. He went to Knox College after a classmate persuaded his father and then-president of Knox College to allow Earley to enroll. Now, his other classmates are happy. "When people have been mistreated, we owe it to them to address the injustice," [said] former classmate Lowell Peterson. "This is just a little chance to make something right."
Note: Explore a treasure trove of concise summaries of incredibly inspiring news articles which will inspire you to make a difference.
---
Beyond Charity: Turning The Soup Kitchen Upside Down
September 20, 2014, NPR
http://www.npr.org/blogs/thesalt/2014/09/20/349859645/beyond-charity-turning-the-soup...
If you've ever volunteered in a soup kitchen, you know the feeling of having served others. But what about those on the other side of the food line? Are they getting what they need most? Robert Egger, the founder of DC Central Kitchen, didn't think so. He set out to train homeless people on the streets of Washington, D.C. – many of whom were drug addicts cycling in and out of a life of crime – how to cook and earn a food handler's license. The goal was to help them trade addiction and crime for stable employment in restaurants and other food enterprises. Egger's kitchen got its start turning surplus and donated food into meals that are provided to homeless shelters and other nonprofits. Later, DC Central Kitchen opened an arm that operates much like a private company, selling high-quality meals to schools and 60 corner stores in low-income neighborhoods of the city. Today ... it delivers 5,000 meals each day to local nonprofit organizations and another 5,000 meals to schools. It operates a culinary job-training program that trains 80 people each year, and gets many of its supplies from small, local farms. Sixty percent of its funding is revenue that it earns from sales. "This idea of everyone side by side – it's a powerful image," says Egger. "The president of the United States, someone from the shelter, a kid from Wilson High School – we're Washingtonians, side by side. This is the power of community!"
Note: The DC Kitchen model has been adopted by organizations around the country, and inspired The Campus Kitchens Project, where students help recover food that might be wasted and prepare meals for people in need in their communities.
---
Finding healing for the healers
July 15, 2012, Boston Globe
http://www.bostonglobe.com/lifestyle/health-wellness/2012/07/15/one-patient-call-for-compassion...
Seventeen years ago today, in the Boston Globe Magazine, a dying man issued a plea for greater compassion in medicine. He worried that medical professionals faced increasing work demands that prioritized efficiency over empathy. Kenneth Schwartz died of lung cancer two months later, but not before founding an organization that would bring increased attention to the importance of human interactions in medicine. Research suggests that without intervention, physicians may risk becoming less empathetic over time. A recent survey of 18 studies found that medical students and residents tended to report declining feelings of empathy over the course of their training. Another study found that self-perceived empathy dropped sharply after the third year of medical school, when students start working with patients in the hospital. The Schwartz Center for Compassionate Healthcare's flagship program, which started at Massachusetts General Hospital in 1997, encourages doctors, nurses, and other health professionals to share the complex and often distressing feelings that arise from patient care. In recent years, the Schwartz Center Rounds have expanded rapidly, spreading to more than 260 institutions in the country and 14 hospitals in the United Kingdom. The program's growth reflects an increasing recognition that traditional ideals of the stoic, superhuman medical professional may not be healthy – for either the patient or the caregiver. Schwartz Center Rounds highlight feelings – guilt, fear, anger, or sadness – that might lead caregivers to withdraw emotionally from their work.
Note: Explore a treasure trove of concise summaries of incredibly inspiring news articles which will inspire you to make a difference.
---
Note: For summaries of the latest news articles covering deep politics and censored news, click here. For summaries of the most important news articles ever along these lines, click here.
Don't miss our treasure trove of inspiring resources
Kindly support this work of love: Donate here
Explore the mind and heart expanding websites managed by the nonprofit PEERS network:
Subscribe to the PEERS email list of inspiration and education (one email per week). Or subscribe to the list of news and research on deep politics (one email every few days).