Diet Affects Mental Health, 'Happy' Song Goes Viral, Supporting Women as Engineers
Inspiring News Articles
April 4, 2014
Hi awesome friends,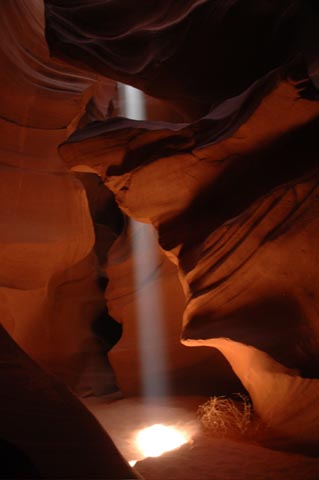 Below are key excerpts of inspiring news articles with great information on how diet affects mental health, the viral "Happy" song everyone is listening to, support for a new generation of women engineers, and more.
Each inspiring excerpt is taken verbatim from the media website listed at the link provided. If any link fails, click here. Key sentences are highlighted in case you just want to skim. Please spread the inspiration and have a great one!
With sacred love and warm wishes,
Fred Burks for the PEERS websites
Special note: For an amazing 15-minute video of a man who regularly wrestles and hugs lions in the wild, click here. For a powerful, five-minute talk by Oscar winner Lupita Nyong'o' on the challenges of being very black, click here. For a beautiful video titled "Grateful: A Love Song to the World," click here.
Quote of the Week: "Ours is not the task of fixing the entire world, but of stretching out to mend the part of the world that is within our reach." ~ Clarissa Pinkola Estes
---
Can what you eat affect your mental health? New research links diet and the mind
March 24, 2014, Washington Post
http://www.washingtonpost.com/national/health-science/can-what-you-eat-affect-your-mental-health...
Scientists have recently begun to investigate [whether] food can have as powerful an impact on the mind as it does on the body. Research exploring the link between diet and mental health "is a very new field; the first papers only came out a few years ago," said Michael Berk, a professor of psychiatry at the Deakin University School of Medicine in Australia. "But the results are unusually consistent, and they show a link between diet quality and mental health." "Diet quality" refers to the kinds of foods that people eat, how often they eat them and how much of them they eat. In several studies ... Berk and his collaborators have found lower rates of depression, anxiety and bipolar disorder among those who consumed a traditional diet of meat and vegetables than among people who followed a modern Western diet heavy with processed and fast foods or even a health-food diet of tofu and salads. "Traditional diets – the kinds of foods your grandmother would have recognized – have been associated with a lower risk of mental health issues," Berk said. The association between diet and mental well-being may start even before birth. A 2013 study of more than 23,000 mothers and their children, led by Berk's frequent collaborator and Deakin colleague Felice Jacka, suggests a link between a mother's consumption of sweets and processed foods during pregnancy and behavioral and mental health issues in her child at age 5.
Note: For a treasure trove of great news articles which will inspire you to make a difference, click here.
---
Seems like the whole world is 'Happy'
March 20, 2014, CNN
http://www.cnn.com/2014/03/20/showbiz/music/happy-pharrell-williams-song/index.html
There are happy songs -- and then there is "Happy." The bouncy tune by singer/composer/producer/rapper Pharrell Williams has occupied the No. 1 spot on the charts for more than a month. It's spurred countless covers -- including one by Academy Award-winning actress Gwyneth Paltrow, reprising her guest star role in the 100th episode of "Glee." There is even a YouTube version of "Happy" that has gone completely to the dogs. It has managed to seemingly capture the rush of happiness in its lyrics and melody. Not a bad trick for a tune that slowly grew from a single on last summer's "Despicable Me 2" soundtrack to such popularity that Robert Morast, a writer for the Virginian-Pilot, recently entered into a debate of whether it should be considered for the official state song of Virginia. "Pharrell's hit track is a jolt of mood-lifting music," wrote Morast. "And while it's fine to be happy, the best art is crafted with a range of emotional perspectives." Even with its slow build, "Happy" caught ears from the beginning. Upon release it was quickly dubbed "an instant contender for 2013's Song of the Summer" by Rolling Stone. Since then, it's topped the charts in more than a dozen countries besides the United States, including the United Kingdom, France, Germany and Poland. Williams has partnered with the United Nations Foundation in celebration of Thursday's International Day of Happiness, encouraging fans to donate to the organization and submit content to his 24Hoursof Happiness.com site.
Note: To watch this awesome four-minute happy video which has had over 100 million views, click here. To see the website which has great videos of people in happy dance 24 hours a day based on this song, click here. For a treasure trove of great news articles which will inspire you to make a difference, click here.
---
GoldieBlox Helping to Build a Generation of Female Engineers
September 4, 2013, ABC News blog
http://abcnews.go.com/blogs/lifestyle/2013/09/goldieblox-helping-to-build-a-generation...
Debbie Sterling is on a mission to build up girls by breaking down a few barriers. Fed up with the lack of women in her engineering field (the latest studies from the National Science Foundation show that 11 percent of engineers of women), Sterling, a graduate of Stanford University, came up with an idea after coming across research that kids' toys could have a huge impact on their career choices. She set her sights on building a construction toy for girls after visiting a toy store. "I was so disappointed that there weren't things that would inspire girls to [use] their brains," Sterling, 30, said. "I wanted to put something in there that girls can see that they too could find a passion in engineering and that they too could find these subjects fun." And so the idea for GoldieBlox, toys that encourage girls to not just play with dollhouses but build them, was born. "In creating the GoldieBlox character, I wanted to make a character that girls could relate to," Sterling said. "She's feminine and she loves building." To fund the dream, to the tune of $150,000, Sterling made a plea, complete with a video, on Kickstarter. The money started flooding in. "We reached our goal in four days," she said, "and ended up almost doubling it by the end." GoldieBlox is now sold in about 500 independent stores in the United States and Canada, and even at Toys R Us. Sterling said her toys had been consistently in the Top 20 best-selling toys on Amazon. "I firmly believe that in my own lifetime I'm going to see a huge shift," Sterling said. "I'm going to see an enormous shift of more girls entering these fields, inventing amazing things, with men."
Note: For a treasure trove of great news articles which will inspire you to make a difference, click here.
---
How Far Can You Get on Kindness? Man Traveling the World on Goodwill
August 21, 2013, ABC News blog
http://gma.yahoo.com/blogs/abc-blogs/far-kindness-man-traveling-world-strangers...
Leon Logothetis [is] on a mission. Riding his yellow motorcycle, which he calls Kindness One, he is attempting to travel around the world on nothing but the kindness of strangers. No money. No food. Nowhere to stay. Logothetis is counting on the generosity of the human spirit to keep him going. So far, he's met with success. In Las Vegas, a family gave him food and a place to sleep. In Nebraska, cowboys let him stay with them on their ranch. "The American people have been absolutely fantastic," Logothetis said. And in Pittsburgh, after a dozen people turned him down, Logothetis met Tony, a homeless man who shared his food and offered to let Logothetis sleep with him in a dilapidated garage. So just how far can kindness get you? Logothetis is determined to find out. "I used to be broker in London, sitting behind a desk, working 12 hour days, and it wasn't for me," he explained. "Then I went and traveled the world and connected with people. And that's what it's all about. That's where the magic is; connection. Heart to heart." Logothetis said he'll board a ship from New York to Europe, adding he'll do so "as a non-paying passenger. Kindness Rocks!" He also lists a tentative itinerary that would see him traveling to France, Italy, Croatia, Montenegro, Greece, Istanbul, India, Bhutan, Cambodia and Vietnam, among other countries. His journey will be filmed for a TV show. The trip also serves to raise awareness about and raise funds for Make a Wish International.
Note: For a treasure trove of great news articles which will inspire you to make a difference, click here.
---
Following in the footsteps of his father, a Zionist hero, toward a free and democratic Palestine
April 8, 2013, Haaretz (One of Israel's leading newspapers)
http://www.haaretz.com/news/features/following-in-the-footsteps-of-his-father...
If Miko Peled's memoir The General's Son were made into a movie, it would open with this scene: In his San Diego home in 1997, while casually watching CNN, he catches a glimpse of a young girl on a stretcher. There's been a suicide bombing on Ben Yehuda Street in Jerusalem. As if on cue, he receives a phone call from his mother in Israel saying that his 13-year-old niece Smadar, daughter of his sister Nurit, is missing. Somehow, he knows instinctively she's the girl he saw on TV. This fear is confirmed several agonizing hours later, when her body is found at a morgue. He must fly back to Israel immediately, as the state funeral for the granddaughter of General Matti Peled, the Independence War hero..., awaits his return. This moment in 1997 marks the beginning of a powerful personal and political journey, recounted in Peled's new book in a style that is part confessional, part cinematic epic and part emotional appeal for "different answers" to the Israeli-Palestinian conundrum. His sister Nurit's adamant stance that the occupation was to blame for her daughter's death was also a key factor. "She said, 'no real mother would want this to happen to another mother," recalls Peled, "and for me that crystallized how morally unjustifiable retaliation is." "If there were a democratic single state tomorrow," he argues, "would people vote along ethnic or religious lines? Or would they vote for someone who promised better schools, roads and lower taxes? I think the latter." The one-state solution is inevitable, he says, "not because Israelis are changing," but because the current situation cannot continue.
Note: For a powerful video of this brave man, click here. For a treasure trove of great news articles which will inspire you to make a difference, click here.
---
California drought: Solar desalination plant shows promise
March 18, 2014, San Francisco Chronicle (SF's leading newspaper)
http://www.sfgate.com/science/article/California-drought-Solar-desalination-plant-5326024.php
Quietly whirring away in a dusty field in the Central Valley is a shiny solar energy machine that may someday solve many of California's water problems. It's called the WaterFX solar thermal desalination plant, and it has been turning salty, contaminated irrigation runoff into ultra-pure liquid for nearly a year for the Panoche Water and Drainage District. It's the only solar-driven desalination plant of its kind in the country. Right now its efforts produce just 14,000 gallons a day. But within a year, WaterFX intends to begin expanding that one small startup plant into a sprawling collection of 36 machines that together can pump out 2 million gallons of purified water daily. Within about five years, WaterFX company co-founder Aaron Mandell hopes to be processing 10 times that amount throughout the San Joaquin Valley. And here's the part that gets the farmers who buy his water most excited: His solar desalination plant produces water that costs about a quarter of what more conventionally desalinated water costs: $450 an acre-foot versus $2,000 an acre-foot. That brings Mandell's water cost close to what farmers are paying, in wet years, for water from the Panoche and other valley districts - about $300 an acre-foot. And that makes it a more economically attractive option than any of the 17 conventional desalination plants planned throughout California. If Mandell can pull it off, the tiny farming town where he is starting his enterprise could be known as ground zero for one of the most revolutionary water innovations in the state's history.
Note: For a treasure trove of great news articles which will inspire you to make a difference, click here.
---
Catholics, Anglicans, and Muslims join to fight world slavery
March 17, 2014, Christian Science Monitor
http://www.csmonitor.com/World/Latest-News-Wires/2014/0317/Catholics-Anglicans-and-Muslims-join...
Christians and Muslims have joined to try to help free millions of men, women and children held in modern-day slavery, forced to work as maids, prostitutes, child soldiers and manual laborers. The Global Freedom Network, launched [on March 17] at the Vatican, aims to eradicate slavery by encouraging governments, businesses, educational and faith institutions to rid their supply chains of slave labor. The initiative is the brainchild of billionaire Australian mining magnate Andrew Forrest, who founded the Walk Free Foundation in 2012 to mobilize a grass-roots movement to end slavery. Forrest, ranked 270th on Forbes' list of the world's richest people, used personal contacts to bring the 1.2-billion strong Catholic Church, 85-million strong Anglican Communion, and al-Azhar university in Cairo, the world's foremost seat of Sunni learning, on board with the initiative. Representatives from all three gathered ... at the Vatican to sign an agreement to launch the project, which will be based at the Vatican and have a chief executive responsible for implementing a five-year business plan. Objectives include getting the G20 to condemn modern-day slavery, persuading 50 major corporations to commit to slavery-proofing their supply chains, and convincing 160 governments to endorse a seven-year, $100 million fundraising effort to implement anti-slavery programs globally.
Note: For a treasure trove of great news articles which will inspire you to make a difference, click here.
---
The mind business
August 24, 2012, Financial Times
http://www.ft.com/cms/s/2/d9cb7940-ebea-11e1-985a-00144feab49a.html
For seven years now, a growing number of General Mills workers have been practising meditation, yoga and so-called "mindfulness" in the workplace. And what began as a side project by one executive has transformed the culture of a Fortune 200 multinational. "It's about training our minds to be more focused, to see with clarity, to have spaciousness for creativity and to feel connected," says Janice Marturano, General Mills' deputy general counsel, who founded the programme. "That compassion to ourselves, to everyone around us – our colleagues, customers – that's what the training of mindfulness is really about." The General Mills initiative is at the vanguard of a movement that is quietly reshaping certain corners of the corporate world. With meditation, yoga and "mindfulness", the foundational tenets of Buddhism, Hinduism and other pan-Asian philosophies have infiltrated the upper echelons of some of the biggest companies on earth. William George, a current Goldman Sachs board member and a former chief executive of the healthcare giant Medtronic, ... is one of the main advocates for bringing meditation into corporate life. "The main business case for meditation is that if you're fully present on the job, you will be more effective as a leader, you will make better decisions and you will work better with other people," he [says]. Though the combination of mysticism and capitalism may seem incongruous, this interplay has found fertile ground at some of the best-known companies in the US and Europe. It is happening at Target, Google and First Direct, among others. Today, in organisations large and small, eastern wisdom is changing western business.
Note: For a treasure trove of great news articles which will inspire you to make a difference, click here.
---
Don't miss our treasure trove of inspiring resources
Kindly support this work of love: Donate here
Explore the mind and heart expanding websites managed by the nonprofit PEERS network:
Subscribe to the PEERS email list of inspiration and education (one email per week). Or subscribe to the list of news and research on deep politics (one email every few days).