Doctor's Experience With Afterlife, Daily 5 Minute Run Adds Years to Life, Pope: Spurn Materialism
Inspiring News Articles
August 28, 2014
Hi awesome friends,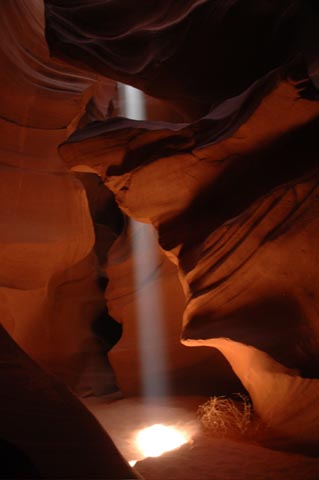 Below are key excerpts of inspiring news articles with great information on a doctor's life-changing experience with the afterlife, a study showing a daily five-minute run adds years to life, Pope Francis urging youth to spurn materialism, and more.
Each inspiring excerpt is taken verbatim from the media website listed at the link provided. If any link fails, click here. The key sentences are highlighted in case you just want to skim. Please spread the inspiration and have a great one!
With sacred love and warm wishes,
Fred Burks for the PEERS websites
Special note: Watch a beautiful, six-minute video on acroyoga, an impressive form of yoga done on the legs of a supporter. Watch an enlightening video on psychedelic therapy for PTSD and support the cause. Watch also an inspiring video of a courageous police officer standing by his individual rights. Enjoy an excellent TED Talk with brilliant innovator Elon Musk, the founder of Tesla Motors, Space X, and more.
Quote of the Week: "There is a vitality, a life force, an energy ... that is translated through you into action. There is only one you in all time. This expression is unique. If you block your unique expression, it will never exist through any other medium. The world will not have it. It is not your business to determine how good it is. It is your business to keep it yours clearly and directly, to keep the channel open". ~~ Martha Graham
---
Heaven Is Real: A Doctor's Experience With the Afterlife
October 8, 2012, Daily Beast/Newsweek
http://www.thedailybeast.com/newsweek/2012/10/07/proof-of-heaven-a-doctor-s-experience-with...
As a neurosurgeon, I did not believe in the phenomenon of near-death experiences. In the fall of 2008, however, after seven days in a coma during which the human part of my brain, the neocortex, was inactivated, I experienced something so profound that it gave me a scientific reason to believe in consciousness after death. I had somehow contracted a very rare bacterial meningitis that mostly attacks newborns. E. coli bacteria had penetrated my cerebrospinal fluid and were eating my brain. For seven days I lay in a deep coma, my body unresponsive, my higher-order brain functions totally offline. While the neurons of my cortex were stunned to complete inactivity by the bacteria that had attacked them, my brain-free consciousness journeyed to another, larger dimension of the universe: the same one described by countless subjects of near-death experiences and other mystical states–is there. It exists, and what I saw and learned there has placed me quite literally in a new world: a world where we are much more than our brains and bodies, and where death is not the end of consciousness but rather a chapter in a vast, and incalculably positive, journey. For most of my journey, someone else was with me. A woman. Without using any words, she spoke to me. The message went through me like a wind, and I instantly understood that it was true. I knew so in the same way that I knew that the world around us was real–was not some fantasy, passing and insubstantial. "You are loved and cherished, dearly, forever." "You have nothing to fear." "There is nothing you can do wrong."
Note: The author of this stirring account, Dr. Eben Alexander, has been a neurosurgeon for the past 25 years. His engaging book on this life-changing experience is Proof of Heaven: A Neurosurgeon's Journey into the Afterlife. For video interviews and other information on Dr. Alexander, click here. For other highly inspiring resources and stories related to near-death experiences, click here.
---
Study: Running 5 Minutes a Day Could Add Years to Your Life
July 29, 2014, Time Magazine
http://time.com/3053081/running-daily/
According to a new study published in the Journal of the American College of Cardiology, running five minutes per day can reduce an individual's risk of premature death by about three years. Researchers found that people who ran less than an hour per week also saw an increase in lifespan, not just a decrease in risk of premature death. The study took place over the course of 15 years, testing participants ranging in age from 18-100. Separate research found that running more than 20 miles per week could take years off an individual's life, providing further evidence that less can be more with regard to exercise. According to that research, individuals who exhibit consistent but moderate workout patterns are likely to live the longest.
Note: Explore a treasure trove of concise summaries of incredibly inspiring news articles which will inspire you to make a difference.
---
Spurn materialism, pope tells young
August 15, 2014, MSN
http://news.uk.msn.com/world/spurn-materialism-pope-tells-young
Pope Francis urged Asia's Catholic youth to renounce the materialism that afflicts much of their society today and reject "inhuman" economic systems that disenfranchise the poor. Francis, who received a boisterous welcome from tens of thousands of young people as he celebrated his first public Mass in South Korea, pressed his economic agenda in one of Asia's powerhouses where financial gain is a key barometer of success. In his homily, Francis urged the young people to be a force of renewal and hope for society. "May they combat the allure of a materialism that stifles authentic spiritual and cultural values and the spirit of unbridled competition which generates selfishness and strife," he said. "May they also reject inhuman economic models which create new forms of poverty and marginalise workers." Many link success with ostentatious displays of status and wealth. Competition among the young, especially for places at elite schools, starts as early as pre-nursery and is fierce. The country has one of the highest suicide rates in the world. Francis said that in such "outwardly affluent" societies, people often experience "inner sadness and emptiness. Upon how many of our young people has this despair taken its toll?". South Korean Catholics represent only about 10% of the country's 50 million people, but their numbers are growing. Once a country that welcomed missionaries, South Korea now sends homegrown priests and nuns abroad to help spread the faith.
Note: Explore a treasure trove of concise summaries of incredibly inspiring news articles which will inspire you to make a difference.
---
Three-Wheeled Elio Gets Closer to Going on Sale
August 15, 2014, ABC News/Associated Press
http://abcnews.go.com/Business/wireStory/wheeled-elio-closer-sale...
Your next commuter car could have two seats, three wheels and get 84 miles to the gallon. Elio Motors wants to revolutionize U.S. roads with its tiny car, which is the same length as a Honda Fit but half the weight. With a starting price of $6,800, it's also less than half the cost. Phoenix-based Elio plans to start making the cars next fall at a former General Motors plant in Shreveport, Louisiana. Already, more than 27,000 people have reserved one. Elio hopes to make 250,000 cars a year by 2016. Because it has three wheels – two in front and one in the rear – the Elio is actually classified as a motorcycle by the U.S. government. But Elio Motors founder Paul Elio says the vehicle has all the safety features of a car, like anti-lock brakes, front and side air bags and a steel cage that surrounds the occupants. Drivers won't be required to wear helmets or have motorcycle licenses. The Elio's two seats sit front and back instead of side by side, so the driver is positioned in the center with the passenger directly behind. The Elio has a three-cylinder, 0.9-liter engine and a top speed of more than 100 miles per hour. It gets an estimated 84 mpg on the highway and 49 mpg in city driving. Elio keeps the costs down in several ways. The car only has one door, on the left side, which shaves a few hundred dollars off the manufacturing costs. Having three wheels also makes it cheaper. It will be offered in just two configurations – with a manual or automatic transmission – and it has standard air conditioning, power windows and door locks and an AM/FM radio. More features, such as navigation or blind-spot detection, can be ordered.
Note: For more on this, see concise summaries of deeply revealing alternative automotive technology news articles from reliable major media sources.
---
Hemp Homecoming: Rebirth Sprouts in Kentucky
August 16, 2014, ABC News/Associated Press
http://abcnews.go.com/US/wireStory/hemp-homecoming-rebirth-sprouts...
Marijuana's non-intoxicating cousin is undergoing a rebirth in a state at the forefront of efforts to reclaim it as a mainstream crop. Researchers and farmers are producing the first legal hemp crop in generations in Kentucky, where hemp has turned into a political cause decades after it was banned by the federal government. The comeback is strictly small scale. Experimental hemp plots more closely resemble the size of large family gardens. Statewide plantings totaled about 15 acres from the Appalachian foothills in eastern Kentucky to the broad stretches of farmland in the far west, said Adam Watson, the Kentucky Agriculture Department's hemp program coordinator. The crop's reintroduction was delayed in the spring when imported hemp seeds were detained by U.S. customs officials. The state's Agriculture Department sued the federal government, but dropped the case Friday after reaching an agreement on importing the seeds into Kentucky. The seeds were released after federal drug officials approved a permit. Since then, test plots have shown the crop to be hardy and fast growing – and a potential moneymaker with a remarkable range of traditional uses including clothing, mulch, hemp milk, cooking oil, soap and lotions. "What we've learned is it will grow well in Kentucky," Comer said. "It yields a lot per acre. All the things that we predicted." Hemp's roots in Kentucky date back to pioneer days and the towering stalks were once a staple at many farms. "We've got an excellent climate for it, excellent soils for it," Watson said. "It's a good fit for Kentucky producers."
Note: Explore a treasure trove of concise summaries of incredibly inspiring news articles which will inspire you to make a difference.
---
Pure Genius: How Dean Kamen's Invention Could Bring Clean Water To Millions
June 16, 2014, Popular Science
http://www.popsci.com/article/science/pure-genius-how-dean-kamens-invention...
[Dean] Kamen is the closest thing to a modern-day Thomas Edison. He holds hundreds of patents, and his creations have improved countless lives. His current projects include a robotic prosthetic arm for DARPA and a Stirling engine that generates affordable electricity by using "anything that burns" for fuel. The Slingshot, more than 10 years in the making, could have a bigger impact than all of his other inventions combined. Using a process called vapor compression distillation, a single Slingshot can purify more than 250,000 liters of water per year, enough to satisfy the needs of about 300 people. And it can do so with any water source–sewage, seawater, chemical waste–no matter how dirty. For communities that lack clean water, the benefit is obvious, but to realize that potential, the Slingshot needs to reach them first. Which is where Coke comes in: The company is not just a soft-drink peddler; it is arguably the largest, most sophisticated distribution system in the world. That's important because the scale of the water crisis the world faces is unprecedented. Water seems so abundant it's easy to forget how many people don't have a clean source of it. According to the World Health Organization, nearly a billion people lack ready access to safe drinking water, and hundreds of thousands die every year as a result.. Kamen, being Kamen, sees the current goals of the Coke partnership as the first step toward a much larger one. "Fifty percent of all the people in the developing world suffer from waterborne pathogens," he says. "We'd empty half the beds in all the hospitals in the world if we just gave people clean water."
Note: Explore a treasure trove of concise summaries of incredibly inspiring news articles which will inspire you to make a difference.
---
Dr Robin Carhart-Harris is the first scientist in over 40 years to test LSD on humans
August 17, 2014, The Independent (One of the UK's leading newspapers)
http://www.independent.co.uk/news/people/dr-robin-carhartharris-is-the-first-scientist...
Dr Robin Carhart-Harris, a research associate in the Centre for Neuropsychopharma-cology at Imperial College, is ... the first person in the UK to have legally administered doses of lysergic acid diethylamide (LSD) to human volunteers since the Misuse of Drugs Act of 1971. Born in Durham 33 years ago and raised in Bournemouth, he ... is a careful and articulate speaker, but his enthusiasm for his work is evident. "We're at an early, but certainly promising, stage. It's really exciting," he says. The potential scientific benefits of psychedelics ... fall broadly into two categories. They look like being medicinally or therapeutically useful, and they offer an unconventional view of the workings of the human mind, such that the age-old, so-called "hard problem of consciousness" might be made a little easier. Uniquely potent in minute doses, and with what Carhart-Harris calls "a very favourable physiological safety profile" – which is to say, it is non-toxic – this newly synthesised psychedelic drug opened new doors, in more ways than one. "You could say the birth of the science of psychedelics occurred with the discovery of LSD," says Carhart-Harris. "It was only then that we started to study them systematically." Cary Grant famously used it during his therapy, as did the Alcoholics Anonymous co-founder Bill Wilson. Between the 1950s and 1965, when Sandoz withdrew the drug, there were more than 1,000 clinical papers discussing 40,000 patients. A 2012 meta-analysis of six controlled trials from the era found its clinical efficiency for the treatment of alcohol addiction to be as effective as any treatment developed since.
Note: Explore a treasure trove of concise summaries of incredibly inspiring news articles which will inspire you to make a difference.
---
NASA approves 'impossible' space engine design that apparently violates the laws of physics and could revolutionise space travel
August 4, 2014, The Independent (One of the UK's leading newspapers)
http://www.independent.co.uk/news/science/nasa-approves-impossible-space-engine...
In a quiet announcement that has sent shockwaves through the scientific world, NASA has cautiously given its seal of approval to a new type of "impossible" engine that could revolutionize space travel. In a paper published by the agency's experimental Eagleworks Laboratories, NASA engineers confirmed that they had produced tiny amounts of thrust from an engine without propellant – an apparent violation of the conservation of momentum; the law of physics that states that every action must have an equal and opposite reaction. NASA's engineers have tested an engine known as a 'Cannae Drive', a machine [that] uses electricity to generate microwaves, bouncing them around inside a specially designed container that theoretically creates a difference in radiation pressure and so results in directional thrust. In an ordinary engine the rocket moves forward as fuel is flung backwards - the momentum of the rocket (a measure of both its mass and velocity combined) is 'conserved' because it is moved from the rocket to the fuel. However, with the Cannae Drive there is no fuel - the microwaves aren't expelled from the engine. NASA's scientists tested a version of the drive designed by US scientist Guido Fetta and found that the propellantless engine was able to produce between 30 and 50 micronewtons of thrust – a tiny amount (0.00003 to 0.00005 per cent of the force of an iPhone pressing down when held in the hand) but still a great deal more than nothing.
Note: For more on this, see concise summaries of deeply revealing new energy technologies news articles from reliable major media sources.
---
Kentucky State president to share his salary with school's lowest-paid workers
August 5, 2014, Washington Post
http://www.washingtonpost.com/blogs/on-leadership/wp/2014/08/05/kentucky-state-president...
This summer, [Raymond Burse,] the interim president at Kentucky State University, made a large gesture to his school's lowest-paid employees. Burse announced that he would take a 25 percent salary cut to boost their wages. The 24 school employees making less than $10.25 an hour, who mostly serve as custodial staff, groundskeepers and lower-end clerical workers, will see their pay rise to that new baseline. Some had been making as little as $7.25, the current federal minimum. Burse, who assumed the role of interim president in June, says he asked the school's chief financial officer how much such an increase would cost. The amount: $90,125. "I figured it was easier for me to forgo that amount, rather than adding an additional burden on the institution," Burse says. The school ratified his employment contract on the spot – decreasing it from $349,869 to $259,744. He has pledged to take further salary cuts any time new minimum-wage employees are hired on his watch, to bring their hourly rate to $10.25. Burse describes himself as someone who believes in raising wages, and who also has high expectations and demands for his staff. "I thought that if I'm going to ask them to really be committed and give this institution their all, I should be doing something in return," Burse says. "I didn't have any examples of it having been done out there and I didn't do it to be an example to anyone else," Burse says. "I did it to do right by the employees here."
Note: Explore a treasure trove of concise summaries of incredibly inspiring news articles which will inspire you to make a difference.
---
Indian Man Single-Handedly Plants 1,360 Acre Forest In Assam
April 3, 2012, Huffington Post
http://www.huffingtonpost.com/2012/04/03/indian-man-jadav-molai...
More than 30 years ago, a teenager named Jadav "Molai" Payeng began planting seeds along a barren sandbar near his birthplace in India's Assam region. It was 1979 and floods had washed a great number of snakes onto the sandbar. When Payeng -- then only 16 -- found them, they had all died. "The snakes died in the heat, without any tree cover. I sat down and wept over their lifeless forms," Payeng told the Times Of India. "It was carnage. I alerted the forest department and asked them if they could grow trees there. They said nothing would grow there. It was painful, but I did it. There was nobody to help me." Now that once-barren sandbar is a sprawling 1,360 acre forest, home to [many] varieties of trees and an astounding diversity of wildlife -- including birds, deer, apes, rhino, elephants and even tigers. The forest, aptly called the "Molai woods" after its creator's nickname, was single-handedly planted and cultivated by one man -- Payeng, who is now 47. Payeng has dedicated his life to the upkeep and growth of the forest. Accepting a life of isolation, he started living alone on the sandbar as a teenager -- spending his days tending the burgeoning plants. Today, Payeng still lives in the forest. He shares a small hut with his wife and three children and makes a living selling cow and buffalo milk. According to the Assistant Conservator of Forests, Gunin Saikia, it is perhaps the world's biggest forest in the middle of a river. "[Locals] wanted to cut down the forest, but Payeng dared them to kill him instead. He treats the trees and animals like his own children. Seeing this, we, too, decided to pitch in," Saikia said.
Note: Explore a treasure trove of concise summaries of incredibly inspiring news articles which will inspire you to make a difference.
---
63% of Americans Actively Avoid Soda
July 29, 2014, Time Magazine
http://time.com/3053000/63-of-americans-actively-avoid-soda/
The soda craze is going flat–at least, according to a new Gallup poll, which found that almost two-thirds of Americans actively avoid soda in their diet. While 41% percent of those polled in 2002 said that they try to steer clear of soda, that number has now jumped to 63%. Gallup's poll shows that generally Americans are making more effort to have healthier diets. More than nine out of ten Americans try to include fruits and vegetables in their diets, and 52% said that they are trying to avoid sugars. Don't start pouring one out for the dying soda business just yet, though. A 2012 Gallup poll also found that 48% of Americans drink at least one glass of soda a day.
Note: Explore a treasure trove of concise summaries of incredibly inspiring news articles which will inspire you to make a difference.
---
TD Bank surprises customers and scores a viral video hit
July 31, 2014, CNN
http://money.cnn.com/2014/07/31/news/companies/td-bank-video
Why pay good money to release an advertisement when a viral video will do the trick? It worked for Canada-based TD Bank, which has a viral hit on its hands after filming customers who were surprised when an ATM spit out gifts -- very personal ones. In an effort to tell the world that the bank really knows its customers it turned one of its ATMs into what it called an "automatic thanking machine." The promotional video went viral, with more than 3.8 million views after just a week on YouTube. One woman received airline tickets to Trinidad so she can visit her only daughter, who has been diagnosed with cancer. Another mom got $2,000 to start savings plans for her two children, as well as tickets to take them to Disney Land. The recipient was ecstatic. "I've never been able to take my kids anywhere," she said. TD Bank (TD) customer Mike Jobin, a big baseball fan, got a Blue Jays hat and tee and the chance to throw out the first pitch at one of the team's games. The special ATM was located at a branch in Canada, where employees helped design the personalized gifts, the bank said in a statement. TD also gave away $20 bills to some customers at other TD locations.
Note: Explore a treasure trove of concise summaries of incredibly inspiring news articles which will inspire you to make a difference.
---
Woman challenges tradition, brings change to her Kenyan village
November 10, 2013, CNN
http://www.cnn.com/2013/03/14/world/africa/cnnheroes-ntaiya-girls-school...
About 140 million girls and women worldwide have been affected by female genital mutilation, also known as female circumcision. But when [Kakenya] Ntaiya endured the painful ritual in 1993, she had a plan. She negotiated a deal with her father, threatening to run away unless he promised she could finish high school after the ceremony. Ntaiya's bold move paid off. She excelled in high school and earned a college scholarship in the United States. Her community held a fundraiser to raise money for her airfare, and in exchange, she promised to return and help the village. Over the next decade, Ntaiya would earn her degree, a job at the United Nations and eventually a doctorate in education. But she never forgot the vow she made to village elders. In 2009, she opened the first primary school for girls in her village, the Kakenya Center for Excellence. Today, Ntaiya is helping more than 150 girls receive the education and opportunities that she had to sacrifice so much to attain. The Kakenya Center for Excellence started as a traditional day school, but now the students, who range from fourth to eighth grade, live at the school. This spares the girls from having to walk miles back and forth, which puts them at risk of being sexually assaulted, a common problem in rural African communities. It also ensures the girls don't spend all their free time doing household chores. "Now, they can focus on their studies -- and on being kids," Ntaiya said. "It's the only way you can give a girl child a chance to excel." Students receive three meals a day as well as uniforms, books and tutoring.
Note: Explore a treasure trove of concise summaries of incredibly inspiring news articles which will inspire you to make a difference.
---
Note: For summaries of the latest news articles covering deep politics and censored news, click here. For summaries of the most important news articles ever along these lines, click here.
Don't miss our treasure trove of inspiring resources
Kindly support this work of love: Donate here
Explore the mind and heart expanding websites managed by the nonprofit PEERS network:
Subscribe to the PEERS email list of inspiration and education (one email per week). Or subscribe to the list of news and research on deep politics (one email every few days).