'Wild Obsession' With Helping Homeless, Volunteer Baby Cuddlers, Elephant Plays Piano
Inspiring News Articles
May 16, 2014
Hi awesome friends,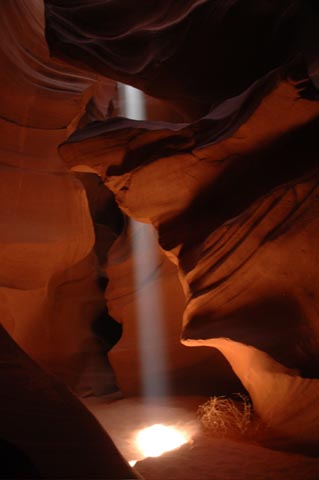 Below are key excerpts of inspiring news articles with great information on a man with a 'wild obsession' for helping the homeless, volunteer baby cuddlers, an elephant who plays piano, and more.
Each inspiring excerpt is taken verbatim from the media website listed at the link provided. If any link fails, click here. The key sentences are highlighted in case you just want to skim. Please spread the inspiration and have a great one!
With sacred love and warm wishes,
Fred Burks for the PEERS websites
Special note: For a beautiful song/video titled "I Am Light," click here. For a great, fun, two-minute video showing the plight of animals stuck in cages, click here. For an awesome video following the transformation of a baby into a 14-year-old girl, click here. For a touching story about a woman with mild mental illness who inspires and entire food movement that focuses on connection, click here. For an intriguing video showing what happens when an elephant looks in a mirror, click here.
Quote of the Week: "Healing and mastery come as we embrace all that is exactly as it is, while taking complete responsibility for our relationship with it." ~~ Dane Colby
---
This Man With A Van Has A 'Wild Obsession' With Helping Homeless People
April 16, 2014, Huffington Post
http://www.huffingtonpost.com/2014/04/16/man-van-homeless-one-inc_n_5153832.html
Armed with a van and fueled by passion, Aaron Reddin is on a mission to help homeless individuals in need. After conquering his own drug addiction, Reddin began to run a long-term drug and alcohol program and a homeless shelter. Through this experience, he developed a "wild obsession" with helping the homeless. "I was dissatisfied with the number of folks that were sleeping outside, and the fact that everyone expected them to somehow come to us to help," Reddin says in the video above. "I said, you know what, let's raise a thousand bucks and buy a crappy old van." With his van, Reddin began a nonprofit called The One, Inc. The organization aims to help any "one" person on the streets. Whether it be through providing shoes, blankets, food, supplies or just lending a helping hand, the organization works to make contributions big or small. A large part of their mission includes mobility. "We primarily serve these needs by going to the people in need, wherever they may be," the website states. "We visit current homeless camps, search for new camps, comb alleyways, check under bridges and seek out the needy deep in the woods."
Note: The One, Inc. now has four buses in four cities. To learn more about The One, Inc., click here. For a treasure trove of great news articles which will inspire you to make a difference, click here.
---
Cuddling Babies: Hospital Volunteers Show the Power of Human Touch
March 13, 2014, ABC News
http://abcnews.go.com/blogs/headlines/2014/03/cuddling-babies...
The neonatal intensive care unit [NICU] is full of buzzers, bells and the steady hum of technology. The machines that line the rooms are safeguarding the most fragile human lives. How reassuring ... is the sound of a friendly voice? The look of a friendly face? Babies in the neonatal intensive care unit cling to moments like that, but sometimes parents and nurses can't be there to offer the constant reassurance. That's where Pat Rice comes in. He is a volunteer "cuddler" at the Lucile Packard Children's Hospital Stanford. He and his wife, Claire Fitzgerald, have been cuddling babies there for 16 years. His deep voice helps soothe the babies. He joked someone once told him it sounded like a tuba. "Apparently the voice helps make a difference. I don't know why," said Rice. "But I find that it works pretty well." The nurses said that the cuddles have an immediate impact for these infants. It can even be measured. Their blood oxygenation starts to climb, meaning the baby is relaxed and is breathing deeper. The doctors say cuddling leads to better tolerance of pain, more stable body temperature and even stronger vital signs. Fitzgerald and Rice said they often comfort parents whose babies are admitted to the NICU because they can share stories about all the babies they have cuddled who are now home and thriving. Rice said that at his granddaughter's soccer game recently, a little girl came up to him and gave him a big hug – it was a child he had once cuddled in the hospital.
Note: For a treasure trove of great news articles which will inspire you to make a difference, click here.
---
Farm-to-Table Living Takes Root
March 11, 2014, New York Times
http://www.nytimes.com/2014/03/12/dining/farm-to-table-living-takes-root.html
In ... this bedroom community outside Phoenix, amid precision-cut lawns and Craftsman-style homes, lambs caper in common green areas, chickens scratch in a citrus grove and residents roam rows of heirloom vegetables to see what might be good for dinner. The neighborhood is called Agritopia, and it's one of a growing number of so-called agrihoods, residential developments where a working farm is the central feature, in the same way that other communities may cluster around a golf course, pool or fitness center. The real estate bust in 2008 halted new construction, but with the recovery, developers are again breaking ground on farm-focused tracts. At least a dozen projects across the country are thriving, enlisting thousands of home buyers who crave access to open space, verdant fields and fresh food. "I hear from developers all the time about this," said Ed McMahon, a senior fellow for sustainable development at the Urban Land Institute. Sixteen of Agritopia's 160 acres are certified organic farmland, with row crops (artichokes to zucchini), fruit trees (citrus, nectarine, peach, apple, olive and date) and livestock (chickens and sheep). Fences gripped by grapevines and blackberry bushes separate the farm from the community's 452 single-family homes, each with a wide front porch and sidewalks close enough to encourage conversation. The hub of neighborhood life is a small square overlooking the farm, with a coffeehouse, farm-to-table restaurant and honor-system farm stand. The square is also where residents line up on Wednesday evenings to claim their bulging boxes of just-harvested produce, eggs and honey.
Note: For a treasure trove of great news articles which will inspire you to make a difference, click here.
---
Watch "Peter the Elephant" try to play a piano duet
November 28, 2012, CBS News
http://www.cbsnews.com/news/watch-peter-the-elephant-try-to-play-a-piano-duet/
[An] utterly adorable, caught-on-tape performance was posted by YouTube user PaulBartonPiano who writes about it: "I was actually playing [the piano] for Soi, a 5 year elephant, when [another elephant named] Peter came by with his mahout on his regular evening trip to the river for a bath. Peter heard the music and [deviated] from the mud road (behind the tree) to the piano. I suddenly felt something strange sucking the back of my head and had an unexpected duet partner. In another video he plays piano and my back as a drum. The mahout you can hear occasionally isn't giving commands in any way to Peter, rather voicing a tiny bit [of] concern for the piano's survival. Okay, so admittedly Peter might not be the best partner to have on a piano duet. But he definitely makes up for his lack of training by giving it his all and being just so darn cute!
Note: To watch this amazing, two-minute video of a piano duet with an elephant, click here. To see Peter try his trunk at another instrument, click here. For a treasure trove of great news articles which will inspire you to make a difference, click here.
---
The brain injury that made me a math genius
April 20, 2014, Salon
http://www.salon.com/2014/04/20/the_brain_injury_that_made_me_a_math_genius/
If you could see the world through my eyes, you would know how perfect it is, how much order runs through it, and how much structure is hidden in its tiniest parts. The universe itself and everything we can touch and all that we are is made of the most beautiful geometric patterns imaginable. I know because they're right in front of me. Because of a traumatic brain injury, the result of a brutal physical attack, I've been able to see these patterns for over a decade. This change in my perception was really a change in my brain function, the result of the injury and the extraordinary and mostly positive way my brain healed. All of a sudden, the patterns were just . . . there, and I realize now that my injury was a rare gift. I'm lucky to have survived, but for me, the real miracle–what really saved me–was being introduced to and almost overwhelmed by the mathematical grace of the universe. Doctors tell me that nothing in my brain was newly created or added when I was injured. Rather, innate but dormant skills were released. This theory comes from psychiatrist Darold Treffert, who is considered the world's leading authority on savants and acquired savants. He ... suggested that all of us have extraordinary skills just beneath the surface, much as birds innately know how to fly in a V-formation and fish know how to swim in a school. Why the brain suppresses these remarkable abilities is still a mystery, but sometimes, when the brain is diseased or damaged, it relents and unleashes the inner genius. This isn't just my story. It's the story of the potential secreted away in all of us.
Note: Excerpted from Struck By Genius: How a Brain Injury Made Me a Mathematical Marvel by Jason Padgett and Maureen Seaberg. For a treasure trove of great news articles which will inspire you to make a difference, click here.
---
Iranian killer's execution halted at last minute by victim's parents
April 16, 2014, The Guardian (One of the UK's leading newspapers)
http://www.theguardian.com/world/2014/apr/16/iran-parents-halt-killer-execution
When he felt the noose around his neck, Balal must have thought he was about to take his last breath. Seven years ago Balal, who is in his 20s, stabbed 18-year-old Abdollah Hosseinzadeh during a street brawl in the small town of Royan, in the northern province of Mazandaran [Iran]. But what happened next marked a rarity in public executions in Iran, which puts more people to death than any other country apart from China. The victim's mother approached, slapped the convict in the face and then decided to forgive her son's killer. The victim's father removed the noose and Balal's life was spared. Balal's mother hugged the grieving mother of the man her son had killed. The two women sobbed in each other's arms – one because she had lost her son, the other because hers had been saved. [The slain boy's father, Abdolghani] Hosseinzadeh said a dream prompted the change of heart. "Three days ago my wife saw my elder son in a dream telling her that they are in a good place, and for her not to retaliate ... This calmed my wife and we decided to think more until the day of the execution." Many Iranian public figures, including the popular TV sport presenter Adel Ferdosipour, had called on the couple, who have a daughter, to forgive the killer. Although they did so, Balal will not necessarily be freed. Under Iranian law the victim's family have a say only in the act of execution, not any jail sentence.
Note: For a treasure trove of great news articles which will inspire you to make a difference, click here.
---
Rivers' garbageman named CNN Hero of the Year
November 19, 2013, CNN
http://www.cnn.com/2013/11/19/world/hero-of-the-year/index.html
Chad Pregracke, an Illinois man who has dedicated his life to cleaning the Mississippi River and other U.S. waterways, is the 2013 CNN Hero of the Year. Pregracke organizes community cleanups across the country through his nonprofit, Living Lands & Waters. About 70,000 volunteers have pitched in, helping Pregracke collect more than 7 million pounds of trash in the past 15 years. "The garbage got into the water one piece at a time," Pregracke said earlier this year. "And that's the only way it's going to come out." "I'll just keep on cleaning up America's rivers and loving every minute of it," said Pregracke when he accepted the award. During the show, Pregracke pledged to spread some of his Hero of the Year money to the rest of the top 10 Heroes: "I've met so many great people today, the other Heroes, and I'm really moved by all their stories and all the things they do around the world. ... I'm going to give 10 grand to each of them, because they're awesome." Pregracke, 38, grew up in East Moline, Illinois, where the Mississippi River was in his backyard. As a teenager, he worked as a commercial shell diver and began to notice the heaps of debris in the fabled waterway, which supplies drinking water to 18 million people in more than 50 U.S. cities. "I saw thousands of barrels, thousands of tires, cars, trucks and tops of school buses. ... I got sick of seeing it and just wanted to do something about it," said Pregracke. For nine months out of the year, Pregracke lives on a barge with members of his 12-person crew. They go around the country with a fleet of boats, and they try to make cleanup fun for the volunteers who show up in each city.
Note: For a treasure trove of great news articles which will inspire you to make a difference, click here.
---
Teen's invention could charge your phone in 20 seconds
May 18, 2013, NBC News
http://www.nbcnews.com/tech/innovation/teens-invention-could-charge-your-phone-20-seconds...
Waiting hours for a cellphone to charge may become a thing of the past, thanks to an 18-year-old high-school student's invention. She won a $50,000 prize ... at an international science fair for creating an energy storage device that can be fully juiced in 20 to 30 seconds. The fast-charging device is a [type of] so-called supercapacitor, a gizmo that can pack a lot of energy into a tiny space, charges quickly and holds its charge for a long time. What's more, it can last for 10,000 charge-recharge cycles, compared with 1,000 cycles for conventional rechargeable batteries, according to [the inventor] Eesha Khare of Saratoga, Calif. Supercapacitors also allowed her to focus on her interest in nanochemistry – "really working at the nanoscale to make significant advances in many different fields." To date, she has used [her] supercapacitor to power a light-emitting diode, or LED. The invention's future is even brighter. She sees it fitting inside cellphones and the other portable electronic devices that are proliferating in today's world, freeing people and their gadgets for a longer time from reliance on electrical outlets. "It is also flexible, so it can be used in rollup displays and clothing and fabric," Khare added. "It has a lot of different applications and advantages over batteries in that sense." Khare's invention won her the Intel Foundation Young Scientist Award at the Intel International Science and Engineering Fair, conducted ... in Phoenix, Ariz.
Note: Now let's see if it actually makes it to market or is blocked by the companies that profit from selling many chargers. For a treasure trove of great news articles which will inspire you to make a difference, click here.
---
Plant Breeders Release First 'Open Source Seeds'
April 17, 2014, NPR
http://www.npr.org/blogs/thesalt/2014/04/17/303772556/plant-breeders-release-first-open-source-seeds
A group of scientists and food activists is launching a campaign to change the rules that govern seeds. They are releasing 29 new varieties of crops under a new "open source pledge" that is intended to safeguard the ability of farmers, gardeners and plant breeders to share those seeds freely. The new Open Source Seed Initiative will pass out 29 new varieties of 14 different crops, including carrots, kale, broccoli and quinoa. Anyone receiving the seeds must pledge not to restrict their use by means of patents, licenses or any other kind of intellectual property. Any future plant that is derived from these open source seeds also has to remain freely available as well. Irwin Goldman, a vegetable breeder at the University of Wisconsin, Madison, ... doesn't like the consequences of restricting access to plant genes – what he calls germplasm. "If we don't share germplasm and freely exchange it, then we will limit our ability to improve the crop," he says. Sociologist Jack Kloppenburg, also at the University of Wisconsin, has been campaigning against seed patents for 30 years. His reasons go beyond Goldman's. He says turning seeds into private property has contributed to the rise of big seed companies that in turn promote ever-bigger, more specialized farms. "The problem is concentration, and the narrow set of uses to which the technology and the breeding are being put," he says.
Note: For a treasure trove of great news articles which will inspire you to make a difference, click here.
---
French parliament bans cultivation of GM maize
April 15, 2014, Reuters
http://www.reuters.com/article/2014/04/15/us-france-gmo-idUSBREA3E1NY20140415
France's lower house of parliament adopted a law on [April 15] prohibiting the cultivation of any variety of genetically modified maize, saying it posed a risk to the environment. France adopted a decree last month to halt the planting of Monsanto's insect-resistant MON810 maize, the only GM crop allowed for cultivation in the European Union. The law also applies to any strain adopted at EU level in future, including another GM variety, Pioneer 1507 developed jointly by DuPont and Dow Chemical, which could be approved by the EU executive later this year after 19 out of 28 member states failed to gather enough votes to block it. The Socialist government, like its conservative predecessor, has opposed the growing of GM crops because of public suspicion and widespread protests by environmentalists. Jean-Marie Le Guen, the minister in charge of relations with parliament, told the National Assembly, "This bill strengthens the decree passed last March by preventing the immediate cultivation of GMO and extending their reach to all transgenic maize varieties." A debate on the future of GM policy is going on at EU level, with the European Commission suggesting an opt-out that would allow individual countries to ban such crops. Le Guen called for a stable EU system that would ensure member states' decisions could not be challenged legally.
Note: For a treasure trove of great news articles which will inspire you to make a difference, click here.
---
10 ways to keep your diet GMO-free
March 25, 2014, CNN
http://www.cnn.com/2014/03/25/health/upwave-gmo-free-diet/index.html
Jeffrey M. Smith, author of Genetic Roulette: The Documented Health Risks of Genetically Engineered Foods and founding executive director of The Institute for Responsible Technology, a leading source of GMO-health-risk information, says several animal studies indicate serious health risks associated with genetically modified food, including infertility, immune problems, accelerated aging, faulty insulin regulation and changes in major organs and the gastrointestinal system. In fact, the American Academy of Environmental Medicine has asked physicians to advise all patients to avoid genetically modified foods altogether. Ready to go GMO free? Here are 10 ways to shop smarter: 1. Go organic. The USDA National Organic Standards prohibit GMOs, so shopping organic is a great way to avoid them. 2. Load up on fruits and veggies. Most fresh produce is non-GMO, says Smith, but zucchini, yellow summer squash, edamame, sweet corn and papaya from Hawaii or China are considered high risk and are best avoided. Only buy those high-risk fruits and vegetables if they are labeled "organic" or "non-GMO," he advises. 3. Look for the non-GMO-verified seal. Since GMOs require no labeling, this seal is one of the best ways to tell when foods are free of genetic modification. 4. Join the Tipping Point Campaign. This network of local activists is working to educate communities on the dangers of GMOs. 5. Beware of additives. The five most common GMOs -- corn, canola, soy, cotton and sugar beets -- often end up as additives (in the form of corn syrup, oil, sugar, flavoring agents or thickeners) in packaged foods.
Note: For a treasure trove of great news articles which will inspire you to make a difference, click here.
---
The Vatican's Precious Manuscripts Go Online
April 11, 2014, Wall Street Journal
http://online.wsj.com/news/articles/SB10001424052702303873604579495370743103510
Almost 600 years after Pope Nicholas V founded the Vatican Apostolic Library, the Holy See is now turning to 50 experts, five scanners and a Japanese IT firm to digitize millions of pages from its priceless manuscripts, opening them to the broader public for the first time. When the project is finished, one of the richest and most important collections of historical texts in the world will be available with a click of the mouse–and free. [The] institution known as the Popes' Library ... houses more than 82,000 manuscripts, some dating back to the second century. Scholars must now submit a detailed request to gain access to the library, which sits within the Vatican walls. The most precious works of art ... have been mostly off-limits. For the past year, Vatican officials have worked closely with experts at Japanese IT firm NTT DATA to test special scanners designed to handle particularly delicate documents. The machines have a protective screen to limit the manuscripts' exposure to light, and windows must remain shut and curtains drawn during the scanning procedure to keep dust and extraneous light out of the room. With the test phase finished, about 50 Italian and Japanese operators will soon begin the process of digitizing the first batch of 3,000 manuscripts under the watchful eye of Vatican librarians. That process, which will take place entirely inside the library, is expected to take four years. After each document is scanned, it will be formatted for long-term storage and then released onto the library's website. The first digital images are expected to be put online in the second half of this year.
Note: For a treasure trove of great news articles which will inspire you to make a difference, click here.
---
Note: For summaries of the latest news articles covering deep politics and censored news, click here. For summaries of the most important news articles ever along these lines, click here.
Don't miss our treasure trove of inspiring resources
Kindly support this work of love: Donate here
Explore the mind and heart expanding websites managed by the nonprofit PEERS network:
Subscribe to the PEERS email list of inspiration and education (one email per week). Or subscribe to the list of news and research on deep politics (one email every few days).