Fuel From Seawater, Shrinking Number of Dutch Prisoners, Health Benefits of Happiness
Inspiring News Articles
April 18, 2014
Hi awesome friends,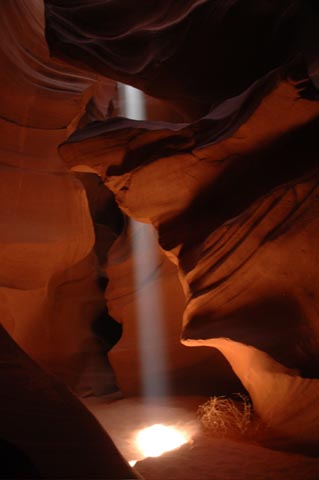 Below are key excerpts of inspiring news articles with great information on the ever shrinking number of prisoners in the Netherlands, a new technology to create liquid fuel from seawater, three plants that can purify indoor air, the health benefits of happiness, and more.
Each inspiring excerpt is taken verbatim from the media website listed at the link provided. If any link fails, click here. The key sentences are highlighted in case you just want to skim. Please spread the inspiration and have a great one!
With sacred love and warm wishes,
Fred Burks for the PEERS websites
Special note: For a beautiful, three-minute video showing the deep joy of giving and spreading love, click here. For chocolate lovers who want to know the health benefits of chocolate, click here. For an inspiring Tedx Talk on the gifts of the dying process, click here. For a powerful 12-minute video showing the pain of a child being rejected by parents, click here. For an awesome 2 1/2 minute video on the choice between fear and love, click here. For a great article titled "21 Technologies That Will Decentralize the World," click here.
Quote of the Week: "All the darkness in the world cannot put out the light of a single candle."
For the inspiring origin of this quote, click here.
---
Netherlands face prison undercrowding crisis
April 11, 2014, CBS News/Associated Press
http://www.cbsnews.com/news/netherlands-face-prison-undercrowding-crisis/
The Dutch government is facing an unusual crisis: Prison undercrowding. There are now more guards and other prison staff than there are prisoners in the Netherlands for the first time, according to data released by the Justice Ministry. In 2008, there were around 15,000 inmates, in a country of 17 million. As of March of this year, there were just 9,710 inmates remaining, compared with 9,914 guards. And the number of inmates included 650 Belgian criminals the Netherlands is housing as part of a temporary deal. In the U.S., the figure is more like one guard or staff member per five prisoners. The overall U.S. incarceration rate is more than 10 times higher. Justice Ministry spokesman Jochgem van Opstal said "we're studying what the reason for the decline is." The ministry is already in the process of closing prisons and cutting 3,500 staff. Last week, labor union Abvakabo FNV slammed the cuts, saying they were leading to "staffing shortages." "At this moment you can't say there is any safety in Dutch prisons," union leader Corrie van Brenk said in an interview with Dutch broadcaster NOS. "It's an explosive situation." The government has rejected the criticism, saying violent incidents at prisons have been declining. One change politicians are considering is ending a practice of granting probation to criminals once they have served two-thirds of their sentences.
Note: For a treasure trove of great news articles which will inspire you to make a difference, click here.
---
Goodbye, Oil: US Navy Cracks New Renewable Energy Technology To Turn Seawater Into Fuel, Allowing Ships To Stay At Sea Longer
April 8, 2014, International Business Times
http://www.ibtimes.com/goodbye-oil-us-navy-cracks-new-renewable-energy-technology-turn-seawater...
After decades of experiments, U.S. Navy scientists believe they may have solved one of the world's great challenges: how to turn seawater into fuel. The development of a liquid hydrocarbon fuel could one day relieve the military's dependence on oil-based fuels and is being heralded as a "game changer" because it could allow military ships to develop their own fuel and stay operational 100 percent of the time, rather than having to refuel at sea. The new fuel is initially expected to cost around $3 to $6 per gallon, according to the U.S. Naval Research Laboratory, which has already flown a model aircraft on it. The Navy's 289 vessels all rely on oil-based fuel, with the exception of some aircraft carriers and 72 submarines that rely on nuclear propulsion. The breakthrough came after scientists developed a way to extract carbon dioxide and hydrogen gas from seawater. The gasses are then turned into a fuel by a gas-to-liquids process with the help of catalytic converters. The next challenge for the Navy is to produce the fuel in industrial quantities. It will also partner with universities to maximize the amount of CO2 and carbon they can recapture. "For the first time we've been able to develop a technology to get CO2 and hydrogen from seawater simultaneously. That's a big breakthrough," said Dr. Heather Willauer, a research chemist who has spent nearly a decade on the project, adding that the fuel "doesn't look or smell very different."
Note: Strangely, the major media networks appear to be largely silent on this important breakthrough, except for Forbes, which downplays the whole thing, as you can see at this link. For a treasure trove of great news articles which will inspire you to make a difference, click here.
---
Collective thoughts that heal
March 28, 2014, lynnemctaggart.com
http://lynnemctaggart.com/blog/262-collective-thoughts-that-heal
A remarkable study carried out by Harvard University [is] detailed in Dr. Joe Dispenza's fascinating new book You are the Placebo. In 1981, eight men in their 70s and 80s attended a five-day retreat at a monastery in Peterborough, New Hampshire, organized by Harvard University, where they were asked to pretend that they were 22 years younger than their present age. When they got there, they discovered constant reminders of two decades previously: old issues of Life magazine and the Saturday Evening Post, shows on TV that had been popular in the late 50s, radios playing Perry Como and Nat King Cole. The men were asked to discuss events that had been current two decades before: Fidel Castro's sudden ascendancy to power in Cuba, Nikita Khrushchev's stand-off with Eisenhower in a US meeting, homeruns hit by Mickey Mantle and knock-out punches by Floyd Patterson. This carried on throughout the five days of the retreat. After the retreat ended, the researchers took the same physiological measurements they'd carried out at start of the study and discovered that the men actually had grown 'taller'; they showed improved height, weight and gait, their postured straightened, their joints had become more flexible, their hearing, eyesight, grip strength, memory and general mental cognition had all improved. In fact, by the end of the five days, many of these octogenarians had given up their canes and were playing touch football. Once they'd been reminded of their younger selves, their bodies actually became younger – and all in less than a week. 'The change wasn't just in their minds,' wrote Dispenza, 'it was also in their bodies.'
Note: For a treasure trove of great news articles which will inspire you to make a difference, click here.
---
Meditation Has the Power to Influence Your Genes
December 9, 2013, Psychology Today
http://www.psychologytoday.com/blog/the-athletes-way/201312/meditation-has-the-power...
In a groundbreaking discovery, a collaborative team of researchers from Wisconsin, Spain, and France reported in December 2013 the first evidence of specific molecular changes at a genetic level following a period of mindfulness meditation. "To the best of our knowledge, this is the first paper that shows rapid alterations in gene expression within subjects associated with mindfulness meditation practice," says study author Richard J. Davidson, founder of the Center for Investigating Healthy Minds. The study compared the effects of a single day of intensive mindfulness practice between a group of experienced meditators and a group of untrained control subjects who engaged in quiet non-meditative activities. After an intensive day of mindfulness practice, the meditators showed a dramatic range of genetic and molecular differences. Meditation was found to alter levels of gene-regulating machinery and reduced levels of pro-inflammatory genes, which in turn correlated with faster physical recovery from a stressful situation. "Most interestingly, the changes were observed in genes that are the current targets of anti-inflammatory and analgesic drugs," says Perla Kaliman, first author of the article and a researcher at the Institute of Biomedical Research of Barcelona in Spain, where the molecular analyses were conducted. In past studies, mindfulness-based training has been shown to have beneficial effects on inflammatory disorders. Meditation is endorsed by the American Heart Association as an effective way to lower [the] risk for heart disease. Another study from April 2011 found that meditation produces powerful pain-relieving effects in the brain.
Note: For an excellent and inspiring book on how your thinking and feeling can change your genes, check out Bruce Lipton's Biology of Belief, available here. For a treasure trove of great news articles which will inspire you to make a difference, click here.
---
The 3 best plants to clean your air
April 3, 2014, The Intelligent Optimist
http://theoptimist.com/3-best-plants-clean-air/#!CRsQt
The world's air quality is deplorable. You don't have to look far to find examples of how bad it is. Harder to find are solutions to this problem. Government mandates and clean air initiatives help the goal of reducing greenhouse gases on a larger scale, but these measures do little to help improve the quality of air that you're breathing right now. [Here is information about] three plants that create enough oxygen to keep you alive, even if you're sitting with them inside a sealed container, though we don't suggest you try that. Dypsis lutescens [or] bamboo palm: In addition to removing carbon dioxide from the air and replacing it with oxygen, the bamboo palm filters out air particles that can be dangerous when inhaled. The main particles the bamboo palm removes from the air are xylene, a byproduct of the petroleum and chemical industries, and toluene, a component of car exhaust. It is recommended to have 4 shoulder high palms per person in your house. Sansevieria trifasciata [or] snake plant: Snake plant ... converts carbon dioxide to oxygen at night [and] removes nitrogen oxide, a by-product of car exhaust and fertilizer, and formaldehyde, a component of textile and wood production, from its environment. It is suggested to have 6–8 waist high plants per person per household. Epipremnum aureum [or] devil's ivy: Devil's ivy ... filters out formaldehyde, xylene, and benzene, a byproduct of petroleum combustion, from the air you're breathing. A handful of these 12-inch high plants should do wonders for making the air quality in your house better.
Note: For a treasure trove of great news articles which will inspire you to make a difference, click here.
---
Facebook CEO Zuckerberg's Base Salary Falls to $1
April 1, 2014, MSN
http://money.msn.com/business-news/article.aspx?feed=BLOOM&date=20140401&id=17484893
Mark Zuckerberg has decided he's a $1-a-year man. Zuckerberg, who is Facebook Inc.'s chief executive officer and also the 22nd richest person in the world as ranked by the Bloomberg Billionaires Index, was paid $1 in salary for 2013, according to a regulatory filing with the U.S. Securities and Exchange Commission yesterday. That's down from a base salary of $503,205 in 2012, the year that Facebook went public. Zuckerberg is following the well worn path of other Silicon Valley technology moguls who also chose to take on the symbolic annual salary of $1 after they were already wealthy. Apple Inc.'s late co-founder Steve Jobs helped popularize the practice, which is today also espoused by Google Inc. co-founders Larry Page and Sergey Brin, among others. All own sizable equity stakes in their own companies. Zuckerberg, whose wealth totals around $27 billion, owns Facebook shares that give him 61.6 percent of voting power in the Menlo Park, California-based social network, according to the filing. He saw his net worth balloon last year as Facebook's stock more than doubled in value. The 29-year-old has ramped up his public service and philanthropy, including starting a group called Internet.org to connect the world to the Web. Zuckerberg's total compensation last year was $653,165, down from $1.99 million in 2012. The amount, besides the $1 salary, was for the passenger fees, fuel, crew and catering costs for his use of private planes for personal reasons, as part of his security program, according to the filing. The CEO also made $3.3 billion last year after exercising stock options to purchase 60 million shares, according to the filing.
Note: For a treasure trove of great news articles which will inspire you to make a difference, click here.
---
Why happiness is healthy
March 20, 2014, CNN
http://www.cnn.com/2014/03/20/health/happiness-wellbeing-health
Happiness -- you know it when you see it, but it's hard to define. We also know that we don't always have control over our happiness. Research suggests that genetics may play a big role in our normal level of subjective well-being, so some of us may start out at a disadvantage. On top of that, between unexpected tragedies and daily habitual stress, environmental factors can bring down mood and dry up our thirst for living. Being able to manage the emotional ups and downs is important for both body and mind, said Laura Kubzansky, professor of social and behavioral sciences at Harvard School of Public Health. Many scientific studies ... have found a connection between psychological and physical well-being. A 2012 review of more than 200 studies found a connection between positive psychological attributes, such as happiness, optimism and life satisfaction, and a lowered risk of cardiovascular disease. Lower blood pressure, normal body weight and healthier blood fat profiles were also associated with a better sense of well-being in this study. Some researchers speculate that positive mental states ... have a direct effect on the body, perhaps by reducing damaging physical processes.
Note: For a treasure trove of great news articles which will inspire you to make a difference, click here.
---
A shy boy, a three-legged dog and a soul-binding friendship
February 21, 2014, Fox News
http://www.foxnews.com/world/2014/02/21/shy-boy-three-legged-dog-and-soul-binding-friendship/
When 7-year-old Owen Howkins met his new dog, Haatchi, he was a shy boy suffering from a rare syndrome that left his muscles permanently flexed and his mobility limited. When Haatchi met Owen, he was recovering from losing his left rear leg after being hit by a train in north London. For the boy in the wheelchair and the three-legged Anatolian Shepherd, it was an instant, soul-binding friendship, one that Owen says "changed my life." In the video "A Boy and his Dog," recently released on YouTube, Owen's stepmother Colleen Drummond explains, "The day that Haatchi met Owen was utterly incredible. It was electric. It was spiritual...they immediately understood they were going to work together as a team." Owen has a condition called Schwartz-Jampel syndrome, which his father, Will, explains leaves his muscles in a permanently flexed state. Because they never relax, it affects his balance and Owen uses a walker or wheelchair to get around. Now, Owen says, he and Hattachi "like going for walks in my electric wheelchair." "His confidence has grown and grown this past year," his father reports. Owen agrees. "Everything changed in my life with him," he says, referring to Haatchi, who was rescued by the Royal Society for the Prevention of Cruelty to Animals. Among the many things Owen says Haatchi taught him is not to be afraid of strangers. Says Drummond, "Owen and Haatchi simplify everything by pure love." Adds Owen, "Haatchi is my best friend."
Note: Don't miss the touching, nine-minute video of this boy and his dog at this link. For a treasure trove of great news articles which will inspire you to make a difference, click here.
---
Note: For summaries of the latest news articles covering deep politics and censored news, click here. For summaries of the most important news articles ever along these lines, click here.
Don't miss our treasure trove of inspiring resources
Kindly support this work of love: Donate here
Explore the mind and heart expanding websites managed by the nonprofit PEERS network:
Subscribe to the PEERS email list of inspiration and education (one email per week). Or subscribe to the list of news and research on deep politics (one email every few days).