Scientific Study of Life After Death, Diabetes Cure, Dramatic Decrease in Violence
Inspiring News Articles
October 17, 2014
Hi awesome friends,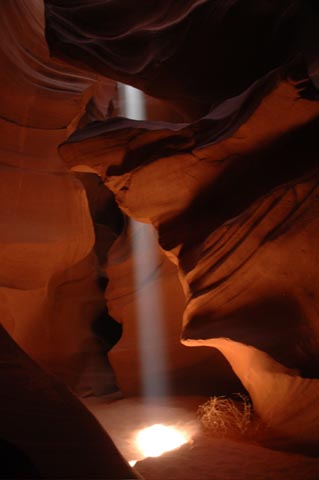 Below are key excerpts of inspiring news articles with great information on the first large-scale scientific study of life after death, an imminent cure for type 1 Diabetes, a dramatic decrease in violence in the last 20 years, and more.
Each inspiring excerpt is taken verbatim from the media website listed at the link provided. If any link fails, click here. The key sentences are highlighted in case you just want to skim. Please spread the inspiration and have a great one!
With sacred love and warm wishes,
Fred Burks for the PEERS websites
Special note: With great sadness we report that Tod Fletcher, who summarized these news articles for PEERS for many years, passed away about two weeks ago along with his wife Susan. Read a beautiful tribute to Tod written by Prof. David Ray Griffin. Watch an awesomely touching five-minute video on a freak show actor who is a real freak and truly loves himself. Read a great New York Times article on how the problem is not with Islam or Muslims, the problem is with extremists of all religions promoting terrorism.
Quote of the Week: "Why should I fear death? If I am, death is not. If death is. I am not. Why should I fear that which cannot exist when I do?" ~~ Epicurus
Video of the Week: Watch an incredible 16-minute video of scientific experiments related to life after death titled The Afterlife Investigations.
---
First hint of 'life after death' in biggest ever scientific study
October 7, 2014, The Telegraph (One of the UK's leading newspapers)
http://www.telegraph.co.uk/science/science-news/11144442/First-hint-of-life-after-death-in-biggest...
The largest ever medical study into near-death and out-of-body experiences has discovered that some awareness may continue even after the brain has shut down completely. Scientists at the University of Southampton have spent four years examining more than 2,000 people who suffered cardiac arrests at 15 hospitals in the UK, US and Austria. And they found that nearly 40 per cent of people who survived described some kind of 'awareness' during the time when they were clinically dead before their hearts were restarted. One man even recalled leaving his body entirely and watching his resuscitation from the corner of the room. Despite being unconscious and 'dead' for three minutes, the 57-year-old social worker from Southampton, recounted the actions of the nursing staff in detail and described the sound of the machines. "We know the brain can't function when the heart has stopped beating," said Dr Sam Parnia, a former research fellow at Southampton University ... who led the study. "But in this case, conscious awareness appears to have continued for up to three minutes into the period when the heart wasn't beating, even though the brain typically shuts down within 20-30 seconds after the heart has stopped. The man described everything that had happened in the room." Of 2060 cardiac arrest patients studied, 330 survived and of 140 surveyed, 39 per cent said they had experienced some kind of awareness while being resuscitated. One in five said they had felt an unusual sense of peacefulness. Some recalled seeing a bright light. 13 per cent said they had felt separated from their bodies.
Note: Explore a treasure trove of concise summaries of incredibly inspiring near-death experience news articles and explore other fascinating resources on this most vital topic.
---
Cure for Type 1 diabetes imminent after Harvard stem-cell breakthrough
October 9, 2014, The Telegraph (One of the UK's leading newspapers)
http://www.telegraph.co.uk/science/science-news/11151909/Cure-for-Type-1-diabetes-imminent...
A cure for diabetes could be imminent after scientists discovered how to make huge quantities of insulin-producing cells, in a breakthrough hailed as significant as antibiotics. Harvard University has, for the first time, managed to manufacture the millions of beta cells required for transplantation. It could mean the end of daily insulin injections for the 400,000 people in Britain living with Type 1 diabetes. And it marks the culmination of 23-years of research for Harvard professor Doug Melton who has been trying to find a cure for the disease since his son Sam was diagnosed with Type 1 diabetes as a baby. "We are now just one pre-clinical step away from the finish line," said Prof Melton. The stem cell-derived beta cells are presently undergoing trials in animal models, including non-human primates, where they are still producing insulin after several months, Prof Melton said. The team at Harvard used embryonic stem cells to produce human insulin-producing cells equivalent in almost every way to normally functioning cells in vast quantities. A report on the work is published in the journal Cell.
Note: Explore a treasure trove of concise summaries of incredibly inspiring news articles which will inspire you to make a difference.
---
Domestic violence down since 1995, but not much in past decade
September 24, 2014, San Francisco Chronicle/Associated Press
http://www.sfgate.com/nation/article/Domestic-violence-down-since-1995-but-not-much-5778265.php
Domestic violence committed by intimate partners – current or former spouses, boyfriends or girlfriends – has declined by more than 60 percent since the mid-1990s, according to Justice Department figures. Yet the dramatic decrease from 1995 through 2004 has largely stalled, with the numbers stabilizing at a level that appalls people in the prevention field. The latest federal figures for "serious" intimate partner violence – sexual assault or aggravated physical assault – showed 360,820 such incidents in 2013, or roughly 1,000 per day. The sharp decline in domestic violence began soon after the 1994 enactment of the federal Violence Against Women Act, which toughened penalties for offenders, expanded training for law enforcement and improved services for victims. However, that drop in domestic violence coincided with a comparable drop in virtually all types of violent crime. Most law enforcement agencies have vastly improved their handling of domestic violence over the past 20 years, while public attitudes and understanding have lagged behind.
Note: The dramatic decrease in all forms of violence crimes over the past 20 years is one of the most underreported stories out there. For more on this wonderful development, see this article. Explore a treasure trove of concise summaries of incredibly inspiring news articles which will inspire you to make a difference.
---
Federal prison population drops for 1st time in decades
September 23, 2014, San Francisco Chronicle/Associated Press
http://www.sfgate.com/nation/article/Federal-prison-population-drops-for-1st-time-in-5776507.php
The federal prison population has dropped in the last year by roughly 4,800, the first time in several decades that the inmate count has gone down. In a speech Tuesday in New York City, Attorney General Eric Holder said the Justice Department expects to end the current budget year next week with a prison population of roughly 215,000 inmates. It would be the first time since 1980 that the federal prison population has declined during the course of a fiscal year. The crime rate has dropped along with the prison population, Holder said, proving that "longer-than-necessary prison terms" don't improve public safety. "In fact, the opposite is often true," he said. The Bureau of Prisons accounts for roughly one-third of the Justice Department budget, and the prison population has exploded in the last three decades as a result of "well-intentioned policies designed to be 'tough' on criminals," Holder said. In August 2013, for instance, he announced a major shift in sentencing policy, instructing federal prosecutors to stop charging many nonviolent drug defendants with offenses that carry mandatory minimum sentences. More recently, the Justice Department has encouraged a broader swath of the prison population to apply for clemency, and has supported reductions in sentencing guideline ranges for drug criminals that could apply to tens of thousands of inmates. "We know that over-incarceration crushes opportunity. We know it prevents people, and entire communities, from getting on the right track," Holder said. Holder also said that there should be new ways for the government to measure success of its criminal justice policies beyond how many people are prosecuted and sent to prison.
Note: Explore a treasure trove of concise's summaries of incredibly inspiring news articles which will inspire you to make a difference.
---
A Doctor Who Helps Patients – At Any Cost
January 26, 2007, CBS News
http://www.cbsnews.com/news/a-doctor-who-helps-patients-8212-at-any-cost/
By salary standards, Bob Paeglow may be the least-successful doctor in America. He's got thousands of patients, but not one country club membership. His family lives in the worst neighborhood in Albany, N.Y. Fortunately, Paeglow didn't go into medicine for the money. He went into it – pretty late in life – because he kept having a vision of himself in old age he didn't like: "That the world was no better because I was a part of it than if I'd never been born." At the age of 36, Bob gave up his career as a quality control technician, went to medical school and set out to improve the quality of the planet. He opened his office in a neighborhood where most doctors wouldn't open their car door, and welcomed in all the people mainstream medicine would rather ignore. Paeglow takes absolutely no salary and survives mostly on donations. But even when people give him money, he usually plugs it right back into the practice. Every penny he makes goes back to his patients in one way or another. Does that make him the least-successful doctor in America? Or the most? If you would like to donate ... go to [Dr. Bob's website].
Note: For more, see this inspiring man's website. Explore a treasure trove of concise summaries of incredibly inspiring news articles which will inspire you to make a difference.
---
Changing Minds in Senegal to Protect Girls From Genital Cutting
May 9, 2013, PBS
http://www.pbs.org/newshour/rundown/molly-melching/
Molly Melching didn't think she had much more than curiosity – and a love of the French language – when she ventured off soon after college for Senegal. It turns out that this product of a conservative Midwestern Lutheran upbringing may have brought exactly the qualities and experiences needed to help engineer one of the most sweeping shifts in social norms and behavior in history. Her organization, Tostan, has helped 6,400 (and counting) communities in Senegal and seven other African nations abandon the practice of female genital mutilation, one that about 3 million girls endure each year and one that governments, aid agencies and missionaries have tried to end for centuries. Melching's story from Danville to Dakar is chronicled in a book to be released April 30: "However Long the Night: Molly Melching's Journey to Help Millions of African Women and Girls Triumph." When she began what would become Tostan, which means "breakthrough" ... her goal was simply to provide basic health information, things like germ transmission and infection. She had no intention of broaching the sensitive and extremely taboo subject of genital cutting. That cause was championed by her Senegalese colleagues and friends, newly armed with health information and driven in at least one compelling case – a "cutter" named Oureye – by her own guilt. The message is "we know you love your daughters and would never want to harm them," she says. People cannot be shamed into behavior modification, Melching insists. They need good scientific information to make their own decisions. It's a simple powerful lesson that applies to just about any development endeavor, one she hopes the book will help spread widely.
Note: Explore a treasure trove of concise summaries of incredibly inspiring news articles which will inspire you to make a difference.
---
Japan's Shinkansen Bullet Train Turns 50
October 1, 2014, ABC News/Associated Press
http://abcnews.go.com/International/wireStory/japans-shinkansen-bullet-train-turns-50-25882123
Zipping cross-country in a super-high speed train has become commonplace in many countries these days, but it was unheard of when Japan launched its bullet train between Tokyo and Osaka 50 years ago Wednesday. The Shinkansen, as it's called in Japan, gave a boost to train travel in Europe and Asia at a time when the rise of the automobile and the airplane threatened to eclipse it. The first bullet train, with its almost cute bulbous round nose, traveled from Tokyo to Osaka in four hours, shaving two and a half hours off the 513-kilometer (319-mile) journey. The latest model, with a space-age-like elongated nose, takes just two hours and 25 minutes. The first Shinkansen had a maximum speed of 210 kilometers (130 miles) per hour. The fastest trains previously, in Europe, could reach 160 kph. Today's bullet trains, in Japan and elsewhere, have reached and in some cases exceeded 300 kph (186 mph). By average speed, China has the fastest train in the world, averaging 284 kph. Turkey last year became the ninth country to operate a train at an average speed of 200 kph. South Korea and Taiwan also operate high-speed systems in Asia. The fastest train in the U.S., Amtrak's Acela Express, averages 169 kph (105 mph) on a short stretch between Baltimore and Wilmington, Delaware. Shanghai launched a German-built maglev train in 2004 on a 30-kilometer route between the city and the airport. It can hit 430 kph (267 mph). A Japanese maglev train in development has topped 500 kph (310 mph) in tests.
Note: Gas and oil interests have lobbied hard to keep Americans wedded to their cars and stop the development of high-speed trains. For more on this, see this excellent article and concise summaries of deeply revealing news articles on suppressed energy inventions from reliable major media sources.
---
CrowdMed wants to bring crowdsourcing to medicine
May 10, 2014, Star Tribune/San Jose Mercury News
http://www.startribune.com/business/258540431.html
What Wikipedia has done for knowledge, a San Francisco company called CrowdMed is betting it can do for medicine. Send your symptoms and a nominal fee to CrowdMed.com, and dozens of medical professionals, students and average Joes will "crowdsource" – that is, share their knowledge and expertise – to help diagnose what's wrong with you. The company isn't out to replace your family doctor, but instead take advantage of the reach of social media to tap into an age-old medical practice: seeking second opinions. Or, in this case, hundreds of them. At the UC-Berkeley/UC-San Francisco Joint Medical Program, Dr. Amin Azzam, director of the "problem-based learning" curriculum, wants to use CrowdMed "to push the boundaries of how we train medical students." Instead of teaching first- and second-year students with "pretend patients," as is done now, Azzam is proposing adding CrowdMed's cases to the curriculum. "They might even be more motivated to learn because it's a real patient," he said. Within 90 days of a consumer putting a case online, CrowdMed's algorithm generates a list of the most probable diagnoses submitted by its "medical detectives," along with their explanations. Patients are asked to give those suggestions to their physicians for consideration. Once it's confirmed that the suggestions were helpful, the patients are refunded their $50 deposit and the detective who made the correct diagnosis gets his or her reward.
Note: Explore a treasure trove of concise summaries of incredibly inspiring news articles which will inspire you to make a difference.
---
Scientists Create Very First Solar Battery that Stores its Own Power
October 3, 2014, Science World Report
http://www.scienceworldreport.com/articles/17672/20141003/scientists-create-very-first-solar-battery...
Scientists may have created the very first solar battery. Researchers have succeeded in combining a battery and a solar cell into one hybrid device, which could be huge in terms of renewable energy capture and storage. "The state of the art is to use a solar panel to capture the light, and then use a cheap battery to store the energy," said Yiying Wu, one of the researchers, in a news release. "We've integrated both functions into one device. Any time you can do that, you reduce cost." The key to the new device is a mesh solar panel, which allows air to enter the battery. There's also a special process for transferring electrons between the solar panel and the battery electrode; inside the device, light and oxygen enable different parts of the chemical reactions that charge the battery. "Basically, it's a breathing battery," said Wu. "It breathes in air when it discharges, and breathes out when it charges." The mesh solar panel forms the first electrode. Beneath the mesh is a thin sheet of porous carbon, which acts as the second electrode, and a lithium plate, which acts as the third electrode. Between the electrodes are layers of electrolyte to carry electrons back and forth. During charging, light hits the mesh solar panel and creates electrons. Then inside the battery, electrons are involved in the chemical decomposition of lithium peroxide into lithium ions and oxygen. The oxygen is released into the air, and the lithium ions are stored in the battery as lithium metal after capturing the electrons. The findings could be huge in terms of creating sustainable energy for powering a variety of devices. Currently, the researchers are continuing to move forward in improving the efficiency of the battery and the amount of power the panel can absorb and convert. The findings are published in the journal Nature.
Note: For astounding major media articles on new energy inventions which have gotten very little press, explore this webpage. Explore a treasure trove of concise summaries of incredibly inspiring news articles which will inspire you to make a difference.
---
U.S. to pay Navajo Nation $554 million in largest settlement with single Indian tribe
September 24, 2014, Washington Post
http://www.washingtonpost.com/world/national-security/us-to-pay-navajo-nation-554-million-in-largest...
In the largest settlement with a single American Indian tribe, the Obama administration will pay the Navajo Nation $554 million to settle claims that the U.S. government has mismanaged funds and natural resources on the Navajo reservation for decades. The settlement, to be signed in Window Rock, Ariz., on Friday, resolves a long-standing dispute between the Navajo Nation and the U.S. government, with some of the claims dating back more than 50 years. The sprawling Navajo reservation, located in parts of Arizona, Utah and New Mexico, is the largest and most populous Indian reservation, with 14 million acres of trust lands, which are leased for farming, grazing, and oil, gas and other mineral extraction. The land is also leased for businesses, rights-of-way, easements and housing. "The Navajo Nation has worked tirelessly for many years to bring this issue to a close," said Ben Shelly, president of the Navajo Nation. "After a long, hard-won process, I am pleased that we have finally come to a resolution on this matter to receive fair and just compensation for the Navajo Nation." Shelly said the tribe will host town hall meetings across the Navajo Nation to decide how the funds can be used or invested. Although the settlement marks the largest ever with one tribe, the Obama administration has made several other multimillion-dollar agreements with tribes since 2009 to settle long-standing grievances by Native Americans. Along with the Navajo Nation, the administration has negotiated settlements resulting in a total of $2.61 billion paid to 80 tribes since 2010 for tribal trust accounting and trust management claims.
Note: Explore a treasure trove of concise summaries of incredibly inspiring news articles which will inspire you to make a difference.
---
Note: For summaries of the latest news articles covering deep politics and censored news, click here. For summaries of the most important news articles ever along these lines, click here.
Don't miss our treasure trove of inspiring resources
Kindly support this work of love: Donate here
Explore the mind and heart expanding websites managed by the nonprofit PEERS network:
Subscribe to the PEERS email list of inspiration and education (one email per week). Or subscribe to the list of news and research on deep politics (one email every few days).