Megan Rice: A Nun With Great Courage, GOONJ is Clothing People Around the World
Inspiring News Articles
October 31, 2014
Hi awesome friends,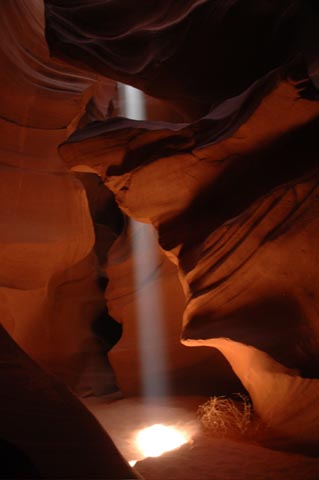 Below are key excerpts of inspiring news articles with great information on Megan Rice - a courageous nun willing to go to jail for her beliefs, GOONJ - a nonprofit which is providing clothes to poor around the world, and more.
Each inspiring excerpt is taken verbatim from the media website listed at the link provided. If any link fails, click here. The key sentences are highlighted in case you just want to skim. Please spread the inspiration and have a great one!
With sacred love and warm wishes,
Fred Burks for the PEERS websites
Special note: Read how Bolivia's popular president Evo Morales has swept to victory for a third term. Watch an excellent news video on how the flashlight app on many cellphones contains malware which can reveal all of your private information. Watch an excellent Discovery Channel documentary on the amazing 2008 UFO sighting witnessed by hundreds in Stephenville, Texas. Check out www.mayday.us, a movement that has already raised over $10 million to reduce the influence of money in politics.
Quote of the Week: "The intuitive mind is a sacred gift and the rational mind is a faithful servant. We have created a society that honors the servant and has forgotten the gift." ~~ Albert Einstein
---
Moral Courage & The Story of Sister Megan Rice
October 1, 2014, Daily Good
http://www.dailygood.org/story/857/moral-courage-and-the-story-of-sister-megan-rice-michael-edwards/
The Y-12 nuclear weapons plant in Oakridge, Tennessee, is supposed to be impregnable. But on July 28th 2012, an 84 year-old nun called Sister Megan Rice broke through a series of high-security fences surrounding the plant and reached a uranium storage bunker at the center of the complex. She was accompanied by Greg Boertje-Obed (57) and Michael Walli (63). The trio ... sat down for a picnic. When the security guards arrived they offered them some bread. Two years later, Rice, Walli and Boertje-Obed were sentenced to federal prison terms of between three and five years, plus restitution in the amount of $53,000 for damage done to the plant - far in excess of the estimates produced at their trial. When questioned about her actions at her trial by Judge Amul Thapar, Rice told him that her actions were intended to draw attention to the US stockpile of nuclear weapons that she and her co-defendants felt was illegal and immoral. They also wanted to expose the ineffectiveness of the security systems that were supposed to protect these weapons from theft or damage. "We were acutely mindful of the widespread loss to humanity that nuclear weapons have already caused," wrote Rice afterwards in a letter to her supporters, "and we realize that all life on earth could be exterminated through intentional, accidental or technical error. Our action exposed the storage of weapons-making materials deliberately hidden from the general public." All three defendants were found guilty of "sabotage of the national defense." Just before they were sentenced, Rice made a statement to the court which ended like this: "We have to speak, and we're happy to die for that. To remain in prison for the rest of my life is the greatest honor that you could give me. Please don't be lenient with me. It would be an honor for that to happen."
Note: If you would like to receive copies of Sister Rice's letters to her supporters, please email [email protected]. Mailing addresses for Sister Rice and her co-defendants can be found here and here. You can also sign a petition requesting their pardon.
---
Bridging the Clothing Divide
October 13, 2012, New York Times
http://opinionator.blogs.nytimes.com/2012/10/03/clothing-the-poorest-for-survival/
One of the most glaring oversights in the field of development is the lack of attention to clothing. Countless organizations work on food, energy, education, health care, economic opportunity – but beyond disaster relief efforts, you hear little about the need for clothes. In India, this makes no sense. In 1998, the Guptas started an organization, Goonj (meaning "echo"), to redistribute (clothing) where it was most needed. They wanted to find a way to address the problem systematically – to craft a permanent, rather than an episodic response, to what they considered a non-natural, perpetual disaster. Goonj has found a way to assist villagers that moves beyond the stigma of charity. The model is grounded in the Indian concepts ... advocated by Gandhi and his disciple Vinoba Bhave. "The whole chain is full of respectful links. Not many supply chains are full of respect." Today, Goonj operates collection centers in nine Indian cities and provides about two million pounds of materials, mostly clothes, but also utensils, school supplies, footwear, toys and many other items. It will assist about a half a million people in 21 states this year. Goonj also takes pains to see that its materials actually reach the intended recipients. They carefully vet N.G.O. partners and do follow-up visits. If that is impossible, they require that photographs be taken to show the distribution of goods. Gupta said. "It's a tough game to deal with local police and government officials and tax officers. But we have a zero bribe policy."
Note: Explore a treasure trove of concise summaries of incredibly inspiring news articles which will inspire you to make a difference.
---
Kalamazoo Cop Pulls Over Choking Woman, Saves Her Life
August 14, 2014, Huffington Post
http://www.huffingtonpost.com/2014/08/14/cop-saves-choking-woman_n_5677448.html
What started as a routine traffic stop on Saturday turned out to be a life-saving moment for one Michigan woman. At the time the unidentified driver was pulled over, she was choking. And the officer who stopped her saved her life in a scene caught on his dashcam, which you can see [on the webpage at the link] above. "For the first second or so I thought she might be trying to just get out of a ticket and then I realized she was in legitimate respiratory distress, so I tried to dislodge the item from her throat by just hitting her on the back," Officer Jason Gates said at a press conference, according to MLive.com. "When that didn't work, I got her out and I used the Heimlich for the first time in my nine-year police career and it worked," he said. With three hard abdominal thrusts, Gates dislodged a piece of sausage and bun, WOODTV reported. When she could breathe again, the grateful driver cried and hugged the officer. He did not give her a ticket. "Most of the times, traffic stops are a negative for people, but it's something we have to do," Gates was quoted as saying. "It does keep people safe, not only in slowing people down and keeping traffic safe, but in rare instances like this.
Note: Explore a treasure trove of concise summaries of incredibly inspiring news articles which will inspire you to make a difference.
---
Nobody Should Die From Diseases We Know How To Treat
October 22, 2014, Daily Good
http://www.dailygood.org/story/864/poem-from-haiti-sriram-shamasunder
Nobody should die from diseases we know how to treat. Currently in all areas of the world over 50,000 people die daily from diseases we can treat. One component of getting good care in very poor places is to have the human capacity and training to deliver good care. Two UCSF Physicians have started a project called the HEAL initiative that aims to address health workforce in resource poor communities. HEAL initiative works at sites domestically and internationally, from Navajo Nation in New Mexico to Liberia and Haiti and India to both improve the quality of care, support and train local health professionals. The work that is about health care but is also beyond health care. It is about solidarity and justice. A simple home visit can shape the way anyone thinks about health. The community health workers sit with patients and discuss what ails them on many levels. When someone can't pay for medicines or health care, what other costs may be suffocating their budget? On arrival to the house, the family structure is revealed, how many people are staying under one roof, what material makes up that roof, straw or tin or concrete? Does the patient own his/her own land? Are there crops rising up from the soil or is the land barren? On one home visit we came across this grandmother (who) inspired this poem Towards Flooding Homes with Dignity. To witness this solidarity and movement towards health as a human right is to witness something precious becoming conferred as a right.
Note: The moving poem Towards Flooding Homes with Dignity is included in the complete article summarized above. Learn more about HEAL from this initiative's website.
---
Positive Post-it Day held to encourage Airdrie teen's anti-bullying campaign
October 9, 2014, CBC News (Canada's public broadcasting station)
http://www.cbc.ca/news/canada/calgary/positive-post-it-day-held-to-encourage-airdrie-teen...
A southern Alberta city got a little brighter today after hundreds of neon Post-it notes with inspiring hand-written messages started popping up at homes, shops and offices in Airdrie. The movement was started by a local high school student trying to fight off a bully. Caitlin Prater-Haacke had been sent a message on Facebook telling her to kill herself. Instead of replying to the message, Prater-Haacke took out a marker and some small pads of paper. She decided to fight back by posting positive messages on every locker in her school. "Little simple messages like, 'You're beautiful' [and] 'You shine bright like a diamond,'" she said. But officials at George McDougall High School didn't like the idea and told her it was littering, which didn't sit well with the community. City council then declared Oct. 9 as Positive Post-it Day. "What's come out of it is 100 times better," said Prater-Haacke, adding she can't believe the support she has received. The school is now filled with the sticky notes, and this time the school says the colourful messages can stay. But it wasn't just among students, as other Airdrie residents also embraced the movement. "I think it put a smile on everyone's face this morning and I think it gave them that little bit of extra oomph for the morning to get them going," said resident David Jones. The campaign has taken off online.
Note: Watch an inspiring two-minute video about Caitlan's movement. Explore a treasure trove of concise summaries of incredibly inspiring news articles which will inspire you to make a difference.
---
Wind Power Blows Away Coal and Gas in Nordic Countries
October 17, 2014, Scientific American/Reuters
http://www.scientificamerican.com/article/wind-power-blows-away-coal-and-gas-in-nordic-countries/
Wind power is blowing gas and coal-fired turbines out of business in the Nordic countries, and the effects will be felt across the Baltic region as the renewable glut erodes utility margins for thermal power stations. Fossil power plants in Finland and Denmark act as swing-producers, helping to meet demand when hydropower production in Norway and Sweden falls due to dry weather. The arrival of wind power on a large scale has made this role less relevant and has pushed electricity prices down, eroding profitability of fossil power stations. "Demand for coal condensing power in the Nordic power market has decreased as a result of the economic recession and the drop in the wholesale price for electricity," state-controlled Finnish utility Fortum said. Nordic wholesale forward power prices have almost halved since 2010 to little over 30 euros per megawatt-hour (MWh) as capacity increases while demand stalls on the back of stagnant populations, low economic growth and lower energy use due to improved efficiency. "The Nordic system price will likely more often clear well below the production cost for coal fired power production," said Marius Holm Rennesund Oslo-based consultancy THEMA. "This will, in our view, result in mothballing of 2,000 MW of coal condensing capacity in Denmark and Finland towards 2030," he added. Adding further wind power capacity at current market conditions could lead to power prices dropping towards as low as 20 euros per MWh, the marginal cost for nuclear reactors, Rennesund said.
Note: For more along these lines, see concise summaries of key energy news articles from reliable major media sources. To learn about new energy technologies, see the excellent, reliable resources provided in our New Energy Information Center.
---
Hemp fibres 'better than graphene'
August 13, 2014, BBC News
http://www.bbc.com/news/science-environment-28770876
"People ask me: why hemp? I say, why not?" said Dr David Mitlin of Clarkson University, New York, who describes his device in the journal ACS Nano. "We're making graphene-like materials for a thousandth of the price - and we're doing it with waste. ... the leftover bast fibre - the inner bark - typically ends up as landfill. "You can do really interesting things with bio-waste. We've pretty much figured out the secret sauce of it," said Dr Mitlin. The trick is to tailor the right plant fibre to the right electrical device - according to their organic structure. "With banana peels, you can turn them into a dense block of carbon - we call it pseudo-graphite - and that's great for sodium ion batteries," he explained. "But if you look at hemp fibre its structure is the opposite - it makes sheets with high surface area - and that's very conducive to supercapacitors." Mitlin's peer-reviewed journal paper ranks the device "on par with or better than commercial graphene-based devices". "They work down to 0C and display some of the best power-energy combinations reported in the literature for any carbon. Fully assembled, their energy density is 12 Wh/kg, which can be achieved at a charge time less than six seconds. "Obviously hemp can't do all the things graphene can," Dr Mitlin concedes. "But for energy storage, it works just as well. And it costs a fraction of the price – $500-1,000 a tonne."
Note: For more about the amazing properties of graphene, read this CNN News Article.
---
Globetops gives old laptops a new home – and a new purpose
May 29, 2014, Christian Science Monitor
http://www.csmonitor.com/World/Making-a-difference/Change-Agent/2014/0529/Globetops-gives...
Becky Morrison never knew her love of African dance and a friend's old laptop would help change the world. Becky, 33, is a producer who works on big budget projects like the NFL's Sunday Night Football and Hollywood blockbuster movies. She's also a professional West African dancer. Over the years she's built a community of close friends in Guinea. During one of her trips, her friend Sekou Sano, the Ballet Merveilles's artistic director, made a request: Rather than bring t-shirts or other small gifts, he asked if Becky could bring a laptop. Shortly before her next trip to Guinea, Becky posted a request on Facebook for old laptops. Within minutes she had 10 responses. So Becky founded Globetops, an organization that refurbishes donated laptops and sends them to worthwhile applicants throughout the world. It was through Globetops that Becky discovered just how much an old laptop can change a life while at the same time, reducing the amount of E-waste that ends up in landfills. In addition to receiving the laptop, Globetops recipients receive a "Golden Ticket" for training at a local "hub." The hubs offer a free course in basic computing skills, web browsing, setting up an e-mail address and Microsoft Office, and graduates receive a certificate upon completion of the course. Certificates are a big deal in Guinea, Becky says. And after a long happy life, when the laptop no longer works, the hub will arrange for responsible disposal. The hubs are also the center of Globetops' ambition to grow their footprint and introduce sustainable practices beyond just computers. Right now Becky is working to create a worldwide, grassroots infrastructure to move a wide variety of goods. "I'm starting at laptops but it could be cell phones or [even] shoes. We have enough stuff in the world," Becky says, "It's just not in the right places."
Note: Explore a treasure trove of concise summaries of incredibly inspiring news articles which will inspire you to make a difference.
---
Seed money sprouts change for tiny non-profits
March 23, 2014, CBS News
http://www.cbsnews.com/news/seed-money-sprouts-change-for-tiny-non-profits/
Ari Nessel ... made a fortune in Dallas real estate. Nessel's unusual quest: giving away $1,000 a day, every day for the rest of his life, to someone trying to make a difference. Instead of writing a big check to an established charity, he chooses someone just getting started to receive his daily thousand-dollar donation. [He] created a foundation he calls the Pollination Project. He sent out his first check January 1st last year, and has selected a new recipient each day since. He gave away his 447th grant this morning -- that's $447,000 and counting. In the past year-and-a-half, he's awarded grants in 42 different states and in 50 countries. "My experience is that transformation happens on the fringes and in the micro areas and the individuals, and doesn't happen on the large scale. It happens through all these people coming together in communities, and those communities coming together in larger communities. And so it becomes a movement." Kazu Haga is trying to start a movement with the $1,000 he got from the Pollination Project. Haga trains prisoners and at-risk students to embrace nonviolence. "One of the reasons why we continue to come into county jails and prisons is because we know that if the violence is ever going to decrease in our communities, it's your voices that's going to help create that change," Haga said. He conducts weekly workshops at the San Bruno County Jail. Ivan Montgomery, one of Haga's students, says the training has changed him: "I'm practicing on being better than I was. I know one thing is for sure: I'm never going to be the same person I was when I walked in these doors." When asked what difference the Pollination Project has made, Haga replied, "As small as the grant may be, it's really meaningful when we're starting off." For Ari Nessel, these small investments are earning big returns.
Note: Explore the inspiring work being done by The Pollination Project. Explore a treasure trove of concise summaries of incredibly inspiring news articles which will inspire you to make a difference.
---
Note: For summaries of the latest news articles covering deep politics and censored news, click here. For summaries of the most important news articles ever along these lines, click here.
Don't miss our treasure trove of inspiring resources
Kindly support this work of love: Donate here
Explore the mind and heart expanding websites managed by the nonprofit PEERS network:
Subscribe to the PEERS email list of inspiration and education (one email per week). Or subscribe to the list of news and research on deep politics (one email every few days).