World's Most Inspiring President, Foster Kids Get 'One Simple Wish,' Exciting New Battery
Inspiring News Articles
May 29, 2014
Hi awesome friends,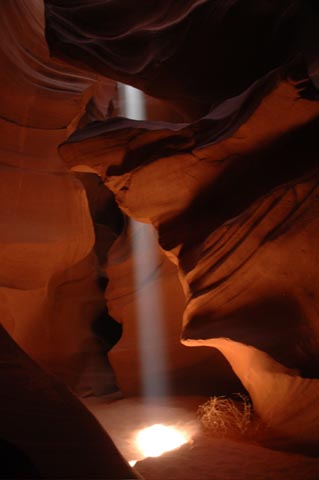 Below are key excerpts of inspiring news articles with great information on the world's most inspiring president, foster kids getting their wishes fulfilled, and exciting new batter for solar energy, and more.
Each inspiring excerpt is taken verbatim from the media website listed at the link provided. If any link fails, click here. The key sentences are highlighted in case you just want to skim. Please spread the inspiration and have a great one!
With sacred love and warm wishes,
Fred Burks for the PEERS websites
Special Note: For an intense, powerful three-minute video on forgiveness, click here. For a potent TedX video about violence against women, click here. For an intriguing four-minute video on the relationship between consciousness and reality, click here. For an inspiring 27-minute video interview of Esther Hicks and Wayne Dyer on opening to higher guidance, click here. For a touching story of enduring love and how it affected future generations, click here. For an eye-opening 13-minute video on how MDMA is helping vets to cure PTSD, click here.
Quote of the Week: "I submit that an individual who breaks a law that conscience tells him is unjust, and who willingly accepts the penalty of imprisonment in order to arouse the conscience of the community over its injustice, is in reality expressing the highest respect for law." ~ Martin Luther King, Jr.
---
After Years in Solitary, an Austere Life as Uruguay's President
January 5, 2013, New York Times
http://www.nytimes.com/2013/01/05/world/americas/after-years-in-solitary...
Some world leaders live in palaces. Some enjoy perks like having a discreet butler, a fleet of yachts or a wine cellar with vintage Champagnes. Then there is José Mujica, the former guerrilla who is Uruguay's president. He lives in a run-down house on Montevideo's outskirts with no servants at all. His security detail: two plainclothes officers parked on a dirt road. In a deliberate statement to this cattle-exporting nation of 3.3 million people, Mr. Mujica, 77, shunned the opulent Suarez y Reyes presidential mansion, with its staff of 42, remaining instead in the home where he and his wife have lived for years, on a plot of land where they grow chrysanthemums for sale in local markets. His net worth upon taking office in 2010 amounted to about $1,800 – the value of the 1987 Volkswagen Beetle parked in his garage. He never wears a tie and donates about 90 percent of his salary, largely to a program for expanding housing for the poor. His current brand of low-key radicalism ... exemplifies Uruguay's emergence as arguably Latin America's most socially liberal country. Under Mr. Mujica, who took office in 2010, Uruguay has drawn attention for seeking to legalize marijuana and same-sex marriage, while also enacting one of the region's most sweeping abortion rights laws and sharply boosting the use of renewable energy sources like wind and biomass. For democracy to function properly, [Mujica] argues, elected leaders should be taken down a notch. "We have done everything possible to make the presidency less venerated," Mr. Mujica said in an interview one recent morning, after preparing a serving in his kitchen of mate.
Note: For a treasure trove of great news articles which will inspire you to make a difference, click here.
---
For Foster Kids, 'One Simple Wish' Makes Big Impact
December 30, 2013, NBC News
http://dailynightly.nbcnews.com/_news/2013/12/30/22113537-for-foster-kids...
She doesn't wear a fairy costume or carry a magic wand, but for many children who don't have a lot to begin with, she might just be their fairy godmother. Danielle Gletow is the founder and executive director of One Simple Wish, a Trenton, N.J., charity that fulfills wishes for foster children in 44 states. The wishes can be big, like horseback riding lessons, or small and simple like a backpack or shampoo. The children are asking for things like bicycles, skateboards, prom tickets, and gymnastic lessons, things that most would consider normal childhood requests and activities, yet they have no one to provide them. That's where One Simple Wish fills the void, matching wishes from children, caseworkers and foster parents with donations from individuals and corporate donors. For 14-year-old Blessing Williams, who has been in the foster care system for more than a decade, the wish was dance lessons. On a recent Friday afternoon, her wish was fulfilled. With the beat of hip-hop music in the background and a grin on her face, Blessing glided across the floor as part of a class at the Watson-Johnson Dance Theatre. Her wish was donated by 15-year-old Cassidy Mack, who was also a foster child before finding a forever family. "As much as we've been growing, and our reach has been expanding, the core of our mission hasn't changed, it's about one child. I love that that's resonated with people. They can come to our site, www.onesimplewish.org and they can make change for one individual and that's what it's all about."
Note: For a treasure trove of great news articles which will inspire you to make a difference, click here.
---
EnerVault unveils 'flow battery' for solar energy storage
May 22, 2014, San Francisco Chronicle (SF's leading newspaper)
http://www.sfgate.com/business/article/EnerVault-unveils-flow-battery-for-solar-energy...
In an almond orchard outside Turlock in the Central Valley, two large tanks hold water, minerals - and more importantly, energy. The tanks ... are part of a "flow battery" that stores energy from nearby solar panels. It's the largest battery of its kind in the world. And it could play a role in California's push to develop bigger and better ways to store large quantities of energy. This particular flow battery ... was built by EnerVault of Sunnyvale, part of the Bay Area's fast growing energy-storage industry. Like most of its competitors, EnerVault is young, founded in 2008, with about $30 million in venture funding to date. Some companies try to perfect the lithium-ion batteries found in laptops and electric cars. Others, including EnerVault and Primus Power of Hayward, specialize in flow batteries, which store energy in tanks of electrolytes. The fluid is then pumped through the battery's cells when power is needed. In contrast, the batteries found at a grocery store contain the electrolyte, cathode and anode all in one package. "Flow batteries are batteries turned inside out," said Jim Pape, EnerVault's chief executive officer. His company's flow batteries use iron and chromium, blended into the water inside its tanks. Both materials are safe to handle. Iron and chromium also have the benefit of being cheap. "That's our special sauce," Pape said. "Iron and chromium are very, very abundant, and abundance equals low cost."
Note: For lots more from reliable sources on exciting new energy developments, click here. For a treasure trove of great news articles which will inspire you to make a difference, click here.
---
Colorado River reaches gulf
May 16, 2014, Washington Post/Associated Press
http://www.washingtonpost.com/national/energy-environment/colorado-river-reaches-gulf...
She wasn't necessarily popping champagne Thursday, but conservationist Jennifer Pitt was certainly celebrating the arrival of water from the Colorado River into the Sea of Cortez. It was a monumental moment for conservationists, who said that water hasn't flowed regularly from the Colorado River to the sea in more than 50 years. It temporarily reached the sea twice in the 1980s and last in 1993. "The pulse flow meeting the sea marks completion of a journey that the Colorado River has not made in a long time, and I take it as a sign of hope not only for our efforts to restore the Colorado River Delta, but also rivers and watersheds everywhere in the world where climate change promises an uncertain future," said Pitt, director of the Environmental Defense Fund's Colorado River Project. The water ... traveled nearly 100 miles from a previously barren delta at the Morelos Dam just south of where California, Arizona and Mexico meet. It was a result of a bi-national agreement that came together after years of negotiations. Enough water to supply over 200,000 homes for a year was released on March 23 in an effort to revive trees, wildlife and aquatic life that have perished since the delta dried up decades ago. Conservationists say it will be years before they see the environmental effects of the water streaming through, but residents in the town of San Luis Rio Colorado in the Mexican state of Sonora have been frolicking in the water and gathering at the river ever since the flow started.
---
Brazilian Students Learn English By Video Chatting With Elderly Americans
May 13, 2014, Huffington Post
http://www.huffingtonpost.co.uk/2014/05/13/brazilian-students...
Spare a thought for those trying to learn English. That is exactly what Brazilian students in Liberdade set out to do. However, they didn't do this simply by attending English classes or writing in English. [They connected with] senior citizens at an American retirement home [in Chicago who were] looking for new friends. A heartwarming video [depicts] the conversations that they had. The video forms part of the 'Speaking Exchange' project that was jointly launched by FCB Brasil and the CNA language school network. The discussion between the two takes place via a unique digital tool that has video chat technology enabled which brings the students face to face with Americans. CNA English school [explains:] "All students really want is to speak English fluently. And here at CNA English school we are always thinking of ways to improve learning, making it more real and human. So, we thought in a very special group of people: seniors living in retirement communities." CNA English school goes on to say: "...a conversation exercise is also an act of solidarity and personal growth. It is an exchange in which everyone wins."
Note: Don't miss the touching three-minute video on this beautiful idea at this link. For a treasure trove of great news articles which will inspire you to make a difference, click here.
---
Use of Public Transit in U.S. Reaches Highest Level Since 1956, Advocates Report
March 10, 2014, New York Times
http://www.nytimes.com/2014/03/10/us/use-of-public-transit-in-us...
More Americans used buses, trains and subways in 2013 than in any year since 1956 as service improved, local economies grew and travelers increasingly sought alternatives to the automobile for trips within metropolitan areas, the American Public Transportation Association said in a report. 10.65 billion passenger trips were taken on transit systems during the year, surpassing the post-1950s peak of 10.59 billion in 2008, when gas prices rose to $4 to $5 a gallon. The ridership in 2013, when gas prices were lower than in 2008, undermines the conventional wisdom that transit use rises when those prices exceed a certain threshold, and suggests that other forces are bolstering enthusiasm for public transportation, said Michael Melaniphy, the president of the association. "People are riding transit in record numbers," Mr. Melaniphy said in an interview. "We're seeing a fundamental shift in how people are moving about their communities." From 1995 to 2013, transit ridership rose 37 percent, well ahead of a 20 percent growth in population and a 23 percent increase in vehicle miles traveled, according to the association's data. Overall public transit ridership increased by 1.1 percent from 2012, with the biggest gains in rail service and in bus service for smaller cities. In New York, where use of all modes of transit in the Metropolitan Transportation Authority increased 3.6 percent last year. Todd Litman, an analyst at the Victoria Transport Policy Institute in Victoria, British Columbia, [said] "A lot of people would prefer to drive less and rely more on walking, cycling and public transit, provided that those are high-quality options."
Note: For a treasure trove of great news articles which will inspire you to make a difference, click here.
---
Why teenagers aren't drinking and smoking like they used to
December 26, 2013, The Week
https://theweek.com/article/index/254568/why-teenagers-arent-drinking...
Teenage alcohol and tobacco use is at a historic low, according to a recent survey by the University of Michigan at Ann Arbor. The study, which surveyed teenagers from 1975 to 2012, revealed that young people are drinking alcohol and smoking cigarettes less frequently than previous generations. The survey also showed that teens are less likely to experiment with unpredictable synthetic drugs ... but use cannabis more frequently. In the past year, high school students who reported smoking cigarettes in the previous 30 days declined from 10.6 percent to 9.6 percent – a statistically significant reduction. Teenage smoking peaked between 1996-1997 and the numbers have been steadily declining since, according to the survey. The use of synthetic marijuana (known as K-2 or Spice) and "bath salts" also sharply decreased among teens in the past year. Marijuana use, however, has been on the rise in recent years. The percentage of eighth grade students who have used marijuana in the previous 12 months rose from 11.4 to 12.7 and 10th grade students saw an increase from 28 to 29.8 percent. The survey seems to suggest that the increase is driven by students' perceived lack of risk in using marijuana. Most other individual illicit drugs did not see significant change. Alcohol use also saw a dramatic decline, particularly among younger teens. Alcohol use and binge drinking among the grades surveyed is at the lowest it has been since the 1990s.
Note: For a treasure trove of great news articles which will inspire you to make a difference, click here.
---
The Kids Are More Than All Right
February 2, 2012, New York Times
http://well.blogs.nytimes.com/2012/02/02/the-kids-are-more-than-all-right/
Every few years, parents find new reasons to worry about their teenagers. And while there is no question that some kids continue to experiment with sex and substance abuse, the latest data point to something perhaps more surprising: the current generation is, well, a bit boring when it comes to bad behavior. While marijuana use has recently had an uptick, teenagers are smoking far less pot than their parents did at the same age. In 1980, about 60 percent of high-school seniors had tried marijuana and 9 percent smoked it daily. Among seniors today, according to the University of Michigan's Monitoring the Future survey, which has tracked teenage risk behaviors since 1975, 45.5 percent have tried the drug and 6.6 percent are smoking it frequently. Adolescent use of alcohol, tobacco and most illegal drugs is also far lower than it was 30 years ago. Today's teenagers are also far less likely to have sex or get pregnant compared with their parent's generation. In 1988, half of boys 15 to 17 had experienced sex; by 2010 that number fell to just 28 percent. The percentage of teenage girls having sex dropped to 27 percent from 37.2 percent, according to the latest data from the U.S. Centers for Disease Control and Prevention. What about TV shows like "Teen Mom" and "Gossip Girl" that suggest adolescence is dominated by sex and booze? "There is a lot more media hype around the kids who are raising hell," says Dr. John Santelli, president-elect for the Society for Adolescent Health and Medicine. "There are a lot of kids who are pretty responsible."
Note: For a treasure trove of great news articles which will inspire you to make a difference, click here.
---
One Man, One Computer, 10 Million Students: How Khan Academy Is Reinventing Education
November 2, 2012, Forbes Magazine
http://www.forbes.com/sites/michaelnoer/2012/11/02/one-man-one-computer...
The headquarters of what has rapidly become the largest school in the world, at 10 million students strong, is stuffed into a few large communal rooms in a decaying 1960s office building hard by the commuter rail tracks in Mountain View, Calif. The Khan Academy, which features 3,400 short instructional videos along with interactive quizzes and tools for teachers to chart student progress, is a nonprofit, boasting a mission of "a free world-class education for anyone anywhere." There will be no IPO; funding comes from philanthropists, not venture capitalists. The next half-century of education innovation is being shaped right now. Global spending on education is $3.9 trillion, or 5.6% of planetary GDP. America spends the most–about $1.3 trillion a year–yet the U.S. ranks 25th out of the 34 OECD countries in mathematics, 17th in science and 14th in reading. It's those latter statistics that motivate Khan. The site covers a staggering array of topics–from basic arithmetic and algebra to the electoral college and the French Revolution. The videos are quirky affairs where you never see the instructor (usually Salman Khan himself, who personally has created nearly 3,000 of them). Instead, students are confronted with a blank digital blackboard, which, over the course of a ten-minute lesson narrated in Khan's soothing baritone, is gradually filled up with neon-colored scrawls illustrating key concepts. Over the past two years Khan Academy videos have been viewed more than 200 million times. The site is used by 6 million unique students each month.
Note: For a treasure trove of great news articles which will inspire you to make a difference, click here.
---
Minnesota teen's YouTube song strikes emotional, viral chord
April 30, 2014, Minneapolis Star-Tribune
http://www.startribune.com/entertainment/music/257412031.html
An Austin teen is getting some big attention online for belting out an original song on YouTube. Molly Kate Kestner,18, posted a video on April 20 of herself singing "His Daughter." Since then, the song has garnered more than 1.3 million views (and climbing fast). Among those who have noticed: the Huffington Post and social media star George Takei shared the video on his Facebook page. Reached by phone ..., Mary Jane Kestner said her daughter was taking the sudden Internet fame in stride (but was exhausted from the attention and taking a nap). The Austin High School student is in the midst of graduating and also preparing to participate in the Distinguished Young Women of America scholarship program in a couple weeks (in Mobile, Alabama). She said her daughter hopes to record the song soon and release it on iTunes. Kestner said Molly hopes to one day be a motivational speaker, which is in line with the song's faith-centric vibe. "She's definitely more than just a pretty voice. The song is really showing something about her character," Mary Jane Kestner said. "She has a real interest in helping young girls discover their value."
Note: Don't miss this touching video about a father with a drinking problem who left his daughter and how it changed her life. For a treasure trove of great news articles which will inspire you to make a difference, click here.
---
A German company is printing food for the elderly
April 10, 2014, USA Today
http://www.usatoday.com/story/tech/2014/04/10/a-german-company-is-printing-food...
A German company, Biozoon, is working on a 3D-printed food extruder that creates food that literally melts in your mouth, allowing elderly patients with dysphagia – the inability to swallow – to eat without choking. Biozoon uses molecular gastronomy to create food that can be "printed" using a standard extruder-based printer. The food solidifies and is completely edible but when it's eaten it quickly dissolves in the mouth. Over 60% of older patients have problems swallowing. This could save lives by ensuring they don't aspirate food crumbs into their lungs. The product itself can be molded and extruded in different ways and you can add colorants and texturizers to make things look and taste almost like the real thing. The powder mixes [can be easily prepared] for new forms of nutrition. Starters, main courses, desserts and snacks can be made which meet individual requirements, are balanced and above all optically appealing. According to the website: "The powder mixtures ... enable universal implementation so that both family caregivers and professional cooks and nurses can easily make the new diets. Appetizers, main dishes, desserts and snacks can now [be] custom fit, balanced and also be made visually appealing." The product, called seneoPro, will be available for use in 3D printers this year. It is true "customized" food and it's a fascinating use of the technology.
Note: For a treasure trove of great news articles which will inspire you to make a difference, click here.
---
Norway has fallen in love with electric cars
January 29, 2014, The Guardian (One of the UK's leading newspapers)
http://www.theguardian.com/environment/2014/jan/29/norway-electric-cars-sale
For three months at the end of 2013, the luxury electric sports car the Tesla Model S and Nissan Leaf family electric car were the best-selling models among all cars sold in [Norway], beating popular and conventionally-fuelled cars including the VW Golf. The latest figures suggest that over 21,000 all-electric vehicles (EVs) are now registered in the country of 5 million people with sales running at over 1,200 a month, or over 10% of all sales. The Nordic rush for zero-emission vehicles, which have a range of just over 100 miles in the case of the Leaf, is less inspired by concern for the environment than for the chance of free commuting in the bus lane and generous incentives, says the industry. Battery-powered cars in the world's fourth richest country are not just exempt from high rates of purchase tax, and VAT, but pay no road and ferry tolls or parking fees, cost less to insure and can be charged up for free electricity from thousands of points. Local government will also subsidise the installation of charging points in homes. Research suggests the subsidies could be worth nearly £5,000 a year per car. "You can buy a Nissan leaf for 280,000 [Norwegian krone (Nok)] (£26,500) which compares with 300,000 (£29,400) for a VW Golf. Over 10,000 km, it costs about 1,800 Nok (£176) to run, but the same for a petrol car would be 8,000 Nok (£784). On top of that I save 35Nok (£3.20) a day on tolls but some people are saving far more," says Snorre Sletvold, president of the Norwegian electric vehicle association.
Note: For a treasure trove of great news articles which will inspire you to make a difference, click here.
---
Couple Brings Gift of Hearing to Impaired Across the Globe
January 21, 2014, ABC News
http://abcnews.go.com/blogs/health/2014/01/21/couple-brings-gift-of-hearing...
In the shadow of Angkor Wat, Cambodia, a place that houses some of the oldest temples on Earth, people, young and old and considered deaf, came by the hundreds looking for a miracle. Bill and Tani Austin of Eden Prairie, Minn., were there in November to prove that most weren't deaf at all. They say 95 percent of the world's so-called deaf are merely hearing impaired but can do nothing about it. For 10 months a year, the couple travel around the world to fit the hearing impaired with hearing aids. Last year, the Austins' Starkey Hearing Foundation fit 165,000 free hearing aids for people in India and the Bronx, from New Orleans to New Guinea. During the visit to Angkor Wat, Tani Austin fit Sarien, 12, with powerful hearing aids to see whether she could get her to respond. Her mother said she was completely deaf. With the hearing aids on, though, Sarien could hear sounds and tried desperately to make sounds for the first time in her life. After Bill Austin got rich running the hearing aid company Starkey – the industry's only US owned and operated one since 1967 – he made it his mission to spend the money by giving back. He started the foundation in 1984 with wife Tani. Starkey supplies the hearing aids. Their goal: help 1 million people to hear by 2020. So far, nearly 500,000 hearing aids have been distributed around the globe. "For me a day here is better than any day on any beach anywhere in the world. It's better than any fine meal in Paris. I would stay here and not eat at all and work for these kids and go home tired and say I had a good day," Bill Austin said.
Note: For a treasure trove of great news articles which will inspire you to make a difference, click here.
---
Note: For summaries of the latest news articles covering deep politics and censored news, click here. For summaries of the most important news articles ever along these lines, click here.
Don't miss our treasure trove of inspiring resources
Kindly support this work of love: Donate here
Explore the mind and heart expanding websites managed by the nonprofit PEERS network:
Subscribe to the PEERS email list of inspiration and education (one email per week). Or subscribe to the list of news and research on deep politics (one email every few days).