Science of Near-Death Experiences, Solar Energy Surging, Good News on Israel and Palestine
Inspiring News Articles
September 19, 2014
Hi awesome friends,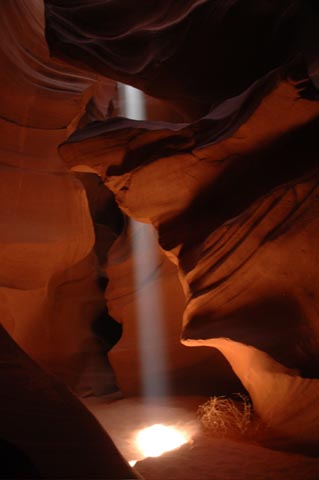 Below are key excerpts of inspiring news articles with great information on inspiring developments in the science of near-death experiences, exciting developments in the spread of solar energy, good news on groups of Israelis and Palestinians working together for peace, and more.
Each inspiring excerpt is taken verbatim from the media website listed at the link provided. If any link fails, click here. The key sentences are highlighted in case you just want to skim. Please spread the inspiration and have a great one!
With sacred love and warm wishes,
Fred Burks for the PEERS websites
Special note: For those following the ALS ice bucket challenge, contrary to what most medical experts say, ALS can be reversed. Watch an inspiring video of expert Paul Stamets describe how his mother's uncurable cancer was cured using mushrooms. Read an inspiring summary of the book "The Artists' Way." Watch an inspiring video which puts life on Earth in perspective. Watch the latest fun video from dancing Matt.
Quote of the Week: "Bless those who challenge us to grow, to stretch, to move beyond the knowable, to come back home to our elemental and essential nature. Bless those who challenge us for they remind us of doors we have closed and doors we have yet to open." ~~ Navajo saying
---
Tales of the Dead Come Back: How Modern Medicine Is Reinventing Death
September 3, 2014, National Geographic
http://news.nationalgeographic.com/news/2014/09/140903-near-death-experiences...
They can fly through walls or circle the planets, turn into pure light or meet long-dead relatives. Many have blissful experiences of universal love. Most do not want to return to the living. When they do, they're often endowed with special powers: They can predict the future or intuit people's thoughts. These are the testimonies of people who have had near death experiences (NDEs) and returned from the other side to tell the tale. Journalist Judy Bachrach decided to listen to their stories. [National Geographic:] Your book, Glimpsing Heaven: The Stories and Science of Life After Death, [describes] one scientist [who] suggests that NDEs may simply result from the brain shutting down, ... that, for instance, the brilliant light often perceived at the end of a tunnel is caused by loss of blood or hypoxia, lack of oxygen. How do you counter these arguments? [Bachrach:] The problem with the lack of oxygen explanation is that when there is a lack of oxygen, our recollections are fuzzy and sometimes non-existent. The less oxygen you have, the less you remember. But the people who have died, and recall their death travels, describe things in a very clear, concise, and structured way. Lack of oxygen would mean you barely remember anything. [NG:] You suggest there is a difference between brain function and consciousness. Can you talk about that idea? [Bachrach:] The brain is possibly ... not the only area of consciousness. That even when the brain is shut down, on certain occasions consciousness endures. One of the doctors I interviewed, a cardiologist in Holland, believes that consciousness may go on forever. So the postulate among some scientists is that the brain is not the only locus of thought.
Note: Watch a profound BBC documentary on near-death experiences. For more on this, see concise summaries of deeply revealing NDE news articles from reliable major media sources. Explore a treasure trove of concise summaries of incredibly inspiring news articles which will inspire you to make a difference.
---
Why is solar booming?
August 1, 2014, Time Magazine
http://time.com/3204258/wall-street-goes-green
The clean-power revolution is for real. Wind and solar have gotten much cheaper, less novel and more predictable. Green electricity is no longer avant-garde; it has produced more than half of new U.S. generating capacity this year. Wind has tripled since 2008, while solar is up 1,200%. This is terrific news–for homeowners who reduce their electric bills by going solar, ratepayers whose utilities save them money by buying wind power, and the planet. But there's a deeper message. People assume the future of clean energy depends on gee-whiz technological innovations: better solar panels and wind turbines, cheaper batteries and biofuels. And we will need those advances in the long term to cut carbon emissions 80% by 2050. But the biggest advances in the near term are likely to be boring financial innovations. The innovation that launched the sunshine revolution was the solar lease, which has helped homeowners and businesses install rooftop systems without having to plunk down tens of thousands of dollars up front. Now they can sign 20-year contracts with no money down to lease panels from installers like SolarCity or Sunrun, then make payments out of the savings on their electric bills. Now we're moving into the next phase of the renewable revolution. Those 20-year leases look a lot like mortgages, auto loans or other financial instruments that Wall Street routinely packages into securities. And Wall Street has begun to package solar contracts into securities. The market for commercial solar securities has grown from less than $1 billion to $15 billion since 2008.
Note: You can find the text for this article at http://investorshub.advfn.com/.... For more on this, see concise summaries of deeply revealing new energy developments news articles from reliable major media sources. Explore a treasure trove of concise summaries of incredibly inspiring news articles which will inspire you to make a difference.
---
Researchers Develop Transparent Solar Concentrator That Could Cover Windows, Electronics
August 24, 2014, Huffington Post
http://www.huffingtonpost.com/2014/08/24/transparent-solar-concentrator...
Scientists at Michigan State University announced this week the creation of a "transparent luminescent solar concentrator" that could turn windows and even cellphone screens into solar-power generators. The material works by absorbing light in the invisible spectrum (ultraviolet and near infrared) and then re-emitting it in the infrared. The infrared light is then channeled to the edge of the clear surface, where thin strips of photovoltaic cells generate the power. Because we cannot see infrared or ultraviolet light, the material remains transparent even while concentrating sunlight. Previous luminescent solar concentrators have been developed, but they emitted light in the visible spectrum, creating a stained-glass effect. "No one wants to sit behind colored glass," Richard Lunt, who leads the lab researching this new technology, said. The new technology is promising, but needs to be made more efficient. Researchers say that the solar conversion efficiency is around one percent. Ideally, this could be increased to more than five percent. Luminescent solar concentrators are less efficient than traditional photovoltaics, which absorb a larger range of wavelengths, but they could allow energy harvesting on surfaces that would otherwise never be used to generate power. The transparent technology could be used in a variety of applications, Lunt said, and its affordability means it has the potential for eventual commercial or industrial use. "Ultimately we want to make solar harvesting surfaces that you do not even know are there," he said. The researchers' findings were published in the journal Advanced Optical Materials in July.
Note: Why isn't the major media reporting this exciting development? For more on this, see concise summaries of deeply revealing new energy inventions news articles from reliable major media sources. Explore a treasure trove of concise summaries of incredibly inspiring news articles which will inspire you to make a difference.
---
Focus on the good news in the Palestinian-Israeli standoff
September 18, 2011, CNN
http://www.cnn.com/2011/09/18/opinion/bacha-ted-talk
At Just Vision, our mission is to create and distribute media, including documentary films, that tell the stories of Israelis and Palestinians working nonviolently to resolve the conflict and end the occupation. We also provide in-depth introductions to these visionaries by publishing new interviews with them on our website every few days. By providing these resources to millions worldwide, we ensure that those who promote nonviolence have an effective platform through which they can share their accomplishments and ideas with their own societies and others around the globe. Our ... documentary film, "Budrus," tells the story of a Palestinian community organizer who successfully unites Palestinians of all political factions together with Israeli supporters in an unarmed movement to save his village from destruction by Israel's Separation Barrier. The film shows how, for 10 months, the residents of Budrus and their supporters engaged in unarmed protest, and how they ultimately triumphed by convincing the Israeli army to shift the course of the barrier and [save] their village. Since its release, "Budrus" has been seen by hundreds of thousands around the world. Where we choose to direct our attention matters. And in the case of the Israeli-Palestinian conflict, this decision can save numerous Israeli and Palestinian lives and help finally bring an end to the bloodshed. Rather than endlessly waiting for new leaders to emerge or conditions to change, it's time we realized that the solutions to the conflict are being played out every day right in front of us. It's up to us to notice.
Note: Why does the media give so little attention to successful nonviolent movements? Watch the video at the link above for ideas. Read another inspiring article on this movement and another here. Explore a treasure trove of concise summaries of incredibly inspiring news articles which will inspire you to make a difference.
---
How a German soldier-artist saved Dutch Jews from the Nazis
September 5, 2014, Sacramento Bee/McClatchy News
http://www.sacbee.com/2014/09/05/6682262/how-a-german-soldier-artist-saved...
This is the story of how a beloved German children's book illustrator, while serving in the army of Nazi Germany, saved the lives of hundreds of Jews from Adolf Hitler's death machine. It's ... a story that the artist, [Werner Klemke,] who died 20 years ago, never told. The story surfaced only when Dutch documentary filmmaker Annet Betsalel asked whether she could poke around in the long-shuttered archives of the Jewish community of Bussum, the Netherlands. What she found was the story of a network set up by a Jewish businessman, Sam van Perlstein, who knew in 1942 that Jews were living on borrowed time under Nazi occupation and that if they were going to survive they were going to need some help. Betsalel is turning [the story] into a documentary titled "Rendezvous at Erasmus." To survive the Nazis, van Perlstein needed documents proving he was half Aryan, and he asked [a young German soldier named Johannes Gerhardt, his friend] for help. Gerhardt was a photographer and knew he could help with part of the project, but he'd need another friend to produce the documents themselves. He turned to another another German soldier, Klemke, who ... hated Nazis, and was an artist. The documents they created were perfect, and fooled everyone who needed to be fooled. They allowed van Perlstein to reclaim his import business and money that had been frozen. That money went to fund resistance to the Nazis, and a hideaway network. Over the next few years, [Klemke] produced documents that helped some people escape from the country, and allowed others to survive while they remained in hiding.
Note: Explore a treasure trove of concise summaries of incredibly inspiring news articles which will inspire you to make a difference.
---
Street Sheet hits 25th anniversary with celebration at SOMArts
September 10, 2014, San Francisco Chronicle (SF's leading newspaper)
http://www.sfgate.com/bayarea/article/Street-Sheet-hits-25th-anniversary...
Take a stroll through just about any commercial district in San Francisco, and you're likely to see a revolutionary sight that spread from the city around the world - homeless people hawking copies of a newspaper that is all about poverty. The newspaper is the Street Sheet, and when it started there was nothing like it. Now, the buck-a-copy publication is marking a major milestone: the 25th anniversary of its first issue. It's grown to become an eight-page broadsheet on newsprint, filled with artwork, journalism, poetry and opinion pieces produced by homeless people themselves. There are 125 homeless vendors who sell a combined 17,000 copies twice a month, and they keep all the proceeds in hopes of earning a small living without panhandling. Many of the pieces are produced by homeless people. The Street Sheet is billed by its publisher, the Coalition on Homelessness, as the longest continuously produced newspaper covering homeless issues in the world, although New York City's Street News came out around the same time. Together, they set the stage for similar papers in more than 30 countries, including Britain's the Big Issue, Spare Change News in Boston and Seattle's Real Change News. The Coalition on Homelessness was founded in 1987 to fight for the rights of homeless people and to advocate for more housing.
Note: Read a rich sample of this publication discussing the courageous work of peaceworker David Hartsough. Explore a treasure trove of concise summaries of incredibly inspiring news articles which will inspire you to make a difference.
---
Charity 'Store' For The Homeless Gives Customers So Much More Than Just Clothes
January 15, 2014, Huffington Post
http://www.huffingtonpost.com/2014/01/15/charity-store-homeless...
The Street Store isn't really a store, if a store requires money being exchanged -- or an actual building with walls. The Street Store, ... in Cape Town, is a charity pop-up "shop" consisting simply of cardboard posters, each hung with clothing items and accessories. Everything is free for the taking for the neighborhood's homeless. The clothing ... is all donated, and everything is up for grabs. There are assistants on site to help "customers" select items as they browse, and anything they choose to take will be wrapped up for them before they go. It's a true retail experience, with all the variety, leisure, freedom and dignity we love about shopping. And it's not only Cape Town's homeless population that can benefit. The beauty of The Street Store's concept is that it can be replicated anywhere. All you need to do is print out The Street Store artwork from the website to make your own posters, add your own logo and find a public space (along with proper approvals from local government). "We realized that homelessness and poverty isn't a uniquely Capetonian problem. It isn't even just a South African problem," [Kayli Levitan, one of the The Street Store organizers,] said. "It's world-wide." And now we all just have one more way -- one very easy way -- to help.
Note: Watch a great two-minute video on this inspiring movement. Explore a treasure trove of concise summaries of incredibly inspiring news articles which will inspire you to make a difference.
---
Prescription painkiller deaths fall in medical marijuana states
August 25, 2014, Chicago Tribune/Reuters
http://www.chicagotribune.com/sns-rt-us-medical-marijuana-deaths...
Researchers aren't sure why, but in the 23 U.S. states where medical marijuana has been legalized, deaths from opioid overdoses have decreased by almost 25 percent, according to a new analysis. "Most of the discussion on medical marijuana has been about its effect on individuals in terms of reducing pain or other symptoms," said lead author Dr. Marcus Bachhuber. "The unique contribution of our study is the finding that medical marijuana laws and policies may have a broader impact on public health." California, Oregon and Washington first legalized medical marijuana before 1999, with 10 more following suit between then and 2010, the time period of the analysis. Another 10 states and Washington, D.C. adopted similar laws since 2010. For the study, Bachhuber, of the Philadelphia Veterans Affairs Medical Center and the University of Pennsylvania, and his colleagues used state-level death certificate data for all 50 states between 1999 and 2010. In states with a medical marijuana law, overdose deaths from opioids like morphine, oxycodone and heroin decreased by an average of 20 percent after one year, 25 percent by two years and up to 33 percent by years five and six compared to what would have been expected, according to results in JAMA Internal Medicine. Meanwhile, opioid overdose deaths across the country increased dramatically, from 4,030 in 1999 to 16,651 in 2010, according to the Centers for Disease Control and Prevention (CDC). Three of every four of those deaths involved prescription pain medications.
Note: For more on this, see concise summaries of deeply revealing mind-altering drug news articles from reliable major media sources.
---
Scientists Say the Ozone Layer Is Recovering
September 10, 2014, ABC News/Associated Press
http://abcnews.go.com/Technology/wireStory/scientists-ozone-layer-recovering...
Earth's protective ozone layer is beginning to recover, largely because of the phase-out since the 1980s of certain chemicals used in refrigerants and aerosol cans, a U.N. scientific panel reported [on September 10] in a rare piece of good news about the health of the planet. For the first time in 35 years, scientists were able to confirm a statistically significant and sustained increase in stratospheric ozone, which shields the planet from solar radiation that causes skin cancer, crop damage and other problems. From 2000 to 2013, ozone levels climbed 4 percent in the key mid-northern latitudes at about 30 miles up, said NASA scientist Paul A. Newman. He co-chaired the every-four-years ozone assessment by 300 scientists, released at the United Nations. "It's a victory for diplomacy and for science and for the fact that we were able to work together," said chemist Mario Molina. In 1974, Molina and F. Sherwood Rowland wrote a scientific study forecasting the ozone depletion problem. They won the 1995 Nobel Prize in chemistry for their work. The ozone layer had been thinning since the late 1970s. Man-made chlorofluorocarbons, called CFCs, released chlorine and bromine, which destroyed ozone molecules high in the air. After scientists raised the alarm, countries around the world agreed to a treaty in 1987 that phased out CFCs.
Note: For more on this, see concise summaries of deeply revealing global warming news articles from reliable major media sources.
---
Tech companies' leftover food benefiting S.F. needy
August 21, 2014, San Francisco Chronicle (SF's leading newspaper)
http://www.sfgate.com/food/insidescoop/article/Tech-companies-leftover-food...
Catching a glimpse of the Food Runners bicycle courier pulling a trailer fully loaded with trays of food might become something of a downtown San Francisco rite of passage. Food Runners, established by Mary Risley in 1987, takes food that would otherwise be thrown away and delivers it to needy people at Community Awareness & Treatment Services, A Woman's Place, Cityteam Ministries and Door Clinic, among many others. With the amount of donated food now coming in, Risley hopes to expand deliveries to after-school programs as well. A year ago, Risley estimates that Food Runners was picking up 10 tons of food a week; today, that number is up 50 percent, to 15 tons. There are about 100 new donors, and nearly all of them are tech companies - familiar names like Twitter, Zynga, LinkedIn, Uber, Google, Adobe and Airbnb, just to name a few, plus caterers like Cater2Me and ZeroCater that service small startups. "Millennials have found us," says Risley. "Anything you say about the Millennials being out of it is not true. Well, maybe they are out of it, but not when it comes to generosity." ZeroCater, which caters to eBay and FourSquare, among others, estimates that a company usually orders about one pound of food per person. Since the head count varies from day to day and extra food is always ordered, a good amount is left over. That is where Food Runners comes in. The company - be it caterer or restaurant - calls Food Runners. The food gets picked up and delivered the same day. Food Runners' No. 1 message to the public should be clear, says Risley: Don't throw food away.
Note: Explore a treasure trove of concise summaries of incredibly inspiring news articles which will inspire you to make a difference.
---
Radical kindness: the banker who gave it all away
April 10, 2009, The Age (One of Australia's leading newspapers)
http://www.theage.com.au/national/radical-kindness-the-banker-who-gave-it-all-away...
Philip Wollen, at first glance, does not look like a radical. Wollen is a former merchant banker. He was a vice-president of Citibank when he was 34, and a general manager at Citicorp. Australian Business Magazine named him one of the top 40 headhunted executives in Australia. But about 1990 – he is not exactly sure of the year – Wollen decided to give away 90 per cent of his capital, a process he describes as "reverse tithing". Since then Wollen has donated millions to improving the environment and helping the powerless – children, animals and the terminally ill – around the world. He sponsors the anti-whaling vessel the Sea Shepherd and the South Australian Children's Ballet Company, and has built schools, orphanages, lion parks and sanctuaries. His Winsome Constance Kindness Trust supports more than 400 projects in 40 countries. Wollen says his aim is to die broke, to give away all he owns with "warm hands", and that he is on track to do so. Mostly he does his work away from the public gaze. The trust's website says "we don't want your money", and its mission statement is ambitious: "to promote kindness towards all other living beings and enshrine it as a recognisable trait in the Australian character and consciousness." [Wollen] agrees with philosopher Peter Singer that animal rights pose "the greatest moral issue facing humanity since the abolition of slavery".
Note: Explore a treasure trove of concise summaries of incredibly inspiring news articles which will inspire you to make a difference.
---
James Doty's Helper's High
August 22, 2014, Daily Good/Nautilus
http://www.dailygood.org/story/838/james-doty-s-helper-s-high-bonnie-tsui
James Doty is not a subject under study at the altruism research center that he founded at Stanford in 2008, but he could be. In 2000, after building a fortune as a neurosurgeon and biotech entrepreneur in Silicon Valley, he lost it all in the dotcom crash. His final asset was stock in a medical-device company he'd once run called Accuray. But it was stock he'd committed to a trust that would benefit the universities he'd attended and programs for AIDS, family, and global health. Doty was $3 million in the hole. Everyone told him to keep the stock for himself. He gave it away–all $30 million of it. In 2007, Accuray went public at a valuation of $1.3 billion. That generated hundreds of millions for Doty's donees and zero for him. "I have no regrets," he said. Doty [formed]–with a seed donation of $150,000 from the Dalai Lama, whom Doty had met in a chance encounter–the Center for Compassion and Altruism Research and Education, or CCARE, part of Stanford's School of Medicine. Many of its core findings mirror Doty's own life. Emiliana Simon-Thomas, a neuroscientist, the science director of the Greater Good Science Center at the University of California, Berkeley, and former associate director of CCARE, sees Doty as a remarkable embodiment of what researchers are learning about altruism. "He rose to absurd riches and found that having every possible need met isn't better," she said. "That kind of question motivates him. He's gone to the extremes of the pendulum, and he's trying to find the place in between that will bring him the most rich and authentic sense of purpose."
Note: Explore a treasure trove of concise summaries of incredibly inspiring news articles which will inspire you to make a difference.
---
Tennessee promises free college to all high school grads
May 13, 2014, CBS News
http://www.cbsnews.com/news/tennessee-promises-free-college...
Tennessee Gov. Bill Haslam signed a law [on May 13] promising free community college tuition to every high school graduate in the state. "Most of our students live below the poverty line," he says. "Many of them don't have parents directly involved in their lives, many of them live with guardians, many of them live in state foster homes and some are homeless." The Tennessee Promise would use $34 million a year from lottery funds to cover tuition for a two-year degree at a community college. Nazje Mansfield ... plans to enroll and become a teacher. Her mother works the night shift at Walmart. "I thought I was just going to have to take out a million loans and be paying them till I'm dead," Nazje says. Thirty cities have similar programs, but Tennessee is unique because its offer has fewer restrictions. A third of Tennesseans have a college degree, and Gov. Haslam wants to raise that to 55 percent. Asked whether he thinks some may call the initiative an entitlement program, Haslam says, "We have a lot of entitlement programs in this country, and we've seen how much they cost us on the back end when people don't have the education they need. I say let's make this investment on the front end. I think it'll be better for the individual and better for our state in the long term." Workers with a two-year degree earn about $57,000, while those with only a high school diploma make $35,000. The Tennessee Promise goes into effect next year.
Note: Many European countries and Brazil, Argentina, and Turkey all offer free higher education. We spend trillions on defense. What would happen if we made higher education free everywhere? Explore a treasure trove of concise summaries of incredibly inspiring news articles which will inspire you to make a difference.
---
'The Singing Doctor' Croons to Newborns in the Delivery Room
July 22, 2014, ABC News
http://abcnews.go.com/US/singing-doctor-croons-newborns-delivery-room...
When newborn babies come into the world at Magee-Womens Hospital in Pittsburgh, the first thing they hear is a song. The soothing melodies come not from a CD, an iPod or even their own parents, but from the very doctor who delivered them. "I've delivered about 8,000 babies and I must have sung ... to six or [seven thousand] of them," Dr. Carey Andrew-Jaja told ABC News. Dr. Andrew-Jaja began the practice of singing to the tiny humans he just delivered while he was a young resident and learning from a physician who did the same. "He was about to retire. He asked me to continue the tradition," he said. "And I've done it ever since." Dr. Andrew-Jaja's repertoire of songs includes everything from the expected "Happy Birthday" to the more unexpected like "What a Wonderful World." "Sometimes the pregnancy has been difficult, the delivery has been complex and yet most of the time out comes this beautiful baby and it's a moment when you forget that fear," he [said]. Dr. Andrew-Jaja's talent put him in the spotlight last year when his employer, the University of Pittsburgh Medical Center, posted a video on his singing tradition to YouTube. "When I'm singing to those babies I think that I'm singing to a future important person," Dr. Andrew-Jaja says in the video. "That's the credit I give to all of them. So, to me, it's a wonderful thing in my hand, the miracle of life," he said. "You forget about all the crisis going on everywhere, for a moment, when you see that miracle of life in front of you."
Note: Watch the beautiful video of this amazing doctor. Explore a treasure trove of concise summaries of incredibly inspiring news articles which will inspire you to make a difference.
---
Note: For summaries of the latest news articles covering deep politics and censored news, click here. For summaries of the most important news articles ever along these lines, click here.
Don't miss our treasure trove of inspiring resources
Kindly support this work of love: Donate here
Explore the mind and heart expanding websites managed by the nonprofit PEERS network:
Subscribe to the PEERS email list of inspiration and education (one email per week). Or subscribe to the list of news and research on deep politics (one email every few days).