Open Source Revolution, Urban Gardeners Thriving, Rescue Dog's Amazing Love for All
Inspiring News Articles
July 4, 2014
Hi awesome friends,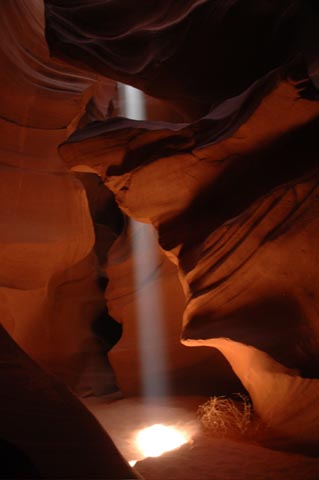 Below are key excerpts of inspiring news articles with great information on how the open source revolution is transforming our world, the prospering urban gardening movement, a rescue dog's amazing love and nurturing for all animals, and more.
Each inspiring excerpt is taken verbatim from the media website listed at the link provided. If any link fails, click here. The key sentences are highlighted in case you just want to skim. Please spread the inspiration and have a great one!
With sacred love and warm wishes,
Fred Burks for the PEERS websites
Special note: Watch a powerful, provocative 20-minute video about heaven, hell, and forgiveness. Explore the inspiring website http://www.worldbeyondwar.org, which is coordinating a global effort to end all war, and sign the pledge there. Read a profound essay on how mental illness in Western cultures is seen as a special gift of healing in other cultures. And don't miss the excellent, most popular TED Talk ever (27 million views) on how current practices used in schools deaden the creativity of our children. Then watch a great TED Talk on the surprising results of motivation studies. These last two came from a list of the 20 most popular TED Talks. And finally, enjoy a fascinating documentary on the history and meaning of fractals narrated by Arthur C. Clarke.
Quote of the Week: "One of the attributes of love, like art, is to bring harmony and order out of chaos, to introduce meaning and affect where before there was none, to give rhythmic variations, highs and lows to a landscape that was previously flat." ~~ Molly Haskell
---
The open source revolution is coming and it will conquer the 1% - ex CIA spy
June 19, 2014, The Guardian (One of the UK's leading newspapers)
http://www.theguardian.com/environment/earth-insight/2014/jun/19/open-source-revolution...
Robert David Steele, former Marine, CIA case officer, and US co-founder of the US Marine Corps intelligence activity, is a man on a mission. But it's a mission that frightens the US intelligence establishment to its core. Last month, Steele presented a startling paper at the Libtech conference in New York, sponsored by the Internet Society and Reclaim. Drawing on principles set out in his latest book, The Open-Source Everything Manifesto: Transparency, Truth and Trust, he told the audience that all the major preconditions for revolution ... were now present in the United States and Britain. His interdisciplinary 'whole systems' approach dramatically connects up the increasing corruption, inefficiency and unaccountability of the intelligence system and its political and financial masters with escalating inequalities and environmental crises. But he also offers a comprehensive vision of hope that activist networks like Reclaim are implementing today. Today's capitalism, he argues, is inherently predatory and destructive: "Over the course of the last centuries, the commons was fenced, and everything from agriculture to water was commoditised without regard to the true cost in non-renewable resources. Human beings, who had spent centuries evolving away from slavery, were re-commoditised by the Industrial Era." Open source everything, in this context, offers us the chance to build on what we've learned through industrialisation, to learn from our mistakes, and catalyse the re-opening of the commons, in the process breaking the grip of defunct power structures and enabling the possibility of prosperity for all.
Note: Explore a treasure trove of concise summaries of incredibly inspiring news articles which will inspire you to make a difference.
---
Tenacious gardeners put down roots in 'America's most desperate town'
June 25, 2014, Christian Science Monitor
http://www.csmonitor.com/World/Making-a-difference/Change-Agent/2014/0625/Tenacious...
Pedro Rodriguez's [chicken] coop occupies one corner of a vacant-lot-turned-garden in Camden, New Jersey. It's an oasis of abundance and order in a city of abandoned buildings, street trash, and drug deals that few attempt to hide. Rodriguez, 50, grew up down the street. Near the chickens, he has planted neat raised beds of corn, tomatoes, cabbage, kale, asparagus, eggplant, onion, 20 varieties of hot peppers, and broccoli. Fruit trees (cherry, apple, peach, and pear) line the perimeter of the lot, as well as two beehives. He's considering getting a goat. In September of 2013, the last centrally located grocery store [in Camden] closed its doors. The city needs fresh food, and residents are doing what it takes to grow it. The success of community gardens is thanks in large part to the Camden City Garden Club, which has been supporting the city's gardens with organizing power, education, materials, and food distribution since 1985. The club's founder and executive director, Mike Devlin, [built] an organization whose programs now include the Camden Children's Garden on the waterfront; Camden Grows, a program that trains new gardeners; a Food Security Council, which was soon adopted by the city; the Fresh Mobile Market, a truck that sells fresh produce in the neighborhoods and provides a place for residents to barter their surplus vegetables; a youth employment and training program that has lasted nearly two decades; and Grow Labs, a school program to teach kids about healthy food–in addition to supporting the growing network of community gardens.
Note: Explore a treasure trove of concise summaries of incredibly inspiring news articles which will inspire you to make a difference.
---
This CEO is out for blood
June 12, 2014, Fortune
http://fortune.com/2014/06/12/theranos-blood-holmes/
Elizabeth Holmes founded her revolutionary blood diagnostics company, Theranos, when she was 19. It's now worth more than $9 billion, and poised to change health care. In the fall of 2003, Elizabeth Holmes, a 19-year-old sophomore at Stanford, plopped herself down in the office of her chemical engineering professor, Channing Robertson, and said, "Let's start a company." As a freshman, Holmes had taken Robertson's seminar on advanced drug-delivery devices–things like patches, pills, and even a contact-lens-like film that secreted glaucoma medication–but now she had invented one the likes of which Robertson had never conceived. It was a wearable patch that, in addition to administering a drug, would monitor variables in the patient's blood to see if the therapy was having the desired effect, and adjust the dosage accordingly. With Robertson's blessing, Holmes started her company and, a semester later, dropped out to pursue it full-time. Now she's 30, and her private, Palo Alto-based corporation, called Theranos–the name is an amalgam of the words "therapy" and "diagnosis"–has 500 employees. Theranos today is a potentially highly disruptive upstart in America's $73 billion diagnostic-lab industry. It currently offers more than 200–and is ramping up to offer more than 1,000–of the most commonly ordered blood diagnostic tests, all without the need for a syringe. Theranos's tests can be performed on just a few drops of blood, or about 1/100th to 1/1,000th of the amount that would ordinarily be required–an extraordinary potential boon to frequently tested hospital patients or cancer victims, the elderly, infants, [and] children.
Note: Explore a treasure trove of concise summaries of incredibly inspiring news articles which will inspire you to make a difference.
---
Meet Jasmine, the dog who has become a surrogate mother for the 50th time
December 31, 2008, Daily Mail (One of the UK's largest-circulation newspapers)
http://www.dailymail.co.uk/news/article-1103645/Meet-Jasmine-rescue-dog...
When Jasmine the abandoned greyhound arrived at a wildlife sanctuary shivering and desperate for food, she needed all the love in the world to nurse her back to full health. Now it appears the kindness and patience shown to her has rubbed off – for the ... dog has become a surrogate mother for the 50th time. Seven-year-old Jasmine is currently caring for tiny Bramble, an 11-week-old roe deer fawn found semi-conscious in a nearby field. She cuddles up to her to keep her warm, showers her with affection and makes sure nothing is matted in her fur. She has had plenty of practice, having cared for five fox cubs, four badger cubs, 15 chicks, eight guinea pigs, two stray puppies and even 15 rabbits. Jasmine was brought to the Nuneaton and Warwickshire Wildlife Sanctuary by the police in 2003, having been found dumped in a garden shed. She was cold, filthy and malnourished. It took a few weeks for her to fully trust staff at the centre but with tender loving care she was nursed back to full fitness. Five years on, Jasmine is now the one looking after stray waifs. Geoff Grewcock, who runs the sanctuary, said: "She simply dotes on the animals as if they were her own, it's incredible to see. She takes all the stress out of them and it helps them to not only feel close to her but to settle into their new surroundings. As soon as an animal is brought in, she walks over takes a sniff or two and then licks and cuddles them. It is quite amazing."
Note: Explore a treasure trove of concise summaries of incredibly inspiring news articles which will inspire you to make a difference.
---
Jenny McCarthy: My son's recovery from autism
April 2, 2008, CNN
http://www.cnn.com/2008/US/04/02/mccarthy.autsimtreatment/
We've met some of the most amazing moms and dads who are forging their own path to prevention and recovery. When our son, Evan, was diagnosed with autism we were lucky enough to benefit from their knowledge and experience. Evan has been healed to a great extent by many breakthroughs that, while perhaps not scientifically proven, have definitely helped Evan and many other children who are recovering from autism. We believe what helped Evan recover was starting a gluten-free, casein-free diet, vitamin supplementation, detox of metals, and anti-fungals for yeast overgrowth that plagued his intestines. Once Evan's neurological function was recovered through these medical treatments, speech therapy and applied behavior analysis helped him quickly learn the skills he could not learn while he was frozen in autism. After we implemented these therapies for one year, the state re-evaluated Evan for further services. They spent five minutes with Evan and said, "What happened? We've never seen a recovery like this." Evan is now 5 years old and what might surprise a lot of you is that we've never been contacted by a single member of the CDC, the American Academy of Pediatrics, or any other health authority to evaluate and understand how Evan recovered from autism. When Evan meets doctors and neurologists, to this day they tell us he was misdiagnosed -- that he never had autism to begin with. It's as if they are wired to believe that children can't recover from autism.
Note: This article is written by Jenny McCarthy and Jim Carrey, actors and parents actively involved in autism-related causes. McCarthy is the author of the book Louder Than Words: A Mother's Journey in Healing Autism. Don't miss a great three-minute video of McCarthy on CNN talking about her experience with vaccines and autism. Explore a treasure trove of concise summaries of incredibly inspiring news articles which will inspire you to make a difference.
---
Taking autistic kids out to a ball game
June 19, 2014, CNN
http://www.cnn.com/2014/06/19/living/cnnheroes-ross/index.html
For many families, a night at the ballpark is a treat. But it can be a nightmare for those with autistic children. Autism causes a greater sensitivity to environmental stimulation. So the lights, music and roar of the crowd can trigger a severe meltdown that is difficult to anticipate and control. "They're frustrated and they're scared and they're just overwhelmed," said Debra Forman, whose 8-year-old son, Adam, has autism. "You have to ask yourself if it's worth it." Dr. Wendy Ross was heartbroken to hear stories like this from families. The developmental pediatrician also knew that isolation didn't serve her patients well in the long run. "If kids are not in the community, building their skills from very young ages, then there's no reason to expect them to be independent one day," Ross said. "It's a social disability. It needs to be addressed in a social setting." So in 2007, Ross set out to do just that. Today, her nonprofit, Autism Inclusion Resources, helps families affected by autism navigate challenging social situations, such as airport travel, sporting events and museum visits. Ross partnered with the Philadelphia Phillies in 2012 to develop an innovative program. She armed all the Phillies game day employees -- approximately 3,000 people -- with knowledge about autism and how to interact with individuals who have the disorder. Now, everyone from the ticket takers to the hot dog vendors ... help create an atmosphere where families feel supported. Each family is ... provided a clinician at the game who gives additional support if problems arise. For Forman, having the professional assistance was a huge relief.
Note: Explore a treasure trove of concise summaries of incredibly inspiring news articles which will inspire you to make a difference.
---
Elon Musk Takes on Carbon With Solar, Battery Bets
June 17, 2014, ABC News/Associated Press
http://abcnews.go.com/Business/wireStory/elon-musk-takes-carbon...
The energy world is not keeping up with Elon Musk, so he's trying to take matters into his own hands. Musk, chairman of the solar installer SolarCity, announced [on June 17] that the company would acquire a solar panel maker and build factories "an order of magnitude" bigger than the plants that currently churn out panels. Musk is also a founder and the CEO of the electric vehicle maker Tesla Motors, which is planning what it calls a "gigafactory" to supply batteries for its cars. In both cases, Musk's goal is to make sure that the components critical to his vision of the future – electric cars and solar energy – are available and cheap enough to beat fossil fuels. Musk's future customer could ignore traditional energy companies completely. They'd have SolarCity panels on their roof that would generate enough power [to] charge up a Tesla [car] in the garage. A Tesla battery could then power the home at night with stored solar power. Musk has made a career of thinking far into the future. He is also the CEO of SpaceX, the rocket company with an ultimate goal of enabling people to live on other planets. SolarCity says it won't try to turn out more of the garden-variety panels now clogging the market. Instead, it wants to make panels that are more efficient, and make them at a low cost in huge factories in order to reduce the overall cost of solar electricity. Just as he drew customers to electric vehicles by making sleek, fast sports cars, Musk wants to attract homeowners to solar with pretty panels. "We want to have a cool-looking aesthetically pleasing solar system on your roof," he said.
Note: For more on this, see concise summaries of deeply revealing new energy development news articles from reliable major media sources. Explore a treasure trove of concise summaries of incredibly inspiring news articles which will inspire you to make a difference.
---
Silicon Valley embraces open source as a moneymaker
June 14, 2014, San Francisco Chronicle (SF's leading newspaper)
http://www.sfgate.com/news/article/Silicon-Valley-embraces-open-source...
Open source is going commercial. Once an esoteric philosophy that called for people around the world to collectively create and give away software, Silicon Valley is increasingly embracing the open source ethos as a way to make money. To expand the small market for electric cars, Tesla Motors CEO Elon Musk this week said he would share the company's technology with competitors. He follows industry leaders like Google, which has long allowed outside companies to customize its mobile operating system at no charge. Even Facebook is extolling the virtues of open source, which enables outside programmers to spot security flaws and helps preserve a spirit of innovation. As defined by the Open Source Initiative, the phrase ... means people not only can access and modify software code but redistribute it for free. The valley is starting to sense that enforcing patents doesn't always make sense. "Patents are so incompatible with the open source software philosophy," said Daniel Nazer, a staff attorney with the Electronic Frontier Foundation. That's Musk's mantra. The Tesla CEO didn't decide to give away his company's technology because he is a nice guy. Instead, Musk realized that electric cars won't gain mass acceptance if he is the only one making them. "Tesla Motors was created to accelerate the advent of sustainable transport," Musk said this week. "If we clear a path to the creation of compelling electric vehicles, but then lay intellectual property land mines behind us to inhibit others, we are acting in a manner contrary to that goal."
Note: Explore a treasure trove of concise summaries of incredibly inspiring news articles which will inspire you to make a difference.
---
Note: For summaries of the latest news articles covering deep politics and censored news, click here. For summaries of the most important news articles ever along these lines, click here.
Don't miss our treasure trove of inspiring resources
Kindly support this work of love: Donate here
Explore the mind and heart expanding websites managed by the nonprofit PEERS network:
Subscribe to the PEERS email list of inspiration and education (one email per week). Or subscribe to the list of news and research on deep politics (one email every few days).