Vitamin D Doubles Cancer Survival Rate, Laughing Improves Brain Function, Guiding Rage Into Power
Inspiring News Articles
July 18, 2014
Hi awesome friends,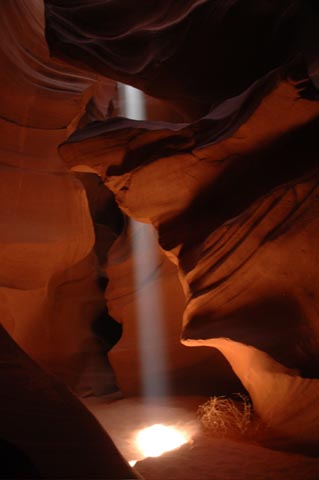 Below are key excerpts of inspiring news articles with great information on a UC San Diego study showing vitamin D doubles breast cancer survival rates, a USC study showing laughing improves brain function, a prison program which has successfully turned rage into power, and much more.
Each inspiring excerpt is taken verbatim from the media website listed at the link provided. If any link fails, click here. The key sentences are highlighted in case you just want to skim. Please spread the inspiration and have a great one!
With sacred love and warm wishes,
Fred Burks for the PEERS websites
Special note: Watch an inspiring video empowering girls to be girls. Then enjoy an awesome 2 1/2 minute video on the choice between fear and love. And explore inspiring information on a secret group of intelligence agents called "The Library" working hard to expose hidden manipulations.
Quote of the Week: "The ultimate measure of a man is not where he stands in moments of comfort and convenience, but where he stands at times of challenge and controversy." ~~ Martin Luther King, Jr."
---
Vitamin D May Double Chances of Surviving Breast Cancer
March 7, 2014, TIME Magazine
http://time.com/16148/vitamin-d-may-double-chances-of-surviving-breast-cancer/
In a new study, researchers found that breast-cancer patients who had high levels of vitamin D were twice as likely to survive [as] women with low levels. They reviewed five studies that observed more than 4,440 women. "The study has implications for including vitamin D as an adjuvant to conventional breast cancer therapy," study co-author Dr. Heather Hofflich, an associate professor of medicine at the University of California San Diego, said in a press release. The researchers recommend that vitamin D should be added to the various treatments given to women fighting breast cancer. The body naturally produces vitamin D when exposed to sunlight, but milk, fatty fish and other foods can also boost production. Patients could also take vitamin D supplements.
Note: This is huge news! Why isn't this exciting development getting more press coverage? Read numerous major media articles revealing potential cancer cures which have received little attention. And see an excellent article with more on the Vitamin D connection.
---
Laughing Makes Your Brain Work Better, New Study Finds
April 20, 2014, ABC News
http://abcnews.go.com/Health/laughing-makes-brain-work-study...
Ever have trouble remembering where you just left your keys? Just laugh it off. New research suggests that humor can improve short-term memory in older adults. In a recent small study conducted at Loma Linda University in Southern California, 20 normal, healthy, older adults watched a funny video distraction-free for 20 minutes, while a control group sat calmly with no video. Afterwards, they performed memory tests and had saliva samples analyzed for stress hormones. You guessed it; those who got to laugh the 20 minutes away with the funny video scored better on short-term memory tests, researchers said. And salivary levels of the stress hormone cortisol -- a memory enemy of sorts -- were significantly decreased in the humor group. The less stress you have, researchers said, the better your memory. It works like this: humor reduces stress hormones, lowers your blood pressure, and increases your mood state, according to Dr. Lee Berk, a co-author of the study. The act of laughter -- or simply enjoying some humor -- increases endorphins, sending dopamine to the brain to provide a sense of pleasure and reward, Berk said. That, in turn, makes the immune system work better and changes brain wave activity towards what's called a "gamma frequency," amping up memory and recall.
Note: Explore a treasure trove of concise summaries of incredibly inspiring news articles which will inspire you to make a difference.
---
Guiding Rage Into Power
June 30, 2014, Daily Good
http://www.dailygood.org/story/770/guiding-rage-into-power-janis-daddona
"Us versus them" is not a paradigm that Jacques Verduin buys into. As the founder and director of the prison program Insight-Out, he believes that prison serves a purpose for people who cannot contain themselves when they act dangerously, but he has also learned that none of us is much different from the incarcerated. Thankfully Jacques has shown that the empowerment and transformation of prisoners is a big part of what prison reform looks like, and San Quentin State Prison has become a successful social experiment that is one of the best-kept secrets around. His programs, the Insight Prison Project and Insight-Out, are teaching prisoners to transform rage and pain into a positive force in the prison community as well as their own neighborhoods. In a year-long program participants make bonds with each other that transcend age [and] racial, economic, and gang differences. It takes time, but as group members get comfortable with the concept, they practice "sitting in the fire." As Jacques explains, "By sitting with their own primary pain–the pain that initiated them into a suppression of their feelings–and their secondary pain–the pain associated with hurting others–they find strength in the midst of their overwhelming emotions. They need a support system to share their struggle of living up to these expectations. Shame runs deep in all of us. We all need a support system to help us connect with our wounded but more authentic self. Rather than fix ourselves, which assumes something is wrong with us, let's accept and talk about our warts. By being vulnerable we take the power out of shame. That's where authenticity lies."
---
Worker-Owned Co-ops Get $1 Million in NYC Spending
June 27, 2014, Yes! Magazine
http://www.yesmagazine.org/commonomics/worker-owned-co-ops...
New York City's budget for the 2015 fiscal year includes a new item that supporters of a fairer economy will want to celebrate: $1.2 million set aside for the development of worker-owned cooperative businesses. The spending is a small fraction of the $75 billion budget, which the City Council approved on June 26. But, according to a statement by U.S. Federation of Worker Cooperatives, it's the largest investment in the sector ever made by a city government in the United States. Cooperative businesses are both owned and operated by employees. They focus on maximizing value for all their members as well as creating fair and quality jobs. "This is a great step forward for worker cooperatives," Melissa Hoover, executive director of the U.S. Federation of Worker Cooperatives, said in a press release. According to Hoover the co-op funding received widespread support from city council members, which "shows that they understand cooperatives can be a viable tool for economic development that creates real opportunity." Here's how the city's newly adopted budget describes the program: "Funding will support the creation of 234 jobs in worker cooperative businesses by coordinating education and training resources and by providing technical, legal and financial assistance. The initiative will fund a comprehensive citywide effort to reach 920 cooperative entrepreneurs, provide for the start-up of 28 new worker cooperative small businesses and assists another 20 existing cooperatives."
Note: Explore a treasure trove of concise summaries of incredibly inspiring news articles which will inspire you to make a difference.
---
After Finding $40,000 In Thrift-Store Couch, Roommates Return Money
May 16, 2014, NPR
http://www.npr.org/blogs/thetwo-way/2014/05/16/313118337/thrift-store-couch...
Many of us have stories about old couches – particularly ones we had in college, or shortly after. But not many stories are like the one three roommates in New Paltz, N.Y., can now tell. After the trio realized their beat-up couch was stuffed with more than $40,000, they decided to return the money to its rightful owner. It all started when roommates Reese Werkhoven, Cally Guasti and Lara Russo realized that the lumps in their couch's pillows were actually envelopes stuffed with money. Just two months earlier, they'd bought the couch for $20 at a Salvation Army store. "It had these bubble wrap envelopes, just like two or three of them," Werkhoven tells. They kept finding more envelopes in the couch, pulling money out of it like an upholstered ATM. As they counted the money, they talked about what they might do with it; Werkhoven says he wanted to buy his mom a new car. But then they spotted a name among the envelopes, and realized "that we had to bring the money back to whoever it belonged to ... it's their money." A phone number led them to the family that had donated the couch – and to answers about why it was full of money. It turned out that the money was socked away out of the woman's late husband's concerns that he wouldn't always be there for his wife. It represented decades of savings. "This was her life savings and she actually said something really beautiful, like 'This is my husband looking down on me and this was supposed to happen,' " Guasti [said]. After they returned the money to the woman, Guasti, Russo and Werkhoven received $1,000 as a reward.
---
Insights challenging science's unshakable 'truths'
June 29, 2014, The Guardian (One of the UK's leading newspapers)
http://www.theguardian.com/science/2014/jun/29/five-insights...
We have come to think that if something is "in our genes", it is our inevitable destiny. However, this is a gross oversimplification. We have each inherited a particular set of genes, but the outcome of that inheritance is not fixed. Our environment, diet and circumstance flood our bodies with molecules that switch the genes on or off. The result can make a huge difference to our destiny – and that of our descendants. One example of these "epigenetic" changes occurs when a bundle of carbon and hydrogen atoms known as a methyl group attaches itself to the DNA and changes the way its instructions are carried out. Methyl groups often come from what we eat. Lack of food seems to have an epigenetic effect, too. A study of Dutch women starved by the Nazis during the second world war ... found elevated levels of schizophrenia, breast cancer and heart disease. The data suggest that the alterations to which genes are turned on or off survive at least two generations: the one that suffered in the womb during the famine, and their children. They may go much further. A 2011 study published by researchers at the Salk Institute in La Jolla, California, demonstrated epigenetic mutations that lasted for at least 30 generations in plants. What you eat, what your mother ate, the age when your grandfather started smoking, the amount of pollution in your neighbourhood – these factors have all been linked to epigenetic changes that get passed down through the generations. Armed with this new insight, we can take far more control of our health – and the health of future generations.
Note: For a truly engaging and revolutionary book on this topic, read The Biology of Belief by Bruce Lipton, a top researcher in the field of cell biology. For more on this, see concise summaries of deeply revealing health news articles from reliable major media sources.
---
Psychedelic mushrooms put your brain in a "waking dream," study finds
July 3, 2014, Washington Post
http://www.washingtonpost.com/news/to-your-health/wp/2014/07/03/psychedelic-drugs...
Psychedelic mushrooms can do more than make you see the world in kaleidoscope. Research suggests they may have permanent, positive effects on the human brain. In fact, a mind-altering compound found in some 200 species of mushroom is already being explored as a potential treatment for depression and anxiety. People who consume these mushrooms, after "trips" that can be a bit scary and unpleasant, report feeling more optimistic, less self-centered, and even happier for months after the fact. But why do these trips change the way people see the world? According to a study published today in Human Brain Mapping, the mushroom compounds could be unlocking brain states usually only experienced when we dream, changes in activity that could help unlock permanent shifts in perspective. The study examined brain activity in those who'd received injections of psilocybin, which gives "shrooms" their psychedelic punch. After injections, the 15 participants were found to have increased brain function in areas associated with emotion and memory. The effect was strikingly similar to a brain in dream sleep, according to Dr. Robin Carhart-Harris, a post-doctoral researcher in neuropsychopharmacology at Imperial College London and co-author of the study. Administration of the drug just before or during sleep seemed to promote higher activity levels during Rapid Eye Movement sleep, when dreams occur. An intriguing finding, Carhart-Harris says, given that people tend to describe their experience on psychedelic drugs as being like "a waking dream."
Note: For more on this, see concise summaries of deeply revealing mind altering drugs news articles from reliable major media sources.
---
Pope Francis begs forgiveness for Church sex abuses
July 7, 2014, BBC News
http://www.bbc.com/news/world-europe-28189906
Pope Francis has begged forgiveness from the victims of sexual abuse by priests, at his first meeting with the victims since his election. He condemned the Church's "complicity" in hiding the abuse and said it must "weep and make reparation" for the "grave crimes" committed by clerics. He met the six victims, two each from Ireland, Britain and Germany. At a press conference ... Vatican spokesman Federico Lombardi said Pope Francis had spent half an hour with each of the victims who visited him. The Pope said the abuses had been "camouflaged with a complicity that cannot be explained". He added: "I beg your forgiveness, too, for the sins of omission on the part of Church leaders who did not respond adequately." Pope Francis' heartfelt and humble apology on behalf of his church to six European victims of sexual abuse by Catholic clerics may go some way towards meeting criticism by victims' associations in many countries that he had failed to address adequately the scandal that predator priests have caused. Many survivors of abuse by priests are also angry at what they see as the Vatican's failure to punish senior officials who have been accused of covering up scandals.
Note: If you want to know more about cults involved in sexual abuse, read a professor's speech and a survivor's account.
---
Have UFOs shut down our government's defense systems?
December 31, 2008, CNN
http://transcripts.cnn.com/TRANSCRIPTS/0812/31/lkl.01.html
LARRY KING, HOST: Tonight, have UFOs shut down our government's defense systems? There is evidence that something caused missiles to malfunction during test launches. Former Air Force officers tell their incredible story about the film that was confiscated by the CIA and what was on it and why officials don't want us to see it. Our first guests claim UFOs have activated missile systems at five Air Force Bases in five different states. They also claim a cover-up, that the United States government is keeping the information secret. Robert Hastings [is] author of UFOs and Nukes: Extraordinary Encounters at Nuclear Weapons Sites. He has been investigating sightings at weapon sites for years. Bob Salas is a former captain [in] the United States Air Force. He was at Malstrom Air Force Base in 1967, where there were claims that a UFO caused missiles to malfunction. He's co-author of Faded Giant: the 1967 Missile/UFO Incidents. Bob Jamison is ... a former U.S. Air Force officer. He was at Malstrom, as well, in 1967 and he says his superiors told him UFOs caused the malfunctions. And ... Dr. Bob Jacobs, ... former U.S. Air Force photographic instrumentation officer. A UFO showed up on film that he shot in 1954 at Vandenberg Air Force Base and that was later confiscated by CIA agents. What's your explanation for UFOs at nuclear weapon sites? ROBERT HASTINGS: There are hundreds of declassified documents which indicate that UFOs have demonstrated a distinct and ongoing interest in our nuclear weapons sites. I've also interviewed nearly a hundred [men] who were involved in these incidents at various Air Force bases. This is very widespread.
Note: Don't miss this fascinating CNN broadcast. Robert Salas provided WantToKnow.info with an excellent summary of his personal research on the astounding UFO event of which he was a part. For more on this, see concise summaries of deeply revealing UFO news articles from reliable major media sources.
---
Stressed at work? Meditating really does work - and you'll see a difference in just three days, say researchers
July 4, 2014, Daily Mail (One of the UK's largest-circulation newspapers)
http://www.dailymail.co.uk/sciencetech/article-2681138/Stressed-work-Meditating...
Meditating can have an almost instant effect on reducing stress, researchers have found. They say three consecutive days of 25 minute sessions can have a dramatic effect. Researchers studied 'mindful[ness] meditation' - a technique developed in the 1970s. Inspired by ancient Buddhist meditation, mindfulness courses were developed in the late 1970s by US doctors to combat stress. The guiding principle is to live more 'in the moment', spending less time going over past stresses and worrying about future problems. Techniques include moving the focus of attention around the body and observing sensations that arise – the so-called 'body scan'. A secular practice, it is said to help people recognise and overcome negative thoughts while noticing small pleasures. 'More and more people report using meditation practices for stress reduction, but we know very little about how much you need to do for stress reduction and health benefits,' said lead author J. David Creswell. For the study, Creswell and his research team had 66 healthy individuals aged 18-30 years old participate in a three-day experiment. Some participants went through a brief mindfulness meditation training program; for 25 minutes for three consecutive days, the individuals were given breathing exercises to help them monitor their breath and pay attention to their present moment experiences. The participants who received the brief mindfulness meditation training reported reduced stress perceptions to ... speech and math tasks, indicating that the mindfulness meditation fostered psychological stress resilience.
Note: Explore a treasure trove of concise summaries of incredibly inspiring news articles which will inspire you to make a difference.
---
UNICEF: Child deaths down
September 13, 2013, CBS News
http://www.cbsnews.com/news/unicef-child-deaths-down...
Child death rates since the 1990s have dropped drastically, but more needs to be done to prevent the deaths of children under five, a new report from international agency UNICEF finds. Since 1990, the under-five mortality rate has dropped from 90 deaths per 1,000 children to 48 deaths per 1,000 in 2012. A total of 17,000 fewer children died each day in 2012 than they did in 1990 -- about 90 million lives worldwide spared over the past two decades. Despite all these advances, the world is still shy of reaching the "Millennium Development Goal 4," a joint goal from the UN and World Health Organization to cut the under-five mortality rate by two-thirds between 1990 and 2015, UNICEF warned. In total, 216 million children have died before they turned five since 1990. Most of the under-five deaths in 2012 occurred because of preventable diseases. Pneumonia (17 percent of deaths), diarrhea (9 percent) and malaria (7 percent) were the [top] preventable killers of young children, taking the lives of 4,600 kids each day last year.
---
'The League of Afghanistan': One Man's Quest To Bring Wheelchair Basketball To War-Torn Region
April 28, 2012, Huffington Post
http://www.huffingtonpost.com/2012/04/28/league-of-afghanistan-wheelchair...
Think of it sort as an updated take on "Hoop Dreams," except that its basketball-playing dreamers use wheelchairs. And they live in Afghanistan, not the Windy City. Jess Markt, originally from the Portland, Ore. area, is ... at the center of "The League of Afghanistan," a new documentary film currently in development. In 2009, Markt, whose spinal cord was injured in a car accident at the age of 19 and [who] relies on a wheelchair to get around, traveled to northwest Afghanistan to coach a wheelchair basketball team hoping to create a nationwide league. When Aaron Cooley, a Los Angeles-based producer with Joel Schumacher's production company, caught wind of Markt's experience, he saw the seeds of a great film. Today, the documentary, which aims to tell the story of Markt's efforts to bring basketball to disabled men and women [throughout Afghanistan], is in its early stages of filming. From Jess' perspective, he is the outsider American who comes into a legitimately ... hostile situation. For the local players, we're looking at how the introduction of this game can help rebuild the hope and the purpose that is in their own lives, which were shattered by their own injuries.
Note: Don't miss the inspiring video on this beautiful story. And explore a treasure trove of concise summaries of incredibly inspiring news articles which will inspire you to make a difference.
---
Note: For summaries of the latest news articles covering deep politics and censored news, click here. For summaries of the most important news articles ever along these lines, click here.
Don't miss our treasure trove of inspiring resources
Kindly support this work of love: Donate here
Explore the mind and heart expanding websites managed by the nonprofit PEERS network:
Subscribe to the PEERS email list of inspiration and education (one email per week). Or subscribe to the list of news and research on deep politics (one email every few days).