Addiction Cut With Community Involvement, India's Revolution, World's Largest Solar Plant
Inspiring News Articles
March 5, 2015
Hi awesome friends,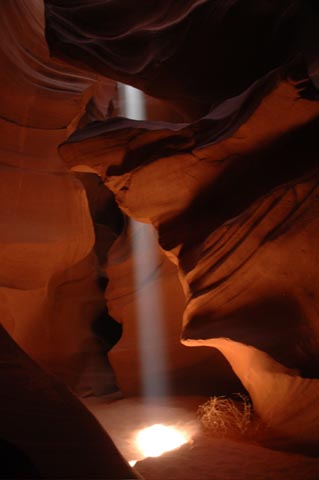 Below are key excerpts of inspiring news articles with great information on addiction rates in Portugal being cut in half by use of a community involvement program, India's revolution against corruption, the world's largest solar plant going online, and more.
Each inspiring excerpt is taken verbatim from the media website listed at the link provided. If any link fails, click here. The key sentences are highlighted in case you just want to skim. Please spread the inspiration and have a great one!
With sacred love and warm wishes,
Fred Burks for the PEERS websites
Special note: Watch a richly inspiring five-minute video of Maya Angelou titled "Love Liberates." Any who have lost a child will great appreciate this video showing the beautiful way one woman overcame her incredible grief. Watch the powerful trailer of a film titled "The Mask You Live In" showing how men are taught to be aggressive and suppress their emotions.
Quote of the Week: "The more I face my fears, the more fearless I become." ~~ Paz Vizcarra
---
Portugal Cut Addiction Rates in Half by Connecting Drug Users With Communities Instead of Jailing Them
February 12, 2015, Yes! Magazine
http://www.yesmagazine.org/peace-justice/portugal-cut-drug-addiction...
The experiment is simple. Put a rat in a cage, alone, with two water bottles. One is just water. The other is water laced with heroin or cocaine. Almost every time you run this experiment, the rat will become obsessed with the drugged water, and keep coming back for more and more, until it kills itself. But in the 1970s ... Bruce Alexander noticed [that] the rat is put in the cage all alone. It has nothing to do but take the drugs. What would happen, he wondered, if we tried this differently? So Professor Alexander built Rat Park. It is a lush cage where the rats would have colored balls and the best rat-food and tunnels to scamper down and plenty of friends. The rats with good lives ... mostly shunned [the drugged water]. While all the rats who were alone and unhappy became heavy users, none of the rats who had a happy environment did. Professor Alexander argues [that] addiction is an adaptation. It's not you. It's your cage. This gives us an insight that goes much deeper than the need to understand addicts. The opposite of addiction is not sobriety. It is human connection. This isn't [just] theoretical. 15 years ago, Portugal had one of the worst drug problems in Europe, with one percent of the population addicted to heroin. They had tried a drug war, and the problem just kept getting worse. So they decided to do something radically different. They resolved to decriminalize all drugs, and transfer all the money they used to spend on arresting and jailing drug addicts, and spend it instead on reconnecting them to their own feelings, and to the wider society. The results? Since total decriminalization, addiction has fallen, and injecting drug use is down by 50 percent.
Note: The complete article tells the story of internationally renown journalist Johann Hari's profound shift in thinking about addiction as he personally investigated Portugal's inspiring success.
---
Delhi election: Why an idealistic 'Common Man' beat PM Modi's party
February 10, 2015, Christian Science Monitor
http://www.csmonitor.com/World/Asia-South-Central/2015/0210/Delhi-election...
India's two political giants were defeated Tuesday by an anti-corruption party led by a former tax inspector. Arvind Kejriwal, a youthful-looking former tax inspector and winner of Asia's equivalent of the Nobel Prize, has pulled off a stunning near-sweep in New Delhi's local elections on Tuesday. The Aam Aadmi, or "Common Man," party won 67 of 70 seats in New Delhi, the largest single victory ever in India's capital. The party's victory also marks the first major loss for the Hindu nationalist BJP party since its own sweep of India last spring, [and] the first time that Congress, the venerable party associated with the liberation movement of Mohandas Gandhi, failed to win a single seat in Delhi. The success of the Common Man party stems from its sustained campaign against corruption combined with a dedicated army of volunteers. Analysts say Kejriwal also benefited from the perceived arrogance or overconfidence of the BJP. Kejriwal existed for years under the political radar in India, surfacing from time to time to take up "transparency" issues like clarifying the Right to Information Act. He was born in 1968 in a middle class family from Haryana state in the north and graduated from the Indian Institute of Technology with a degree in mechanical engineering, moving then to work for the Tata group and then the Indian public tax service. Kejriwal entered politics in 2012 and championed transparency and anti-corruption. He launched a party that brought together activists, youth, and poor people, and his anti-graft ideas caused a stir nationwide. His party's symbol is a broom, a reference to its origins as an anti-graft campaign group.
Note: Explore a treasure trove of concise summaries of incredibly inspiring news articles which will inspire you to make a difference.
---
World's largest solar plant opens in California desert
February 10, 2015, USA Today
http://www.usatoday.com/story/tech/2015/02/10/worlds-largest-solar...
The Southern California desert is now home to the world's largest solar power plant. U.S. Interior Secretary Sally Jewell joined state officials on Monday to open the 550-megawatt Desert Sunlight solar project in the town of Desert Center, Calif., near Joshua Tree National Park. Built by First Solar, the project generates enough electricity to power 160,000 average California homes. Desert Sunlight received a federal loan of nearly $1.5 billion. Money provided by the project's owners ... is also being used to fund $400,000 in improvements to the community center in nearby Desert Center. Desert Sunlight is the world's largest solar power plant, although only by a hair. The Topaz solar project in San Luis Obispo County, Calif. – which, like Desert Sunlight, was built by Arizona-based First Solar – also has a capacity of 550 megawatts. But the desert has more abundant sunlight than San Luis Obispo County, so Desert Sunlight will actually generate more electricity than Topaz, said Georges Antoun, First Solar's chief operating officer. California as a whole has installed more renewable energy than any other state, noted David Hochschild, a member of the California Energy Commission. "There were a lot of skeptics who actually didn't believe that renewables could scale, that this cost reduction could happen, that we could introduce it to the grid," Hochschild said. "They've been proven wrong."
Note: Explore a treasure trove of concise summaries of incredibly inspiring news articles which will inspire you to make a difference.
---
The best idea in a long time: Covering parking lots with solar panels
January 28, 2015, Washington Post
http://www.washingtonpost.com/news/energy-environment/wp/2015/01/28...
America is a nation of pavement. According to research conducted by the Lawrence Berkeley National Laboratory, most cities' surfaces are 35 to 50 percent composed of the stuff. And 40 percent of that pavement is parking lots. That has a large effect: Asphalt and concrete absorb the sun's energy, retaining heat – and contributing to the "urban heat island effect," in which cities are hotter than the surrounding areas. So what if there were a way to cut down on that heat, cool down the cars that park in these lots, power up those parked cars that are electric vehicles, and generate a lot of energy to boot? There is actually a technology that does all of this – solar carports. It's just what it sounds like – covering up a parking lot with solar panels, which are elevated above the ground so that cars park in the shade beneath a canopy of photovoltaics. Depending of course on the size of the array, you can generate a lot of power. For instance, one vast solar carport installation at Rutgers University is 28 acres in size and produces 8 megawatts of power, or about enough energy to power 1,000 homes. So what's the downside here? And why aren't solar parking lots to be found pretty much everywhere you turn? In a word, the problem is cost. They are mainly springing up in Arizona, New Jersey, Maryland, Massachusetts, and New York and most of all California. That's because these states offer an array of state financial incentives to support their development.
Note: Explore a treasure trove of concise summaries of incredibly inspiring news articles which will inspire you to make a difference.
---
Girl dying of cancer realizes basketball dream
November 2, 2014, CBS News
http://www.cbsnews.com/news/lauren-hill-ohio-girl-dying-of-brain-cancer...
The Division III basketball game between Mount St. Joseph's and Hiriam College ... was special because of one freshman forward, number 22, Lauren Hill, who made her college basketball debut while battling an inoperable brain tumor that has given her just months left to live. Hill had long dreamed of playing college basketball, of fulfilling a hope she had had since middle school. The freshman forward made an uncontested left-handed layup for the opening basket. Her shot brought a standing ovation from a sellout crowd at Xavier University's 10,000-seat arena. Her coach said normally 50 people attend their games. Hill has a brain tumor the size of a lemon, and it is growing daily. She was diagnosed last fall after suffering from vertigo and dizziness while playing for her high school team. Despite her condition, she committed this year to playing basketball, a game she first fell in love with in the 6th grade. "She's chasing a dream," her father, Brent Hill, told CBS News' Steve Hartman. "And she wants people to see that - that they can do that." Her parents said she actually asked the doctor: "Can I at least still play basketball?" Her attitude is remarkable -- the only tears a CBS News crew ever saw when interviewing her were of joy when she read about all the people who were supporting her charity called the "The Cure Starts Now." Curing pediatric brain cancer is one of her two top priorities. The other [was] simply to live long enough to play in her first college game.
Note: Explore a treasure trove of concise summaries of incredibly inspiring news articles which will inspire you to make a difference.
---
Millionaire Chinese businessman bulldozes run down huts in village where he grew up and builds luxury flats for residents instead... for free
November 26, 2014, Daily Mail (One of the UK's leading newspapers)
http://www.dailymail.co.uk/news/article-2850436/Millionaire-Chinese...
A millionaire Chinese businessman has bulldozed the wooden huts and muddy roads where he grew up - and built luxury homes for the people who lived there. Xiong Shuihua was born in Xiongkeng village in the city of Xinyu, southern China and said that his family had always been well looked after and supported by residents in his childhood. So when the 54-year-old ended up making millions in the steel industry he decided to repay the favour. The business tycoon decided to return to the village and give everybody a place of their own to live - for free. Five years ago, the area was run down and many lived in basic homes. But the area has been transformed in recent years and now 72 families are enjoying life in luxury new flats. Meanwhile, 18 families, who were particularly kind to the businessman, were given villas of their own in a project costing close to £4 million. After moving in, he even promised three meals a day to the older residents and people on a low income to make sure they could get by. The multimillionaire made his money first of all in the construction industry and later by getting involved in the steel trade. He said: 'I earned more money than I knew what to do with, and I didn't want to forget my roots. 'I always pay my debts, and wanted to make sure the people who helped me when I was younger and my family were paid back.' Elderly local Qiong Chu, 75, said: 'I remember his parents. They were kind-hearted people who cared very much for others, and it's great that their son has inherited that kindness.'
Note: See pictures of the neighborhood Shuihua built at the link above. Explore a treasure trove of concise summaries of incredibly inspiring news articles which will inspire you to make a difference.
---
Top US academic: 'Let me be lashed instead of Saudi blogger'
February 28, 2015, The Telegraph (One of the UK's leading newspapers)
http://www.telegraph.co.uk/news/worldnews/middleeast/saudiarabia...
A group of top American intellectuals have volunteered to "take" the 1,000 lash sentence imposed by the Saudi government on a prominent liberal blogger. Raif Badawi ... received the sentence for insulting his country's hardline Islamic clerics. The move, which follows widespread international outrage at the sentence, is being led by Robert P. George, a leading professor at Princeton University. Professor George said: "Together with six colleagues on the US Commission on International Religious Freedom, I sent a letter to the Saudi Ambassador to the US calling on the Saudi government to stop the horrific torture of Raif Badawi – an advocate of religious freedom and freedom of expression in the Saudi Kingdom. If the Saudi government refuses, we each asked to take 100 of Mr. Badawi's lashes so that we could suffer with him. The seven of us include Republicans and Democrats, liberals and conservatives, Christians, Jews, and a Muslim." Mr Badawi, 31, who set up a liberal website to discuss Saudi politics in which he criticised the country's hardline religious establishment, has been sentenced to ten years in prison as well as 1,000 lashes. So harsh is the flogging that it has to be administered in individual sessions of 50 lashes a time in order to stop the recipient dying or suffering serious injury during the process. The first bout of 50 lashes was dished out to Mr Badawi on January 9, before hundreds of spectators in a public square in front of a mosque in the Red Sea city of Jeddah. The date for a second set of lashes has so far been postponed as doctors have said that Mr Badawi's injuries from the first flogging have not yet healed.
Note: Explore a treasure trove of concise summaries of incredibly inspiring news articles which will inspire you to make a difference.
---
Challenge Day
2007-08-31, Denver Post (Denver's leading newspaper)
http://www.denverpost.com/ci_6764621
Wadded-up tissues littered Rishel Middle School's gym floor as tough teenagers sobbed, hugged their peers and told gut-wrenching stories about their lives during an all-day session intended to break down barriers. One 13-year-old said he was abandoned by his parents and that he lies awake at night scared by sounds of gunshots outside his window. A 15-year-old girl talked about attempting suicide and urged anyone with similar thoughts to reach out for help. And a teacher tearfully warned students about their actions by revealing he was a bully when he was younger – until the person he tormented tried to kill himself. The confessions were shared ... as part of "Challenge Day," a nationally recognized anti-bullying program that travels to schools around the country. Challenge Day promotes self respect and acceptance, and inspires students to become positive leaders in their schools and communities. [The] 20-year-old program [was] designed by Yvonne and Rich St. John-Dutra. "We want to create a world where every child feels safe," said Rich St. John-Dutra. The program, which was featured on "The Oprah Winfrey Show," was brought to Denver Public Schools ... as part of the district's mission to change cultures inside the schools. The events combined ice-breaking routines to get students to drop their guards with soul-searching exercises designed to reveal their true selves. Students wept as their troubles tumbled out - from worries about their parents, medical problems within the family, troubles with gangs, and battles with alcohol and drugs. Students later apologized to others who they had put down or teased over the years. "This is going to change people," said Eddie Castillo, 13. "I never knew people had problems with their families and their brothers and drugs. I never saw that sensitive side until now."
Note: For one of the most inspiring video clips ever, watch the incredibly moving 15-minute clip from an Emmy-award winning documentary on Challenge day available here.
---
Note: For summaries of the latest news articles covering deep politics and censored news, click here. For summaries of the most important news articles ever along these lines, click here.
Don't miss our treasure trove of inspiring resources
Kindly support this work of love: Donate here
Explore the mind and heart expanding websites managed by the nonprofit PEERS network:
Subscribe to the PEERS email list of inspiration and education (one email per week). Or subscribe to the list of news and research on deep politics (one email every few days).