An App for the Homeless, How Gratitude Beats Materialism, When Student Become Teachers
April 17, 2015
Hi awesome friends,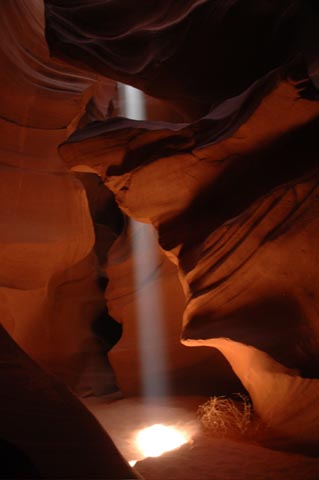 Below are key excerpts of inspiring news articles with great information on an app that is already helping the homeless, how gratitude trumps materialism, what happens when a high school lets students become teachers, and more.
Each inspiring excerpt is taken verbatim from the media website listed at the link provided. If any link fails, click here. The key sentences are highlighted in case you just want to skim. Please spread the inspiration and have a great one!
With sacred love and warm wishes,
Fred Burks for the PEERS websites
Special note: Read a fascinating article with photos on eight amazing archaeology finds that don't fit current understanding and defy explanation. Watch a 20/20 episode with a remarkable and exciting way to heal chronic back pain. Read an article on how scientists have succeeded in transmitting electricity 170 feet through the air. Watch an intriguing documentary on the power of juiced vegetables to heal serious, chronic problems.
Quote of the Week: "If we go within, we will never go without."
Video of the Week: Watch an excellent video of Dr. Bruce Lipton talking about how our beliefs play a much more important role in life than our DNA.
---
A Crowdfunding App for the Homeless, HandUp Raises $850,000
July 16, 2014, Wall Street Journal Blog
http://blogs.wsj.com/venturecapital/2014/07/16/a-crowdfunding-app-for-the-homeles...
A startup that's been called "a Kickstarter for the homeless," HandUp Pbc, has raised $850,000 in seed funding, co-founder and Chief Executive Rose Broome told Venture Capital Dispatch. Unlike giving cash to needy people on the streets, HandUp helps donors give money to homeless people who commit to using it to fulfill specific needs like rent, security deposits, food or health bills. Homeless advocates, or case managers who work in shelters, post profiles on HandUp.us on behalf of the homeless, accept donations via HandUp, then ensure the money is spent on what that person said he or she needed. To generate revenue, HandUp asks donors to pay an optional "support fee" of five dollars each time they make a contribution. If a donor doesn't opt-in to pay that fee, the entirety of what they donate goes to the homeless person in need. Most homeless people do not or cannot maintain an online bank account or consistent Internet access. So HandUp's approach helps them get access to online fundraising when they wouldn't otherwise have the option. It also has the effect of helping non-profits and shelters validate that their clients' needs are being met fully, and with transparency for donors. With the seed funding, Ms. Broome says HandUp plans to grow its five-employee team, scale beyond San Francisco to help the homeless, and develop partnerships with shelters and non-profits.
Note: Watch an inspiring three-minute CNN video on this great program.
---
How Gratitude Beats Materialism
January 8, 2015, Greater Good
http://greatergood.berkeley.edu/article/item/materialism_gratitude_happiness
Material things are unlikely to boost our happiness in a sustained or meaningful way. In fact, research suggests that materialistic people are less happy than their peers. They experience fewer positive emotions, are less satisfied with life, and suffer higher levels of anxiety, depression, and substance abuse. How can we avoid falling into the unhappiness trap of materialism? One answer has been emerging from social science: Cultivate a mindset of gratitude. In the early 1990s, researchers Marsha Richins and Scott Dawson developed the first scale to measure materialism rigorously. People who score high on Drs. Richins and Dawson's scale score lower on just about every major scale that scientists use to measure happiness. Earlier this year, Jo-Ann Tsang of Baylor University and her colleagues surveyed 246 undergraduate students to measure their levels of materialism, life satisfaction and gratitude. Their results ... show that as materialism increased, feelings of gratitude and life satisfaction decreased. The relationship between materialism and gratitude can run in the opposite direction. A 2009 study led by Nathaniel Lambert, now of Brigham Young University, found that inducing gratitude in people caused a decrease in materialism. Dr. Lambert and his colleagues were able to increase gratitude in their participants by instructing them to focus on appreciating the good things they had been given in life, then write about what came to mind.
Note: The complete article presents several approaches to cultivating gratitude in everyday life. Explore a treasure trove of concise summaries of incredibly inspiring news articles which will inspire you to make a difference.
---
A High School Where the Students Are the Teachers
March 27, 2013, Time Magazine
http://healthland.time.com/2013/03/27/a-high-school-where-the-students-are-the-teachers/
If high school students took charge of their education with limited supervision, would they learn? A Massachusetts school is finding out. Sam Levin ... started the program in 2010. Frustrated with his public-high-school schedule and realizing that his friends weren't inspired to learn, Levin complained to his mother about how unhappy he and his classmates were, to which she responded: "Why don't you just make your own school?" And so he did. Levin quickly gained the support of his high school guidance counselor, Mike Powell, who remains the program adviser. After getting the O.K. from the school principal and superintendent, the duo were given the green light ... to embark on their experiment in 2010. The curriculum is designed by the students, [who] enroll for an entire semester, and with only a few exceptions ... do not take other classes. Each class has a mix of 10 students, some straight-A students and others who are on the verge of failing their classes. Three to four faculty advisers are available to guide the students and to provide advice. "Giving young people the chance to directly engage in their own learning is rooted in a tremendous amount of research [showing] that is actually how we learn best," says Scott Nine, the executive director of the Institute for Democratic Education in America (IDEA). "When we think about the world our young people live in, the core competencies of autonomy, belongingness and confidence are the building blocks of what we need."
Note: Learn more about this inspiring project in this Huffington Post article.
---
"Forgiveness Is Liberating": Desmond Tutu On Healing A Nation's Racist Past
December 12, 2014, Yes! Magazine
http://www.yesmagazine.org/peace-justice/forgiveness-is-liberating-desmond...
In the mid-90s, the South African Truth and Reconciliation Commission heard thousands of hours of testimony about human rights violations. The goal was to confront the crimes of apartheid while reconciling black and white South Africans who committed and suffered from them. Over the course of three years, more than 15,000 statements were taken. [Civil rights activist Angela] Davis hopes a similar process could help reconcile the wounds of deep, systemic American racism today. "To move toward a reconciled America, we have to do the work ourselves," Davis wrote. So far, Davis' piece has garnered overwhelming interest, with readers and leaders around the country offering to help establish such a commission. Here we offer a piece from the archives, an excerpt of [Archbishop Desmond] Tutu's speech to the South African press club in 1997: This process has made a contribution to reconciliation, to healing, as the 1995 Promotion of National Unity and Reconciliation Act says. After the first hearing in East London, Matthew Goniwe's brother came to me and said, "We have told our story many, many times already. But this is the first time that, after telling it, it is as if a huge weight has been lifted from our shoulders." Now we will know what happened to the Cradock Four, the Pepco Three, Siphiwo Mtimkulu, Steve Biko, and others. Despite inquests and inquiries, all these truths had remained concealed. The TRC process has helped to expose the real truth, and this surely is helping to heal.
Note: Perhaps a truth and reconciliation commission would help to reveal and even heal all of the massive corruption taking place around the world. Read this article for more. Explore a treasure trove of concise summaries of incredibly inspiring news articles which will inspire you to make a difference.
---
Albuquerque teacher gets big surprise on 'Ellen Show'
March 19, 2015, KQRE (a leading Albuquerque, NM television news station)
http://krqe.com/2015/03/19/albuquerque-teacher-gets-big-surprise-on-ellen-show/
Sonya Romero has spent years helping students, and this week, Ellen DeGeneres gave her a big gift in return. Romero, a kindergarten teacher at Lew Wallace Elementary has gained international recognition for her generosity towards students. She always makes sure her students have clean clothes and food before they start their day. Thursday on the Ellen Show, Romero got a big surprise. "There's a kindergarten teacher from Albuquerque. I want you to meet her, Sonya Romero come on down," Ellen announced to the audience. Romero ... had no idea what would come next. On the show, Ellen played a video that Romero's students and faculty all took part in. "I was speechless, speechless," said Romero. "That to me is just absolutely priceless to hear what my school and the students had to say." Lots of Romero's kids have hard lives outside of school. Six months ago, she became a foster mom to two of them. When Ellen got wind of her story, she got Romero's whole school involved. "We love you Ms. Sonya!" The whole school shouted, holding a sign for Ms. Sonya in the video played on the Ellen Show. "You're an amazing woman," Ellen said, teary eyed. But that wasn't the end. Ellen presented Romero with a $10,000 check from Target, then another $10,000 check from Target, made out to Lew Wallace Elementary. After the show aired, Romero [said], "I'm glad that it gives teachers some exposure to what really goes on in our classrooms." For Romero, hearing from her kids, and knowing that she's helping them is what matters most.
Note: Watch an inspiring video on this amazing teacher.
---
1,000-year-old onion and garlic eye remedy kills MRSA
March 30, 2015, BBC
http://www.bbc.com/news/uk-england-nottinghamshire-32117815
Scientists recreated a 9th Century Anglo-Saxon remedy using onion, garlic and part of a cow's stomach. They were "astonished" to find it almost completely wiped out methicillin-resistant staphylococcus aureus, otherwise known as MRSA. Their findings will be presented at a national microbiology conference. The remedy was found in Bald's Leechbook - an old English manuscript containing instructions on various treatments held in the British Library. Anglo-Saxon expert Dr Christina Lee, from the University of Nottingham, translated the recipe for an "eye salve", which includes garlic, onion or leeks, wine and cow bile. Experts from the university's microbiology team recreated the remedy and then tested it on large cultures of MRSA. The leechbook is one of the earliest examples of what might loosely be called a medical textbook. It seems Anglo-Saxon physicians may actually have practised something pretty close to the modern scientific method, with its emphasis on observation and experimentation. Dr Lee said there are many similar medieval books with treatments for what appear to be bacterial infections. She said this could suggest people were carrying out detailed scientific studies centuries before bacteria were discovered. The team's findings will be presented at the Annual Conference of the Society for General Microbiology, in Birmingham.
Note: The recipe for the medieval remedy is available at the link above. For more see this CBS article. Explore a treasure trove of concise summaries of incredibly inspiring news articles which will inspire you to make a difference.
---
Replace the Gospel of Money: An Interview With David Korten
February 20, 2015, Yes! Magazine
http://www.yesmagazine.org/issues/together-with-earth/replace-the-gospel-of...
David Korten began his professional life as a professor at the Harvard Business School on a mission to lift struggling people in Third World nations out of poverty by sharing the secrets of U.S. business success. Yet, after a couple of decades in which he applied his organizational development strategies in places as far-flung as Ethiopia, Nicaragua, and the Philippines, Korten underwent a change of heart. In 1995, he wrote the bestseller When Corporations Rule the World, followed by a series of books that helped birth the movement known as the New Economy, a call to replace transnational corporate domination with local economies, control, ownership, and self-reliance. This month, Korten, who is also the co-founder and board chair of YES!, publishes a new book challenging readers to rethink their relationship with Earth–indeed, with all creation, from the smallest quantum particle to the whole of the universe. The world needs "a new story," he says. Buying into the "Sacred Money and Markets" story that money is wealth and the key to happiness locks us into indentured servitude to corporate rule. It's the traditional development model, or transnational capitalism, that damages Earth as a living community, including not just humans but all life forms. Control of money is the ultimate mechanism of social control in a society in which most every person depends on money for the basic means of living. The only legitimate purpose of the economy is to serve life, is to serve us as living beings making our living in co-productive partnership with living Earth.
Note: David Korten's new book is titled: Change the Story, Change the Future. Explore a treasure trove of concise summaries of incredibly inspiring news articles which will inspire you to make a difference.
---
Troubled youth kicking it 'old skool' at San Fran bistro
May 16, 2013, CNN News
http://www.cnn.com/2013/05/16/us/cnnheroes-goines-old-skool
As a juvenile corrections officer in Southern California, Teresa Goines found it rewarding to work with troubled youth and help them turn their lives around. The hardest part usually came after their release. "They'd be super excited, ready to start a new life," she said. "They'd be put in the exact same environment, though, so they'd reoffend, and they'd come back." The system was essentially setting them up to fail. Finding a well-paying job can be a tough proposition when you have a criminal record, Goines said. She wanted to provide an alternative to gangs, knowing that such groups often give troubled youth a way to make money while providing a sense of family and social support. Eventually, she came up with the idea for the Old Skool Cafe, a 1940s-style restaurant run entirely by young people from difficult circumstances. The bistro is in one of San Francisco's roughest neighborhoods, but inside, the atmosphere is warm and inviting. Customers come from all over the city to enjoy the food and entertainment and to support Goines' mission, which provides jobs, career training and a built-in support system to at least 25 at-risk people each year. Giving young people a chance to be seen differently -- and to see themselves differently -- is what the program is all about. It's open to at-risk youth ages 16 to 22, many of whom are referred by social workers or probation officers. Staff members attend workshops on financial literacy, résumé writing and interview skills. They also meet regularly with a life coach who helps them set goals and connects them with resources for housing or medical care.
Note: Don't miss the incredibly inspiring six-minute video on this. Amazing transformation! Explore a treasure trove of concise summaries of incredibly inspiring news articles which will inspire you to make a difference.
---
The Skinny on Diet Soda
March 19, 2015, Time Magazine
http://time.com/3750550/is-diet-soda-bad-for-you
Diet soda gives you a sugar rush far stronger than the granulated stuff in a sugar bowl ever could – and for no calories. But research is mounting that low-and no-calorie sweeteners may not be great choices for dieters. A recent study found that over nine years, diet-soda drinkers gained nearly triple the abdominal fat–3 in. (8 cm)–as those who didn't drink diet soda. Though scientists are still puzzling over how this may happen, here's what they think is going on. The most popular artificial sweetener in diet drinks ... is about 200 times sweeter than sugar without triggering a feeling of satiety. Bad things can happen when you strip sweetness of its power to satisfy: the link between eating and the role of calories in your body starts to crumble. It may also mess with your [digestive] microbes, [and] be bad for your heart. In a study based on dietary questionnaires of 9,500 people, those who said they drank one can of diet soda a day had a 34% higher risk of metabolic syndrome – a cluster of risk factors that can lead to heart disease and Type 2 diabetes – than those who didn't drink diet soda. The study stopped short of drawing a cause-and-effect link, but the association surprised the authors, who called for more research.
Note: If you can't access this article on the Time website, you can read it here. What this article fails to mention is the copious amount of research and many researchers who have found that aspartame, which is the sweetener used in most diet drinks, can be highly hazardous to health. Read more on this important fact.
---
Iceland looks at ending boom and bust with radical money plan
March 31, 2015, The Telegraph (One of the UK's leading newspapers)
http://www.telegraph.co.uk/finance/economics/11507810/Iceland-looks-at-ending...
Iceland's government is considering a revolutionary monetary proposal - removing the power of commercial banks to create money and handing it to the central bank. The proposal, which would be a turnaround in the history of modern finance, was part of a report written by a lawmaker from the ruling centrist Progress Party, Frosti Sigurjonsson, entitled "A better monetary system for Iceland". In Iceland, as in other modern market economies, the central bank controls the creation of banknotes and coins but not the creation of all money, which occurs as soon as a commercial bank offers a line of credit. The central bank can only try to influence the money supply with its monetary policy tools. Under the so-called Sovereign Money proposal, the country's central bank would become the only creator of money. "Crucially, the power to create money is kept separate from the power to decide how that new money is used," Mr Sigurjonsson wrote in the proposal. "As with the state budget, the parliament will debate the government's proposal for allocation of new money," he wrote. Banks would continue to manage accounts and payments, and would serve as intermediaries between savers and lenders. Mr Sigurjonsson, a businessman and economist, was one of the masterminds behind Iceland's household debt relief programme launched in May 2014 and aimed at helping the many Icelanders whose finances were strangled by inflation-indexed mortgages signed before the 2008 financial crisis.
Note: Iceland so far has been the only country to really challenge the banksters. For more on this, see this article. Will Iceland's proposed new monetary policy help check the power of the corrupt financial industry?
---
Recruitment a big benefit for B Corps
April 2, 2015, San Francisco Chronicle (San Francisco's leading newspaper)
http://www.sfgate.com/business/article/Recruitment-a-big-benefit-for-B-Corps...
Change.org is a B Corporation – a for-profit company committed to social or environmental goals in addition to its financial obligations. Because the San Francisco firm tries to benefit not just its shareholders, but also society, Change.org is an especially appealing place to work for civic-minded job-seekers, said David Hanrahan, head of global human resources. Hanrahan has an eye toward recruiting Millennials. B (for beneficial) Corporations are the creation of B Lab, a Pennsylvania nonprofit that awards the certification to companies that meet its standards of social and environmental performance, accountability, and transparency. A 2014 Brookings Institution report, "How Millennials Could Upend Wall Street and Corporate America," found that the "desire on the part of Millennials for their daily work to reflect and be a part of their societal concerns will make it impossible for corporate chieftains to motivate Millennial employees simply by extolling profits." In 2012 ... California [became] the 28th state to provide a legal structure allowing companies to become certified B Corps. Since then, such firms have flocked to the Bay Area. The region is home to the highest concentration of certified B Corps on the planet. The certification process is a way to tell the difference between "good companies" and good marketing, [consultant Ryan] Honeyman wrote in his book, "The B Corp Handbook: How to Use Business as a Force for Good." Many companies want to do good, but they don't know how to do it," said Honeyman. "The B Corp certification process gives them the tools to do so."
Note: For more along these lines, see this article about B Corps and "stakeholder capitalism" as a solution to the problem of growing income inequality.
---
Note: For summaries of the latest news articles covering deep politics and censored news, click here. For summaries of the most important news articles ever along these lines, click here.

See our collection of inspiring resources at www.weboflove.org/inspiringresources

Kindly support this important work.
Click here to make a donation.
www.peerservice.org - PEERS websites: Spreading inspiration, education, & empowerment
www.momentoflove.org - Every person in the world has a heart
www.personalgrowthcourses.net - Dynamic online courses powerfully expand your horizons
www.WantToKnow.info - Reliable, verifiable information on major cover-ups
www.weboflove.org - Strengthening the Web of Love that interconnects us all
Subscribe to the PEERS email list of inspiration and education (one email per week). Or subscribe to the list of news and research on deep politics (one email every few days).