Barron Prize Empowers Kids to Make a Difference, Concierge Medicine, Elephant and Dog Best Buddies
Inspiring News Articles
October 2, 2015
Hey awesome friends,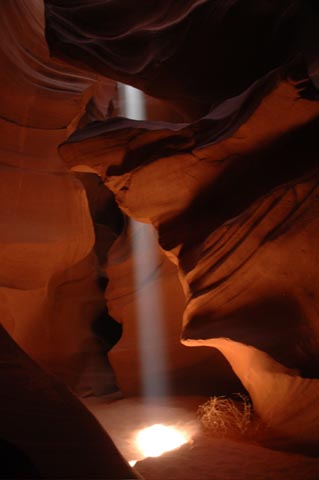 Below are key excerpts of inspiring news articles with great information on the Barron Prize that empowers kids to make a difference on issues that are important to them, concierge medicine, which costs patients less while increasing the quality of their care, the remarkable friendship between an elephant and a dog, the ex neo-Nazi that is speaking out about the power of love and forgiveness to heal the damage done by hate, and more.
Each inspiring excerpt is taken verbatim from the media website listed at the link provided. If any link fails, click here. The key sentences are highlighted in case you just want to skim. Please spread the inspiration and have a great one!
With sacred love and warm wishes,
Fred Burks for the PEERS websites
Special note: Watch a fun seven-minute TED Talk on the magic of smiling. Watch an awesome 2 1/2 minute video on the choice between fear and love.
Quote of the Week: "Whatever you can do, or dream you can do, begin it. Boldness has genius, power, and magic in it. Begin it now." ~~ Goethe
Awesome Online Courses: PEERS has developed several highly praised online courses which have not only helped to educate and inspire thousands, many have said their lives were transformed in remarkable ways. The courses bring together the very best of WantToKnow.info and other PEERS websites and weave this material into a beautiful tapestry. Check out these free courses on this webpage and read the rave reviews of those who have completed one course.
---
Barron Prize encourages youths who 'make the world better'
September 21, 2015, Christian Science Monitor
http://www.csmonitor.com/World/Making-a-difference/Change-Agent/2015/0921/Barron-Prize...
It is hard for T. A. Barron – a Colorado native, former Rhodes Scholar, and author of more than 30 highly acclaimed books – to pick the young hero that impresses him the most. They all inspire the veteran writer. In 2001, Barron founded The Gloria Barron Prize for Young Heroes, a program that strives to recognize and encourage the heroic efforts of young people and, as Barron describes it, "to spread the word about their examples as young heroes, so that other young people from all backgrounds will be inspired to do something themselves to make the world better." In the 15 years since its founding, The Barron Prize has awarded more than $540,000 to some 364 young leaders. The honorees have come from 46 states, the District of Columbia, and Canada, and have collectively raised more than $15 million for their causes. "These kids are from every conceivable background," Barron says, adding that their stories far outweigh any that he could pen. The latest batch of honorees will be announced Sept. 21, and will include Mary-Pat. Tired of attending more funerals than school graduations, she flew from Atlanta to Chicago, determined to receive help from Burrell Communications, one of the largest mutlicultural marketing firms in the world, for her "Think Twice" ad campaign against gun violence. Barron says he hopes the ever-growing list of prize winners will serve to inspire other young people.
Note: Don't miss the video of one of these inspiring teens available at the link above. Explore a treasure trove of concise summaries of incredibly inspiring news articles which will inspire you to make a difference.
---
Concierge medicine: Like having a doctor on speed dial
September 6, 2015, Sacramento Bee (Sacramento, California's leading newspaper)
http://www.sacbee.com/news/local/health-and-medicine/healthy-choices/article34268802.html
When Tamara Houston's daughter developed a painful eye condition – on a Sunday, during a high school rodeo competition – the Yuba City mom ... picked up her cellphone and called her family's primary care doctor, who met them two hours later at his Rocklin office. The cost of the weekend emergency visit? Zero, because it was already included in her family's monthly $200 fee. Houston's family of four is taking advantage of concierge medicine, a small but growing trend. Under a concierge-style practice, patients pay a monthly or annual fee ... in exchange for longer appointment times, same-day visits and round-the-clock access to their doctor by cellphone, text or email. Some concierge doctors even make house calls. "I would never go back to a regular practice," said Houston. "This takes all of the bureaucracy out of the equation. I don't have to deal with co-pays or insurance. And we get to see a doctor who knows us." Concierge medicine ... has gained more traction in recent years among both physicians and patients. "Mainstream medicine doesn't allow you to practice good medicine," said Dr. Chris Campbell, [the Houston family's primary care doctor]. In his old practice, the constant churn of patients "felt like assembly-line medicine." Dr. Marcy Zwelling, an internal medicine doctor in Los Alamitos, switched her practice nearly 15 years ago. "We've arranged for good, cash prices so patients can get their care and understand the value of what they're buying," she said. "It's huge. And it's absolutely cheaper."
Note: Explore a treasure trove of concise summaries of incredibly inspiring news articles which will inspire you to make a difference.
---
Tarra and Bella: Elephant loses man's best friend
November 4, 2011, CBS News
http://www.cbsnews.com/news/tarra-and-bella-elephant-loses-mans-best-friend/
The Elephant Sanctuary south of Nashville is more than 2,000 acres of freedom for elephants. But for a resident named Tarra, there's not enough room in Tennessee to escape the bad news she got last week. For nearly a decade, Tarra had been best friends with a dog named Bella, a mutt who wandered onto the sanctuary grounds and into the heart of the gentle giant. They were so close, in fact, that when Bella got injured a few years ago and had to spend three weeks recuperating in the sanctuary office, guess who held vigil the entire time? Twenty-two hundred acres to roam free, and Tarra just stood in the corner waiting. Home video of their reunion shows how inseparable they'd become and remained, right to the end. Last week, sanctuary workers found Bella's body. By all indications she'd been attacked by coyotes. Where they found Bella is not where she was attacked. "When I looked around ... there was no signs of an attack here," said director of elephant husbandry, Steve Smith. "And Tarra, on the underside of her trunk, had blood - as if she picked up the body." Steve's theory is Tarra carried Bella possibly a mile or more to bring her home. [The sanctuary's CEO Rob] Atkinson said the elephants are ... spending more time with Tarra and being extra nice - making gestures like giving her a portion of their food. Of course, anyone who's lost a dog knows you can't eat your way out of the grief - as much we might try - but still nice to know at least Tarra's not alone in this. It's also nice to see that compassion is much more than just human.
Note: Don't miss the beautiful video of this sad event at the link above. Explore a treasure trove of concise summaries of incredibly inspiring news articles which will inspire you to make a difference.
---
Ex-White Supremacist Gives Moving Tribute To Black Teen Who Showed You Can't Fight Hate With Hate
January 16, 2014, Huffington Post
http://www.huffingtonpost.com/2014/01/16/arno-michaelis-former-white-supremacist...
Arno Michaelis was once a thriving member of the Neo-Nazi movement. He participated in white supremacist rallies, was a fervent supporter of what he called a Racial Holy War, and was the lead singer in a hate metal band called Centurion. Michaelis says that "single parenthood, love for my daughter, and the forgiveness shown by people I once hated," changed him and guided him toward a life of tolerance, acceptance and peace. Michaelis' story was featured [among our] inspirational stories of people overcoming differences in sexuality, religion, race and nationality to do the right thing. Michaelis was kind of enough to comment on the piece personally, where he revealed that he was actually inspired by another story in the article, about Keshia Thomas, a black teenager who during a 1996 KKK rally saved the life of a white supremacist in danger of being killed by a mob of counter-demonstrators. "It's such an honor to be included among these amazing examples of humanity. Each is an inspiration, but I'm especially moved by Keshia's amazing exhibit of courage. I was on the white supremacist side of an Ann Arbor rally in 1988, and the hate the protesters reflected and amplified back at us was instrumental in justifying the white supremacist dogma that I ran with for the next 7 years. Aggression is fuel to neo-nazis. Keshia struck the most devastating blow to hate possible and I strive to follow her lead." Keshia and Arno's stories prove that a culture of tolerance can have a powerful domino effect.
Note: Explore a treasure trove of concise summaries of incredibly inspiring news articles which will inspire you to make a difference.
---
Solar energy is poised for yet another record year
September 9, 2015, Washington Post
http://www.washingtonpost.com/news/energy-environment/wp/2015/09/09/why-solar-energy...
The U.S. solar industry is on course for a new growth record in 2015, according to a new report that finds that solar photovoltaic installations now exceed 20 gigawatts in capacity and could surpass an unprecedented 7 gigawatts this year alone across all segments. A gigawatt is equivalent to 1 billion watts and can power some 164,000 homes. "It's setting records every quarter," says Shayle Kann, senior vice president of GTM Research and lead author of the [report's] residential segment. The report comes just weeks after President Obama traveled to Las Vegas — a particularly fast-paced solar market — to sing the industry's praises and cast solar, and particularly "distributed" solar on rooftops, as an icon of progress and technological innovation. Out of all new electricity installations in the U.S. in the first six months of this year, 40 percent were solar. U.S. solar photovoltaic is at 20 gigawatts of installed capacity now, and may add another 18 gigawatts by the end of next year. The new report also looks towards a tiny market at present that nonetheless contains great potential — solar-plus-storage, in which solar installations are combined directly with batteries in order to preserve energy culled from the sun for use at times of convenience or greater demand. It finds that while only 4 megawatts of solar-plus-storage were deployed last year, by this year that could increase five fold — and by 2020 it could reach 769 megawatts.
Note: Explore a treasure trove of concise summaries of incredibly inspiring news articles which will inspire you to make a difference.
---
Jim Simons: Billionaire hedge fund boss gives 800 teachers in the US a $15,000 pay rise
September 15, 2015, International Business Times
http://www.ibtimes.co.uk/jim-simons-billionaire-hedge-fund-boss-gives-800-teachers-us...
A US billionaire is hoping to boost the morale of teachers in the US by increasing their pay packets out of his own pocket. Hedge fund manager Jim Simons is to offer an extra $15,000 (£10,000) a year to 800 mathematics and science teachers in the US. The founder of Renaissance Technologies, a company worth $22bn, said that the number of people being paid would increase. "We give them extra money, $15,000 a year. We have 800 math and science teachers in New York City in public schools today, as part of a core," said Simons, during a Ted talk interview. "There's a great morale among them. They're staying in the field. Next year, it'll be 1,000 and that'll be 10% of the math and science teachers in New York public schools." He said he hoped the scheme would incentivise good teaching. "Yeah — instead of beating up the bad teachers, which has created morale problems all through the educational community, in particular in math and science, we focus on celebrating the good ones and giving them status," Simons said. Teachers in the US are paid approximately $56,383 (£37,000) a year and Simons set up the Math for America 20 years ago with his wife, Marilyn, to promote mathematics teaching in the US.
Note: For more on this remarkable man, read this New York Times article and this one in Upworthy.
---
Erik de Buhr builds huts for the homeless – but eventually gives them a 'loving shove'
September 17, 2015, Christian Science Monitor
http://www.csmonitor.com/World/Making-a-difference/2015/0917/Erik-de-Buhr-builds-huts-for...
Erik de Buhr ...has found his dream job in the construction industry. He uses his skills to build huts, 6-by-10-foot dwellings. Then he gives them away. For the past three years, these small dwellings have become a home for the homeless in Eugene, [Oregon]. Teaming up with 12 local churches, de Buhr and his wife, Fay, are giving people who have been living on the streets a safe place to sleep. So far they've placed 49 huts in the community, serving 100-plus homeless people. [They also provide] a bridge to other programs. Whether the need is drug rehabilitation or job training, getting eyeglasses or going to a dentist, de Buhr and the churches he partners with can point the way. The emphasis is always on the next step. "We foster a culture of self-improvement," de Buhr says. "That's what's rewarded in our camps." The idea is to move homeless people from needing assistance to living on their own. "We encourage people to find ways not to be a burden on the social services," de Buhr says. "And also for their own well-being not to become dependent on those social services." But in some situations those services are very much needed, he agrees, such as for people with ongoing disabilities or mental health problems. "But if you have the capacity to improve your situation, and also live with a certain self-confidence, that's what we want to see," de Buhr says. He, Fay, and their 6-year-old son live in a 6-by-10-foot hut behind their renovated office building. Next door to them are six other huts, temporary homes for homeless people.
Note: Explore a treasure trove of concise summaries of incredibly inspiring news articles which will inspire you to make a difference.
---
Meet the outsider who accidentally solved chronic homelessness
May 6, 2015, Washington Post
http://www.washingtonpost.com/news/inspired-life/wp/2015/05/06/meet-the-outsider...
Meet Sam Tsemberis. He's all but solved chronic homelessness. His research, which commands the support of most scholars, has inspired policies across the nation. The results have been staggering. Late last month, Utah, the latest laboratory for Tsemberis's models, reported it has nearly eradicated chronic homelessness. Phoenix, an earlier test case, eliminated chronic homelessness among veterans. Then New Orleans housed every homeless veteran. Homelessness has long seemed one of the most intractable of social problems. For decades, the number of homeless from New York City to San Francisco surged – and so did the costs. At one point around the turn of the millennium, New York was spending an annual $40,500 on every homeless person with mental issues. Tsemberis ...unfurled a model so simple children could grasp it, so cost-effective fiscal hawks loved it, so socially progressive liberals praised it. Give homes for the homeless, and you will solve chronic homelessness. Success begat success. The federal government tested the model on 734 homeless across 11 cities, finding the model dramatically reduced levels of addiction as well as shrank health related costs by half. "Adults who have experienced chronic homelessness may be successfully housed and can maintain their housing," the report declared. Utah's Gordon Walker, explain[s] how his state succeeded at eliminating homelessness – and saved millions, "It was costing us in state services, health-care costs, jail time, police time, about $20,000 per person. Now, we spend $12,000 per person."
Note: Explore a treasure trove of concise summaries of incredibly inspiring news articles which will inspire you to make a difference.
---
Pope Francis's Philadelphia prison visit highlights crisis in US justice system
September 21, 2015, The Guardian (One of the UK's leading newspapers)
http://www.theguardian.com/us-news/2015/sep/21/pope-francis-philadelphia-prison-bail-system
Pope Francis will meet more than 100 men and women from a dangerously overcrowded prison population. Some 80% of those inmates at that prison, [Philadelphia's] Curran-Fromhold Correctional Facility (CFCF), have not yet been convicted of the crime with which they were charged. Most of them are behind bars because they have not paid or cannot afford to pay bail while awaiting trial. Francis has visited prisons in multiple countries. This particular prison ... presents an extreme microcosm of two of the most pressing national prison problems: pretrial detention and overcrowding. The prison system – particularly in holding those who cannot afford to pay bail – targets the very people Pope Francis has shown the most concern for: the poor. With 2.2 million people incarcerated mostly in state prisons and jails like Philadelphia's, the US now ... spends about $80bn on prisons. At any given time, between 400,000 to 500,000 of those people [are] held in pretrial or midtrial detention, sometimes for weeks, months and even years, usually because they cannot afford to pay bail. The Justice Department estimates that two-thirds of those inmates are non-dangerous defendants.
Note: For more along these lines, see concise summaries of deeply revealing news articles about income inequality and systemic prison industry corruption.
---
Psychedelic drugs may be ready for a medical comeback
September 8, 2015, Los Angeles Times
http://www.latimes.com/science/sciencenow/la-sci-sn-psychedelic-drugs-medical-comeback...
New research on the use of psychedelic drugs as treatment for a range of mental disorders appears to be throwing open doors of perception long closed within the medical community, says a new analysis in the Canadian Medical Assn. Journal. For several decades, the North American medical establishment has classified psychedelic drugs – including LSD, psilocybin and [MDMA, better known as ecstasy] – as drugs of abuse with little to no medical purpose or means of safe use. That, four researchers argue, is changing. In Switzerland, Canada, Brazil, Peru, Mexico and the United States, researchers with no evident countercultural tendencies are conducting research that is finding psychedelic drugs a valuable adjunct to psychotherapy in treating addiction, post-traumatic stress and the depression or anxiety that often comes with terminal illness. Clinical investigators are demonstrating that such research "can conform to the rigorous scientific, ethical and safety standards expected of contemporary medical research," the authors write in the new analysis, titled "Psychedelic medicine: a re-emerging therapeutic paradigm." And the body of research they are generating is demonstrating that such drugs as MDMA, LSD and psilocybin can be effective in treating well-chosen patients. Two other factors - cost and time - also appear to be opening minds about the potential therapeutic uses of psychedelic drugs.
Note: For more about the therapeutic uses of psychedelic drugs, see these concise summaries of deeply revealing news articles from reliable sources.
---
Psychedelics Promise a 'Paradigm Shift' in Treating Mental Illness
September 8, 2015, Newsweek
http://www.newsweek.com/psychedelics-promise-paradigm-shift-treating-mental-illness-369851
In the 1950s through the early '70s, research began to show that psychedelics like LSD and psilocybin, the active ingredient in magic mushrooms, could be quite effective at treating mental health disorders like addiction. Then ... the so-called "war on drugs" began. For nearly a generation, science on these substances shut down. But that's changing. In the past 20 years or so, a small amount of research has once again begun to focus on these chemicals, showing that they have promise for treating a range of conditions, from addiction to depression and anxiety, says Evan Wood, a psychiatric researcher at the University of British Columbia. In 2006, researchers at the University of Arizona published a study showing obsessive-compulsive patients who ingested psilocybin had immediate and lasting reductions in problematic symptoms. The same year, Johns Hopkins University physician and researcher Roland Griffiths showed that in healthy volunteers, psilocybin produced lasting benefits like improved mood and peacefulness six months after ingestion. Similar work has shown psilocybin can help treat anxiety associated with cancer, at UCLA and New York University. And a study in late 2014 found that LSD permanently reduced anxiety in a small number of patients. Wood says he's most excited about research into using psychedelics to treat addiction. He published a review on September 8 in the Canadian Medical Association Journal covering recent work in this field.
Note: For more about the therapeutic uses of psychedelic drugs, see these concise summaries of deeply revealing news articles from reliable sources.
---
Note: For summaries of the latest news articles covering deep politics and censored news, click here. For summaries of the most important news articles ever along these lines, click here.
Don't miss our treasure trove of inspiring resources
Kindly support this work of love: Donate here
Explore the mind and heart expanding websites managed by the nonprofit PEERS network:
Subscribe to the PEERS email list of inspiration and education (one email per week). Or subscribe to the list of news and research on deep politics (one email every few days).