Chocolate Lovers Rejoice, Babies in Boxes, Portugal Tackles Drug Problem
Inspiring News Articles
June 26, 2015
Hey awesome friends,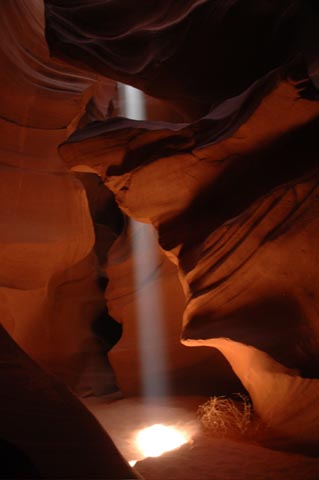 Below are key excerpts of inspiring news articles with great information on the amazing health benefits of chocolate, How Finland's baby boxes have improved child health, Portugal's unusual and successful answer to the drug problem, and more.
Each inspiring excerpt is taken verbatim from the media website listed at the link provided. If any link fails, click here. The key sentences are highlighted in case you just want to skim. Please spread the inspiration and have a great one!
With sacred love and warm wishes,
Fred Burks for the PEERS websites
Special note: Read about and watch an inspiring video on Jews and Muslims praying together. Watch an excellent one-minute video on how to easily, quickly, and completely remove a tick from your skin. Watch an inspiring two-minute video on the beauty of both giving and receiving. Watch an inspiring three-minute video of amazing bubble art. Watch an inspiring TED Talk on infidelity. Read how Hawaii plans to fight homelessness by converting old city buses into homeless shelters. Read the autobiography of a once-forgotten genius - Nikola Tesla.
Quote of the Week: "When we're each aware of our own magnificence, we don't feel the need to control others, and we won't allow ourselves to be controlled." ~~ Anita Moorjani in her profound book Dying to Be Me.
---
Good news for chocolate lovers
June 16, 2015, Washington Post
http://www.washingtonpost.com/news/to-your-health/wp/2015/06/15/good-news...
Ahh, chocolate. There probably isn't a more magical ingredient on earth than the sweet, dark brown flavoring used for more than 3,000 years. Today most chocolate is consumed in the form of candy. Common sense tells us that too much of something so fatty and full of calories is a bad thing. But a surprising number of studies have found that dark chocolate can reduce the risk of death from a heart attack, decrease blood pressure and help those with chronic fatigue syndrome. The question for many chocolate lovers has been at what point are you having too much of a good thing. That is, is there an optimal "dose" for chocolate eating? A new study published in the journal Heart on Monday looked at the effect of diet on long-term health. It involved 25,000 volunteers and found that the answer to how much chocolate can be good for you is - a lot. Those who ate 15 to 100 grams of chocolate a day in the form of everything from Mars bars to hot cocoa had lower heart disease and stroke risk than those who did not consume the confection. The study also noted that more of the participants in the study ate milk chocolate vs. dark chocolate which has long been considered healthier. This might suggest that beneficial health effects may apply to both, the researchers said.
Note: Explore a treasure trove of concise summaries of incredibly inspiring news articles which will inspire you to make a difference.
---
Why Finnish babies sleep in cardboard boxes
June 4, 2013, BBC
http://www.bbc.com/news/magazine-22751415
For 75 years, Finland's expectant mothers have been given a box by the state. It's like a starter kit of clothes, sheets and toys that can even be used as a bed. And some say it helped Finland achieve one of the world's lowest infant mortality rates. It's a tradition that dates back to the 1930s and it's designed to give all children in Finland, no matter what background they're from, an equal start in life. The maternity package - a gift from the government - is available to all expectant mothers. It contains bodysuits, a sleeping bag, outdoor gear, bathing products for the baby, as well as nappies, bedding and a small mattress. With the mattress in the bottom, the box becomes a baby's first bed. Many children, from all social backgrounds, have their first naps within the safety of the box's four cardboard walls. Mothers have a choice between taking the box, or a cash grant, currently set at 140 euros, but 95% opt for the box as it's worth much more. The tradition dates back to 1938. In the 1930s Finland was a poor country and infant mortality was high - 65 out of 1,000 babies died. But the figures improved rapidly in the decades that followed. Mika Gissler, a professor at the National Institute for Health and Welfare in Helsinki, gives several reasons for this - the maternity box and pre-natal care for all women in the 1940s, followed in the 60s by a national health insurance system and the central hospital network. At 75 years old, the box is now an established part of the Finnish rite of passage towards motherhood, uniting generations of women. For some families, the contents of the box would be unaffordable if they were not free of charge.
Note: Explore a treasure trove of concise summaries of incredibly inspiring news articles which will inspire you to make a difference.
---
Why hardly anyone dies from a drug overdose in Portugal
June 5, 2015, Washington Post
http://www.washingtonpost.com/blogs/wonkblog/wp/2015/06/05/why-hardly-anyone...
Portugal decriminalized the use of all drugs in 2001. Weed, cocaine, heroin, you name it -- Portugal decided to treat possession and use of small quantities of these drugs as a public health issue, not a criminal one. Whenever we debate similar measures in the U.S. - marijuana decriminalization, for instance - many drug-policy makers predict dire consequences. But in Portugal, the ... prevalence of past-year and past-month drug use among young adults has fallen since 2001. Overall adult use is down slightly too. And new HIV cases among drug users are way down. Now, numbers just released from the European Monitoring Centre for Drugs and Drug Addiction paint an even more vivid picture of life under decriminalization: drug overdose deaths in Portugal are the second-lowest in the European Union. Among Portuguese adults, there are 3 drug overdose deaths for every 1,000,000 citizens. Comparable numbers in other countries range from 10.2 per million in the Netherlands to 44.6 per million in the U.K., all the way up to 126.8 per million in Estonia. The E.U. average is 17.3 per million. Perhaps more significantly, the report notes that the use of ... so-called "synthetic" marijuana, "bath salts" and the like is lower in Portugal than in any of the other countries for which reliable data exists. This is arguably a positive development for public health in the sense that many of the designer drugs that people develop to skirt existing drug laws have terrible and often deadly side effects.
Note: Portugal's inspiring approach has contributed to public health outcomes that starkly contrast U.S. trends.
---
Colorado Teacher Shares Heartbreaking Notes From Third Graders
April 16, 2015, ABC News
http://abcnews.go.com/Lifestyle/colorado-teacher-shares-heartbreaking-notes...
Kyle Schwartz teaches third grade at Doull Elementary in Denver. In a bid to build trust between her and her students, Schwartz thought up a lesson plan called "I Wish My Teacher Knew." For the activity, Schwartz's third graders jot down a thought for their teacher, sharing something they'd like her to know about them. "I let students determine if they would like to answer anonymously," she says. "I have found that most students are not only willing to include their name, but also enjoy sharing with the class. Even when what my students are sharing is sensitive in nature, most students want their classmates to know. "Some notes are heartbreaking like the first #iwishmyteacherknew tweet which read, 'I wish my teacher knew I don't have pencils at home to do my homework.' I care deeply about each and every one of my students and I don't want any of them to have to suffer the consequences of living in poverty." Blown away by her class' honesty, Schwartz shared some of the notes on Twitter using the hashtag #IWishMyTeacherKnew, encouraging fellow teachers to employ the same lesson with their own students. "After one student shared that she had no one to play with at recess, the rest of the class chimed in and said, 'we got your back.' The next day during recess, I noticed she was playing with a group of girls. Not only can I support my students, but my students can support each other." Schwartz says she also hopes her lesson can help her connect students and their families with the proper resources they need to live comfortably.
Note: Read another inspiring article on this great idea.
---
'Sea change' in Catholic sex abuse scandal
June 10, 2015, CNN News
http://www.cnn.com/2015/06/10/us/pope-vatican-bishops-sex-abuse-tribunal/
Pope Francis has created a church tribunal to judge bishops who fail to protect children from sexually abusive priests, the Vatican announced Wednesday, a move long sought by abuse victims and their advocates. The new court will be part of the powerful Congregation for the Doctrine of the Faith, the Catholic Church's chief watchdog. Since 2001, the congregation has judged priests accused of sexual abuse, but there has been no Vatican office with a similar role to judge bishops. The Rev. Federico Lombardi, a Vatican spokesman, said the Pope will appoint a secretary and permanent staff for the tribunal. Longtime critics of the Vatican called Wednesday's move a "sea change" within the Catholic Church. "Priests abuse children, and so do bishops," said Terence McKiernan, president of the watchdog group BishopAccountability.org. "Bishops who offend are inevitable enablers, and the commission's plan must confront that sad fact." Advocates for sexual abuse victims gave the new tribunal qualified approval. "Time will tell whether these moves actually result in holding bishops accountable for cover-ups of crimes," Boston-based church reform group Voice of the Faithful said. "But these steps are the most promising the Vatican has yet taken." The new court was advocated by Boston Cardinal Sean O'Malley, who has long pushed the Vatican to discipline bishops who failed to protect children.
Note: Explore a treasure trove of concise summaries of incredibly inspiring news articles which will inspire you to make a difference.
---
Medical marijuana helps stem 6-year-old's seizures
December 10, 2012, CNN News
http://www.cnn.com/2012/12/10/health/medical-marijuana-child/
Before he started taking a liquid, nonpsychoactive form of marijuana, Jayden couldn't walk, eat solid food or take a bath. He has Dravet's syndrome, a rare and catastrophic form of childhood epilepsy. It has triggered seizures so frequent that 44 times he has been rushed to the hospital in an ambulance. Jayden's doctors prescribed 22 anti-seizure pills a day, which controlled the seizures but left him immobilized due to the side effects. "He's in pain and suffering and crying," said Jayden's father, Jason David. "You can't help him no matter what. What are you supposed to do?" Last year, he had enough. David turned to ... medical marijuana. For the first time since Jayden was 4 months old, the boy went through an entire day without a seizure. Jayden [now] plays at a park, climbing up and down the steps of the jungle gym. He swims at his local pool. His father has begun to wean him off the powerful pharmaceutical pills, which he believes have kept his son from developing properly. The liquid, nonpsychoactive form of marijuana that Jayden takes ensures the boy doesn't get "high." Harborside Health Center, a medical marijuana clinic in Oakland, California, helped create the original tincture Jayden took. The center still analyzes and tests the marijuana before David administers it to his son. "Parents don't want to bring their children to something controversial like cannabis," says Harborside's executive director, Steven DeAngelo. "The only thing separating them from help are outdated rules that need to be changed." Those rules are at the federal level, where marijuana remains illegal.
Note: Watch a very touching video on Jayden and his miracle recovery.
---
Nobel Prize winner Muhammad Yunus: Everyone is an entrepreneur
June 15, 2015, San Francisco Chronicle (San Francisco's leading newspaper)
http://www.sfchronicle.com/business/article/Nobel-Prize-winner-Muhammad-Yunus...
Muhammad Yunus, the founder of the global microfinance movement, is perhaps best known for winning the Nobel Peace Prize in 2006. Yunus thinks the American Dream — or at least key components of it — is kind of a sham. "It's the tyranny of employment," Yunus told me. It's not the working that he objects to. It's the idea that so many simply aspire to work for someone else. For him, the idea of employment is the result of an artificial economic system that anoints the few as entrepreneurs and the rest of us workers. The philosophy goes to the heart of Yunus' lifelong work in microfinance to combat poverty. Since 1997, Grameen Bank, the nonprofit financial institution he founded in Bangladesh, has lent billions of dollars to poor people, mostly women, to start their own businesses. Yunus' ideas are incompatible with ... the venture capital model. "Some people tell me 'Not all human beings are entrepreneurs,'" he said. "'Some have that capability. Others do not have that capability.' I say 'Why do you say that? You distort them to make them workers. You already ruined them, giving their mind this idea of job.'" Is a poor woman in Bangladesh who cleans people's homes any less of an entrepreneur than Mark Zuckerberg? The only difference is that Facebook got millions of dollars in venture capital whereas the woman received a $5 loan from Grameen Bank to buy a vacuum cleaner and a mop. There is no such bank for poor people in America to start businesses, let alone open a savings and checking account.
Note: Read more on the empowering microcredit movement and the inspiring work of Muhammad Yunus.
---
Finally! Woman to be on new $10 bill
June 18, 2015, CNN News
http://money.cnn.com/2015/06/17/news/economy/woman-on-ten-dollar-bill/
On Wednesday, U.S. Treasury Secretary Jack Lew said a woman will be featured on a redesigned $10 bill in 2020 - the 100th anniversary of the Constitution's 19th Amendment, which gave women the right to vote. A decision on who the woman will be won't be made for several months. The last woman on U.S. paper currency was Martha Washington, who was on the $1 Silver Certificate between 1891 and 1896. "We have only made changes to the faces on our currency a few times since bills were first put into circulation, and I'm proud that the new 10 will be the first bill in more than a century to feature the portrait of a woman," Lew said. The department will launch a website, and is asking for input over social media with the hashtag #TheNew10. Lew wants the next generation of U.S. currency to underscore the theme of American democracy. The portrait must also be of someone who is no longer living. Hamilton, who was the nation's first treasury secretary, has been on the $10 bill since 1929. Bills are flagged for updates mainly for security reasons, Lew said. It was a "happy coincidence" that a push to put a woman on American money happened as the $10 note came under consideration. Lew said Hamilton will also be a part of the new design. He said it's up for discussion whether Hamilton will appear alongside a woman or be the centerpiece of one version of the new bill.
Note: Explore a treasure trove of concise summaries of incredibly inspiring news articles which will inspire you to make a difference.
---
What's Next for the World's Largest Federation of Worker-Owned Co-Ops?
June 12, 2015, Yes! Magazine
http://www.yesmagazine.org/new-economy/world-s-largest-federation-of-worker-owned...
What if there were an alternative corporate model ... that was still globally competitive but empowered local workers and addresses income inequality? Mondragon Corporation [is] a federation of 103 worker-owned cooperatives based in the Basque region of Spain. The corporation employs more than 74,000 people around the world. About 60,000 are worker-owners. Managers at Mondragon cannot make more than six times the salary of their lowest paid workers. YES! talked with Josu Ugarte, the president of Mondragon International. UGARTE: We combine economic issues with social ones. Apart from sharing profits, ownership, and management, we have three key values: solidarity, inter-cooperation, and social transformation. Our solidarity in terms of salaries changes the distribution of wealth in society. If the Basque region in Spain were a country, it would have the second-lowest income inequality in the world. This is social transformation. One thing I want to point out is that we're a business, so we need to remain competitive. If we don't do that, then we cannot create and share value. There are differences in the profitability of different companies within Mondragon. For example, if one company is turning a profit every year, then they are giving 30 percent of that profit to Mondragon. [If] another company gives nothing because they are not making a profit, [then] that can seem unfair. But the company that is successful today may have needed help 20 years ago. That is ... one of the keys of our success.
Note: Explore a treasure trove of concise summaries of incredibly inspiring news articles which will inspire you to make a difference.
---
Note: For summaries of the latest news articles covering deep politics and censored news, click here. For summaries of the most important news articles ever along these lines, click here.
Don't miss our treasure trove of inspiring resources
Kindly support this work of love: Donate here
Explore the mind and heart expanding websites managed by the nonprofit PEERS network:
Subscribe to the PEERS email list of inspiration and education (one email per week). Or subscribe to the list of news and research on deep politics (one email every few days).