Canadian City Eliminates Homelessness, Benefits of Organic School Lunches, Free Money Day
Inspiring News Articles
October 30, 2015
Hey awesome friends,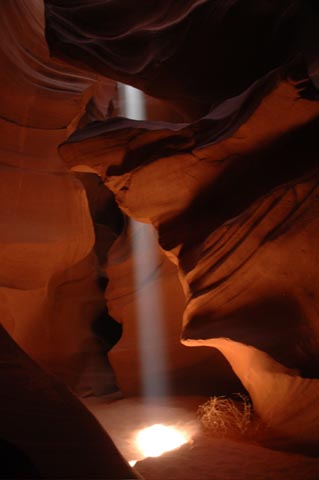 Below are key excerpts of inspiring news articles with great information on the first city in Canada to eliminate homelessness, the California school seeing improved student health and performance after switching to organic lunches, how 'free money day' is playfully challenging people all over the world to change how they think about money, and more.
Each inspiring excerpt is taken verbatim from the media website listed at the link provided. If any link fails, click here. The key sentences are highlighted in case you just want to skim. Please spread the inspiration and have a great one!
With sacred love and warm wishes,
Fred Burks for the PEERS websites
Fred Burks video message: We've heard from many of you that our emails have been disappearing or are filtered to spam. For those who might have missed the video message sent out by Fred Burks earlier this month, please watch it on this webpage.
Quote of the Week: "The world is a dangerous place to live, not because of those who are evil, but because of those who don't do anything about it." ~~ Albert Einstein
---
Medicine Hat becomes the first city in Canada to eliminate homelessness
May 14, 2015, CBC (Canada's public broadcasting system)
http://www.cbc.ca/radio/asithappens/as-it-happens-thursday-edition-1.3074402/medicine...
Medicine Hat, a city in southern Alberta, pledged in 2009 to put an end to homelessness. Now they say they've fulfilled their promise. No one in the city spends more than 10 days in an emergency shelter or on the streets. If you've got no place to go, they'll simply provide you with housing. "We're pretty much able to meet that standard today. Even quicker, actually, sometimes," [said] Mayor Ted Clugston. Clugston admits that when the project began in 2009, when he was an alderman, he was an active opponent of the plan. "I even said some dumb things like, 'Why should they have granite countertops when I don't,'" he says. "However, I've come around to realize that this makes financial sense." Clugston says that it costs about $20,000 a year to house someone. If they're on the street, it can cost up to $100,000 a year. "This is the cheapest and the most humane way to treat people," he says. "Housing First puts everything on its head. It used to be, 'You want a home, get off the drugs or deal with your mental health issues,'" Clugston says. "If you're addicted to drugs, it's going to be pretty hard to get off them, if you're sleeping under a park bench." And the strategy has worked. In Medicine Hat, emergency room visits and interactions with police have dropped. But there was one change that initially surprised Clugston — court appearances went up. "They end up dealing with their past, atoning for their sins," he says. Clugston believes that no one on the streets is unreachable.
Note: Explore a treasure trove of concise summaries of incredibly inspiring news articles which will inspire you to make a difference.
---
Marin City school says it's first in US to have all organic lunches
August 27, 2105, ABC News (San Francisco affiliate)
http://abc7news.com/education/marin-city-school-says-its-first-in-us-to-have-all...
School lunches are undergoing a big change in Marin County [CA]. In fact, one school might be making food history. This is school lunch as a fine dining experience, with fresh flowers on each table and the chef sitting down to personally explain his menu; one he's made from scratch. And everything is 100 percent organic and non-genetically modified. The Marin City School District is said to be the first in the nation to offer that. "It's literally the best we can get, that's the starting point," said Judi Shils, director of Turning Green. "That's how we can begin to start making bodies healthy and minds healthy." Turning Green is a nonprofit that launched the Conscious Kitchen at Bayside Martin Luther King Jr. Academy in 2013 and this year added a second site. Some of the produce comes from the school's own garden. Because many of the students qualify for free or reduced lunch, the federal government picks up the tab for the meals. But the Conscious Kitchen also has an influential local partner. Justin Everett, the acclaimed Executive Chef at Cavallo Point Lodge in Sausalito, consults on menus and mentors some of the students. "Food speaks to everybody and that's this great way that we can connect with kids," said Everett. For some, it's a learning process. "I didn't like everything," said one student. But most like the switch from pre-packaged foods. "It's fresh, doesn't have pesticides in it," said another student. A healthy breakfast and a snack are also served and educators say they've seen improvement in behavior and grades.
Note: This article neglected to mention that teachers at the school have reported that as a result of the dietary change, they have seen increased leadership qualities exhibited by students, improved academic performance, and a huge 67% decrease in disciplinary cases.
---
Free Money Day: what happens when you give money to strangers?
September 15, 2015, The Guardian (One of the UK's leading newspapers)
http://www.theguardian.com/sustainable-business/2015/sep/15/free-money-day-generosity...
Free Money Day, being celebrated today, is an annual event where people hand out money to strangers, two notes or coins at a time, asking them to pass half on to someone else. Using fun and intrigue, the day encourages conversations about our broken financial system and how its very design increases inequality. The Free Money Day project began in 2011 when a number of researchers at the Post Growth Institute were looking for a way to engage the broader population in a conversation on financial reform. Four years later, more than 200 Free Money Day events spanning 41 countries have been held, and more than US$10,000 (£6,500) has been distributed. In Moerewa, New Zealand, for example, buskers Emma and Derek handed out money to people listening to their music. In Mexico City, Axel gave his money to people living on the streets with a request that they in turn pass half on to strangers. In Utah, Roger handed out two $1 bills to each of his restaurant co-workers. Others have taken the experiment beyond money. In 2012, Gonçalo's video store in Lisbon, Portugal, for example, offered free movie rentals. In the same year, Layne and Patcharin in Chiang Mai, Thailand, were so inspired by the Free Money Day concept that they gave away half of their 14-acre land holding to begin a land trust for permaculture farmers. By exploring the real value of money, Free Money Day encourages people to consider how they can put it to better use.
Note: Explore a treasure trove of concise summaries of incredibly inspiring news articles which will inspire you to make a difference.
---
The cave digger: Hewing art from the very landscape
May 18, 2014, CBS News
http://www.cbsnews.com/news/the-cave-digger-hewing-art-from-the-very-landscape/
Ra Paulette ... has been scraping and shaping New Mexico's sandstone into man-made caves of art. He calls them his wilderness shrines - massive in scale, poetic in their design. "I see this as an environmental project; I'm trying to open up people's feelings," he said. He has no degree in sculpting. He's not a structural engineer, and he's not an architect. He is simply a man who found his passion. "Most of the wonder that I feel is in the actual making of the caves," he said. "Once they're made, I move on, if I want fresh wonder." He's found that fresh wonder digging about a dozen caves so far, most commissioned by nearby residents who want a piece of livable art. One cave along the Rio Grande River even has power, a wood floor, and a colorful bathtub with running water. It took Paulette two years to dig. He charged a mere $12 an hour in labor. "You don't do this for the money, you're not getting rich off making these beautiful places," said Cowan. "No, it's the process, you know? I'm having the time of my life." Recently ... documentary filmmaker heard of the caves, and spent three years following Paulette as he dug. The result was a film so unique it was nominated for an Academy Award. Suddenly, Ra Paulette was a caveman with a following. Showing us his latest project, [he said], "This is the largest thing I've ever done." At 67, he'll be well into his 70s before he shares this cave with the world. He hopes those who come here will find in its solitude what Ra Paulette already has: a sense of peace, and purpose.
Note: These caves bear some similarity to the intriguing carved caves in New Mexico allegedly created by a group called the WingMakers.
---
Filmmakers' Pitch: See Our Movie, Save the World
September 29, 2015, New York Times
http://www.nytimes.com/2015/09/30/movies/racing-extinction-and-this-changes-everything...
Two movies on similar missions are opening within weeks of each other this season, "Racing Extinction" and "This Changes Everything," both exploring the devastation humanity has wrought on the natural world. Yet rather than focusing only on what is dying and lost, both films offer messages of hope, profiling people who have helped stop ... the pillaging of wildlife and land. Naomi Klein, who adapted "This Changes Everything," based on her book of the same name, said a film salesman ... told her that he would market the movie only if there was no reference to climate change in the marketing. If you beat people over the head with shame, guilt and despair ... people turn away and try to forget about it. Cognizant of such aversion, the teams behind each film ... developed similar plans: target the people most passionate about what's at stake, and bank on them to draw in others. "We want to make sure we approach the core audience directly," said Richard Abramowitz, whose company, Abramorama, is distributing both films. "Racing Extinction" got a head start with its message this summer when the director and his collaborators projected images of endangered animals onto the Empire State Building. "This Changes Everything"... focuses on grass-roots movements that thwarted oil companies and communities that embraced renewable energy. It's all part of the effort to get people to see the movie and then take an action.
Note: Explore a treasure trove of concise summaries of incredibly inspiring news articles which will inspire you to make a difference.
---
In Iceland, the 26th banker has been jailed for their role in the 2008 financial crisis
October 23, 2015, The Independent (One of the UK's leading newspapers)
http://i100.independent.co.uk/article/meanwhile-in-iceland-the-26th-banker-has-been...
While British and American bankers who brought the world's economy to its knees in 2008 have barely faced the consequences for their actions, in Iceland, it's a different story. The Nordic nation, which was one of the worst affected by the 2008 financial crisis, has sentenced 26 bankers to a combined 74 years in prison. In two separate rulings last week, the Supreme Court of Iceland and Reykjavik District Court sentenced six top managers of two national banks for crimes committed in the lead up to the banking sector's collapse, bringing the total number of people who have faced the music for their roles in the crash to 26. At the moment the maximum penalty for white collar crime in Iceland is six years. Iceland deregulated its financial sector in 2001, and manipulation of the markets by bankers led to a system-wide meltdown when the global economy tanked in 2008. Iceland's economy is now in comparatively [good] health since the country was forced to borrow heavily from the International Monetary Fund seven years ago. As Iceland's president Olafur Ragnar Grimsson said when asked how the country recovered so quickly: "We were wise enough not to follow the traditional prevailing orthodoxies of the Western financial world in the last 30 years. We introduced currency controls, we let the banks fail, we provided support for the poor, and we didn't introduce austerity measures like you're seeing in Europe." In the US and the UK, of course, we just bailed them out.
Note: According to the New York Times, the lines between Washington and Wall Street are blurred. Will US officials ever get serious about about financial industry corruption?
---
This Magnet Can Change Your Faith in God
October 14, 2015, The Daily Beast
http://www.thedailybeast.com/articles/2015/10/14/this-magnet-could-change-everything...
What if belief in God and prejudice against immigrants could be altered by magnetic energy? That's the question researchers sought to explore in a study published Wednesday in the journal Social Cognitive and Affective Neuroscience. The "magnetic energy" comes in the form of transcranial magnetic stimulation (TMS), a noninvasive procedure that uses a metal coil to send pulses to the brain. By activating certain regions of the brain, doctors have used it for things like measuring the damage of a stroke or treating depression. These researchers sought ... to temporarily disable one part of the brain: the part that responds to threats. Shutting down the [posterior medial frontal cortex] — they theorized — would reduce the need to believe in God. A similar model was used to test group prejudice. In both cases, their predictions rang true. In the participants whose pMFC was temporarily shut down, 32.8 percent fewer expressed belief in God, angels, or heaven. Some 28.5 percent more displayed a positive response toward the immigrant who was critical of America, compared with the control group. The University of York's Keise Izuma says, "People often turn to ideology when they are confronted by problems."
Note: The above article fails to mention the mind control applications of this fascinating new research.
---
SOCAP conference teaches doing well by doing good
October 9, 2015, San Francisco Chronicle (San Francisco's Leading Newspaper)
http://www.sfchronicle.com/business/article/SOCAP-conference-teaches-doing-well-by...
After decades on the fringes, impact investing is going mainstream. Though the phrase isn't yet commonplace, the concept is familiar enough to have spawned several monikers: values-based investing, green investing, mission-driven investing, sustainable investing, socially responsible investing, principled investing. Some 3,000 investors and entrepreneurs convened at Fort Mason this week to discuss the idea at SOCAP, the leading conference for people who want to support social innovation with their money. "Social-impact investors want to make sure they are doing good in the world but as a genuine investment, not philanthropy," said Eryc Branham, CEO of MissionHub, which produces the conference. The rapidly growing field measures returns not just in dollars and cents but in social and environmental change. On the financial side, some investors accept lower returns as a trade-off for doing good. But they don't necessarily have to. A new report from the Wharton School at the University of Pennsylvania found that pursuing a social agenda doesn't come at a financial price. After studying 53 funds with 557 investments, Wharton found that their rate of return from 2000 to 2014 was in line with benchmarks like the Standard & Poor's 500 index. While impact investing amounts are still small compared with the multitrillion-dollar financial market, the potential for making a difference is immense.
Note: Learn how the microcredit movement is providing investors with financial returns while empowering small business owners and lifting people out of poverty.
---
FCC gives inmates price break on prison phone calls
October 22, 2015, Miami Herald/Associated Press
http://www.miamiherald.com/news/nation-world/national/article40887486.html
The Federal Communications Commission voted to cap the price that phone companies can charge for calls to and from prison inmates, which they say can run up to a staggering $14 per minute. The rates for prison phone calls far exceed those of the general public, with the financial burden falling on the families of the more than 2 million incarcerated Americans. Under the new rules, scheduled to go into effect in early 2016, most prison inmates will not be charged more than 11 cents per minute for any call. The rules will ... also curb the extra charges that can often tack on up to an extra 70 percent, according to the commission. "The truth is that each of us is paying a heavy price for what is now a predatory, scaled market regime," said Democratic FCC Commissioner Mignon Clyburn. "Not one of us here would ever consider paying $500 a month for a voice-only service where calls are dropped routinely for no reason." While they don't ban them outright, the new FCC rules also strongly discourage what they describe as kickbacks, the commission phone companies usually pay correctional facilities to win lucrative phone service contracts. "Incarceration is a policy choice, and it's imminently unfair to then ask the families to pay for the correctional budgets," said Aleks Kajstura, legal director at the Prison Policy Initiative ... citing the case of one inmate who faced a $56 bill for a four-minute conversation with a pro bono attorney.
Note: For more along these lines, see concise summaries of deeply revealing prison industry corruption news articles from reliable major media sources.
---
Calgary bullied teen's loving response earns her love in return
October 16, 2014, Christian Science Monitor
http://www.csmonitor.com/The-Culture/Family/Modern-Parenthood/2014/1016/Calgary-bullied...
Caitlin Prater-Haacke of Alberta, Canada was urged by bullies to kill herself, via Facebook post. Instead of sinking into negativity she turned the situation into a positive lesson. Lee Hirsch, director of the documentary "Bully," which aired Monday on PBS Monday, is among those lending their support to Caitlin, who was reprimanded by her school for her "Positive Post-It Day" approach to bullies. In late September, someone broke into Caitlin's locker at George McDougall High School in Airdrie, a community just north of Calgary, and wrote a Facebook status using Caitlin's iPad that encouraged her to die. Rather than letting the bully win, the 11th grader wrote inspiring, positive, encouraging messages on 800 Post-It notes and left them around her school - with messages like "You're beautiful," "Love yourself," and "You're awesome." Now her campaign has also taken to Twitter with the tag #PositivePostItDay. "Bullying is not necessarily addressed, and people get really down about it, I wanted to do something positive - it was about due time," Caitlin told the Toronto Sun. Caitlin's town, led by a mayoral proclamation, banded together to launch a new anti-bullying campaign called "Positive Post-it Day" which encourages residents to leave anonymous notes of kindness for one another each year on Oct. 9. "What I really got out of this story is the way this student chose not to be derailed by this negative experience," said Hirsch. "She became a role model to her classmates, teachers, her mayor and her town."
Note: Watch a short video on this inspiring news story.
---
The miracle of profit-sharing: Year 65 and still no layoffs
December 15, 2013, PBS
http://www.pbs.org/newshour/rundown/the-miracle-of-profit-sharing-year-65-and-still...
When Canadian journalist ... Frank Koller published his book Spark: How Old-Fashioned Values Drive a Twenty-First-Century Corporation: Lessons from Lincoln Electric's U, about the profit-sharing model pioneered at Cleveland's Lincoln Electric, it encouraged Making Sense to return to the manufacturer after first reporting on them back in 1992. Two years later, Koller now updates us on yet another profitable year for Lincoln. Frank Koller: Here are the latest numbers for the Ohio-based multinational welding manufacturer, now 118 years old. 80: uninterrupted years of paying an employee bonus (i.e. profitable every year since 1934). $33,029: average 2013 bonus per U.S. employee (roughly 3,000 employees). $81,366: average 2013 total earnings per U.S. employee (wages or salary + bonus). $100.7 million: total pre-tax profit shared with employees, Lincoln's largest bonus pool ever. 0: number of layoffs in 2013 (that makes 65 years without any layoffs) #1: Lincoln Electric remains number one in the global marketplace in its industry. These figures once again provide convincing and reassuring evidence that with an unwavering commitment to respecting employees by offering the opportunity to significantly share in the profits of the firm, while demanding their very best, it is possible to run a very profitable, very large, technologically superior multinational business based in North America while also honoring a firm's obligations to its customers, investors and society at large.
Note: Explore a treasure trove of concise summaries of incredibly inspiring news articles which will inspire you to make a difference.
---
Note: For summaries of the latest news articles covering deep politics and censored news, click here. For summaries of the most important news articles ever along these lines, click here.
Don't miss our treasure trove of inspiring resources
Kindly support this work of love: Donate here
Explore the mind and heart expanding websites managed by the nonprofit PEERS network:
Subscribe to the PEERS email list of inspiration and education (one email per week). Or subscribe to the list of news and research on deep politics (one email every few days).