6 Exercises for Happiness, Paying Not to Kill Cuts Murder Rate 2/3, A CEO Who Really Cares
Inspiring News Articles
May 1, 2015
Hi awesome friends,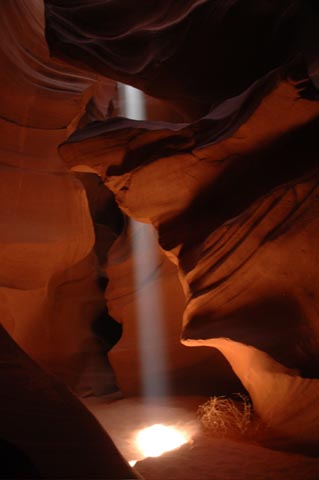 Below are key excerpts of inspiring news articles with great information on six great exercises for happiness, a city which cut its murder rate by 2/3 by paying people not to kill, a CEO who radically cut his own pay to lift all his employees, and more.
Each inspiring excerpt is taken verbatim from the media website listed at the link provided. If any link fails, click here. The key sentences are highlighted in case you just want to skim. Please spread the inspiration and have a great one!
With sacred love and warm wishes,
Fred Burks for the PEERS websites
Special note: Read about a revolutionary motor shown to produce more energy than it consumes on this webpage and this one. And read an interesting Mother Jones article on the possibility that Hillary Clinton will take up the UFO/ET issue.
Quote of the Week: "You are the center of your universe. Everyone else is the center of their own universe. And thus we are all equal." ~~ Nassim Haramein of The Resonance Project
Video of the Week: If you are ready to be thoroughly inspired by a man who has been creating a profound new paradigm his whole life in business, education, and much more, don't miss the amazing TedTalk by Ricardo Semler. You won't be disappointed.
---
Shawn Achor's 6 exercises for happiness
April 22, 2015, CBC News (Canada's Public Broadcasting System)
http://www.cbc.ca/news/health/shawn-achor-s-6-exercises-for-happiness-1.3040937
Psychologist and best-selling author Shawn Achor has made a career studying the science of happiness. "Scientifically, happiness is a choice," Achor says. He explains that research has shown you can rewire your brain to make yourself happy by practising simple happiness exercises. Achor says in just 21 days, the exercises can transform a pessimist into an optimist. And within 30 days, those habits change the neuropathways of our brains and turn us into lifelong optimists. These six daily happiness exercises are proven to make anyone, from a 4-year old to an 84-year old, happy, or simply happier, Achor says: 1. Gratitude Exercises. Write down three things you're grateful for that occurred over the last 24 hours. They don't have to be profound. 2. The Doubler. Take one positive experience from the past 24 hours and spend two minutes writing down every detail about that experience. As you remember it, your brain labels it as meaningful and deepens the imprint. 3. The Fun Fifteen. Do 15 minutes of a fun cardio activity, like gardening or walking the dog, every day. The effects of daily cardio can be as effective as taking an antidepressant. 4. Meditation. Every day take two minutes to stop whatever you're doing and concentrate on breathing. 5. Conscious act of kindness. At the start of every day, send a short email or text praising someone you know. 6. Deepen Social Connections. Spend time with family and friends.
Note: The three-minute video at the link above link has some good ideas on achieving greater happiness. Explore a treasure trove of concise summaries of incredibly inspiring news articles which will inspire you to make a difference.
---
Did This City Bring Down Its Murder Rate by Paying People Not to Kill?
August 2014, Mother Jones
http://www.motherjones.com/politics/2014/06/richmond-california-murder-rate...
It was a crazy idea, but Richmond, California, wouldn't have signed off on DeVone Boggan's plan if it had been suffering from an abundance of sanity. For years, the Bay Area city had been battling one of the nation's worst homicide rates and spending millions of dollars on anti-crime programs to no avail. Boggan, who'd been working to keep teen offenders out of prison ... wondered: What if we identified the most likely perpetrators and paid them to stay out of trouble? In late 2007, Boggan launched the Office of Neighborhood Safety, an experimental public-private partnership that's introduced the "Richmond model" for rolling back street violence. It has done it with a mix of data mining and mentoring, and by crossing lines that other anti-crime initiatives have only tiptoed around. The program's street team sifts through police records and its own intelligence to determine, with actuarial detachment, the 50 people in Richmond most likely to shoot someone and to be shot themselves. ONS tracks them and approaches the most lethal (and vulnerable) on the list, offering them a spot in a program that includes a stipend to turn their lives around. So far, the results have been promising. In 2007, when Boggan's program began, Richmond was America's ninth most dangerous city, with 47 killings among its 106,000 residents. In 2013, it saw its lowest number of homicides in 33 years, and its homicide rate fell to 15. In exchange for shunning dangerous behavior, ONS fellows receive anywhere from $300 to $1,000 per month.
Note: For more on this amazing crime-reduction program, read this article. Explore a treasure trove of concise summaries of incredibly inspiring news articles which will inspire you to make a difference.
---
Gravity Payments CEO Will Live on $70,000 Worker Wage, Thinks His Life Will Be Luxe Enough
April 14, 2015, ABC News
http://abcnews.go.com/Business/ceo-live-70000-worker-wage-thinks-life-luxe/story?id=30316052
The CEO of a credit-card payments company in Seattle said executive pay is "out of whack," so he's cutting his own pay and creating a minimum salary for his workers. Now, he will be earning $70,000 like many of them, and he's OK with it. Dan Price, 30, announced this week that any employee at his company, Gravity Payments, making less than $70,000 annually will receive a $5,000-per-year raise or be paid a minimum of $50,000, whichever is greater. The aim: By December 2017, everyone will earn $70,000 or more. To facilitate this change, Price said his salary will decrease to $70,000 from about $1 million. "My salary wasn't $1 million because I need that much to live, but that's what it would cost to replace me as a CEO," Price told ABC News. Price started the company in 2004 when he was only 19 years old, [when] the cost of living in Seattle was much lower than it is today. When Gravity launched, the company paid $24,000 per year even for senior positions. Today, the company, which pays an average salary of $48,000, has 120 employees. 70 of their paychecks will grow with this plan. "I may have to scale back a little bit, but nothing I'm not willing to do." Price chose the $70,000 figure based on a 2010 Princeton University study that showed happiness, or "life evaluation," is positively impacted up to $70,000 or $75,000 per year; but increases above that figure did not have a significant positive effect on happiness.
Note: Explore a treasure trove of concise summaries of incredibly inspiring news articles which will inspire you to make a difference.
---
A New Physics Theory of Life
January 28, 2014, Scientific American
http://www.scientificamerican.com/article/a-new-physics-theory-of-life/
From the standpoint of physics, there is one essential difference between living things and inanimate clumps of carbon atoms: The former tend to be much better at capturing energy from their environment and dissipating that energy. Jeremy England, a 31-year-old assistant professor at the Massachusetts Institute of Technology, has derived a mathematical formula that ... indicates that when a group of atoms is driven by an external source of energy (like the sun or chemical fuel) and surrounded by a heat bath (like the ocean or atmosphere), it ... inexorably acquires the key physical attribute associated with life. "You start with a random clump of atoms, and if you shine light on it for long enough, it should not be so surprising that you get a plant," England said. His idea [is] detailed in a recent paper and further elaborated in a talk he is delivering at universities around the world. A plant ... is much better at capturing and routing solar energy through itself than an unstructured heap of carbon atoms. Thus, England argues that under certain conditions, matter will spontaneously self-organize. If England's approach stands up to more testing, it could further liberate biologists from seeking a Darwinian explanation for every adaptation and allow them to think more generally in terms of dissipation-driven organization.
Note: Explore a treasure trove of concise summaries of incredibly inspiring news articles which will inspire you to make a difference.
---
Takaharu and Yui Tezuka: Architects who put people first
October 22, 2007, New York Times
http://www.nytimes.com/2007/10/19/arts/19iht-tezuka.1.7962051.html?pagewanted...
An architect couple is working with the notion that buildings should ultimately serve the people who inhabit them. Takaharu and Yui Tezuka of Tezuka Architects believe that a building should give pleasure to its inhabitants ... without high-tech, touch-panel devices; the building should also be in harmony with the landscape and not isolated from it. "What we're expounding is very simple," said Takaharu Tezuka, who had worked in London [before starting] his own firm in Tokyo. "To be in a space where people can feel the breeze, the sunlight, the changing of the seasons, where they can forge and nourish relationships with one another." Tezuka Architects' recent, most visible project is the renovation of Fuji Kindergarten in Tachikawa, a Tokyo suburb. The kindergarten [welcomes] all children, whatever their economic means. Tezuka Architects ... expanded the whole space of Fuji Kindergarten while keeping its spirit sturdily intact. The result is a circular building with a wood deck roof space that is ideal for playing, running around, climbing trees (none of the stately zelkova trees were cut down but grow right through the new roof), leaning on the railings and gazing at the sky. Next to the kindergarten is a farming area for growing organic vegetables and within the grounds the children keep rabbits and goats. The kindergarten has no confining walls (not even in the bathrooms), no signs and no rules except for "very basic stuff, like putting your shoes away when you come in from outside," said Kato.
Note: Enjoy photos of the amazing kindergarten designed by this couple.
---
NeverSeconds blogger Martha Payne school dinner photo ban lifted
June 15, 2012, BBC
http://www.bbc.com/news/uk-scotland-glasgow-west-18454800
A controversial ban preventing a nine-year-old girl from photographing her school meals has been lifted following a storm of protest on the internet. Martha Payne, from Argyll, has now recorded more than three million hits on her NeverSeconds blog. Martha began publishing photographs of her Lochgilphead Primary School lunches on 30 April. She gave each meal a 'food-o-meter' and health rating, and counted the number of mouthfuls it took her to eat it. She had been using the blog to raise money for the Mary's Meals charity. But in a post published on Thursday evening, Martha said her headteacher told her not to take any more photographs for the blog "because of a headline in a newspaper." The council's decision to impose the ban came after the Daily Record newspaper published a photograph of Martha alongside chef Nick Nairn under the headline "Time to fire the dinner ladies." Speaking on BBC Radio's Good Morning Scotland programme Mr Payne said his daughter was not happy about the council's decision. By Friday morning, the council's decision had sparked a furious reaction on social media. Local MSP Mike Russell, Scotland's education secretary, tweeted he would be writing to the council's chief executive in his capacity as local MSP, calling for the "daft" ban to be overturned. Officials [lifted] the ban. Publicity caused by the ban helped the schoolgirl smash through her £7,000 fundraising target for the Mary's Meals charity - with total pledges of more than £30,000.
Note: Read this awesome article and watch the accompanying TedX talk about how kids are using technology to transform their live and our world. So cool!!!
---
Who's in charge here? No one
April 26, 2003, The Guardian (One of the UK's leading newspapers)
http://www.theguardian.com/business/2003/apr/27/theobserver.observerbusiness7
Semco, Brazil's most famous company ... made its name by standing the conventional corporate rulebook on its head. Semco doesn't have a mission statement, its own rulebook or any written policies. It doesn't have an organisation chart, a human resources department or even, these days, a headquarters. Subordinates choose their managers, decide how much they are paid and when they work. Meetings are voluntary, and two seats at board meetings are open to the first employees who turn up. Salaries are made public, and so is all the company's financial information. Six months is the farthest ahead the group ever looks. Its units each half-year decide how many people they require for the next period. Naturally it doesn't plan which businesses to enter. Instead it 'rambles' into new areas by trial, error and argument. Its current portfolio is an odd mixture of machinery, property, professional services and fledgling hi-tech spin-offs. That's right, Semco is the epitome of managerial incorrectness. Sounds like a recipe for chaos, eh? Yet Semco has surfed Brazil's rough economic and political currents with panache, often growing at between 30 and 40 per cent a year. It turns over $160 million, up from $4m when [company founder Ricardo] Semler joined the family business two decades ago, and it employs 3,000 [people]. $100,000 invested in this barmy firm 20 years ago would now be worth $5m. But conventional control attitudes are deeply programmed. Even now, laments Semler, 'we're only 50 or 60 per cent where we'd like to be'.
Note: Ricardo Semler's wonderfully subversive book, The Seven Day Weekend is available on amazon.com. Don't miss the inspiring TedTalk of this highly innovative man.
---
The Right Dose of Exercise for a Longer Life
April 15, 2015, New York Times
http://well.blogs.nytimes.com//2015/04/15/the-right-dose-of-exercise...
Exercise has had a Goldilocks problem, with experts debating just how much exercise is too little, too much or just the right amount to improve health and longevity. Two new, impressively large-scale studies provide some clarity. In the broader of the two studies, researchers ... found that, unsurprisingly, the people who did not exercise at all were at the highest risk of early death. But those who exercised a little, not meeting the recommendations but doing something, lowered their risk of premature death by 20 percent. The sweet spot for exercise benefits, however, came among those who tripled the recommended level of exercise, working out moderately, mostly by walking, for 450 minutes per week, or a little more than an hour per day. Those people were 39 percent less likely to die prematurely than people who never exercised. At that point, the benefits plateaued, the researchers found, but they never significantly declined. The other new study of exercise and mortality reached a somewhat similar conclusion, [and found that] if someone engaged in even occasional vigorous exercise, he or she gained a small but not unimportant additional reduction in mortality.
Note: For some great ideas on healthy exercises, see this article by WantToKnow.info founder Fred Burks.
---
Conventional vs. Grass-fed Beef
May 28, 2014, Huffington Post
http://www.huffingtonpost.com/steve-ells/conventional-vs-grassfed-_b_5405894.html
Chipotle's ... vision is to change the way people think about and eat fast food. Nothing is more important to us than serving our customers fresh, delicious ingredients that are raised responsibly. Over the years, we have had great success serving the premium beef we call Responsibly Raised, which is produced according to high standards requiring, among other things, that animals be raised without hormones or antibiotics. Sometimes the existing supply of the premium meats we serve is unable to meet our growing demand. This has been the case recently with a portion of the steak we serve, as the size of the total U.S. cattle herd has shrunk to its lowest point in more than 60 years. Returning to grass-based farming systems for cattle is a core component of our long-term vision. Most livestock today spend much of their lives in conditions far from the natural ecosystems in which they evolved. Most cattle spend the latter part of their lives in feedlots, where they are fed grain like corn and soy. There's also evidence suggesting that grass-fed beef is healthier for the people who eat it, and when managed properly, easier on the environment. Over time, we hope that our demand for grass-fed beef will help pave the way for more American ranchers to adopt a grass-fed program. We want to encourage more American ranchers to make the transition to raising cattle entirely on grass.
Note: The above was written by Steve Ells, founder and Co-CEO of Chipotle Mexican Grill. It is great to see a major food company encouraging American farmers to transition out of the unsustainable and extremely unhealthy practice of factory-farming.
---
Note: For summaries of the latest news articles covering deep politics and censored news, click here. For summaries of the most important news articles ever along these lines, click here.
Don't miss our treasure trove of inspiring resources
Kindly support this work of love: Donate here
Explore the mind and heart expanding websites managed by the nonprofit PEERS network:
Subscribe to the PEERS email list of inspiration and education (one email per week). Or subscribe to the list of news and research on deep politics (one email every few days).