Granting Foster Children's Wishes, Dying Man's Message to Infant Daughter, Giving Freely


Inspiring News Articles
August 14, 2015

Hey awesome friends,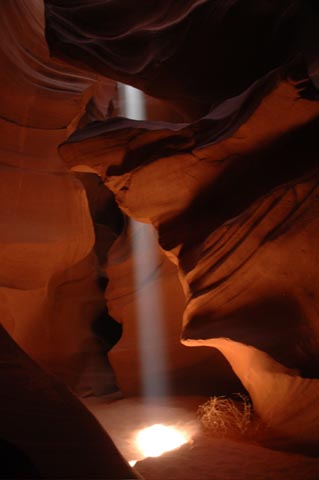 Below are key excerpts of inspiring news articles with great information on One Simple Wish, a program that has connected thousands of children in foster care with the resources to make a personal wish come true, the message of gratitude a man dying of cancer left for his infant daughter, the $25 million donation a Facebook Co-Founder gave to GiveDirectly, which successfully fights poverty in the developing world by simply giving poor people some money, and more.
Each inspiring excerpt is taken verbatim from the media website listed at the link provided. If any link fails, click here. The key sentences are highlighted in case you just want to skim. Please spread the inspiration and have a great one!
With sacred love and warm wishes,
Fred Burks for the PEERS websites
Special note: Watch an awesome 2 1/2 minute video on the choice between fear and love.
Quote of the Week: "After we have mastered the wind, the waves, the tides, and gravity, we shall harness the energies of love. Then, for the second time, man will have discovered fire." ~~ Teilhard de Chardin
Financial Note: At the start of every month, the amount we are in the red for the year jumps several thousand dollars. This is because that's when we add our expenses for the month (about $6,000) to the amount we are in the red. The red ink amount then gradually decreases over the course of the month as caring supporters like you make donations. Read more on this. Please help us to decrease our deficit by donating here.
---
Website shows foster kids their wishes are worthwhile
October 28, 2013, CNN
http://edition.cnn.com/2013/03/07/us/cnnheroes-gletow-foster-wishes/index.html
Many 16-year-olds might covet a smartphone. Ronald Hennig just wanted a suit so he could attend a relative's funeral. The teenager ... was living in a group home at the time. His caseworker was unable to justify the nonessential expense. But an anonymous benefactor stepped in to help Hennig through a website called One Simple Wish. "I was able to go to the funeral," said Hennig, now 18. "I could pay the same respect as everyone else." One Simple Wish was started by Danielle Gletow to help grant the wishes of children in foster care. Each child's wish is posted online, and anyone can pay to make that wish come true - from tangible items such as a bicycle, a varsity jacket or school supplies to an experience like music lessons or a trip to the theater. Since 2008, the nonprofit has granted more than 6,500 wishes for children living in 42 states. More than 400,000 children were living in the U.S. foster-care system in 2011. "The wishes that don't seem like the basic necessity are (often) the ones that are the most important," Gletow said. "Because those are the wishes that are really just a kid being a kid. We don't want to constantly remind them of how sad or tragic or challenging their circumstances are. Anybody can go on our website, and they can look at hundreds of wishes that are posted on behalf of children in foster care and children in vulnerable family environments," Gletow said. "These small things make an enormous difference in the life of a child who has spent their entire life wondering if anybody cares about them."
Note: Explore a treasure trove of concise summaries of incredibly inspiring news articles which will inspire you to make a difference.
---
Before I Go: A Stanford neurosurgeon's parting wisdom about life and time
March 12, 2015, Washington Post
http://www.washingtonpost.com/news/inspired-life/wp/2015/03/12/before-i-go...
In neurosurgical training ... six years passed in a flash. Then, heading into chief residency, I developed a classic constellation of symptoms — weight loss, fevers, night sweats, unremitting back pain, cough — indicating a diagnosis quickly confirmed: metastatic lung cancer. The gears of time ground down. Now unable to work, I was left at home to convalesce. A full day's activity might be a medical appointment, or a visit from a friend. The rest of the time was rest. Yet there is dynamism in our house. Our daughter was born days after I was released from the hospital. Week to week, she blossoms: a first grasp, a first smile, a first laugh. My daughter, Cady. I hope I'll live long enough that she has some memory of me. Words have a longevity I do not. I had thought I could leave her a series of letters — but what would they really say? I don't know what this girl will be like when she is 15; I don't even know if she'll take to the nickname we've given her. There is perhaps only one thing to say to this infant, who is all future, overlapping briefly with me, whose life, barring the improbable, is all but past. That message is simple: When you come to one of the many moments in life when you must give an account of yourself, provide a ledger of what you have been, and done, and meant to the world, do not, I pray, discount that you filled a dying man's days with a sated joy, a joy unknown to me in all my prior years, a joy that does not hunger for more and more, but rests, satisfied. In this time, right now, that is an enormous thing.
Note: Explore a treasure trove of concise summaries of incredibly inspiring news articles which will inspire you to make a difference.
---
Facebook Co-Founder Giving Millions Directly To The Poor, No Strings Attached
August 3, 2015, Huffington Post
http://www.huffingtonpost.com/entry/facebook-co-founder-giving-millions-directly...
GiveDirectly has a straightforward approach to helping the world's poorest people: just give them cash, no strings attached. The New York-based nonprofit has distributed about $1,000 — roughly a year's income — to thousands of ultra-poor households in Kenya and Uganda. Recipients don't need to pay back the money, and they can spend it however they wish. This might seem like a radical idea, but it's not. Cash transfers have quietly become one of the most widely researched and consistently effective anti-poverty strategies in the developing world. Now GiveDirectly's work is receiving a major boost from Facebook co-founder Dustin Moskovitz and his wife Cari Tuna, who on Monday announced a $25 million donation through their foundation Good Ventures. The gift is greater than GiveDirectly's entire 2014 budget. "Governments and donors spend tens of billions of dollars a year on reducing poverty," Tuna said in a statement, "but the people who are meant to benefit from that money rarely get a say in how it's spent. GiveDirectly is changing that." Moskovitz and Tuna, both in their early 30s, are among the youngest billionaires to pledge the bulk of their fortune to charity. Their goal isn't just to do good, but to do the most good possible. That goal led them to support exhaustive research to determine which organizations working in poor countries are most effective and cost-efficient. That research, in turn, led them to GiveDirectly - the only nonprofit focused exclusively on cash transfers.
Note: Explore a treasure trove of concise summaries of incredibly inspiring news articles which will inspire you to make a difference.
---
Kenneth Ring: 'You Never Recover Your Original Self'
August 28, 1988, New York Times
http://query.nytimes.com/gst/fullpage.html?res=940DE1DB1E38F93BA1575BC0A96E948260
Probably the oldest mystery to vex mankind is what, if anything, occurs after death. For a decade, Kenneth Ring, a psychology professor and researcher at the University of Connecticut, has looked into the question through the near-death experiences of others. Mr. Ring ... talked with hundreds of people between the ages of 18 and 84 who have come close to physical death. [His books] Life at Death [and] Heading Toward Omega both deal with near-death experiences and how they change people's lives. A near-death experience ... often happens to individuals who find themselves on the verge of imminent biological death. It involves ... a sense of the most profound peace and well-being that is possible to imagine. It's a sense of being separate from the physical body and sometimes being able to see it as though a spectator off to one side or from up above. These people have a sense of moving through a dark space or tunnel toward a radiantly beautiful white or golden light. They are absorbed in that light, having in some cases a panoramic life review in which virtually everything that they've ever done in their life they're able to see; perhaps meeting the spirits of deceased love ones or friends. And in some cases, they are asked to make a decision as to whether they would like to continue or go back to their body. The most powerful antidote to the fear of death is coming close to death ... and remembering one of these experiences. After having a near-death experience, people believe the end of life isn't [the end]; they believe in some sort of life after death. [Those] who have a near-death experience almost totally lose their fear of death.
Note: The documented experiences of those who have been declared clinically dead and come back to life are some of the most mind-boggling and inspiring cases to have ever surfaced. To read some of the most amazing of these cases and explore other excellent resources on the topic, click here.
---
Rocker Neil Young donates $100,000 to fund to defend Vermont's genetically modified organism labeling law
July 20, 2015, Toronto Star/Associated Press
http://www.thestar.com/news/world/2015/07/20/rocker-neil-young-donates...
Vermont is scheduled to become the first U.S. state to require foods with altered DNA to be labelled as such. Rocker Neil Young is lending his support to the state's efforts. Young, who performed in concert Sunday at the Champlain Valley Exposition in Vermont, appeared earlier with Gov. Peter Shumlin and donated $100,000 to a fund devoted to defending Vermont's genetically modified organism, or GMO, labeling law from legal challenges. "It's a huge gift, and we need more like them," Shumlin said Monday. The money will be used to help defray the costs of a legal battle that Attorney General Bill Sorrell has estimated could cost the state as much as $8 million. The Grocery Manufacturers of America and other industry groups are suing to block the law before its scheduled implementation date, July 1, 2016. Young has been touring to promote a new album, "The Monsanto Years," which is sharply critical of the Monsanto Co.'s role in agriculture.
Note: Monsanto's political clout in the U.S. recently led to what has been popularly termed "the Monsanto protection act." The risks and dangers of genetically engineering crops are becoming increasingly clear.
---
I Lost a Limb But Gained a Purpose
May 20, 2014, Huffington Post
http://www.huffingtonpost.com/marina-ivie/marina_ivie_b_5353802.html
Before my freshman year of high school started ... my friend's car hit a guardrail with me inside. The railing amputated my leg instantly. Several years ago, more of my leg had to be amputated. Not only did this make it harder to wear a prosthetic, but it became a lot more expensive. In February of 2013, my life was forever changed when I attended the Executive Assistant Organization's Behind Every Leader event. During the conference, a sweet lady by the name of Alisson Frew dared to ask me why I did not wear a prosthetic. My short and simple answer was, "I don't have sixty thousand dollars. Do you?" The next morning I was in tears as I learned that Alisson had talked with Jeff Hoffman, founder of Priceline and mentor to GiveForward.com, along with a dozen other people, in order to help me get a prosthetic. From the first step, it was apparent to me just how much this would mean. A few days after I received the leg, I wrapped my son in my arms and experienced our first of many dances. This seemingly simple moment is forever ingrained into my heart. For the first time in my life, I was not only confident but I was empowered! I yearned to help those around me. In ... 2014, I started modelling. My dream is that one day a little girl will see me on a poster at her favorite clothing store and say, "Wow, she is beautiful, and she only has one leg. I could do that too someday, even though I have a disability." My dream is simple: to inspire every man, woman, and child into knowing and believing that they are beautiful just the way they are.
Note: Watch Marina's inspiring thank-you video to Behind Every Leader.
---
'Call Me Lucky': A Documentary Of Friendship, Childhood Abuse And Survival
July 26, 2015, NPR
http://www.npr.org/2015/07/27/426734424/call-me-lucky-a-documentary-of-friendship...
Comics Bobcat Goldthwait and Barry Crimmins are good friends who each became important in the '80s comedy scene. Both have been through a lot of changes since then. Goldthwait was first famous for ... his role as Zed in the "Police Academy" films. Goldthwait has dropped the persona and become a director of independent films and TV shows like "Jimmy Kimmel Live" and "Maron." His new film is a documentary about Barry Crimmins. [In] the early '90s ... Crimmins revealed he was raped several times at the age of 4 or 5 by a man brought into Crimmins's home by his babysitter. After going public, he started exposing pedophiles on Internet chat rooms. Goldthwait's documentary about Crimmins is titled "Call Me Lucky." This documentary is about [Crimmins's] contribution to the comedy scene, but it also is about his childhood when he was abused - and then later, as an adult, [when he] tried to out child pornographers and did a pretty successful job at getting some of them put behind bars. Crimmins [explains]: "A lot of us are drawn to the stage or show business or whatever because, you know, we didn't feel so great about ourselves, and we didn't know how to do anything about that, so we sought external approval. And as people got older and dealt with things and began to approve of themselves, then they started to find what else they could do and what else they were capable of. You can't hate anybody till you hate yourself and you can't love anybody till you love yourself. Once you [understand that], then you're pretty liberated to try a bunch of other things."
Note: The above was summarized from a lengthy radio interview that you can listen to at the link above. Explore a treasure trove of concise summaries of incredibly inspiring news articles which will inspire you to make a difference.
---
Under new Oregon law, all eligible voters are registered unless they opt out
August 6, 2015, Los Angeles Times
http://www.latimes.com/nation/la-na-oregon-automatic-voter-registration-20150317-story.html
Americans are required to register if they want to vote; as of this week, Oregonians will have to register not to. Gov. Kate Brown signed a first-in-the-nation bill to automatically register all eligible Oregonians to vote when they obtain or renew a driver's license or state identification card. Those who are registered through the new process will be notified by mail and will be given three weeks to take themselves off the voting rolls. If they do not opt out, the secretary of state's office will mail them a ballot automatically 20 days before any election. Oregon was the first state in the country to switch to all-mail voting when Ballot Measure 60 was passed in 1998 by a wide margin. Washington state and Colorado later followed suit. Currently, there are about 2.2 million registered voters in Oregon, said Tony Green, spokesman for Secretary of State Jeanne Atkins, and an additional 800,000 are not registered but eligible. The new law is expected to bring nearly half of those onto the voter rolls. For those who are already registered to vote, he said, "there will be no change. But if you move, your information will be automatically transferred. You don't have to manually re-register. You only have to do one thing — change your driver's license address." The change was not universally embraced. HB 2177 passed both chambers of the state Legislature without a single Republican vote in its favor.
Note: For more along these lines, see concise summaries of deeply revealing elections news articles from reliable major media sources.
---
For those without electricity solar is shining brighter
July 28, 2015, Christian Science Monitor
http://www.csmonitor.com/World/Making-a-difference/Change-Agent/2015/0728/For...
Some 1.3 billion people worldwide live without electricity, affecting health, lowering incomes, and making education difficult. An increasing number of advocates ... are promoting the use of solar power to [increase] access to clean energy across the globe. Solar is a low-cost energy source in the long run, but it has high initial costs. Some solar manufacturers and energy distributors are helping people skirt these up-front costs through creative financing models. In programs such as these, customers can finance their own solar systems for less than what they would otherwise be spending on kerosene ($40-$80 per year on average). Barefoot College developed a training program for grandmothers, who ... learn how to install, maintain, and repair the solar systems and, upon graduation, receive a monthly salary for their work. Solar Sister trains rural African women in sales and entrepreneurship, empowering them to become active participants in the economy while acknowledging that "women invest 90 percent of their income into their family's well being." Lighting a Billion Lives trains local entrepreneurs to manage their own solar charging station, from which they rent out solar lamps for a modest price to the local population. The organization also offers microloans and subsidies to facilitate such entrepreneurship. Grameen Shakti (Bangladesh), SolarAid (Africa), and Kamworks (Cambodia) operate with similar values. In this way, solar companies are ... empowering families [and] communities.
Note: Explore a treasure trove of concise summaries of incredibly inspiring news articles which will inspire you to make a difference.
---
Kanzius Cancer Machine Gets Its First Human Trial
July 21, 2015, Newsweek
http://www.newsweek.com/2015/07/31/kanzius-cancer-machine-gets-its-first-human...
His body ravaged by chemotherapy treatments, retired radio engineer John Kanzius spent months in his basement in 2003 cobbling together a makeshift tumor-killing machine. Kanzius had no medical background. He had been a ham radio operator and the owner of a television and radio station company. But he had leukemia, and he did not want to die. He did not know it then, but the John Kanzius's Noninvasive Radiowave Cancer Device ... would eventually make the pages of respected medical journals and attract the support of leading cancer researchers. Dr. Steven A. Curley, an oncologist ... launched Kanzius's research into the national spotlight and devoted his career to the project. Curley had treated many cancer patients, but [grew] particularly close with Kanzius. In 2009, Kanzius died at 64 from pneumonia while undergoing chemotherapy. Many thought the Kanzius machine would die with him. But this May, Curley filed protocols with the Italian Ministry of Health to test the radio wave machine on humans diagnosed with pancreatic and liver cancer. Researchers from the University of Pittsburgh, the MD Anderson Cancer Center and Rice University tested the technology [on] human cancer cells in petri dishes, as well as into tumors in mice, rats, rabbits and pigs. Using the Kanzius machine, they were able to heat [injected] nanoparticles and, as a result, kill all those cancerous cells [while surrounding healthy areas remained intact]. Results were published in the oncology medical journal Cancer, as well as Nano Research.
Note: Learn more about promising cancer treatments that are emerging and why these are frequently overlooked. Explore a treasure trove of concise summaries of incredibly inspiring news articles which will inspire you to make a difference.
---
Note: For summaries of the latest news articles covering deep politics and censored news, click here. For summaries of the most important news articles ever along these lines, click here.
Don't miss our treasure trove of inspiring resources
Kindly support this work of love: Donate here
Explore the mind and heart expanding websites managed by the nonprofit PEERS network:
Subscribe to the PEERS email list of inspiration and education (one email per week). Or subscribe to the list of news and research on deep politics (one email every few days).