Mindfulness Heals, Love Trumps Physics, Transforming Our DNA
Inspiring News Articles
January 9, 2015
Hi awesome friends,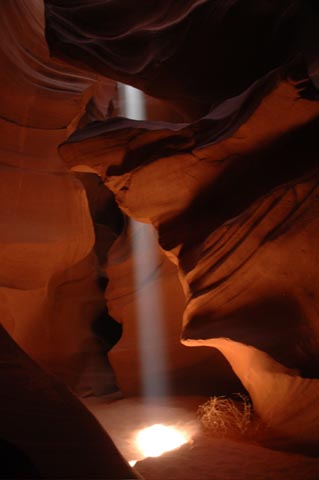 Below are key excerpts of inspiring news articles with great information on a physics teacher who uses his disabled son to show how love trumps physics, mindfulness as a powerful healer, exciting developments that may allow us to transform our DNA, and more.
Each inspiring excerpt is taken verbatim from the media website listed at the link provided. If any link fails, click here. The key sentences are highlighted in case you just want to skim. Please spread the inspiration and have a great one!
With sacred love and warm wishes,
Fred Burks for the PEERS websites
Special note: Read a hopeful article and watch a related video on research showing that cancer can be controlled with diet. Watch a beautiful 10-minute video showing how one woman used gratefulness to deal with the loss of her baby. Watch a great TED talk on race titled "Don't Be Color Blind, Be Color Brave." And don't miss a most profound three-minute message from a severely disabled man who wants you to know how amazing you are.
Quote of the Week: "The unhappy person resents it when you try to cheer him up, because that means he has to stop dwelling on himself and start paying attention to the universe. Unhappiness is the ultimate form of self-indulgence. When you're unhappy, you get to pay a lot of attention to yourself. You get to take yourself oh so very seriously." ~ Tom Robbins in his fascinating novel Jitterbug Perfume
---
Laws of Physics Can't Trump the Bonds of Love
December 24, 2012, New York Times
http://well.blogs.nytimes.com//2012/12/24/laws-of-physics-cant-trump-the-bonds-of-love/
Jeffrey Wright is well known around his high school in Louisville, Ky., for his antics as a physics teacher. But it is a simple lecture – one without props or fireballs – that leaves the greatest impression on his students each year. The talk is about Mr. Wright's son and the meaning of life, love and family. Each year, Mr. Wright gives a lecture on his experiences as a parent of a child with special needs. His son, Adam, now 12, has a rare disorder called Joubert syndrome, in which the part of the brain related to balance and movement fails to develop properly. Visually impaired and unable to control his movements, Adam breathes rapidly and doesn't speak. Mr. Wright ... recalls the day Adam was born, and the sadness he felt when he learned of his condition. "The whole thing about where the universe came from? I didn't care. I started asking myself, what was the point of it?" All that changed one day when Mr. Wright ... realized that his son could see and play – that the little boy had an inner life. He and his wife, Nancy, began teaching Adam simple sign language. One day, his son signed "I love you." "There is something a lot greater than energy. There's something a lot greater than entropy. What's the greatest thing?" "Love," his students whisper. "That's what makes the 'why' we exist," Mr. Wright tells the spellbound students.
Note: Watch this beautiful, 12-minute video on Mr. Wright's Law of Love. Explore a treasure trove of concise summaries of incredibly inspiring news articles which will inspire you to make a difference.
---
Mindfulness
December 14, 2014, CBS News
http://www.cbsnews.com/news/mindfulness-anderson-cooper-60-minutes/
There's a growing movement in America to train people to get around the stresses of daily life. It's a practice called "mindfulness" and it basically means being aware. Jon Kabat-Zinn is an MIT-trained scientist who's been practicing mindfulness for 47 years. Back in 1979, he started teaching mindfulness through meditation to people suffering from chronic pain and illness. That program is now used in more than 700 hospitals worldwide. Jon Kabat-Zinn: When your alarm goes off and you jump out of bed, what is the nature of the mind in that moment? Are you already like, "oh my God," your calendar pops into your mind and you're driven already, or can you take a moment and just lie in bed and just feel your body breathing. And remember, "oh yeah, brand new day and I'm still alive." So, I get out of bed with awareness, brush my teeth with awareness. When you're in the shower next time check and see if you're in the shower. You may not be. You may be in your first meeting at work. You may have 50 people in the shower with you. If you look at people out on the street, if you look at people at restaurants, nobody's having conversations anymore. They're sitting at dinner looking at their phone, because their brain is so addicted to it. So all of this is leading to a societal exhaustion. But if you're starting to think mindfulness is something you should start practicing, he says you may be missing the point.
Note: Explore a treasure trove of concise summaries of incredibly inspiring news articles which will inspire you to make a difference.
---
Changing Our DNA through Mind Control?
December 16, 2014, Scientific American
http://www.scientificamerican.com/article/changing-our-dna-through-mind-control/
Findings from a new study published in Cancer by a Canadian group suggest that our mental state has measurable physical influence on ... our DNA. Dr. Linda E. Carlson and her colleagues found that in breast cancer patients, support group involvement and mindfulness meditation – an adapted form of Buddhist meditation in which practitioners focus on present thoughts and actions in a non-judgmental way ... are associated with preserved telomere length. Telomeres are stretches of DNA that cap our chromosomes and help prevent chromosomal deterioration. We want our telomeres intact. In Carlson's study distressed breast cancer survivors were divided into three groups. The first group was randomly assigned to ... mindfulness meditation and yoga; the second to 12-weeks of group therapy; and the third was a control group, receiving just a 6-hour stress management course. Telomeres were maintained in both treatment groups but shortened in controls. Previous work hinted at this. More recent work looking at meditation reported similar findings. The biologic benefits of meditation in particular extend well beyond telomere preservation. Earlier work by Carlson found that ... mindfulness is associated with healthier levels of the stress hormone cortisol and a decrease in compounds that promote inflammation.
Note: Explore a treasure trove of concise summaries of incredibly inspiring news articles which will inspire you to make a difference.
---
Rescuing good food to feed less-fortunate
May 13, 2007 San Francisco Chronicle (San Francisco's leading newspaper)
http://www.sfgate.com/living/article/JEFFERSON-AWARD-Mary-Risley...
Mary Risley, a chef, writer and founder of Tante Marie's Cooking School, works to alleviate hunger in the city through the nonprofit organization Food Runners. Founded by Risley in 1997, Food Runners picks up 10 tons a week of food that would otherwise be thrown away and serves more than 350 community organizations, including residential hotels and substance abuse treatment centers. The group has 200 volunteers and a paid driver of a refrigerated truck. Donors include local restaurants, hotels, cafes, caterers, retail markets and wholesalers. In 1997, Risley was honored as cooking teacher of the year by Bon Appétit magazine, but she yearned for more. "Dianne Feinstein was the mayor at the time, and I phoned her office and asked what was being done about hunger. They recommended that I call the San Francisco Food Bank [and] was referred to Daily Bread in Berkeley. Its founder, Carolyn North, became her mentor. She modelled Food Runners after Daily Bread. "I copied (North's) program, because she believes, like I do, that we all belong in the same world," said Risley. "None of us are an entity standing alone, living alone, doing our own thing. We depend on each other as part of our existence. The ultimate goal for Food Runners is to make sure no business in San Francisco is throwing away nutritional, edible food," Risley said.
Note: Watch an inspiring two-minute video on this great movement.
---
Unique traffic stops in Missouri bring drivers to tears
December 12, 2014, CBS News
http://www.cbsnews.com/news/sheriffs-deputies-kindness-brings-drivers-to-tears/
Earlier this month, in Kansas City, Missouri, the Jackson County Sheriff's Department was out looking for people. What made this operation especially unusual was the man behind it: a fellow in a red hat -- known to these men only as "Secret Santa." Every year this anonymous, wealthy businessman gives out about a hundred thousand dollars worth of hundred dollar bills to random strangers. But this year, instead of doing it all himself, he deputized these deputies to give away much of it. And so, armed to the teeth with Benjamins, the officers went out to do Santa's bidding. They specifically went after people they thought would appreciate it most. "Merry Christmas," a deputy said while handing money to a driver. "You're kidding. Oh my God, no," answered the driver in disbelief. Most people weren't just blown away -- most people were moved to tears. Their reactions were a combination of really needing the money and being caught off guard. This year "Secret Santa" also had a secret agenda. "What do you want the officers to get out of this?" I asked him. "Joy," he answered. "You know, as tough as they are they have hearts that are bigger than the world." Let's face it, it hasn't been a good year for law enforcement -- but for the vast majority of decent officers who will never make headlines -- Secret Santa offered this gift.
Note: Don't miss the incredibly beautiful three-minute video on this.
---
Nobel Prize winner Kailash Satyarthi: an engineer of freedom
October 21, 2014, Christian Science Monitor
http://www.csmonitor.com/World/Making-a-difference/Change-Agent...
Kailash Satyarthi has ... just been awarded the Nobel Peace Prize. Satyarthi is a hero to many people. [He] has driven the global movement to end child labor. Because of his work, we now know there are 168 million child laborers worldwide. They used to be invisible. Kailash started risking his life for these children more than 30 years ago, when he broke into Indian factories to emancipate them. Early footage of him doing this "raid and rescue" work showed the world that child slavery exists. Along with his wife, Sumedha, he helped those he rescued to recover and find their place in the world, and he put their stories on the global stage, shaming lawmakers and companies into acknowledging the systemic exploitation of children for economic gain. GoodWeave [is] an organization that he created in 1994. At that time there were over 1 million children weaving carpets in South Asia alone. In exchange for proving that there were no children in their supply chains, carpet sellers could put the GoodWeave label on their products. Since 1995, more than 11 million carpets bearing the GoodWeave label have been sold worldwide, reducing child labor in the carpet industry by an estimated 75 percent. GoodWeave aims to emancipate the last 250,000 children working the carpet looms by 2020.
Note: Explore a treasure trove of concise summaries of incredibly inspiring news articles which will inspire you to make a difference.
---
Engineer Reimagines Solar Energy With Stick-On Panels
December 3, 2014, National Geographic
http://news.nationalgeographic.com/news/2014/12/141203-xiaolin-zheng-emerging-explorer-solar
In Xiaolin Zheng's version of the future, installing solar panels could be as simple as applying a sticker. "In China, the rooftops of many buildings are packed with solar energy devices," says Zheng. "One day my father mentioned how great it would be if a building's entire surface could be used for solar power, not just the roof, but also walls and windows." An invention from Zheng's research team at Stanford University might someday make that possible. They have created a type of solar cell that is thin, flexible, and adhesive–a solar sticker. "Our new technique lets us treat the solar cells like a pizza," explains Zheng. "When you bake pizza, you use a metal pan that can tolerate high temperatures. But when it's time to distribute the pizza economically, it's placed in a paper box." Working with her students, Zheng set out to fabricate solar cells on a silicone or glass surface as usual, but she inserted a metallic layer between the cell and the surface. After some trial and error, the team was finally able to peel away the metallic layer from the surface. The result was ... skinny, bendable cells [that] can produce the same amount of electricity as rigid ones. According to Zheng. "The silicon wafers come through the process clean and shiny. So just like a pizza pan, they can be used again and again, which translates to savings." And because the solar stickers are lighter than conventional panels, they will be easier and less expensive to install.
Note: Watch a video of this amazing process at the link above. Explore a treasure trove of concise summaries of incredibly inspiring news articles which will inspire you to make a difference.
---
Responsible Banking Is Responsible Government
February 27, 2012, Huffington Post
http://www.huffingtonpost.com/richard-alarcon/responsible-banking_b_1301026.html
Local governments, both big and small, are debating and approving "responsible banking ordinances" to hold banks accountable for how they treat people living in each city. The core tenet of each ordinance is simple: improve the availability of information that banks provide cities when we consider depositing taxpayer dollars and awarding contracts for new financial services. Responsible banking ordinances have recently been approved or are being considered in cities including New York, Seattle, Berkeley, Boston, Portland, Kansas City and San Francisco (responsible banking laws have been on the books in Cleveland and Philadelphia for years). The Los Angeles responsible banking ordinance will create a public, transparent process for gathering information about each bank's history of service in the community. The City of Los Angeles has a $30 billion banking portfolio, and the city's decision-makers are charged with selecting the financial institutions that will be allowed to profit from conducting transactions ... on behalf of our taxpayers. Progress toward banking responsibility is not coming without a fight. Big banks have been visiting city council offices [and have] argued that their investment divisions should not be held accountable. There is a good reason that responsible banking ordinances are being approved across the country -- banking responsibly is the fiscally responsible thing to do.
Note: The responsible banking ordinance movement has gained momentum since the above article was written about Los Angeles' inspiring success. In 2013, Minneapolis, MN became the 10th major US city to join this movement. In 2014, New York City beat the bankers in court to keep their ordinance alive. Want to see this model used by your city government?
---
12-Year-Old Spiritual Prodigy Akiane
2006-12-14, CNN Video Clip
http://edition.cnn.com/video/bestoftv/2006/12/14/beck.akiane.child.prodigy.cn...
A self taught artist who says her inspiration comes from above.... [These] Paintings ... are spiritual, emotional, and created by a 12-year-old prodigy. Her name is Akiane. She picked up the brush when she was just six years old, but the visions -- what she calls inspiration from God -- started when she was just four. She began to describe to her mother in great detail her visits to heaven. "All the colors were out of this world. There are hundreds and millions of more colors that we don't know yet." Her mother remarkably was an atheist. The concept of God [was] never discussed in their home. [Akiane:] "I explained to her you have to believe me. This is a different way ... a way that's so mysterious that God wants me to go through." To four-year-old Akiane, God quickly became a part of her daily life, and eventually became a part of her family's life, too. Her talent doesn't stop at her art work. Only a few months ago she decided to learn the piano and is now already composing her own music. But it is her painting that truly captures the incredible spirituality of this young girl. The visions to me [are] like he's explaining himself to me and what he does. She is a self taught painter, and as she grows older her paintings grow more expressive, more colorful, [and] more complex. A girl -- who armed only with a brush and some paints -- is determined to capture the essence of her faith, and hopefully along the way inspire others to feel the same way. [Akiane:] "It's just so beautiful! The most important things in this world is faith, because without faith you cannot communicate with God."
Note: The above CNN link takes you to a three-minute video (after commercial) showing the incredible talents of this amazingly gifted girl. If the link fails, click here. For her website, click here. For a collection of videos showing Akiane and her inspiration as she gets older, click here.
---
Pledge 1% Program wants to help companies become more charitable
December 2, 2014, San Francisco Chronicle (San Francisco's leading newspaper)
http://www.sfgate.com/business/article/Pledge-1-Program-want-to-help-companies...
A campaign launching Tuesday aims to get growing businesses to do what San Francisco's Salesforce.com did in its infancy 15 years ago: Promise to donate 1 percent of its equity, 1 percent of its employees' time and 1 percent of the firm's products to charity. Called the Pledge 1% Program – and led by Salesforce and others – it aims to get 500 other corporations to do the same over the next year. Those who have bought into the idea have seen other benefits. "It's good for business, too," said Bradley Heinz, program manager at Optimizely.org. The San Francisco company – which includes several top execs who used to work at Salesforce – is participating in the program. If a younger company can make philanthropy part of its DNA when it is smaller, it will become a way of life as it grows. It is somewhat easier to convince a young firm to volunteer time and offer its product at a deeply discounted rate. San Francisco's income inequality divide – the fastest-growing in the country – is inspiring other growing companies to look at what they can do to help. Employees at Practice Fusion, a cloud medical records company in San Francisco, decided that they would take $50,000 that would have been used for their holiday gift and give it to the poor. "People were not that into the gifts and schwag," said Practice Fusion CEO Ryan Howard. "They wanted to give back."
Note: Explore a treasure trove of concise summaries of incredibly inspiring news articles which will inspire you to make a difference.
---
Pope Prays in Istanbul Mosque in New Outreach
November 29, 2014, ABC News/Associated Press
http://abcnews.go.com/Health/wireStory/pope-visits-iconic-religious-sites-istanbul-27247708
Pope Francis stood Saturday for two minutes of silent prayer facing east in one of Turkey's most important mosques, a powerful vision of Christian-Muslim understanding at a time when neighboring countries are experiencing violent Islamic assault on Christians and religious minorities. The Vatican spokesman, Rev. Federico Lombardi called it a moment of "silent adoration." It was a remarkably different atmosphere from Francis' first day in Turkey, when the simple and frugal pope was visibly uncomfortable with the pomp and protocol required of him for the state visit part of his trip. With President Recep Tayyip Erdogan's mega-palace, honor guard and horseback escort now behind him, Francis got down to the business of being pope, showing respect to Muslim leaders, celebrating Mass for Istanbul's tiny Catholic community and meeting with the spiritual leader of the world's 300 million Orthodox Christians. Francis' visit comes at an exceedingly tense time for Turkey, with Islamic State militants grabbing territory next door in Syria and Iraq and sending some 1.6 million refugees fleeing across the border. Some refugees were expected to attend Francis' final event on Sunday before he returns to Rome. Francis was following in the footsteps of Pope Benedict XVI, who visited Turkey in 2006 amid heightened Christian-Muslim tensions over a now-infamous papal speech linking violence with the Prophet Mohammed.
Note: Explore a treasure trove of concise summaries of incredibly inspiring news articles which will inspire you to make a difference.
---
How 'magic mushroom' chemical could free the mind of depression, addictions
September 17, 2014, CNN
http://www.cnn.com/2014/09/17/health/magic-mushroom-chemical-depression
"People try and run away from things and to forget, but with psychedelic drugs they're forced to confront and really look at themselves," explains Dr Robin Carhart-Harris, from Imperial College London. The drugs Carhart-Harris is referring to are hallucinogens such as magic mushrooms -- specifically the active chemical inside them, psilocybin. Carhart-Harris scanned the brains of 30 healthy volunteers after they had been injected with psilocybin and found the more primitive regions of the brain associated with emotional thinking became more active and the brain's "default mode network," associated with high-level thinking, self-consciousness and introspection, was disjointed and less active. "We know that a number of mental illnesses, such as OCD and depression, are associated with excessive connectivity of the brain, and the default mode network becomes over-connected," says David Nutt, professor of neuropsychopharmacology, who leads the Imperial College team. The over-connectivity Nutt describes causes depressed people to become locked into rumination and concentrate excessively on negative thoughts about themselves. Depression is estimated to affect more than 350 million people around the world. The current pharmaceutical approach to treatment is with selective serotonin re-uptake inhibitors (SSRIs), such as Prozac. But SSRIs ... are generally prescribed for long periods of time to maintain their effect. Nutt thinks psilocybin could be a game-changer, used as part of a therapeutic package ... to treat people within just one or two doses of treatment.
Note: For more about the therapeutic uses of psychedelic drugs, see these concise summaries of deeply revealing news articles from reliable sources.
---
Note: For summaries of the latest news articles covering deep politics and censored news, click here. For summaries of the most important news articles ever along these lines, click here.
Don't miss our treasure trove of inspiring resources
Kindly support this work of love: Donate here
Explore the mind and heart expanding websites managed by the nonprofit PEERS network:
Subscribe to the PEERS email list of inspiration and education (one email per week). Or subscribe to the list of news and research on deep politics (one email every few days).