Muslims and Jews Rebuild Churches, 36 Questions Lead to Love, Avaaz: Online Community Changing Our World
Inspiring News Articles
July 31, 2015
Hey awesome friends,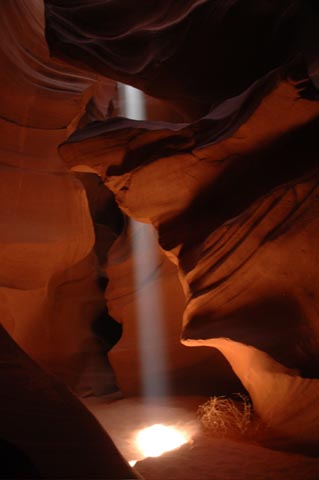 Below are key excerpts of inspiring news articles with great information on Muslim and Jewish groups coming together to rebuild black churches in the wake of racially-motivated arsons and other attacks, 36 questions that lead to love, the online community Avaaz, which is over 30 million strong and changing our world, and more.
Each inspiring excerpt is taken verbatim from the media website listed at the link provided. If any link fails, click here. The key sentences are highlighted in case you just want to skim. Please spread the inspiration and have a great one!
With sacred love and warm wishes,
Fred Burks for the PEERS websites
Special note: Watch a disturbing, yet inspiring video of a woman who suffered domestic violence from the one she loved. Watch an inspiring video which shows what happens when a good samaritan starts paying for people's groceries.
Quote of the Week: "No problem of human destiny is beyond human beings. Man's reason and spirit have often solved the seemingly unsolvable – and we believe they can do it again." ~~ John F. Kennedy, 1963
---
Muslim and Jewish groups at forefront of efforts to rebuild black churches
July 10, 2015, The Guardian (One of the UK's leading newspapers)
http://www.theguardian.com/world/2015/jul/10/muslim-jewish-groups-fundraising...
More than a half-dozen black churches have burnt to the ground in the American south since the killing of nine black people inside a historic African American church in Charleston, South Carolina, last month. Since the shooting, authorities have ruled at least three of the church fires to be arson. In the wake of those arsons, dozens of religious institutions and nonprofits have raised cash for those churches. To the surprise of some pastors, the recovery effort is being partially led by Jewish and Muslim leaders, who understand both the sanctity of houses of worship and the seriousness of attacks against them. Faatimah Knight, a 23-year-old black Muslim student, has helped organize a group of Muslim nonprofits including Ummah Wide, the Muslim Anti-Racism Collaborative, and the Arab American Association of New York. With one week left, the crowd-funded campaign has raised more than $58,000 from over 1,300 donors. Rabbi Susan Talve, who heads the Central Reform Congregation in St Louis, Missouri, says a broad coalition of more 150 religious institutions has raised more than $150,000 toward its $250,000 goal to help rebuild black churches. She says the groups involved with the Rebuild the Churches Fund began working together after the death of unarmed black teenager Michael Brown in Ferguson. "We believe the church is the heart and soul of a community," Talve says. "So we wanted to help them out. If you burn them down with hate, we're going to build them back with love ... better and stronger."
Note: Explore a treasure trove of concise summaries of incredibly inspiring news articles which will inspire you to make a difference.
---
Quiz: The 36 Questions That Lead to Love
January 9, 2015, New York Times
http://www.nytimes.com/2015/01/11/fashion/no-37-big-wedding-or-small.html?_r=0
In Mandy Len Catron's Modern Love essay, "To Fall in Love With Anyone, Do This," she refers to a study by the psychologist Arthur Aron (and others) that explores whether intimacy between two strangers can be accelerated by having them ask each other a specific series of personal questions. The 36 questions in the study are broken up into three sets, with each set intended to be more probing than the previous one. The idea is that mutual vulnerability fosters closeness. To quote the study's authors, "One key pattern associated with the development of a close relationship among peers is sustained, escalating, reciprocal, personal self-disclosure." 1. Given the choice of anyone in the world, whom would you want as a dinner guest? 2. Would you like to be famous? In what way? 3. Before making a telephone call, do you ever rehearse what you are going to say? Why? 10. If you could change anything about the way you were raised, what would it be? 14. Is there something that you've dreamed of doing for a long time? Why haven't you done it? 17. What is your most treasured memory? 18. What is your most terrible memory? 31. Tell your partner something that you like about them already. 32. What, if anything, is too serious to be joked about? 36. Share a personal problem and ask your partner's advice on how he or she might handle it.
Note: Read all the questions from this fun and revealing exercise at the link above. And you can find there a free app to download these great questions for your cell phone, too.
---
Inside Avaaz – can online activism really change the world?
November 16, 2013, The Guardian (One of the UK's leading newspapers)
http://www.theguardian.com/technology/2013/nov/17/avaaz-online-activism...
Avaaz – which means "voice" in various languages – has become a global pressure group to be reckoned with. It's a new kind of activism that isn't issue-led, it's issues-led. It's human rights abuses in Burma, or it's the Syrian civil war, or it's threats against the Great Barrier Reef or it's homophobia in Costa Rica. It's whatever its supporters, guided by the Avaaz team, choose to click on most this month. If it launches a campaign, it throws its resources at it – and a chunk of its $12m budget a year, all donated from individuals – and there's a fair chance it will have an impact. Avaaz is both global and globalised and its approach is less bleeding-heart liberal than hard-headed pragmatist. Its growth is exponential: they've gone from nine employees in year one to 100 now. In September, I interviewed its softly spoken Canadian founder, Ricken Patel, and noted in the transcript that [Avaaz] now had 26 million [members]. By the time this piece appears in print in November, that number will be hovering around the 30 million mark. "Liking" a Facebook page isn't going to save the world. But five times as many people in Britain are members of Avaaz than they are of the Labour Party. And 30,000 people donate money to it every month. To save the world, click here.
Note: Read and inspiring article on the founder of Avaaz, Ricken Patel. Explore a treasure trove of concise summaries of incredibly inspiring news articles which will inspire you to make a difference.
---
What If Everything You Knew About Disciplining Kids Was Wrong?
July 1, 2015, Mother Jones
http://www.motherjones.com/politics/2015/05/schools-behavior-discipline...
Negative consequences, timeouts, and punishment just make bad behavior worse. But a new approach really works. Teachers and administrators still rely overwhelmingly on outdated systems of reward and punishment, rooted in B.F. Skinner's mid-20th-century philosophy that human behavior is determined by consequences and bad behavior must be punished. Far from resolving children's behavior problems, these standard disciplinary methods often exacerbate them. Psychologist Ross Greene, who has taught at Harvard and Virginia Tech, has developed a ... model [that] was honed in children's psychiatric clinics and battle-tested in state juvenile facilities. In 2006 it formally made its way into a smattering of public and private schools. The results thus far have been dramatic, with schools reporting drops as great as 80 percent in disciplinary referrals, suspensions, and incidents of peer aggression. Under Greene's philosophy, you'd no more punish a child for yelling out in class or jumping out of his seat repeatedly than you would if he bombed a spelling test. You'd talk with the kid to figure out the reasons for the outburst, then brainstorm alternative strategies for the next time he felt that way. The goal is to get to the root of the problem, not to discipline a kid for the way his brain is wired. The implications of this new wave of science for teachers are profound: Children can actually reshape their brains when they learn and practice skills. When students are told this is so, both their motivation and achievement levels leap forward.
Note: Ross Greene's inspiring model is detailed in his books The Explosive Child and Lost at School.
---
Officer 'pays it forward' with electronic tablet for girl at lemonade stand
June 24, 2015, Today
http://www.today.com/parents/officer-buys-girl-lemonade-stand-electronic-tablet-t28551
A 9-year-old Ohio girl used a lemonade stand this week to help her raise money to buy an electronic tablet to help with schoolwork. Fourth grader Gabrielle Garcar was tending to her lemonade stand Monday at her grandmother's condo building when Zak Ropos stopped by for a cup. When the Lake County sheriff's deputy learned what the girl planned to do with the money she raised ... he headed to Best Buy and purchased [her] a brand-new electronic tablet. "She's 9 years old and she's willing to work for what she wants, and I found that very admirable of her," said Ropos, 22. "I knew her lemonade stand wasn't probably going to bring in enough money for a tablet, but seeing that she was willing to work for what she wanted, I was willing to help her. People have helped me out in my life, so it was kind of like a pay-it-forward type thing." He delivered the device to her the next day, meeting up with the family at the local high school where they were attending football practice for the girl's brother. Ropos, 22, has been with the sheriff's department for eight months. He said he's not sure why his act has garnered so much attention. He works among many generous officers: One of his lieutenants recently donated $200 to a needy family, and two fellow deputies just days ago purchased a bike for a boy who needed help getting to soccer practice. "That's how it is at Lake County. Everyone is caring here," he said.
Note: Explore a treasure trove of concise summaries of incredibly inspiring news articles which will inspire you to make a difference.
---
The Business 9 Women Kept A Secret For Three Decades
June 20, 2012, Huffington Post
http://www.huffingtonpost.com/2012/06/20/it-aint-over-the-business-secret...
"The 9 Nanas" ... gather in the darkness of night. At 4am they begin their daily routine - a ritual that no one, not even their husbands, knew about for 30 years. They have one mission and one mission only: to create happiness. And it all begins with baked goods. Over the next three hours, The 9 Nanas (who all consider themselves sisters, despite what some of their birth certificates say) will whip up hundreds of pound cakes, as part of a grand scheme to help those in need. Before anyone gets as much as a glimpse of them, they'll disappear back into their daily lives. Their master plan ... began 35 years ago. They'd eavesdrop - and when they heard about a widow or a single mom who needed a little help, they'd step in and anonymously pay a utility bill or buy some new clothes for the children. The Nanas would find out where the person lived and send a package with a note that simply said, "Somebody loves you" - and they'd be sure to include one of MaMaw Ruth's special pound cakes. 30 years into their secret mission ... the sisters came clean. They told the husbands, [who then] offered to help. It wasn't long before the couples decided it was also time to tell their grown children. And that's when happiness began to happen in an even bigger way. The children encouraged their mothers to start selling MaMaw Ruth's pound cakes online, so they could raise money to help even more people. That's when the 9 Nanas moved their covert baking operation out of their homes. In the last 35 years, the 9 Nanas have contributed nearly $900,000 of happiness to their local community.
Note: To learn more about The 9 Nanas and Happiness Happens or to purchase one of MaMaw Ruth's special pound cakes, you can visit their website.
---
How Peer-to-Peer Lending Is Changing the Way We Borrow Money
July 16, 2015, Time Magazine
http://time.com/3960525/how-peer-to-peer-lending-is-changing-the-way-we-borrow-money/
Tired of sharing a single bathroom with his teenage son, Sean Rosas hatched a plan. But ... renovating their broken-down bathroom ... would cost more than what Rosas, the director of volunteer services at a nonprofit, had on hand. That's when Rosas, 43, stumbled on Lending Club, a website that matches borrowers directly with individual lenders. If you need a loan, the site pulls up your credit score, vets your application within minutes and assigns an interest rate. If enough people sign up to lend, you can get the money in days. More than 250 people chose to back Rosas, giving him a three-year, $16,000 loan at 8.9% annual interest. Rosas, who has made every monthly payment so far, is thrilled with his deal. "It was a much more human experience than if I had gone to a faceless bank," he says. Peer-to-peer has grown partly as a response to the recession; when credit was tight, traditional banks pulled back on lending, and consumers needed alternatives. Compared with a traditional loan application, Lending Club is blissfully easy. To qualify, borrowers need only an active bank account, a minimum FICO credit score of 660 ... and at least three years of credit history. What lenders are really doing is investing: they're putting their money in notes backed by the prospective repayment of loans. The sizes of the loans range from $1,000 to $35,000. Investors can buy notes in increments as small as $25. Since its founding in 2006, Lending Club has delivered investors an average annual return of 7.79%–appealing at a time when three-year Treasury bonds average 1%.
Note: Curious about emerging alternatives to traditional banking? Learn more about the inspiring microcredit movement.
---
An Experiment in Love: Martin Luther King, Jr. on the Six Pillars of Nonviolent Resistance and the Ancient Greek Notion of 'Agape'
July 20, 2015, Daily Good
http://www.dailygood.org/story/1098/an-experiment-in-love-martin-luther-king-jr...
Although Dr. Martin Luther King, Jr. used Christian social ethics ... his enduring ethos, at its core, is nonreligious. It champions a set of moral, spiritual, and civic responsibilities. Nowhere does he transmute spiritual ideas from various traditions into secular principles more masterfully than in his extraordinary 1958 essay "An Experiment in Love." Penned five years before his famous Letter from Birmingham City Jail ... the essay was eventually included in the indispensable A Testament of Hope: The Essential Writings and Speeches of Martin Luther King, Jr.. In the first of the six basic philosophies, Dr. King addresses the tendency to mistake nonviolence for passivity. The second tenet: "Nonviolence ... does not seek to defeat or humiliate the opponent, but to win his friendship and understanding. The aftermath of nonviolence is the creation of the beloved community, while the aftermath of violence is tragic bitterness." In considering the third characteristic of nonviolence, Dr. King appeals to the conscientious recognition that those who perpetrate violence are often victims themselves. Out of this recognition flows the fourth tenet: "Nonviolent resistance [requires] a willingness to accept suffering without retaliation." The fifth basic philosophy [extends from] the noblest use of what we call "love". With this, he turns to the sixth and final principle of nonviolence as a force of justice, undergirded by the nonreligious "creative force in this universe that works to bring the disconnected aspects of reality into a harmonious whole."
Note: Explore a treasure trove of concise summaries of incredibly inspiring news articles which will inspire you to make a difference.
---
Note: For summaries of the latest news articles covering deep politics and censored news, click here. For summaries of the most important news articles ever along these lines, click here.
Don't miss our treasure trove of inspiring resources
Kindly support this work of love: Donate here
Explore the mind and heart expanding websites managed by the nonprofit PEERS network:
Subscribe to the PEERS email list of inspiration and education (one email per week). Or subscribe to the list of news and research on deep politics (one email every few days).