Muslims Supporting Jews, 200 Million Less Hungry People, Exciting Solar Developments
Inspiring News Articles
June 12, 2015
Hey awesome friends,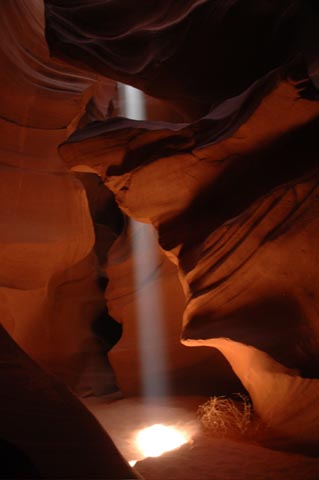 Below are key excerpts of inspiring news articles with great information on the grassroots religious cooperation with Muslims supporting Jews in Belgium and how interfaith peace is the real but under-reported norm, how there are 200 million fewer people living in hunger than 25 years ago, solar charged roadways and Denmark's commitment to be free of fossil fuels by 2050, and more.
Each inspiring excerpt is taken verbatim from the media website listed at the link provided. If any link fails, click here. The key sentences are highlighted in case you just want to skim. Please spread the inspiration and have a great one!
With sacred love and warm wishes,
Fred Burks for the PEERS websites
Special note: Listen to a profound exploration of the big picture of life by Alan Watts. Read an excellent article on safe insect repellants.
Quote of the Week: "If you do what you've always done, you will get what you've always gotten." ~~ Anthony Robbins, Inspirational Speaker
Video of the week: Watch a profoundly inspiring one-minute video of a man living with incredible challenges who believes he is "unbelievably lucky." Wow!!!
---
Belgian Muslim Community Reminds Us That Peacefully 'Living Together' Is the Under-reported Norm
June 3, 2015, Huffington Post
http://www.huffingtonpost.com/paul-raushenbush/belgium-synagogue-muslim...
Have you heard the story about the Muslim community in Belgium that raised money to restore a local synagogue? Probably not. But it is really important that you do. The oldest Jewish house of worship in Belgium, Synagogue d'Arlon, had been forced to close its doors because of structural problems with the building. The Jewish congregation was short of the funds needed to re-open, [so] a local Muslim community took it upon themselves to call for donations at Friday prayer - even though they themselves do not have a permanent mosque and pray in a converted house. The movement ... spread to Muslims across Belgium who contributed to the fund. In a communiqué released by the Association of Muslims of Arlon (AMA), Hajib el-Hajjaji urged fellow Muslims to contribute. The Muslim community ended up raising 2,400 Euro (about 2,600 dollars), which they presented to Rabbi Jacobs at an emotional roundtable discussion on the theme of "Living Together". Ultimately it was not about the money, but about "a much larger project," [General Secretary of AMA] Bouezmarni explained: "Jews and Muslims have lived together for centuries. Do you know that the first hydraulic clock was invented by a Jew so that Muslims can observe prayer times? Imams in France protected Jews during war. It is regrettable that religions are used for political purposes and sow discord between men." This intentional peacemaking is happening all around the globe.
Note: How sad that the media focuses so little on the many inspiring stories of people of differing faiths working together and supporting each other. Explore a treasure trove of concise summaries of incredibly inspiring news articles which will inspire you to make a difference.
---
U.N. Reports About 200 Million Fewer Hungry People Than in 1990
May 27, 2015, New York Times
http://www.nytimes.com/2015/05/28/world/united-nations-reports-global-hunger-down...
The number of hungry people globally has declined from about one billion 25 years ago to about 795 million today, or about one person out of every nine, despite a surge in population growth, the United Nations reported Wednesday. In developing regions, the number of hungry people has fallen to 780 million today, or 12.9 percent of the population, from 991 million 25 years ago, or 23.3 percent of the population at the time. Despite the finding that nearly 800 million people in the world remain hungry, the report described the progress made as a significant achievement. It said that 72 of the 129 nations monitored by the Food and Agriculture Organization had achieved the target under the so-called Millennium Development Goals of halving the percentages of hungry people in their populations and that developing regions had missed the target by only a small margin. The Millennium Development Goals are a set of eight international objectives, including hunger eradication, established by the United Nations in 2000. "The near-achievement of the M.D.G. hunger targets shows us that we can indeed eliminate the scourge of hunger in our lifetime," said José Graziano da Silva, the director general of the Food and Agriculture Organization. Progress was most pronounced in East Asia, Southeast and Central Asia, Latin America and the Caribbean. But the report also illustrated failures, especially in parts of Africa, where ... "extreme weather events, natural disasters, political instability and civil strife have all impeded progress."
Note: Explore a treasure trove of concise summaries of incredibly inspiring news articles which will inspire you to make a difference.
---
SolaRoad generates more power than expected
May 11, 2015, CBC News/Associated Press
http://www.cbc.ca/news/technology/solaroad-generates-more-power...
A Dutch bike path designed to generate solar power has produced more power than expected in its first six months. SolaRoad has generated more than 3,000 kilowatt hours of electricity since the 70-metre-long strip officially opened in November 2014, in Krommenie, a village northwest of Amsterdam, the project reported late last week. It said that was enough to power a single-person household for a year. "We did not expect a yield as high as this so quickly," said Sten de Wit, spokesman for the public-private partnership project, in a statement that deemed the first half-year of a three-year pilot a success. Based on what it has produced so far, the bike path is expected to generate more than 70 kilowatt hours per square metre per year, close to the upper limit predicted based on lab tests. SolaRoad is made of concrete paving slabs embedded with ordinary solar panels. The solar panels are protected by a centimetre-thick layer of transparent, skid-resistant tempered safety glass that can support bicycles and vehicles. So far, more than 150,000 cyclists have zipped over the solar-generating part of the bike path. SolaRoad says they "hardly notice it is a special path."The SolaRoad project hopes to test the technology on smaller municipal roads next. Meanwhile, a similar project called Solar Roadways is underway in the U.S.
Note: For more along these lines, read about how solar power is booming, and find out about the new energy developments underway all over the world.
---
Denmark Aims for 100 Percent Renewable Energy
November 10, 2014, New York Times
http://www.nytimes.com/2014/11/11/science/earth/denmark-aims-for-100...
Denmark, a tiny country on the northern fringe of Europe, is pursuing the world's most ambitious policy against climate change. It aims to end the burning of fossil fuels in any form by 2050 — not just in electricity production, as some other countries hope to do, but in transportation as well. Lest anyone consider such a sweeping transition to be impossible in principle, the Danes beg to differ. They essentially invented the modern wind-power industry, and have pursued it more avidly than any country. They are above 40 percent renewable power on their electric grid, aiming toward 50 percent by 2020. The political consensus here to keep pushing is all but unanimous. The trouble, if it can be called that, is that renewable power sources like wind and solar cost nothing to run, once installed. That is potentially a huge benefit in the long run. But [it] can render conventional power plants, operating on gas or coal or uranium, uneconomical to run. Yet those plants are needed to supply backup power for times when the wind is not blowing and the sun is not shining. So the trick now is to get the market redesign right. If Denmark can figure out a proper design for the electric market, it has another big task to meet its 2050 goal: squeezing the fossil fuels out of transportation.
Note: Denmark is consistently setting world records for wind power, which is now cheaper than fossil fuels there.
---
Peter Sharp - Reminding Humanity Of Our Common Connection
June 3, 2015, Daily Good
http://www.dailygood.org/story/1064/peter-sharp-reminding-humanity-of-our-common...
Peter Sharp of Liberators International ... has created impromptu dance parties in the Perth CBD, he's shocked shoppers by dancing through aisles at the supermarket and, most recently, he challenged notions of racism by staging an act in which a blindfolded Aboriginal girl stood on the beach with a sign asking for free hugs – and received them. In Spain, Pete would wander the streets of Barcelona. "Spain [had] just been smashed by the economic crisis. There's so much negativity, uncertainty for the future. I thought what we could do is create positive actions in a public space that prove to people that we don't need to feel this despair." Pete grabbed a bunch of his mates ... and welcomed a busload of tourists arriving in Barcelona as if they were celebrities. Next ... they started approaching people with biscuits and saying "How could you pay for this cookie without money?" At first confused, people soon started getting creative. Someone started singing opera for a cookie, others danced in the street. "It's just astounding how much creativity is out there – every single moment of every single day if you create the platform for that to be expressed," Pete says. If people were so willing to connect, to share love and joy when given the opportunity, perhaps there was no need for the distrust that permeates modern society. Perhaps, Pete pondered, we could rewire our brains to trust others, to connect with strangers, to spread love and kindness.
Note: Watch videos of Sharp's playful, inspiring work in action at the link above.
---
Kay Eva - Saving lives in Cambodia
May 17, 2015, Daily Good
http://www.dailygood.org/story/1041/kay-eva-saving-lives-in-cambodia-inspired-org
Kay Eva was travelling through rural Cambodia ... with a group handing out supplies to those in need when they approached a devastatingly poor family. They were there to deliver powdered milk for the family's new baby. But the baby was missing. It had been sold the day before for $20 – a desperate act to raise money to feed the rest of the family. The news hit Kay like a punch to the stomach. Horrified, this mother of three knew she had to act. Fast forward 11 years and Kay has launched a thriving charity, Stitches of Hope, which operates a sewing centre to train women and help them find work, a children's home for under-privileged kids, a community centre and a school. "It wasn't even about helping with basics like education and health," Kay says. "Basically, [getting some income] meant they didn't have to sell their children into sex trafficking, or [to be] cleaners for the wealthy. It enabled women to obtain the skills to get a job. The Stitches of Hope Sewing Centre [is] a permanent institution that teaches women to sew, accommodates and feeds them, pays them a wage to fulfill factory orders, and encourages them to set up their own sewing businesses. In 2008, Stitches of Hope launched a children's home which today houses 24 children cared for by live-in Cambodian couples. Those entrenched in poverty are too busy surviving the day to ponder how to escape its cruel clutches. With this in mind ... Stitches of Hope launched a community centre and school which now teaches more than 80 children.
Note: Explore a treasure trove of concise summaries of incredibly inspiring news articles which will inspire you to make a difference.
---
Hogwarts-inspired middle school in the heart of Atlanta
March 15, 2015, CBS News
http://www.cbsnews.com/news/ron-clark-academy-atlanta-sets-success-confidence-future/
Math and history are just some of the subjects at the Ron Clark Academy. The Atlanta middle school teaches everything from eye contact to the value of friendly competition - a method that makes kids want to attend class. "It is a place that's about passion, energy," co-founder Ron Clark said. "I wanted to create a school where you could feel the spirit, wanted kids to walk into this school and say, 'I love coming here.'" The building is a 50,000 square foot warehouse ... transformed into the sort of place J.K. Rowling dreamed up for "Harry Potter." Every classroom has an elaborate theme - there's a dragon and a two-story bungee jump and all 112 kids have to be "slide-certified" - a symbol they've signed on for something different. "I love Hogwarts and 'Harry Potter' and the kids do too and so we wanted to bring that book to life and that feeling to life for these kids," Clark said. But there's a rigor to the magic, a drive to thrive. Clark has 55 rules, a code of conduct that covers shaking hands, maintaining eye contact and answering questions in complete sentences. Clark sets the bar high and holds his kids accountable. For Clark, his aim is for his students to walk into the world without any sense of fear. "I want them to go out into this world and to know, 'I am confident because I have the ability, I can achieve this.' I want kids to leave here and go for it and make an impact," he said. At the Ron Clark Academy, they go for it every day, like no other school in America.
Note: Watch this amazing clip of this most untraditional, yet successful school.
---
The case for starting sex education in kindergarten
May 27, 2015, PBS
http://www.pbs.org/newshour/updates/spring-fever/
Welcome to "Spring Fever" week in primary schools across the Netherlands, the week of focused sex ed classes. In the Netherlands, the approach, known as "comprehensive sex education," starts as early as age 4. You'll never hear an explicit reference to sex in a kindergarten class. In fact, the term for what's being taught here is sexuality education rather than sex education. All primary school students in the Netherlands must receive some form of sexuality education. The system allows for flexibility in how it's taught. But it must address certain core principles — among them, sexual diversity and sexual assertiveness. That means encouraging respect for all sexual preferences and helping students develop skills to protect against sexual coercion, intimidation and abuse. The underlying principle is straightforward: Sexual development is a normal process that all young people experience, and they have the right to frank, trustworthy information on the subject. "There were societal concerns that sexualization in the media could be having a negative impact on kids," [health promotion official Robert] van der Vlugt said. "We wanted to show that sexuality also has to do with respect, intimacy, and safety." The Dutch approach to sex ed has garnered international attention, largely because the Netherlands boasts some of the best outcomes. The teen pregnancy rate in the Netherlands is one of the lowest in the world, five times lower than the U.S. Rates of HIV infection and sexually transmitted diseases are also low.
Note: Explore a treasure trove of concise summaries of incredibly inspiring news articles which will inspire you to make a difference.
---
This Strange Metal Might Be the Newest State of Matter
May 12, 2015, Popular Mechanics
http://www.popularmechanics.com/science/energy/a15501/jahn-teller-metal-new-state-matter/
Researchers at Japan's Tohoku University are making a bold claim: an entirely new state of matter. The team, led by Kosmas Prassides, says they've created what's called a Jahn-Teller metal by inserting rubidium, a strange alkali metal element, into buckyballs, a pure carbon structure which has a spherical shape from a series of interlocking polygons (think of the Epcot Center, but in microscopic size.) The researchers created a complex crystalline structure that seemed to conduct, insulate, and magnetize while acting as a metal. It goes far beyond what ordinary matter can do. So what's the big deal? Applying pressure to the compound when it's in the conductor/insulator phase turns it into the weird state of matter, and also makes it superconductive at (relatively) high temperatures. Most superconductors that we know of need to be barely above absolute zero. Understanding and then mastering high-temperature superconductors, which this weird state of matter could help researchers to do, could make all sorts of new things possible in computing, transportation, infrastructure ... sort of everything. Discoveries of superinsulators in 2008 sort of hinted that this state of matter was possible, but confirmation would be a game changer for materials science.
Note: Explore a treasure trove of concise summaries of incredibly inspiring news articles which will inspire you to make a difference.
---
Note: For summaries of the latest news articles covering deep politics and censored news, click here. For summaries of the most important news articles ever along these lines, click here.
Don't miss our treasure trove of inspiring resources
Kindly support this work of love: Donate here
Explore the mind and heart expanding websites managed by the nonprofit PEERS network:
Subscribe to the PEERS email list of inspiration and education (one email per week). Or subscribe to the list of news and research on deep politics (one email every few days).