NASA Space Engine Breaks Laws of Physics, Free University Education, Deaf Boy's Rebirth
Inspiring News Articles
January 17, 2015
Hi awesome friends,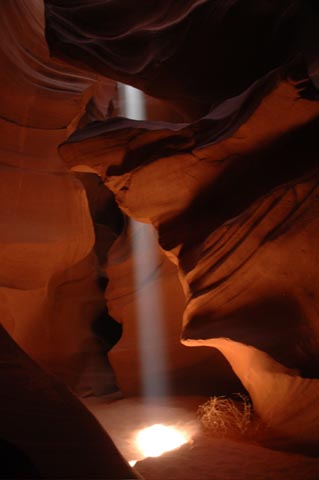 Below are key excerpts of inspiring news articles with great information on a new NASA space engine that breaks the laws of physics, free university education offered to all in several countries, a sullen deaf boy being brought back to life, and more.
Each inspiring excerpt is taken verbatim from the media website listed at the link provided. If any link fails, click here. The key sentences are highlighted in case you just want to skim. Please spread the inspiration and have a great one!
With sacred love and warm wishes,
Fred Burks for the PEERS websites
Special Note: Enjoy the fun New Yorker piece "An iPhone Learns a Dark Truth About Itself." Learn about the fascinating idea of a negative income tax.
Quote of the Week:"All of your emotions, especially your strongest and most difficult, are storehouses of unlimited energy" ~~ Karla McLaren in Emotional Genius
Video of the Week: This incredible 15-minute video clip of an Emmy award winning documentary shows how the Challenge Day program is transforming the lives of countless teens in a most profound and touching way.
---
Space Engine Breaks Laws of Physics?
August 5, 2014, Popular Mechanics
http://www.popularmechanics.com/how-to/blog/pmam-impossible-space-engine-2482607
NASA has tested a microwave thruster that seemingly violates the law of conservation of momentum. Originally reported by Wired, the technology bounces microwaves around to create thrust. British engineer Roger Shawyer designed the original and dubbed it the Emdrive. If the Emdrive actually works, it could be a game changer in the spacecraft business because it doesn't require propellant. Propellant is heavy, and once a spacecraft runs out of it, it loses the ability to change direction. Space historian Amy Shira Teitel makes an interesting point on the website Motherboard: "If a spacecraft, say a deep space probe like New Horizons, which is less than a year from its encounter with Pluto, didn't need propellant, that extra weight and space could be devoted to scientific instruments, larger solar arrays, or a larger power source." Last year, a Chinese team made an Emdrive and reported that they had created enough thrust to move a small satellite. NASA spent eight days testing an Emdrive that was built by Guido Fetta, an inventor based out of the Philadelphia metropolitan area. The lab detected a thrust of 30-50 microNewtons, about 1/20 of what the Chinese team measured. On a side note, the NASA lab doing the testing is the same one that is trying to develop the Alcubierre warp drive, another pie-in-the-sky idea. We'll know more once NASA publishes everything (right now, only the abstract is available) and outside experts weigh in on the experiment and data.
Note: For more along these lines, see a related summary about NASA's attempts to make a ship that travels through space without propellant, and read more about new energy technology.
---
7 countries where Americans can study at universities, in English, for free (or almost free)
October 29, 2014, Washington Post Blog
http://www.washingtonpost.com/blogs/worldviews/wp/2014/10/29/7...
Since 1985, U.S. college costs have surged by about 500 percent, and tuition fees keep rising. In Germany, they've done the opposite. The country's universities have been tuition-free since the beginning of October. Tuition rates were always low in Germany, but now the German government fully funds the education of its citizens -- and even of foreigners. Explaining the change, Dorothee Stapelfeldt, a senator in the northern city of Hamburg, said tuition fees "discourage young people who do not have a traditional academic family background from taking up study." Germany's higher education landscape primarily consists of internationally well-ranked public universities, some of which receive special funding because the government deems them "excellent institutions." What's more, Americans can earn a German undergraduate or graduate degree without speaking a word of German and without having to pay a single dollar of tuition fees: About 900 undergraduate or graduate degrees are offered exclusively in English, with courses ranging from engineering to social sciences. For some German degrees, you don't even have to formally apply. The vast degree offerings in English are intended to prepare German students to communicate in a foreign language, but also to attract foreign students, because the country needs more skilled workers.
Note: This clearly shows which countries place a high priority on the education of their citizens. Along with Germany, the article discusses Finland, France, Sweden, Norway, Slovenia, and Brazil.
---
Disabled Ugandan teenager beams as he overcomes the odds and finds his voice for the very first time
November 21, 2014, Daily Mail (One of the UK's leading newspapers)
http://www.dailymail.co.uk/femail/article-2844368/The-heart-warming...
15-year-old Patrick Otema, from Kampala in Uganda, found his voice for the very first time. Patrick, who was born deaf, was unable to even express himself to his family and, had things not changed, would have been condemned to a life of silence. But thanks to a pioneering new programme, he has finally been taught to communicate using sign language. But Patrick has been lucky. His teacher is Raymond Okkelo who is deaf himself - and who is one of the few Ugandans to use sign language. 'In the past I was also like him,' he explains. 'I couldn't use sign language, the only thing I could do was hide in fear.' Raymond became deaf as a child after a bout of malaria. Six months ago, he travelled to the Ugandan capital Kampala for intensive training in sign language. Now able to communicate with the outside world, Raymond is determined to change the lives deaf people in sub-Saharan Africa, many of whom have never been taught sign language. Raymond ... has also opened the very first sign language school in the country - which Patrick now attends. But nothing is as heart-warming as the moment that Patrick finally realises he can communicate, with joy spreading across his face as he grasps the significance of what he has learned. Patrick's transformation is nothing short of breathtaking. But Patrick won't be the only deaf child to benefit. Buoyed by the success of his first cohort of students, Raymond hopes to take his school on tour and help many more children on the way.
Note: Don't miss the incredibly moving video of his first words and a great follow-up video about this inspiring story.
---
Goodbye to one of the best years in history
December 26, 2014, The Telegraph (One of the UK's leading newspapers)
http://www.telegraph.co.uk/history/11310456/Goodbye-to-one-of-the-best...
2014 has probably been the best year in history. Take war, for example – our lives now are more peaceful than at any time known to the human species. Archaeologists believe that 15 per cent of early mankind met a violent death, a ratio not even matched by the last two world wars. Since they ended, wars have become rarer and less deadly. We have recently been celebrating a quarter-century since the collapse of the Berlin Wall, which kicked off a period of global calm. The Canadian academic Steven Pinker has called this era the "New Peace", noting that conflicts of all kinds – genocide, autocracy and even terrorism – went on to decline sharply the world over. Global life expectancy now stands at a new high of 71.5 years, up six years since 1990. In India, life expectancy is up seven years for men, and 10 for women. It's rising faster in the impoverished east of Africa than anywhere else on the planet. In Rwanda and Ethiopia, life expectancy has risen by 15 years. The Ebola crisis has led to 7,000 deaths, each one a tragedy. But far more lives have been saved by the progress against malaria, HIV and diarrhoea. The World Bank's rate of extreme poverty (those living on less than $1.25 a day) has more than halved since 1990, mainly thanks to China. We still have a lamentably long list of problems to solve. But in the round, there's no denying it: we are living in the Golden Era.
Note: Explore a treasure trove of concise summaries of incredibly inspiring news articles which will inspire you to make a difference.
---
Monkey Gives First Aid to Electrocuted Friend
December 25, 2014, New York Times
http://www.nytimes.com/aponline/2014/12/25/world/asia/ap-as-india-monkey...
Onlookers at a train station in northern India watched in awe as a monkey came to the rescue of an injured friend – resuscitating another monkey that had been electrocuted and knocked unconscious. The injured monkey had fallen between the tracks, apparently after touching high-tension wires at the train station in the north Indian city of Kanpur. His companion came to the rescue and was captured on camera lifting the friend's motionless body, shaking it, dipping it into a mud puddle and biting its head and skin – working until the hurt monkey regained consciousness. The first monkey, completely covered in mud, opened its eyes and began moving again. Crowds of travelers watched the Sunday scene in amazement, filming and snapping pictures.
Note: Watch a one-minute video of this most unusual heroic act.
---
Teacher Has Students Write Letters To Their Future Selves, Then Posts Them 20 Years Later
December 15, 2014, Huffington Post
http://www.huffingtonpost.co.uk/2014/12/15/teacher-has-students-write...
For decades, American high school teacher Bruce Farrer has been asking his students to write letters to their future selves. 20 years later, he tracks down the students and posts their letters to them. Speaking in a video for US airline West Jet, Farrer says that the letters have become more valuable because we now communicate far less by letters than we did 20 years ago. He created the assignment because he wanted his students to do an exercise "that was different, that would be interesting and one that they would value". An old pupil of Farrer says when he was asked to write a 10 page letter to his future self, he thought it was "a lesson just to pass the time, to keep us busy for a few hours while he did other things". He now understands what a dedicated teacher Farrer was. Of course, tracking down your students 20 years after teaching them is a challenging task. Farrer describes it as "a lot of detective work" but he is excited to find out the different paths his ex-pupils have taken. The video shows the reactions of some of Farrer's old students upon opening their letters. One describes it as an "emotional roller-coaster" as she reads about the passing of her grandmother and aunt, experienced through the eyes of her younger self. Despite the profound effect that receiving the letters has on its recipients, Farrer remains modest about his diligence and commitment. "I'm just a regular teacher who happened to assign a rather different assignment", he says.
Note: Explore a treasure trove of concise summaries of incredibly inspiring news articles which will inspire you to make a difference.
---
Scientists Prove That Telepathic Communication Is Within Reach
October 2, 2014, Smithsonian Magazine
http://www.smithsonianmag.com/innovation/scientists-prove-that-telepathic...
In a recent experiment, a person in India said "hola" and "ciao" to three other people in France. Today, the Web, smartphones and international calling might make that not seem like an impressive feat, but it was. The greetings were not spoken, typed or texted. The communication in question happened between the brains of a set of study subjects, marking one of the first instances of brain-to-brain communication on record. The team, whose members come from Barcelona-based research institute Starlab, French firm Axilum Robotics and Harvard Medical School, published its findings earlier this month in the journal PLOS One. Study co-author Alvaro Pascual-Leone ... hopes this and forthcoming research in the field will one day provide a new communication pathway for patients who might not be able to speak. "We want to improve the ways people can communicate in the face of limitations – those who might not be able to speak or have sensory impairments," he says. "Can we work around those limitations and communicate with another person or a computer?" Pascual-Leone's experiment was successful – the correspondents neither spoke, nor typed, nor even looked at one another. But he freely concedes that the test was more a proof of concept than anything else, and the technique still has a long way to go. Brain-to-brain communication could find applications across many disciplines. At the same time, Pascual-Leone cautions that scientists must also keep in mind the ethics of telepathy.
Note: To learn more, see this infographic describing the process, and read another informative article exploring this fascinating topic.
---
Ready, Willing and Able
January 4, 2015, Daily Good
http://www.dailygood.org/story/922/ready-willing-and-able-patty-de-llosa/
The Doe Fund's 400 fulltime employees (some 70% of them graduates of the program) operate four programs to help homeless and formerly incarcerated individuals achieve permanent self-sufficiency. Ready, Willing & Able does this through a 9-to-12-month transitional work program. The second program is an intensive non-residential work and education program for recent parolees, and the third a veterans program which offers homeless vets transitional work and housing, counseling and benefits advocacy, life skills, educational assistance, occupational training, job readiness, and graduate services. The fourth program is built around affordable housing for low-income individuals and families as well as supportive housing for individuals and families who face a variety of complex challenges. The Doe Fund has succeeded in offering less fortunate citizens of the world we all share a path to self-respect. Nazerine Griffin was an armed robber, stealing for his drug habit. He came to RWA from a homeless shelter. "We were a bunch of warehoused human beings with no way out," he says. He's now the director of the Fund's Harlem Center for Opportunity.
Note: Explore a treasure trove of concise summaries of incredibly inspiring news articles which will inspire you to make a difference.
---
How a Low-Tech Seed Bank in Greece Preserves Thousands of Heritage Crops
December 29, 2014, Yes! Magazine
http://www.yesmagazine.org/planet/how-low-tech-seed-bank-greece-saves...
Ethical consumers in the United States are increasingly concerned with the seeds used in the production of their food. However, this has been an issue in Europe for many years. In fact, there are several transnational seed-saver networks, like Arche Noah, whose members have become experts on heritage seeds. One of the most famous groups within Arche Noah's 8,000-member network is the "live" seed bank Peliti, which has been raising awareness about endangered varieties of heritage seeds since 1995. Once tiny, now Peliti is an NGO that receives thousands of visitors for its annual seed swap where you can get a mind-boggling number of seed varieties for free. It's the biggest event of its kind in the world. They call themselves a "live seed bank" because traditional seed banks store seeds under refrigeration, sometimes for up 15 years, which is "more like a seed museum than a seed bank," according to volunteer Vasso Kanellopoulou. Peliti concentrates on keeping their seeds reproducing [to prevent] genetic erosion. It is [part of] the larger global seed-saver network. Their organization has given birth to many satellite communities that are linked with one another via a Google Group. Panagiotis Sainatoudis, Peliti's founder, says that one of the organization's basic principles is "to support man's freedom to keep his own seed so he won't depend every year on seed purchase, commerce, not even on the seeds supplied by Peliti."
Note: In the United States, industrial agriculture companies are using the USDA to antagonize local community seed sharing groups. Find out more here.
---
Oakland program defies hip-hop's bad rap
January 3, 2015, San Francisco Chronicle (San Francisco's leading newspaper)
http://www.sfgate.com/performance/article/Oakland-program-defies-hip-hop...
HipHopForChange aims to combat images of violence, sexism, materialism, drugs and homophobia by educating young people about the spiritual pillars that first inspired hip-hop as a vehicle for social change – peace, love, unity and the spirit of fun. [Founder Khafre] Jay has developed an interactive workshop that he and his staff have taken to [several] schools, as well as community organizations like Youth Spirit Artworks. Sessions not only detail the early rise of hip-hop, but also teach students ... how to MC, the techniques of writing rap, and the finer points of graffiti lettering. Jay wants students to be able to talk about their lives and experiences without the superficial attitudes of mainstream hip-hop. "[Our] rappers talk about their real lives, not some made up fictionalized, money, materialist, misogynist narrative that you're used to," Jay says. "They talk about putting food on their tables, their aspirations, their hopes and their problems with society. Their views are just not congruent with the industry [stereotypes]. HipHopForChange also spends several days a week canvassing throughout the Bay Area. That grassroots approach [is] how Serenity Krieger, a teacher at El Cerrito High School, came to hire HipHopForChange to teach four classes for her geography students last year. "She says, "I want them to know about not just the oppression, but ways they can constructively do something about it."
Note: Explore a treasure trove of concise summaries of incredibly inspiring news articles which will inspire you to make a difference.
---
Note: For summaries of the latest news articles covering deep politics and censored news, click here. For summaries of the most important news articles ever along these lines, click here.
Don't miss our treasure trove of inspiring resources
Kindly support this work of love: Donate here
Explore the mind and heart expanding websites managed by the nonprofit PEERS network:
Subscribe to the PEERS email list of inspiration and education (one email per week). Or subscribe to the list of news and research on deep politics (one email every few days).