Science Helps Us Find the Good, Obama Reaches Out to Ex-cons, Iceman's Impossible Feats
Inspiring News Articles
November 13, 2015
Hey awesome friends,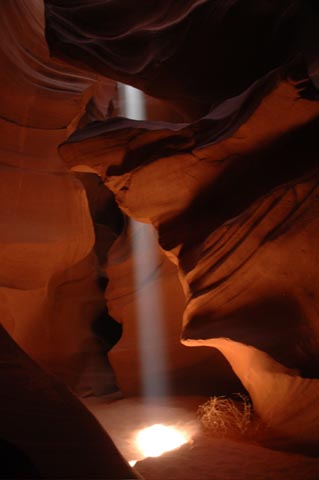 Below are key excerpts of inspiring news articles with great information on science showing us how much we really care, Obama reaching out to ex-cons to help build a new life, the Dutch Iceman's impossible feats that he says anyone can do, and more.
Each inspiring excerpt is taken verbatim from the media website listed at the link provided. If any link fails, click here. The key sentences are highlighted in case you just want to skim. Please spread the inspiration and have a great one!
With sacred love and warm wishes,
Fred Burks for the PEERS websites
Special note: Watch a fascinating documentary on communication from the dead through most unusual means. Watch a great, short video titled "You're more beautiful than you think." Watch an intriguing video of Mary Rodwell sharing her extensive and inspiring research on indigo children.
Quote of the week: "If you don't stand for something, you'll fall for anything."
Financial Note: At the start of every month, the amount we are in the red for the year jumps several thousand dollars. This is because that's when we add our expenses for the month (about $6,000) to the amount we are in the red. The red ink amount then gradually decreases over the course of the month as caring supporters like you make donations. Read more on this. Please help us to decrease our deficit by donating here.
---
How Science Helps Us Find the Good
October 24, 2015, Daily Good
http://www.dailygood.org/story/1153/how-science-helps-us-find-the-good-jeremy-adam-smith/
In a study published in the January edition of the journal Mindfulness, psychologists ... asked 313 adults if they had helped anyone during the previous week. Eighty-five percent said they had — by, say, listening to a friend's problems, babysitting, donating to charity, or volunteering. This small study reveals a truth that is consistently demonstrated in many domains of research: We care deeply for one other, and ... would rather help our fellow beings than not. Even more, the science shows that refusing to help others can have debilitating, long-term mental and physical consequences for ourselves. Isolation hurts, physically; so does aggression. Every angry word we utter fries neurons and wears out our hearts. Here's an experiment you can perform right now: Think about something stressful that happened to you during the past week. Now scan your body: How does your chest, stomach, or neck feel? Then think about something good that happened during the same period, however small. Now what happens in your body? Did you feel any difference? The research predicts that the stressful memory caused you physical discomfort. Your tight chest and clenched stomach doesn't make the world a better place. So what can you do? Science has an answer, and it starts with counting ... the good things in life. That doesn't mean we ignore the bad. But all too often our negativity bias leads us to see only the bad, in other people as well as in ourselves. By counting the good things, we see reality more clearly.
Note: The new site Greater Good in Action offers concrete, research-tested practices for individuals to cultivate strengths like awe, gratitude, empathy, and compassion.
---
Obama to announce plans to help the formerly incarcerated
November 2, 2015, Yahoo News/Reuters
http://news.yahoo.com/obama-announce-plans-help-formerly-incarcerated-110600823.html
President Barack Obama announced new measures to smooth the integration of former criminals into society. "We've got to make sure Americans who have paid their debt to society can earn their second chance," Obama said in a speech at Rutgers University in Newark, a city of about 280,000 that has grappled for decades with poverty and high rates of violent crime. Obama said he was banning "the box" that applicants had to check about their criminal histories when applying for certain federal jobs. He praised companies such as Wal-Mart, Target, Koch Industries, and Home Depot for taking similar measures in the private sector. The president noted that Congress was considering similar measures. The new steps unveiled by the White House included up to $8 million in federal education grants over three years for former inmates as well as new guidance on the use of arrest records in determining eligibility for public and federally assisted housing. Obama in July became the first sitting president to visit a federal prison. He has called on Congress to pass legislation to change sentencing laws to help reduce the number of people serving long sentences for non-violent drug crimes. With only 5 percent of the world's population, the United States accounts for about 25 percent of the world's prison population, according to the American Civil Liberties Union.
Note: Read another rich article on ABC News where Obama shares vulnerably about his history and concerns with the justice system.
---
Wim Hof, Dutch 'Iceman,' Controls Body Through Meditation
May 22, 2011, Huffington Post/Associated Press
http://www.huffingtonpost.com/2011/05/22/wim-hof-dutch-iceman-cont_n_865203.html
The Iceman's students look wary as they watch him dump bag after bag of ice into the tub of water where they will soon be taking a dip. Under the direction of "Iceman" Wim Hof, the group of athletes is going to stay in the water for minutes practising his meditation techniques. Hof, 52, earned his nickname from feats such as remaining in a tank of ice in Hong Kong for almost 2 hours [and] swimming half the length of a football field under a sheet of ice in the Arctic. Hof tells his students meditation in the cold strengthens mind and body. For most people, hypothermia begins shortly after exposure to freezing temperatures without adequate clothing, and it can quickly lead to death. Hof says he can endure cold so well because he has learned to activate parts of his mind beyond the reach of most people's conscious control, and crank up what he calls his "inner thermostat." "I never had a teacher, and I never had lessons, other than hard Nature itself," he says in an interview at his apartment in Amsterdam. "If you do it wrong, it hurts and you take some knocks, and if you do it right, then you really learn." Hof may be able to exercise some influence over other body functions considered involuntary, [and] tells his students at the Rotterdam workshop that viewing mental and physical training as separate may hinder their performance. Hof describes the three main elements in his method as controlled breathing, paying close mental attention to signals coming from the body, and crucially, keeping an open mind.
Note: Watch an incredible video of this most inspiring man, who says all of us are capable of these feats if we have the courage and an open mind. For more, see this article.
---
Young Iraqis in Baghdad hold a peace carnival
October 21, 2015, Christian Science Monitor
http://www.csmonitor.com/World/Making-a-difference/Change-Agent/2015/1021/Young...
During the past few months, young Iraqis met each evening in a sparsely furnished building in Baghdad's Karada neighborhood to ... rebrand their city from one of war to one of peace. Baghdad [is] the heart and soul of Iraq's culture; cosmopolitan, diverse, and dynamic. The annual Baghdad City of Peace Carnival ... attended this year by more than 15,000 people, provided opportunities for some 500 young people to volunteer, collaborating across political, ethnic, and religious lines in an effort to show the positive side of Baghdad that they see. This year's carnival included displays of paintings and handicrafts from local artists, readings of traditional poetry, performances by Iraqi and Western-style musicians, a book fair, free health checkups from medical students, and fundraising by local organizations. For Caesar Alwardii, the carnival is a second job. "I work from 8 to 4 every day, and then I come here," he explains. "I spend more time on this than my actual job because this ... reminds people that there are things to be proud of and happy about in Baghdad." Now the idea of the carnival may be spreading. "Our goal is that next year every province in Iraq, on one day, will have a Day of Peace," he says. This year, the carnival took place on the heels of protests in Baghdad's Tahrir Square. Noof Assi, one of the organizers of the carnival and a leader in the demonstrations ... sees [these events] as a sign of hope for a better future, especially as struggling Iraqis continue to flee to Europe.
Note: Explore a treasure trove of concise summaries of incredibly inspiring news articles which will inspire you to make a difference.
---
Tom Brady Calls Coca-Cola 'Poison' for Kids
October 15, 2015, ABC News
http://abcnews.go.com/Health/tom-brady-calls-coca-cola-poison-kids/story?id=34493827
New England Patriots quarterback Tom Brady is taking on an unlikely opponent: junk food. Brady got heated during an interview on Boston sports radio station WEEI about Coca-Cola. "The fact that they can sell that, you know, to kids, that's, I mean that's poison for kids, but they keep doing it," Brady said. Brady, a father to two sons and one daughter, also took a shot at breakfast cereals, specifically the cereal represented in advertisements by the character Tony the Tiger. "That's just America and that's what we've been conditioned to so, you know, we believe that Frosted Flakes are actually, is a food," he said. The 38-year-old, four-time Super Bowl champion credited a healthy diet as a big part of his on-field success. He also accused certain large food and beverage companies of false advertising. "All those companies make lots of money selling those things," Brady told WEEI. "They have lots of money to advertise, you know? When you go to the Super Bowl, it's you know, that's who are the sponsors. That's the education that we get. That's what we get brainwashed to believe."
Note: Explore a treasure trove of concise summaries of incredibly inspiring news articles which will inspire you to make a difference.
---
A YouTube video claims 'Back to the Future' predicted 9/11 — and that isn't even the weird part
October 20, 2015, Washington Post
https://www.washingtonpost.com/news/the-intersect/wp/2015/10/20/a-youtube-video...
A video titled "BACK TO THE FUTURE predicts 9/11" ... has been online since late July. From the video's first seconds, it seems like an obvious joke. It ticks off every box on the YouTube conspiracy-video checklist: the authoritative male voiceover; a preponderance of red circles and arrows. At 4:05, the narrator even manages to sneak in the obligatory Illuminati reference: Why, he demands, does the all-seeing eye appear on a storefront in the background of one scene for a split second? Although the video isn't entirely sincere, it's also not a parody or joke. The guys behind the video ... believe that 9/11 and "Back to the Future" - and everything in the universe, really - are connected by a vast Web of unseen, mystical, esoteric ties. This belief, dubbed "synchromysticism," has attracted a small but devoted following online. And some of its practitioners make these things called "sync films": an art form that explores the "conscious connective fabric that ties together all matter and energy within the universe." The synchromystics have also made videos implicating "Back to the Future" in everything from Roswell to JFK's assassination. "By documenting the interconnected patterns we observe, I believe we have become fractal cartographers - mapping the invisible landscapes of a quantum and/or holographic universe," writes synchromystic Alan Abbadessa-Green ... who worked on the 9/11 video. "Synchronicity serves as the compass."
Note: Don't miss the fascinating video which is the subject of this article. For more along these lines, see concise summaries of deeply revealing news articles exploring the nature of reality and how this is sometimes covered up and manipulated.
---
EU Parliament votes to protect Edward Snowden
October 29, 2015, CNN
http://www.cnn.com/2015/10/29/europe/eu-edward-snowden-vote
The European Parliament voted Thursday in support of a resolution that calls on member states to protect Edward Snowden from extradition. The vote ... has no legal force. The resolution urges nations to drop criminal charges and "consequently prevent extradition or rendition by third parties, in recognition of his status as whistle-blower and international human rights defender." Snowden called Thursday's vote a "game-changer." "This is not a blow against the US Government, but an open hand extended by friends. It is a chance to move forward," he wrote.The Justice Department has said Snowden would face criminal prosecution if he returns to the United States. He's been charged with three felony counts, including violations of the U.S. Espionage Act. Snowden told the BBC this month that he has offered "many times" to go to prison in the United States as part of a deal to return from exile in Russia, but is still waiting for an answer from the American government. In response to Thursday's vote, U.S. State Department spokesman John Kirby said the U.S. policy on Snowden has not changed. "He needs to come back to the United States and face the due process and the judicial process here in the United States.
Note: Explore a treasure trove of concise summaries of incredibly inspiring news articles which will inspire you to make a difference.
---
How the sonic 'tractor beam' levitates and manipulates objects
October 28, 2015, Christian Science Monitor
http://www.csmonitor.com/Science/2015/1028/How-the-sonic-tractor-beam-levitates...
It may seem straight out of "Star Trek," but it's real: Scientists have created a sonic "tractor beam" that can pull, push and pirouette objects that levitate in thin air. The sonic tractor beam relies on a precisely timed sequence of sound waves that create a region of low pressure that traps tiny objects that can then be manipulated solely by sound waves. Though the new demonstration was just a proof of concept, the same technique could be adapted to remotely manipulate cells inside the human body or target the release of medicine locked in acoustically activated drug capsules, said study co-author Bruce Drinkwater. The principle behind the new system is simple: Sound waves, which are waves of high and low pressure that travel through a medium such as air, produce force. "We've all experienced the force of sound," Drinkwater told Live Science. "It's a question of harnessing that force." By tightly orchestrating the release of these sound waves, it should be possible to create a region with low pressure that effectively counteracts gravity. Drinkwater, his Ph.D. student Asier Marzo and other colleagues ... found three different acoustic force fields. One works like tweezers and seems to grab the particles in thin air. Another traps the object in a high-pressure cage. The third type of force field acts a bit like a swirling tornado, with a rotating high-pressure field surrounding a low-pressure, quiet "eye" that holds the object in place.
Note: Watch a video of this incredible tractor beam in action.
---
What are the Secrets to a Happy Life?
October 25, 2015, Daily Good
http://www.dailygood.org/story/1154/what-are-the-secrets-to-a-happy-life-george-e-vaillant
The Grant Study ... is now the longest longitudinal study of biosocial human development ever undertaken, and is still on-going. The study's goal was to identify the key factors to a happy and healthy life. In 2009, I delved into the Grant Study data to establish a Decathlon of Flourishing - a set of ten accomplishments that covered many different facets of success. Two of the items in the Decathlon had to do with economic success, four with mental and physical health, and four with social supports and relationships. Then I set out to see how these accomplishments correlated, or didn't, with three gifts of nature and nurture - physical constitution, social and economic advantage, and a loving childhood. The results were as clear-cut as they were startling. In contrast with the weak and scattershot correlations among the biological and socioeconomic variables, a loving childhood - and other factors like empathic capacity and warm relationships as a young adult - predicted later success in all ten categories of the Decathlon. What's more, success in relationships was very highly correlated with both economic success and strong mental and physical health. In short, it was a history of warm intimate relationships ... that predicted flourishing. The Grant Study finds that nurture trumps nature. And by far the most important influence on a flourishing life is love. Not early love exclusively, and not necessarily romantic love. But love early in life facilitates not only love later on, but also the other trappings of success, such as high income and prestige.
Note: Explore a treasure trove of concise summaries of incredibly inspiring news articles which will inspire you to make a difference.
---
Note: For summaries of the latest news articles covering deep politics and censored news, click here. For summaries of the most important news articles ever along these lines, click here.
Don't miss our treasure trove of inspiring resources
Kindly support this work of love: Donate here
Explore the mind and heart expanding websites managed by the nonprofit PEERS network:
Subscribe to the PEERS email list of inspiration and education (one email per week). Or subscribe to the list of news and research on deep politics (one email every few days).