Talking to Dolphins, Astronaut: ETs Prevented War, Six-Year-Old Orphan on Smile Mission
Inspiring News Articles
August 28, 2015
Hey awesome friends,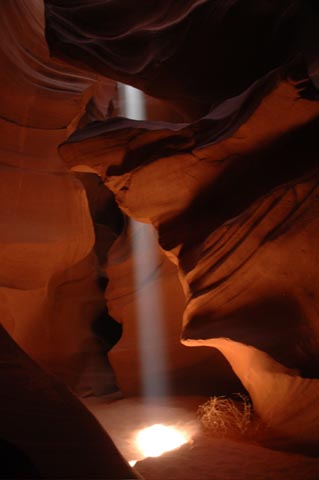 Below are key excerpts of inspiring news articles with great information on talking to dolphins, an Apollo astronaut who says ETs have saved our world from nuclear war, a six-year-old orphan boy who gives away toys to strangers in order to get people smiling, and more.
Each inspiring excerpt is taken verbatim from the media website listed at the link provided. If any link fails, click here. The key sentences are highlighted in case you just want to skim. Please spread the inspiration and have a great one!
With sacred love and warm wishes,
Fred Burks for the PEERS websites
Special note: Read an article about Grammy-winning band Wilco's decision to "pay it forward" by offering their latest album free. This intriguing video says lets redefine a billionaire as one who touches the lives of a billion people. Explore an intriguing article suggesting that communicating with your body and cells in a loving way can lead to profound healing.
Quote of the Week: A journey of a thousand miles begins with just one step ~~ Lao Tsu
Awesome Online Courses: PEERS has developed several highly praised online courses which have not only helped to educate and inspire thousands, many have said their lives were transformed in remarkable ways. The courses bring together the very best of the PEERS websites and weave this material into a beautiful tapestry. Check out these free courses on this webpage and read the rave reviews of those who have completed our most popular course.
---
How to Talk to Dolphins: An Interview with Susan Casey
August 8, 2015, Daily Beast
http://www.thedailybeast.com/articles/2015/08/08/how-to-talk-to-dolphins...
One of the stories that inspired bestselling author Susan Casey's new book on the intricate world of dolphins, Voices in the Ocean, is almost too beautiful to be believed. A biologist named Maddalena Bearzi was studying a group of dolphins off the coast of Los Angeles when she noticed something strange. The "pod" (group of dolphins) had just landed upon a herd of sardines. They were about to start feeding when one, unexpectedly, darted off. The rest followed, swimming full speed out to sea. When she reached them, three miles offshore, the pod had a formed a circle - in the middle of it, a girl's floating body. Very near death, the girl had a plastic bag with her identification and a suicide note wrapped around her neck. With the dolphins' help, she was saved. The first dolphins lived on land. It took them 25 million years to adapt to being in the water. Their bodies shrank and their teeth shrank and their brains got big. They did all kinds of shape-shifting evolutionarily. Their brains grew significantly. It's fascinating because scientists don't know why. Most scientists' main guess is that it was due to their changing social behavior. How did the dolphin know the girl was there? That's the big question. They don't rely on vision. I suspect it had something to do with frequency and vibration but of course that's a guess. We don't know. They tend to treat us the way they would treat other dolphins. By themselves, they're vulnerable - to sharks, getting lost, all these things. So when you see dolphins together there is constant touching. They know how to help each other.
Note: Explore a treasure trove of concise summaries of incredibly inspiring news articles which will inspire you to make a difference.
---
Apollo 14 astronaut claims peace-loving aliens prevented 'nuclear war' on Earth
August 15, 2015, Fox News
http://www.foxnews.com/science/2015/08/15/apollo-14-astronaut-claims-peace-loving...
From "The Day the Earth Stood Still" to "Close Encounters of the Third Kind" to "E.T.," pop culture is filled with stories about friendly, curious extraterrestrials visiting Earth to learn more about mankind. For Apollo 14 veteran Edgar Mitchell that plotline is less fiction than it is reality. The sixth man to walk the surface of the moon told Mirror online that he believes peace-keeping aliens visited our planet to prevent a nuclear war between Russia and the United States. Mitchell claims that military insiders viewed strange flying crafts cruising over U.S. missile bases and the White Sands facility in New Mexico, the site of the first-ever nuclear bomb detonation in 1945. "They wanted to know about our military capabilities," he said. "My own experience talking to people has made it clear the ETs had been attempting to keep us from going to war and help create peace on Earth." Mitchell, who grew up near the famous Roswell site in New Mexico, said that he has heard from various Air Force officers who claim UFOs were a regular site during the Cold War. "They told me UFOs were frequently seen overhead and often disabled their missiles," he added. "Other officers from bases on the Pacific coast told me their (test) missiles were frequently shot down by alien spacecraft."
Note: For more, read Edgar Mitchell's testimony on a major cover-up of UFOs. The explore a powerful summary of evidence of UFOs presented by highly respected military and government officials. You can find many other excellent, reliable resources in our UFO Information Center.
---
After losing parents, 6-year-old embarks on smile mission
August 7, 2015, CBS News
http://www.cbsnews.com/news/after-losing-parents-6-year-old-embarks-on-mission/
It is every kid's worst nightmare and six-year-old Jaden Hayes has lived it - twice. First he lost his dad when he was four and then last month his mom died unexpectedly in her sleep. Jaden is understandably heartbroken. "Anybody can die, just anybody," he said. But there's another side to his grief. A side he first made public a few weeks ago when he told his aunt, and now guardian, Barbara DiCola, that he was sick and tired of seeing everyone sad all the time. And he had a plan to fix it. Jaden asked his aunt Barbara to buy a bunch of little toys and bring him to downtown Savannah, Georgia near where he lives, so he could give them away. "I'm trying to make people smile," said Jaden. [He] targets people who aren't already smiling and then turns their day around. He's gone out on four different occasions now and he is always successful. Even if sometimes he doesn't get exactly the reaction he was hoping for. It is just so overwhelming to some people that a six-year-old orphan would give away a toy - expecting nothing in return - except a smile. Of course he is paid handsomely in hugs -- and his aunt says the reactions have done wonders for Jaden. "It's like sheer joy came out of this child," said Barbara. "And the more people that he made smile, the more this light shone." Jaden says that's mostly true. "But I'm still sad my mom died," he said. This is by no means a fix, but in the smiles he's made so far -- nearly 500 at last count -- Jaden has clearly found a purpose. "I'm counting on it to be 33,000," said Jaden.
Note: Explore a treasure trove of concise summaries of incredibly inspiring news articles which will inspire you to make a difference.
---
Can you teach people to have empathy?
June 19, 2015, BBC
http://www.bbc.com/news/magazine-33287727
Most people ... don't tap into their full empathic potential. The good news is that almost everyone can learn to be more empathic, just like we can learn to ride a bike or drive a car. A good warm up is to do a quick assessment of your empathic abilities. Neuropsychologist Simon Baron-Cohen has devised a test called Reading the Mind in the Eyes in which you are shown 36 pairs of eyes and have to choose one of four words that best describes what each person is feeling or thinking. Going a step further, there are three simple but powerful strategies for unleashing the empathic potential that is latent in our neural circuitry: 1. Make a habit of "radical listening" ... to the unique feelings and needs a person is experiencing at that very moment. Let people have their say, hold back from interrupting and even reflect back what they've told you so they knew you were really listening. 2. Look for the human behind everything ... by developing an awareness of all those individuals hidden behind the surface of our daily lives, on whom we may depend in some way. Who is driving the train? Vacuuming the office floor? Stacking the supermarket shelves? Such mindful awareness ... can spark empathic action on the behalf of others. 3. Become curious about strangers. Having conversations with strangers opens up our empathic minds. We can not only meet fascinating people but also challenge the assumptions and prejudices that we have about others based on their appearance, accents or backgrounds.
Note: Learn about the world's first Empathy Museum, which is launching in the UK in late 2015.
---
SolarCity lighting African schools with solar — free of charge
August 12, 2015, San Francisco Chronicle (San Francisco's leading newspaper)
http://www.sfchronicle.com/business/article/SolarCity-lighting-African-schools...
In much of the developing world, the electrical grid is a rickety, unreliable tangle of wires — if it exists at all. So starting quietly last year, SolarCity created a charity that installs solar arrays, complete with battery packs, at rural schools in developing countries. The GivePower Foundation has lit nearly 1,000 schools so far in Africa and Central America, a number expected to top 1,500 by the end of this year. Each solar and battery system is designed to generate and store enough electricity to light the schools for ... extending class hours. Students and community members can also use the systems to recharge their cell phones, increasingly popular in areas that never had widespread landline phone service. Hayes Barnard, GivePower's president, says, "In certain parts of the world, there are opportunities to use renewable energy from the get-go. You don't have to fight the status quo that's been established around dirty energy." The foundation aims to light one school for every megawatt of solar power SolarCity installs in the United States (a megawatt is roughly equal to the amount of electricity used by 750 American homes in any given instant). Next up: lighting 200 schools in Nepal, as part of the country's recovery efforts from this spring's devastating earthquake. Barnard will participate in that installation project himself. SolarCity recruits its own employees to do much of the installation work abroad, offering the work trips as an incentive for outstanding job performance.
Note: Explore a treasure trove of concise summaries of incredibly inspiring news articles which will inspire you to make a difference.
---
How realistic is TNT's 'Proof'? Ask a real-life near-death researcher
July 28, 2015, Washington Post
https://www.washingtonpost.com/lifestyle/style/how-realistic-is-tnts-proof-ask-a...
How realistic is your favorite paranormal TV drama? "Proof," a new summer series on TNT ... stars Jennifer Beals as a brilliant cardiothoracic surgeon recruited by a billionaire to investigate near-death experiences. You may or may not believe in such phenomena, but there are serious researchers exploring this realm. The University of Virginia's Division of Perceptual Studies [is] one of only two university-affiliated labs in the country still doing parapsychology research. How realistic does "Proof" seem to real-life near-death researchers? [According to] Jim Tucker, director of U.Va.'s perceptual studies lab: "Patients who've died for a time have accurately reported conversations that took place outside of their hospital rooms. Some have reported seeing deceased relatives that at the time they didn't know were deceased." But the researchers give a thumbs-down to the show's treatment of reincarnation studies. "Seems a little unrealistic," said Tucker, after watching an episode where a patient undergoes hypnosis and suddenly remembers a past life. Tucker and his colleagues "don't place much stock in the idea of hypnotic regression of adults in order to remember past lives." The Virginia lab has extensively explored the potential of past-life memories, he said — but with an exclusive focus on very young children who, in their early years of talking, have spontaneously reported what seem to be accounts of previous lives, no hypnosis involved. "They left out the most important part, which is that the children we work with report actual memories of past lives."
Note: See our near-death experience resource center for lots more fascinating, reliable information on this vital topic. For more along these lines, see concise summaries of deeply revealing news articles about near-death experiences.
---
The 'only town' in America where cops grant amnesty to drug addicts seeking help
August 17, 2015, Washington Post
http://www.washingtonpost.com/news/inspired-life/wp/2015/08/17/the-only-town-in...
Leonard Campanello ... posts frequent "Gloucester Police Chief Updates" to the police department's Facebook page. "Since January of this year, we have responded to dozens of opiate-related overdoses and, unfortunately, the City has seen 4 deaths in this time that are heroin related," he wrote [on March 6], adding: "4 deaths is 4 too many." He continued: "If you are a user of opiates or heroin, let us help you. We know you do not want this addiction. We have resources here in the City that can and will make a difference in your life. Do not become a statistic." The post collected 1,226 "likes" and more page views than there were people in the city. The community, he said, was hungry for different ideas. "The war on drugs is over," Campanello said in an interview. "And we lost. There is no way we can arrest our way out of this. We've been trying that for 50 years. The only thing that has happened is heroin has become cheaper and more people are dying." He now wanted to turn Gloucester's police station into an oasis of amnesty in the drug addict's perilous world. No heroin addict who entered the police seeking help — unless they had outstanding warrants — would face charges or arrest. Even if they toted their drugs and paraphernalia. Instead, they would get help. In another Facebook post in early May, he laid it out. Things then happened fast. The force opened a non-profit called the Police Assisted Addiction and Recovery Initiative. So far, Campanello said, 109 addicts have sought help at the police station.
Note: Explore a treasure trove of concise summaries of incredibly inspiring news articles which will inspire you to make a difference.
---
Wal-Mart joins farmworker pay initiative in Fla
January 16, 2014, USA Today/Associated Press
http://www.usatoday.com/story/money/business/2014/01/16/wal-mart-joins-initiative...
Wal-Mart Stores on Thursday joined an initiative that will require its Florida tomato suppliers to increase farmworker pay and protect workers from forced labor and sexual assault, among other things. The nation's largest retailer became the most influential corporation to join the initiative promoted by ... the Coalition of Immokalee Workers. "Through this collaboration, not only will thousands of hard-working farmworkers see concrete improvements to their lives, but millions of consumers will learn about the Fair Food Program and of a better way to buy fruits and vegetables grown and harvested here in the U.S," said Cruz Salacio, a spokesman for the Coalition. Florida tomato suppliers in the Fair Food Program pass on to their buyers a penny-per-pound of tomatoes pay increase for farmworkers. They also must have zero tolerance for forced labor and sexual assault and put in place a mechanism for resolving labor disputes between growers and farmworkers. The program also requires growers to allow farmworkers to form health and safety committees on each farm. Growers in compliance earn a "Participating Grower" designation, and if they lose the designation through violations, they won't be able to sell their tomatoes to the participating buyers, such as Wal-Mart. "This signifies a tremendous change," Lucas Benitez, a coalition leader, said of Wal-Mart's participation.
Note: Read more on this inspiring initiative.
---
Alice Herz-Sommer, Oldest Living Holocaust Survivor And Pianist, Shares Music And Wisdom In New Film
October 17, 2013, Huffington Post
http://www.huffingtonpost.com/2013/10/17/alice-herz-sommer-lady-in-number-6...
Alice Herz-Sommer is known for her grace and wisdom. The 109-year-old, who is the oldest living pianist and Holocaust survivor, is undoubtedly one of the most inspirational people in the world. Now, a documentary called "The Lady In Number 6" is telling her incredible story from beginning to end - but just the 11-minute preview in itself is amazing enough. "Every day in life is beautiful," Herz-Sommer says in the video above. The 38-minute-long documentary is directed by Malcolm Clarke and produced by Nicholas Reed and has already been shortlisted for the Academy Awards' documentary short subject category, according to the Los Angeles Times. "Kids all over the world grow up on superheroes," Reed writes on the documentary's website. "What we, their parents, must remind them, is documentaries tell stories about 'real superheroes.' Superheroes are based on great people, real people, like Alice Herz Sommer." Despite everything she's been through, Herz-Sommer insists that she's never hated the Nazis and never will. "I have lived through many wars and have lost everything many times - including my husband, my mother and my beloved son," she says on the documentary's website. "Yet, life is beautiful, and I have so much to learn and enjoy. I have no space nor time for pessimism and hate."
Note: Explore a treasure trove of concise summaries of incredibly inspiring news articles which will inspire you to make a difference.
---
Nanny's idea inspires a wild rice giant
October 21, 2013, Boston Globe
http://www.bostonglobe.com/business/2013/10/20/nanny-wild-rice-idea-grows-into-goose...
When George Denny hired a 24-year-old nanny to care for his three children in 1996, the successful private equity investor ... wasn't expecting to gain a future business partner. But Barbara Mattaliano was certain that a wild rice farm Denny owned in California had big commercial potential. We can create a niche brand of wild rice, she told him, and it will sell. Slowly, he came around. In 2009 they started Goose Valley Natural Foods to sell the rice grown on Denny's 6,700-acre farm in Shasta County. Today, Goose Valley claims to be the world's largest producer of organic and natural wild rice, harvesting between 5 million and 6 million pounds annually. As founding partner, Mattaliano earns a six-figure salary and owns a piece of the company. Just over a decade ago, she was cobbling together an income of about $17,000 working as a nanny and rotating through several part-time jobs. She [had] cut short her college education after being severely injured. For years, Denny had been content to sell his rice to SunWest Foods, a California company that buys and processes the rice from over 300 farmers. But Mattaliano had a different idea. She saw an opportunity to cash in on the growing popularity of natural and organic foods ... and kept pushing her idea to Denny. "I told him that in all this time at the ranch in the summers I learned the agriculture end of the business," she said. The turning point came [once Denny admitted], "This is not just Barbara pestering me — this could be a nice business opportunity."
Note: Explore a treasure trove of concise summaries of incredibly inspiring news articles which will inspire you to make a difference.
---
Note: For summaries of the latest news articles covering deep politics and censored news, click here. For summaries of the most important news articles ever along these lines, click here.
Don't miss our treasure trove of inspiring resources
Kindly support this work of love: Donate here
Explore the mind and heart expanding websites managed by the nonprofit PEERS network:
Subscribe to the PEERS email list of inspiration and education (one email per week). Or subscribe to the list of news and research on deep politics (one email every few days).