Vatican Offers Free Haircuts, Shaves to Homeless, Rapper Nimo's Change of Heart, Open Government
Inspiring News Articles
February 20, 2015
Hi awesome friends,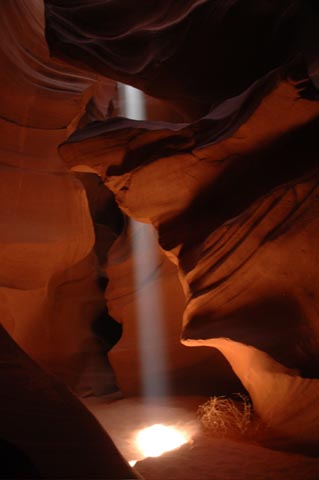 Below are key excerpts of inspiring news articles with great information on the Vatican offering free haircuts and shaves to the homeless, rapper Nimo's big change of heart birthing inspiring new music, a great new website promoting open government, and more.
Each inspiring excerpt is taken verbatim from the media website listed at the link provided. If any link fails, click here. The key sentences are highlighted in case you just want to skim. Please spread the inspiration and have a great one!
With sacred love and warm wishes,
Fred Burks for the PEERS websites
Special note: If you want to understand and have compassion for special needs children and autism more, don't miss this beautiful website. Read a most awesome list of questions that you never see reported about the usefulness of vaccines. Read key major media articles raising questions about vaccines.
Quote of the Week: "If you do what you've always done, you will get what you've always gotten."Anthony Robbins, Inspirational Speaker
---
Vatican To Offer Haircuts, Shaves To Rome's Homeless
January 29, 2015, Reuters (via Huffington Post)
http://www.huffingtonpost.com/2015/01/30/vatican-haircuts-homeless...
The Vatican will offer homeless people in Rome not only showers but also haircuts and shaves when new facilities open next month, the head of Pope Francis' charity office said. The Vatican announced last year that it would provide shower facilities in St Peter's Square for homeless people. Bishop Konrad Krajewski told the Italian Catholic newspaper Avvenire on Thursday that it would also offer haircuts and shaves when the services start on Feb. 16 in an area under the colonnade of the square. Krajewski, whose official title is the pope's almoner, said barbers and hairdressers would volunteer their services on Mondays, the day their shops are traditionally closed in Italy. They had already donated chairs, hair-cutting instruments, and mirrors, the newspaper's website said. Krajewski came up with the idea of building showers in St. Peter's Square last year after a homeless person told him that while it was relatively easy to find places to eat at Rome charities, it was difficult to find places to wash. He immediately received the pope's backing for the shower project and then expanded it to include haircuts and shaves.
Note: Explore a treasure trove of concise summaries of incredibly inspiring news articles which will inspire you to make a difference.
---
Empty Hands, Full Heart: Music For The Soul
June 16, 2014, Daily Good
http://www.dailygood.org/story/789/empty-hands-full-heart-music...
At the pinnacle of a dizzying career, Indian-American rapper Nimesh "Nimo" Patel was haunted by an unshakeable sense of emptiness. In his mid-twenties, he abandoned the limelight and found himself meditating. An inner voice nudged him to radically simplify his life and find his purpose in service to others. He moved to the Gandhi Ashram in India and dedicated himself to the children in the surrounding slums. Seven years into his musical hiatus, something inside nudged Nimo to begin writing music again, but this time in a different spirit. Inspired by a global 21-Day Kindness Challenge, Nimo wrote and produced Being Kind. Together with a labor-of-love crew of volunteers, he co-created a zero-budget music video in one week as an offering of gratitude for the 5.9K participants across 98 countries who simultaneously committed to doing a unique act of kindness every day for 21 days in the spirit of "being the change" they wish to see in the world. A month and a half later, he did it again with Grateful, a musical offering inspired by the 11.5K participants and their small acts throughout the 21-Day Gratitude Challenge. Nimo has most recently embarked on a pilgrimage to bridge music, love and selfless service, through Empty Hands Music. As 14-year-old [Empty Hands volunteer] Priyanka puts it, "We are so, so busy behind getting money, behind getting power, that we forget why we are here. But that joy of spreading kindness, of spreading gratitude, is something that we will keep in our mind and heart until the time we die."
Note: Watch the inspiring music video by Nimo titled "Keep Loving: A Universal Love Song."
---
OpenGov co-founder Zac Bookman lets taxpayers see where cash goes
February 2, 2015, San Francisco Chronicle (San Francisco's leading newspaper)
http://www.sfgate.com/visionaryoftheyear/article/OpenGov-co...
Sometimes people laugh when Zac Bookman tells them what his company, OpenGov does. Not out of mockery. Out of disbelief that a website – or, really, anything – can make it easier to track how the government spends trillions of dollars of their tax money. Users [of OpenGov] can easily share what they find with friends – or push back on government officials to question their spending. Still, Bookman hears doubters. Cynicism runs deep, especially when it involves government becoming more transparent. Bookman ... understands their skepticism. People have lost faith in government officials to improve their lives. "People don't think of (government) as an industry, but it is," said Bookman, whom Ronnie Lott nominated for the first Chronicle and St. Mary's College Visionary of the Year award. "Our software allows you to see where the money goes." $7 trillion in public dollars ... flows through federal, state and local government entities, from big cities to mosquito abatement districts. Much of it is hidden in plain sight, virtually inaccessible to the public because of user-unfriendly tech interfaces. But now more than 250 government organizations are using [OpenGov], including the city of Los Angeles. There is a bipartisan appeal to this sort of transparency. Conservatives like it because it helps to highlight where to cut government fat, while liberals buy into it because this sort of tool can quantify the value of government services. OpenGov is attempting to ... make this very complex data usable by people who are not financial experts.
Note: Explore a treasure trove of concise summaries of incredibly inspiring news articles which will inspire you to make a difference.
---
The startling sense of smell found all over your body
July 10, 2013, BBC News
http://www.bbc.com/future/story/20130710-how-our-organs-sniff-out-smells
In 2005 Jennifer Pluznick hypothesised that a gene known to play a role in a common form of kidney disease did so by acting as a master switch for other genes. Lab tests supported her theory; however, when she looked at which genes it acted on, she did a double take. Among them were several that encode scent receptors, the chemical sensors that allow us to identify smells. Pluznick has spent the last eight years trying to understand why. Our noses contain hundreds of different scent receptors that allow us to distinguish between odours. These receptors, as well as similar ones usually found on taste buds, crop up all over our bodies. In 2003, bitter taste receptors were found in sperm. The same year Pluznick came across scent receptors in the kidney, biologists at the University of California, San Diego identified sour receptors in the spine. A smattering of papers over the following few years reported sweet taste receptors in the bladder and the gut, bitter taste receptors in the sinuses, airways, pancreas and brain, and scent receptors in muscle tissue. As these findings became public, researchers poured over genomic data and reported that low levels of these receptors occurred in almost every tissue in the body. Their findings suggest that our bodies are "smelling" and "tasting" things deep inside of us, and that these abilities are crucial to our health. What's emerging is a picture of these receptors as a kind of general-purpose chemical sensor. We just happened to come across the receptors in the nose and the mouth first.
Note: The article above provides a detailed look at this revolutionary new area of biological research. Explore a treasure trove of concise summaries of incredibly inspiring news articles which will inspire you to make a difference.
---
Bacteria used to yield pure water and produce hydrogen, the fuel of the future
February 2, 2015, International Business Times
http://www.ibtimes.co.uk/bacteria-used-yield-pure-water-produce...
In two separate research findings, scientists have used bacteria in processes that can deliver substantial power when scaled up in the future. While a Sintef team in Norway has a method to deliver purified water, a Missouri researcher has discovered a bacterium that produces hydrogen, the fuel of the future. The Sintef researchers converted waste water into power using bacteria in an entirely natural process that delivers purified water. As the bacteria feed on waste water, they produce electrons and protons and the resulting voltage generates electricity. While the electricity generated is small, it ... is an environmentally friendly process where the end product is purified water. The team plans to scale up the process to generate the power needed for the water purification. "In simple terms, this type of fuel cell works because the bacteria consume the waste materials found in the water," explains Sintef researcher Luis Cesar Colmenares. The challenge was in finding the bacteria most suited for the job and the right mechanism. The researcher at Missouri University of Science and Technology has stumbled upon a bacterium that could help mass-produce hydrogen for fuel cells in the future. The "Halanaerobium hydrogeninformans" bacterium can produce hydrogen under saline and alkaline conditions, better than modified organisms and could be valuable industrially when the process is scaled up. Another end product of the hydrogen process ... finds application in products including composites, adhesives, laminates and coatings.
Note: Explore a treasure trove of concise summaries of incredibly inspiring news articles which will inspire you to make a difference.
---
How Opening Doors Changed This Teen's Life
January 2, 2015, Huffington Post
http://www.huffingtonpost.com/2015/01/22/opening-doors-teen...
Bullying is a serious problem. According to Family First Aid, nearly 30 percent of teens in the U.S. are estimated to be in school bullying, whether they're being bullied or doing the bullying. Josh Yandt, who lives in London, Ontario, was no exception. After being bullied for years, he decided to make one simple tweak when he transferred schools: He started opening doors for his classmates. "Not many people hold doors, right? But after that, people started to open up to me. Opening a door is more than a physical act, it's about putting yourself out there, getting to know people, making them feel comfortable, making them feel welcome. Opening doors gives people hope that people care." Holding the door for his classmates changed everything for Yandt, and now he has more friends than he can count. "People just love what I do. Every day people always say 'thank you,' people smile, and it's really great," he told Canada's CBC news as classmates clapped him on the back, said thanks, or gave a hello as they passed by in the hallway. The story doesn't end there. Yandt was crowned prom king, and he's taken on speaking engagements, sharing his story with younger students.
Note: Watch a video of Yandt's inspiring story, and see for yourself how a small change in his habits invited Yandt's peers to open up and treat him with kindness and respect.
---
Ohio Men Wrongly Convicted of Murder After 39 Years Released
November 21, 2014, NBC News
http://www.nbcnews.com/news/crime-courts/ohio-men-wrongly-convicted...
Two Ohio men wrongly accused of murder experienced freedom for the first time in nearly four decades on Friday morning, but said they don't harbor bitterness over their unjust imprisonment. A Cleveland judge on Wednesday had dropped all charges against Ricky Jackson, 57, and Wiley Bridgeman, 60, allowing for the pair's release. Jackson was 19 when he was convicted along with Bridgeman and Bridgeman's brother, Ronnie, in the 1975 shooting death and robbery of Harold Franks, a Cleveland-area money order salesman. Testimony from a 12-year-old witness helped point to Jackson as the triggerman and led a jury to convict. The witness, Edward Vernon, now 53, recanted his testimony last year, saying he was coerced by detectives, according to Cuyahoga County court documents. Vernon wrote in a 2013 affidavit that he never saw the murder take place, but he was told by detectives that if he didn't testify against Jackson, his parents would be arrested. The Ohio Innocence Project, which took up the case, said Jackson had been the longest-held U.S. prisoner to be exonerated. Jackson was originally sentenced to death, but that sentence was vacated because of a paperwork error. The Bridgeman brothers remained on death row until Ohio declared the death penalty unconstitutional in 1978. "One of them came within 20 days of execution before Ohio ruled the death penalty unconstitutional" said Mark Godsey, director of the Ohio Innocence Project.
Note: Watch an inspiring five-minute video of this beautiful man who was originally sentenced to death based largely on the testimony of a 12 year old, who it turns out was coerced by police to blame him. And how many have been wrongly executed that we will never know about? For more along these lines, see concise summaries of deeply revealing civil liberties articles from reliable major media sources.
---
Croatia writes off debts for poorest citizens
February 1, 2015, The Telegraph (One of the UK's leading newspapers)
http://www.telegraph.co.uk/finance/economics/11382576/Croatia...
Thousands of Croats will see their debts written-off on Monday as part of an attempt to boost the economy by helping households to regain access to basic facilities including bank accounts. The scheme, which has been dubbed "fresh start", will see the debts of around 60,000 citizens erased by banks, telecoms and utilities operators as part of a deal with the government. Around 2.1bn kuna (£20m) worth of bad debts are expected to be written off by creditors who have signed up to the scheme. None will be refunded for their losses. Qualifying households must have debts lower than 35,000 kuna (£3,500), and their monthly income should not be higher than 1,250 kuna. Croats who own property or have any savings will not benefit from the deal. "Some 60,000 citizens ... will be given a chance for a new start without a burden of debt," said Milanka Opacic, Croatia's deputy prime minister. The program will give 20pc of the 317,000 Croatians whose accounts were frozen in July last year due to bad debts access to their accounts again. "This is the first time that any (Croatian) government tries to solve this difficult problem and we are proud of it," Prime Minister Zoran Milanovic told a cabinet session. The deal will be noted in Greece, where the new Syriza government is trying to renegotiate the terms of its multi billion euro bail-out.
Note: Explore a treasure trove of concise summaries of incredibly inspiring news articles which will inspire you to make a difference.
---
How Nebraska Became the Only State to Bring Everyone Power From a Public Grid
January 30, 2015, Yes! Magazine
http://www.yesmagazine.org/commonomics/nebraskas-community...
In the United States, there is one state, and only one state, where every single resident and business receives electricity from a community-owned institution rather than a for-profit corporation. Nebraska ... has embraced the complete socialization of energy distribution. The Nebraska Power Association proudly proclaims, "Our electric prices do not include a profit. That means Nebraska's utilities can focus exclusively on keeping electric rates low and customer service high. Our customers, not big investors in New York and Chicago, own Nebraska's utilities." Nebraska has a long history of publicly owned power systems. However, in the post-World War I era, large corporate electric holding companies backed by Wall Street banks entered the market and began taking over. Tired of abusive corporate practices, in 1930 residents and advocates of publicly owned utilities took a revenue bond financing proposal straight to the voters, bypassing the corporate-influenced legislature which had previously failed to pass similar legislation. It was approved overwhelmingly. By 1949, Nebraska had solidified its status as the first and only all-public power state. Nebraska's nearly 100-year-old experience with a completely public and community-owned electricity system demonstrates that ... the principles of subsidiarity and local control can, in fact, be preserved through a networked mix of publicly owned institutions at various scales without sacrificing efficiency or service quality.
Note: Explore a treasure trove of concise summaries of incredibly inspiring news articles which will inspire you to make a difference.
---
Note: For summaries of the latest news articles covering deep politics and censored news, click here. For summaries of the most important news articles ever along these lines, click here.
Don't miss our treasure trove of inspiring resources
Kindly support this work of love: Donate here
Explore the mind and heart expanding websites managed by the nonprofit PEERS network:
Subscribe to the PEERS email list of inspiration and education (one email per week). Or subscribe to the list of news and research on deep politics (one email every few days).