Vermont Powers Green Movement, Pay It Forward Pizza, McDonalds Bans Chicken Antibiotics
Inspiring News Articles
March 20, 2015
Hi awesome friends,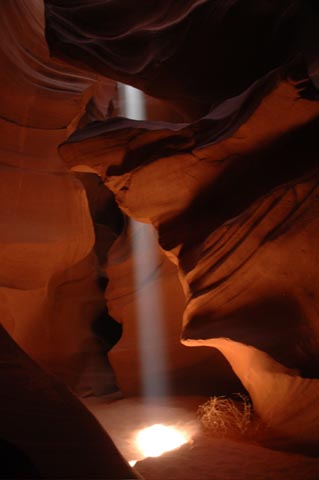 Below are key excerpts of inspiring news articles with great information on the energy savings Vermont utilities are passing on to customers after switching to green, renewable power, the pay-it-forward pizza support that has provided thousands of meals to Philadelphia's poor, McDonald's banning antibiotics in their chicken, and more.
Each inspiring excerpt is taken verbatim from the media website listed at the link provided. If any link fails, click here. The key sentences are highlighted in case you just want to skim. Please spread the inspiration and have a great one!
With sacred love and warm wishes,
Fred Burks for the PEERS websites
Special note: Watch an inspiring video on how local communities are taking a powerful stand against mega-corporations. Watch a beautiful three-minute video showing how love embraces all. Explore an excellent series of engaging videos titled "The Holographic Universe" which raise important questions on how reality is formed. Read an article about a potential new pesticide that is all natural. Learn how millions in Africa still walk to get water.
Quote of the Week: "Don't ignore the bad stuff, but make a point of celebrating the beautiful stuff with all the exuberant devotion you can muster." ~ Rob Brezsny in his profound book Pronoia is the Antidote for Paranoia
Video of the Week: If you want to understand what it's like to live with Alzheimer's disease or autism, don't miss this powerfully educational, eight-minute video.
---
Running on renewable energy, Burlington, Vermont powers green movement forward
January 31, 2014, PBS
http://www.pbs.org/newshour/bb/vermont-city-come-rely-100-percent-renewable...
Burlington recently announced that it now produces or gets more power than its citizens use. And it's all coming from renewable sources of energy like wind and solar and hydroelectric. Ken Nolan helps run Burlington Electric, the local utility company that supplies power to the city's 42,000 residents. Some might say, of course this is happening in Burlington – the town that's often cast as a liberal, progressive haven. But Burlington – and Vermont at large – has plenty of economic reasons to try and do their part to tackle climate change: Vermont's iconic, multi-million dollar industries – skiing and maple syrup – are as dependent on the climate as any industry in the U.S. And the state suffered hundreds of millions of dollars in damage from Hurricane Irene – the type of storm scientists say will grow in frequency unless we reduce our consumption of fossil fuels. Nolan says that switching from fossil fuel energy to renewable energy will likely save the city about $20 million dollars over the next two decades. What's more, consumers haven't been hit with a big price increase: while residential customers across the US have seen small but gradual increases in their utility bills over the years, Burlington's rates haven't increased since 2009. There's nothing magic about Burlington in terms of where it sits. It was just a bunch of decisions made over ten years or more, to get towards renewable energy.
Note: Explore a treasure trove of concise summaries of incredibly inspiring news articles which will inspire you to make a difference.
---
Philadelphia Pizza Lovers Pay It Forward One Slice At A Time
January 14, 2015, NPR
http://www.npr.org/blogs/thesalt/2015/01/14/377033772/philadelphia-pizza...
At Rosa's Fresh Pizza in Philadelphia, the shop is adorned with Post-it notes and letters. The messages are from customers who gave $1 so homeless members in the community could get a slice, which costs $1. The pay-it-forward pizza program started about a year ago, [owner Mason] Wartman says, when one paying customer asked if he could buy a slice for a homeless person. "I said, 'Sure.' I took his dollar and ran out and got some Post-it notes and put one up to signify that a slice was purchased," he recalls. Pay-it-forward pizza was born. Over the past nine months, Wartman says, clients have bought 8,400 slices of pizza for their homeless neighbors. He kept track of the prepaid slices with Post-it notes on the walls until he hit about 500 free slices. He now keeps track at the register. Wartman says the customer who started it all was inspired by a practice in Italy called "suspended coffee" where customers purchase an extra cup for someone who can't afford it. Pay-it-forward generosity isn't limited to Italian cafes or one Philly pizza shop. Even mega-chains, including the bakery and sandwich chain Panera, have gotten into the giving act. Other chains' pay-it-forward systems have grown organically. Starbucks Coffee Co. spokeswoman Sanja Gould says some people just offer to pay for the person behind them in line, while others "might load a certain dollar amount onto a Starbucks card and the store partners have it on hand and they keep adding to it as the line goes on." Wartman says ... people want to help but aren't sure what to do. "This is a super-easy way, a super-efficient way and a super-transparent way to help the homeless."
Note: Watch a great video on this inspiring pizza shop.
---
McDonald's to use chicken without human antibiotics
March 4, 2015, Boston Globe
http://www.bostonglobe.com/business/2015/03/04/mcdonalds/...
McDonald's said on Wednesday that its 14,000 US restaurants will stop serving chicken raised with antibiotics "important to human medicine," a significant change in food policy for the world's largest fast-food chain. McDonald's said the decision is an attempt to adapt to diners' desire for healthier food.''Our customers want food that they feel great about eating – all the way from the farm to the restaurant – and these moves take a step toward better delivering on those expectations,'' McDonald's US president, Mike Andres, said in a statement. McDonald's said the new policy will be implemented across its US supply chain within two years. Also, McDonald's said that this year it will begin offering milk jugs in its Happy Meals that contain milk from cows that have not been treated with the growth hormone rbST. Public health advocates cheered the move, and some groups, including Keep Antibiotics Working, said they had been in ''close dialogue'' with McDonald's about the policy change.
Note: Explore a treasure trove of concise summaries of incredibly inspiring news articles which will inspire you to make a difference.
---
Indy council creates 'Homeless Bill of Rights'
March 3, 2015, Indiana Star (One of the Indiana's leading newspaper)
http://www.indystar.com/story/news/politics/2015/03/02/indy-council-creates...
The City-County Council on Monday voted largely along party lines to create a "Homeless Bill of Rights," making Indianapolis one of the first cities in the country to do so. The ordinance, modelled after similar laws in Rhode Island and Illinois, establishes specific protections for the homeless, a vulnerable population that advocates say face pervasive discrimination in their daily lives. Among the protections: the right to "move freely in public spaces," such as sidewalks and public buildings; the right to equal treatment by city agencies; the right to emergency medical care; and the right to a "reasonable expectation of privacy" for their personal property, just as someone would have inside a home. Notably, it ... requires the city to give a homeless person 15 days notice before displacing him or her from a camp. The city also would have to store displaced people's belongings for 60 days and connect them with nonprofits that would provide them with transitional housing and "wrap-around services," such as medical care and employment assistance. [City Councilman LeRoy] Robinson said such services are vital – and less costly than arresting people for minor offenses to get them off the streets. "It is much more cost-effective to provide support services and assistance to those experiencing homelessness in our city, than to arrest them," Robinson wrote in an email to The Star.
Note: Explore a treasure trove of concise summaries of incredibly inspiring news articles which will inspire you to make a difference.
---
The greatest Sacramentan you've never heard
December 20, 2014, Sacramento Bee (Sacramento, California's leading newspaper)
http://www.sacbee.com/news/local/news-columns-blogs/marcos-breton...
John Emerson Moss is an unheralded giant in the capital of California. Moss [represented] Sacramento in Congress for 25 years – a career marked by one of the most noteworthy legislative records of the second half of the 20th century. Moss was the author and champion of the federal Freedom of Information Act, which gave any American the right to access federal records once routinely sealed by the most powerful forces in the American government. Because of Moss, there is the Consumer Product Safety Commission. He played a major role in enacting the Toy Safety Act, the Poison Package Control Act, the Federal Privacy Act. He was chief sponsor of the Clean Air Act. Moss was one of the first voices in government to come out against the Vietnam War, a position that put him squarely at odds with President Lyndon Johnson – one of the most politically powerful and vindictive men to occupy the Oval Office. A Democrat like Johnson, Moss' opposition to Vietnam and his dogged pursuit of FOIA cost him what many politicians crave most – power. President Johnson was against the idea of opening federal records to the public and he fought Moss behind closed doors. Moss prevailed when Johnson bowed to pressure from newspaper editors and a growing mistrust of government. He signed FOIA into law the week of July 4, 1966. It was a momentous event. But there is no film of Moss standing behind Johnson as he signed FOIA into law because a grudging Johnson refused to have a public signing ceremony to mark the event.
Note: Moss' 100th birthday falls on April 13, 2015. Explore a treasure trove of concise summaries of incredibly inspiring news articles which will inspire you to make a difference.
---
Repairing the brain: Why we're living in an age of neuroscience
February 9, 2015, The Independent (One of the UK's leading newspapers)
http://www.independent.co.uk/life-style/health-and-families/features...
The endless adaptability of the human brain is summed up by the term "neuroplasticity". A few decades ago, scientists thought the brain was relatively fixed. It was also believed that different areas of the brain had their own specialities and didn't veer from these. Now we know that ... new neurons do grow. New neural pathways can be formed and, when disease or damage occurs in one part of the brain, cortical maps can be redrawn to make up for lost function. [Norman] Doidge, a Canadian psychiatrist and psychoanalyst, is the master of explaining how the brain's plasticity can be harnessed to improve the symptoms of brain-related disorders, ranging from stroke to autism. Doidge [identifies] stages of healing [the brain]: corrections of general cellular functions of the neurons and glia, neurostimulation, neuromodulation, neurorelaxation and neurodifferentiation and learning. The first stage [is] about restoring brain cell health. Doidge says that he has seen patients with depression, bipolar disorder and attention deficit disorder "make major progress by eliminating toxins and certain foods, such as sugar and grains, that they were sensitive to". Neurostimulation is when "dormant circuits in the hurt brain" are stimulated. This is followed by neuromodulation, where the brain is reset so that it's neither too excited nor too inhibited. Brain disorders often leave the person exhausted, so relaxation is an important part of recovery. Neurodifferentiation and learning is ... the stage when the brain does "what it does best" which is, apparently, "making fine distinctions".
Note: Explore a treasure trove of concise summaries of incredibly inspiring news articles which will inspire you to make a difference.
---
No Regrets: Living with Dying
March 4, 2015, Daily Good
http://www.dailygood.org/story/965/no-regrets-living-with-dying-kitty-edwards
With Stage 4 metastasized breast cancer, Patti ... wanted to know how to live life with no regrets. Out of Patti's vision and sense of urgency, the No Regrets Project was born. Between radiation treatments, spinal surgery and a bucket list trip to Alaska, Patti wrote essays, talked with anyone who would listen, dreamed and created. In the end, she developed five simple, personal practices to help herself live life more fully: be grateful every day, trust – take the risk, courage to be me, choose joy, and love myself & share it. While the phrases may be simple, accomplishing them is not. The development of the No Regrets Project is Patti Pansa's legacy to all of us. Each day, Patti wrote in her gratitude journal. The simplest things caught her attention. "I am grateful for a little bird sitting on a branch outside of my bedroom window," "I love to feel the warmth in the sunlight crossing my bed," and more. This practice of gratitude helped her to focus on the things that she appreciated most, rather than on her declining health and the difficult medical procedures that she endured. Patti learned that trust requires an element of surrender. With diminishing energy, she simply followed the flow of suggestions and referrals to find the resources that were needed in a short period of time. Patti spent the last five months of her life celebrating, sharing, creating, loving, and living. On October 23, 2013, under hospice care, Patti died at home with her family. She died with no regrets.
Note: Explore a treasure trove of concise summaries of incredibly inspiring news articles which will inspire you to make a difference.
---
Groups Place Free Hats And Scarves Around Cities, Spread Warmth To Those Who Need It Most
January 23, 2015, Huffington Post
http://www.huffingtonpost.com/2015/01/23/hats-and-scarves-around-cities...
Good Samaritans are working to make sure that the homeless and others in need are prepared for the winter weather. Hats and scarves have been spotted around several areas that are experiencing frigid temperatures this winter. The apparel -- which has shown up in cities including Edmonton and Winnipeg in Canada, and Wilmington, North Carolina -- comes with messages urging those in need to take the winter wear. "I am not lost!" a message attached to a scarf in Wilmington reads. "If you are stuck out in the cold, please take this to keep warm!" The group responsible for that particular item, Scarves in the Port City, says that their aim is to account for those who need a helping hand during the winter months in a simple and effective way. "We collect and distribute scarves for the homeless during inclement weather," the group ... wrote on their Facebook page. "We hope to help create awareness of the difference kindness can make to people's attitudes, feelings and actions towards themselves and others when it's embraced as a way of life." The do-gooders, who often place the clothing in locations that are easily accessible for people in need, like libraries where people may seek refuge from the chill or homeless shelters, say they hope their efforts can provide some much-needed comfort to those who need it most over the winter months.
Note: See the complete article for pictures of this generous practice showing up in the U.S. and Canada. Explore a treasure trove of concise summaries of incredibly inspiring news articles which will inspire you to make a difference.
---
Note: For summaries of the latest news articles covering deep politics and censored news, click here. For summaries of the most important news articles ever along these lines, click here.
Don't miss our treasure trove of inspiring resources
Kindly support this work of love: Donate here
Explore the mind and heart expanding websites managed by the nonprofit PEERS network:
Subscribe to the PEERS email list of inspiration and education (one email per week). Or subscribe to the list of news and research on deep politics (one email every few days).