Animal Communicator Tames Wild Leopard, Bhutan Going All Organic, No Legs, No Problem
Inspiring News Articles
January 29, 2015
Hey awesome friends,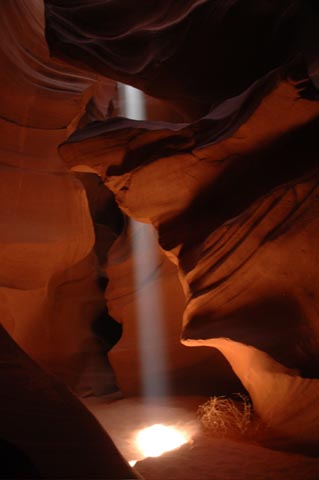 Below are key excerpts of inspiring news articles with great information on an amazing animal communicator's true story of taming a wild black leopard. Bhutan's investment in sustainable agriculture that has put the country on track to be 100% organic by 2020, a courageous young woman born without legs who lets nothing stop her, and more.
Each inspiring excerpt is taken verbatim from the media website listed at the link provided. If any link fails, click here. The key sentences are highlighted in case you just want to skim. Please spread the inspiration and have a great one!
With sacred love and warm wishes,
Fred Burks for the PEERS websites
Special note: Watch four-minutes of breathtaking scenery in "Interview With God." Explore a great collection of classical music flash mobs. Watch this incredible one-minute video of Bernie Sanders speaking truth to power.
Quote of the Week: Pronoia is the antidote for paranoia. It's the brazen perception that all of creation is conspiring to shower us with blessings. ~~ Rob Brezsny from his hilarious, reality-shifting book Pronoia
---
Animal Communicators Prove it's Possible to Hear an Animal's Thoughts
January 19, 2016, Waking Times
http://www.wakingtimes.com/2016/01/19/animal-communicators-prove-its-possible-to-hear...
Animal communicators are people who can fully communicate with an animal just as they would with a normal human person. The communication is telepathic and 2-way. Animal communicators have most likely existed for a long time, probably in every single culture in the world. Anna Breytenbach is a professional animal communicator. Anna was summoned in the case of the black leopard who had been moved to a South African wild cat park. He was given the name Diabolo (similar to the Spanish word for devil) and ... snarled at anyone who went near. The owners of the park were afraid of approaching him. They summoned an animal communicator (Anna) for help. After communicating with the leopard, she learnt that one of the reasons for him being upset was that he thought something was expected of him. The other reason was that he was worried about what had happened to 2 young cubs at the last place he was being kept. When Anna relayed this to the park owner, [he] broke down and cried. He confirmed that they were indeed 2 young cubs at the previous place. He told Anna to reassure the black leopard that nothing would be expected of him here - and that the 2 young cubs were safe. This relieved the leopard to the point where he opened up and became friendly. His name was subsequently changed to something more fitting – Spirit. There is no way Anna could possibly have known this information beforehand. She learnt it telepathically. She was told this by an animal!
Note: Watch videos of several animal communicators in action at the link above. Explore a treasure trove of concise summaries of incredibly inspiring news articles which will inspire you to make a difference.
---
To build a greener economy, Bhutan wants to go organic by 2020
September 28, 2015, Reuters
http://www.reuters.com/article/us-bhutan-emissions-farming-idUSKCN0RS0DO20150928
Farmer Phub Zam, 55, is in a hurry. Monsoon rains have hit ... and Zam is rushing to harvest her broccoli. "Of all my vegetables, broccoli is the most sought after," she said. Each kilogram sells for ... 15 to 30 cents more than broccoli imported from neighboring India, because her produce is grown without the use of chemicals. After decades of subsistence farming, Zam went organic four years ago. Now she grows 21 crops on her 1.3-acre farm, [earning] three times more than she made before. Zam's success is part of Bhutan's plan to support sustainable farming as one key to build a thriving "green" economy. In 2011, the government launched the National Organic Program, which aims to make the country's agriculture 100 percent organic by 2020. Zam's switchover came when a team of officials from the agriculture ministry told her they were offering women farmers in her village free training in organic farming, including composting and selling the compost for a profit. After attending a three-day training course, Zam started her home compost heap. Today, she sells about 60 kilograms of compost - made of grass, leaves, cow dung and sawdust - every two months to tourist resorts and other buyers. Zam also uses the compost at her farm, including in the two greenhouses she bought and installed with an 80 percent subsidy from the government. In June, officials announced that the government had so far provided 176 greenhouses to farmers and planned to install 650 more.
Note: Explore a treasure trove of concise summaries of incredibly inspiring news articles which will inspire you to make a difference.
---
'I Don't Need Legs to Feel Sexy': Woman Born Without Lower Limbs Becomes Lingerie Model
September 28, 2015, People
http://www.people.com/article/kanya-sesser-model-no-legs-lingerie
Kanya Sesser, 23, skateboards, models lingerie and surfs – and she does it all without lower limbs. Sesser, who was born without legs, was adopted from an orphanage in Thailand before moving to Portland, Oregon, with her new family. Now, she earns more than $1,000 a day working as a model. "I enjoy making money from it and I love showing people what beauty can look like," Sesser told the Daily News. "These images show my strength." The 23-year-old, who uses a skateboard instead of a wheelchair, began modeling for sports brands when she was 15. The Huffington Post UK reports that the Los Angeles-based model has reportedly posed for brands like Billabong, Rip Curl Girl and Nike. "I was mainly doing athletics shoots then as I got older I got into lingerie modeling," Sesser told the Daily News. "It's something fun and it shows my story – I'm different and that is sexy, I don't need legs to feel sexy." Now, the model hopes to compete in the 2018 Winter Paralympics in Pyeongchang, South Korea, as a mono-skier.
Note: Don't miss this inspiring seven-minute video of Kanya's courage and fascinating life.
---
When Alma Tucker learned of cross-border sex trafficking, she had to act
January 14, 2016, Christian Science Monitor
http://www.csmonitor.com/World/Making-a-difference/2016/0114/When-Alma-Tucker-learned...
Alma Tucker discovered what her lifework would be when she was about to retire. She had been working for the Mexican Consulate's Department of Protection in San Diego. "One of the assignments I had was to see patients in hospitals," Ms. Tucker says. She would act as an interpreter and help them find family members in Mexico. This time, it was a 14-year-old girl. "When I arrived I found she was being sexually exploited" by a smuggler, Tucker says. The smuggler, who was supposed to be transporting the girl into the US, had told her that her parents hadn't paid him, and so, he said, she was obligated to have sex with anyone he wanted her to. By the time the girl arrived in the US, she had been forced into sex by multiple men. That was when Tucker realized that victims of sex abuse and human trafficking need comforting as well as practical help. As she looked further into the problem of human trafficking on the US-Mexican border, she realized how few resources existed for Mexican victims. In 2010, Tucker and her husband established the International Network of Hearts, a nonprofit organization dedicated to helping victims of human trafficking, particularly underage ones, and raising awareness about the enormous problem of labor and sex trafficking. Then Tucker opened a home for underage victims in Tijuana, Mexico, called La Casa del Jardin – The Garden House – so named because, she says, she thinks of each girl as a flower waiting to bloom. "We try to create a very healthy ambiance," she says. "They're survivors. We give them a lot of love."
Note: Explore a treasure trove of concise summaries of incredibly inspiring news articles which will inspire you to make a difference.
---
Jilted Bride Takes The High Road, Throws Reception For Homeless Women
January 20, 2015, Huffington Post
http://www.huffingtonpost.com/entry/jilted-bride-homeless-party_us_569eb811e4b0cd99679...
When bride-to-be Dana Olsen's fiancé got cold feet and called off their wedding six weeks before they were to be married, she was understandably shocked. "I've been driving myself crazy trying to figure out what happened," she wrote on xoJane. But when life gave Olsen some particularly sour lemons, she made lemonade. "What's a girl to do?" she wrote. "Well, you've still gotta throw a party." After realizing she wouldn't be able to get any of her reception deposits back ("tens of thousands of nonrefundable dollars," she estimated), Olsen ... teamed up with Mary's Place, a Seattle homeless shelter for women and children, to put together a special night - complete with flowers, candles, plenty of food and a live band - for those living in the shelter. Olsen's generosity inspired others to contribute to the event, according to The Seattle Times. A group of hair stylists and makeup artists offered their services, ensuring each partygoer felt like a million bucks. "Turning the would-be wedding into an event for women in transition has made me feel a little less desolate," Olsen wrote. "It's helped distract me from the fact that I'm a jilted bride." Though Olsen's mother attended the party, Olsen herself chose to spend the day hiking with her dad.
Note: For more on this inspiring event, read this Seattle Times article.
---
Nonprofit providing showers for the homeless rolling along
September 8, 2015, San Francisco Chronicle (San Francisco's leading newspaper)
http://www.sfchronicle.com/bayarea/article/Nonprofit-providing-showers-for-the-homeless...
Lava Mae - the unlikely nonprofit that turns old Muni buses into shower stalls to be used by homeless people - said Tuesday that its second bus is rolling along and that it has a new plan to expand throughout California. Doniece Sandoval, founder of Lava Mae, stood in front of Bus No. 2, which will be parked every Tuesday on Fulton Street next to the Main Library. Sandoval ... had the idea for Lava Mae after seeing a filthy homeless woman crying and saying she would never be clean. Lava Mae's simple solution of providing homeless people with showers and toilets has captured the attention of people around the world, many of whom have asked Sandoval to help them create a similar program. City Librarian Luis Herrera said Lava Mae is a great addition to the Main Library, which sees up to 3,000 visitors every day - many of them homeless and seeking bathrooms, sinks or just a place to rest. Despite all the praise, getting Lava Mae up and running has been much harder than expected, Sandoval said. The first bus is being taken out of rotation for a few weeks so some electrical glitches can be fixed. Finding licensed bus drivers adept at working with homeless people and willing to do it for $16 an hour has also been a huge problem, especially with all the competition from corporate shuttle buses. Sandoval said the bus driver shortage has prompted her to plan for the third Lava Mae vehicle to be a pickup truck pulling a shower stall on wheels. That should be running early next year.
Note: Explore a treasure trove of concise summaries of incredibly inspiring news articles which will inspire you to make a difference.
---
Mind-Altering Drugs Could Cure PTSD
December 22, 2015, Popular Science
http://www.popsci.com/mind-altering-drugs-can-cure-ptsd
About 8 percent of Americans experience PTSD; for veterans, that number is 30 percent. Treatment is notoriously difficult, but people could find relief in an unusual form: psychedelic drugs. MDMA - found in molly and ecstasy - earned a bad rap in the 1990s as ravers' drug of choice. But psychotherapists are coming to value the way it increases empathy while decreasing fear and defensiveness. "MDMA gives people the ability to revisit an event that's still painful without being overwhelmed," says psychiatrist Michael Mithoefer. Following a recent MDMA trial, 83 percent of his treatment-resistant participants no longer showed symptoms of PTSD. In one study, Mithoefer worked with a New York City firefighter post-9/11. The subject had tried treatment before. While undergoing a popular method that uses eye movement to reprocess a trauma, he'd been so overcome that he ripped a sink off the wall. MDMA, however, worked. "It wasn't easy for him," Mithoefer says. "But our sink is still attached." MDMA isn't a one-trick pony either; it can treat end-of-life anxiety and alcoholism, and it's not addictive. "We're talking about the rise of a whole field of medicine," says Rick Doblin, founder of the nonprofit Multidisciplinary Association for Psychedelic Studies, which is running a handful of MDMA trials, including Mithoefer's. Doblin thinks the FDA will greenlight the drug for mainstream use by 2021.
Note: While the war on drugs has been called a "trillion dollar failure", the healing potentials of mind altering drugs are starting to be investigated more openly.
---
NASA Planetary Defense Office set up to save Earth
January 13, 2016, CNN
http://www.cnn.com/2016/01/13/world/nasa-planetary-defense/
NASA has set up a Planetary Defense Coordination Office - to defend the Earth from asteroids and comets that get too close for our comfort. The department, which includes the position of Planetary Defense Officer, is managed by the Planetary Science Division of the Science Mission Directorate at NASA Headquarters in Washington DC. And its mission includes the early detection of potentially hazardous objects (PHOs) - asteroids and comets which get within 0.05 Astronomical Units of Earth's orbit around the sun (7.5 million kilometers) and are large enough, greater than around 30 - 50 meters (98 - 164 feet), to reach the Earth's surface. They must also track and issue warnings on the minor planets, or even try to redirect them. If it's too late and space rubble is found hurtling towards the Earth's surface, the team will coordinate with the U.S. government to plan a response to an actual impact threat. More than 13,500 NEOs have been discovered to date and about 1,500 are detected each year. "Asteroid detection, tracking and defense of our planet is something that NASA, its interagency partners, and the global community take very seriously," said John Grunsfeld, associate administrator for NASA's Science Mission Directorate in Washington. "While there are no known impact threats at this time, the 2013 Chelyabinsk super-fireball and the recent 'Halloween Asteroid' close approach remind us of why we need to remain vigilant and keep our eyes to the sky."
Note: Dr. Carol Rosin, spokesperson for modern rocket science's founder Wernher Von Braun, made this comment about Von Braun, asteroids, and more: "The reasons for space-based weaponry were all based on a lie. He said the strategy was to use scare tactics - that first the Russians, then terrorists are going to be considered the enemy. The next enemy was asteroids. The last card is the alien card. We are going to have to build space-based weapons against aliens, and all of it is a lie." Read a two page summary of the UFO cover-up for more.
---
Western Sydney University's powerful refugee student recruitment advert takes the Internet by storm
September 7, 2015, The Independent (One of the UK's leading newspapers)
http://www.independent.co.uk/student/news/western-sydney-universitys-powerful-refugee...
As part of its 'Unlimited' campaign, Western Sydney University in New South Wales, Australia, has told the harrowing story of one of its graduates, refugee lawyer Deng Thiak Adut. In 1985, the Sudanese government began destroying villages eventually leading to the rise of the People's Liberation Army. Two years later, six-year old Deng Thiak Adut was taken away from his family's banana farm in South Sudan and conscripted into the Army. After undergoing military training, several years of army service and witnessing numerous atrocities, Deng was still a boy when he was shot in the back. A further two years later, a chance meeting led to Deng reuniting with his brother who helped smuggle him out of the country by hiding him in a corn sack on the back of a truck. After working at a local service station to learn English, Deng enrolled at TAFE and completed his Advanced Diploma in Accounting before deciding to study law. In 2005 he enrolled in a Bachelor of Laws at Western Sydney University and became the first person in his family to graduate with a law degree. Now determined to help other Sudanese refugees, the university's poignant video has prompted its Facebook page to be flooded with messages of support for the graduate and the campaign. As the refugee crisis continues to develop in Europe, the emotional advert serves as a stark reminder that if a country open its doors to those in need, people from all walks of life can come together to benefit humanity as a whole.
Note: Don't miss the awesome video commercial featuring this most inspiring man.
---
Scientists move one step closer to turning water into hydrogen fuel, affordably
January 5, 2016, Christian Science Monitor
http://www.csmonitor.com/Science/2016/0105/Scientists-move-one-step-closer-to-turning...
Hydrogen has the potential to fuel incredibly environmentally clean cars. But making that fuel hasn't been so efficient or economical. Pure hydrogen gas does not occur naturally on Earth, so scientists must devise ways to separate hydrogen from naturally occurring compounds, like H2O. Until now, cars that run on water have been out of reach. But a team of scientists have come up with a different mechanism to produce hydrogen fuel from water. These researchers have created a biomaterial that catalyzes the splitting of the water elements, which they describe in a paper published in the journal Nature Chemistry. The biomaterial, called P22-Hyd, is made up of a modified enzyme, hydrogenase, protected within the protein shell of a bacterial virus. The mechanism goes both ways. P22-Hyd breaks the chemical bonds in H2O to produce hydrogen and oxygen, but it can also combine the two gases to generate power. That reversal is how hydrogen fuel cell cars work. "The reaction runs both ways - it can be used either as a hydrogen production catalyst or as a fuel cell catalyst," study lead author Trevor Douglas, of Indiana University Bloomington said. "You don't need to mine it; you can create it at room temperature on a massive scale using fermentation technology. It's a very green process to make a very high-end sustainable material."
Note: Explore a treasure trove of concise summaries of incredibly inspiring news articles which will inspire you to make a difference.
---
Note: For summaries of the latest news articles covering deep politics and censored news, click here. For summaries of the most important news articles ever along these lines, click here.
Don't miss our treasure trove of inspiring resources
Kindly support this work of love: Donate here
Explore the mind and heart expanding websites managed by the nonprofit PEERS network:
Subscribe to the PEERS email list of inspiration and education (one email per week). Or subscribe to the list of news and research on deep politics (one email every few days).