Armed Robber Disarmed by Warmth, Flash Mob Brings Tears, Solar Leaf Produces Fuel
Inspiring News Articles
August 19, 2016
Hey awesome friends,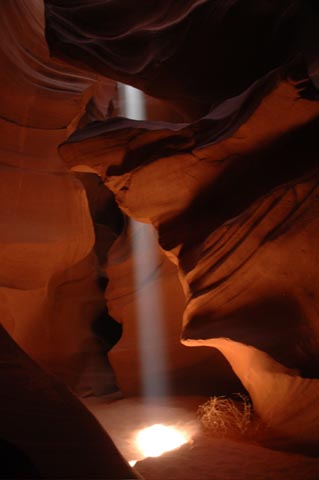 Below are key excerpts of inspiring news articles with great information on how "flipping the script" by responding to a situation in an unexpected way stopped an armed robber in his tracks, the incredible anniversary surprise a man organized for his wife of ten years, an artificial leaf that converts carbon dioxide into energy in a similar way as plant leaves do, and more.
Each inspiring excerpt is taken verbatim from the media website listed at the link provided. If any link fails, click here. The key sentences are highlighted in case you just want to skim. Please spread the inspiration and have a great one!
With sacred love and warm wishes,
Fred Burks for the PEERS websites
Special note: Enjoy a beautiful, five-minute video of a man who turns the tables on homelessness in a most inspiring way. Check out some amazing beach art. Learn how history changes over time in this essay on the roots of the Cherokees. Check out this cool article from the New Yorker on the amazing interconnectedness of plant life. Watch an intriguing 10-minute video of a Japanese qigong master who subdues a small herd of buffalo and more.
Quote of the Week: "After the game, the King and the Pawn go into the same box." ~~ Italian proverb
Video of the week: Watch a beautiful, intriguing video exploring some of the deepest questions in life.
---
She Offered The Robber A Glass Of Wine, And That Flipped The Script
July 15, 2016, Health News Florida/NPR
http://health.wusf.usf.edu/post/it-was-mellow-summer-dinner-party-then-gunman-appeared
This week's Invisibilia podcast [explores] what happens when people flip the script, responding to situations in ways that are completely unexpected. We tend to respond to aggression with aggression, kindness with kindness. Usually that works just fine. But sometimes turning 180 degrees can change the world. Think Mahatma Gandhi or Martin Luther King Jr. In this Invisibilia excerpt on NPR's Morning Edition, we tell the tale of a mellow Washington, D.C., dinner party that was suddenly interrupted by a man with a gun. "Give me your money," the man said. Or he would start shooting. The diners tried to persuade him to back off, but the situation was getting increasingly tense. Then a woman named Christina did something simple yet extraordinary. And that changed everything.
Note: Don't miss the profound video simulation of this most amazing event at the link above. You will be very surprised at how this potentially terrifying event completely turned around. This is how we change the world!
---
Husband plans unforgettable flash-mob surprise for wife who has MS
July 29, 2016, Today.com
http://www.today.com/news/husband-plans-unforgettable-flash-mob-surprise-wife-who-has-ms...
After seeing his wife tear up watching someone on television use a flash mob to propose, Carl Gilbertson made a mental note to do something similar for their 10th anniversary. He pulled off the feat and a video of the accomplishment is now making viewers around the world tear up along with Gilbertson's wife, Laura, who has multiple sclerosis. Gilbertson ... recruited students from a local performing arts college to serenade Laura as part of a flash mob that sang "Just the Way You Are" by Bruno Mars. "When we met, although having MS, she was fully able bodied, worked as a children's nurse and we'd been together for a little while before she even told me, because it no [was] big deal," Gilbertson, 38, explained. "So the song was important only in the sense that I wanted her to know that no matter what may change, I love her just as she is and that to me she's perfect." The couple met 15 years ago. Although Laura experienced occasional MS relapses back then, "she always bounced back," Gilbertson said. Shortly after the Gilbertsons returned from their honeymoon, Laura experienced a serious relapse that was more difficult to recover from. A few months later, she retired from work and began using a wheelchair. "I guess I wanted to make a fuss of our 10th anniversary because she's been so brave in fighting back," he said. The video shows her getting overcome by emotion, particularly by the end of the song when the group unrolls a banner that says, "Happy Anniversary Laura."
Note: Don't miss the pictures and video of this beautiful anniversary surprise available at the link above. Explore a treasure trove of concise summaries of incredibly inspiring news articles which will inspire you to make a difference.
---
Scientists flip energy equation with solar leaf that converts CO2 into fuel
August 1, 2016, Christian Science Monitor
http://www.csmonitor.com/Science/2016/0801/Scientists-flip-energy-equation-with-solar...
It's often smarter to borrow from nature than reinvent the wheel. That was the approach of researchers at the University of Illinois at Chicago (UIC) to remove carbon dioxide (CO2) from the atmosphere, and convert it into an efficient, inexpensive fuel. The result: an artificial leaf that turns CO2 into fuel, "at a cost comparable to a gallon of gasoline" could render fossil fuel obsolete, according to the researchers. The "leaf" is one of a growing number of inventions that mimic photosynthesis to remove excess carbon from the atmosphere, and convert it into new, sustainable forms of energy to power our world. "The new solar cell is not photovoltaic - it's photosynthetic," said [the study's lead author] Amin Salehi-Khojin. "Instead of producing energy in an unsustainable one-way route from fossil fuels to greenhouse gas, we can now reverse the process and recycle atmospheric carbon into fuel using sunlight." The concept of reduction reaction - converting CO2 into a burnable form of carbon - isn't new. But scientists previously relied on silver and other expensive precious metals to break gas into storable energy. UIC researchers took a different approach. When light strikes the "leaf," hydrogen and carbon monoxide bubble from the cathode, while free oxygen and hydrogen ions are released from the anode. Leafs could be spread throughout a solar farm, or used in smaller applications, the researchers said.
Note: Explore a treasure trove of concise summaries of incredibly inspiring news articles which will inspire you to make a difference.
---
Massachusetts to adopt equal pay law to break pattern of unfair pay for women
August 2, 2016, The Guardian (One of the UK's leading newspapers)
https://www.theguardian.com/us-news/2016/aug/02/massachusetts-equal-pay-law-women...
Massachusetts is set to adopt a first of its kind equal pay law – one that its supporters are lauding as the most thorough in the nation. The law ... will make it illegal for employers to inquire about salary or wage history. However, employees will be able to share their salary history if they choose to. Massachusetts is the first US state to bar inquiries into salary history. The law is intended to break the pattern of unequal pay for women in the workforce, since employers will no longer be encouraged to low-ball female employees in negotiations who may have been paid unequally in their previous jobs. "For too many generations women have done equally hard, equally skilled, and equally responsible work as men in the same workplace," said state senator Pat Jehlen, one of the bill's backers. "This is an important milestone on the journey toward equity for women and families all across this Commonwealth." Supporters cite a study which shows women in the state still earn 82 cents for every dollar earned by their male peers, despite the fact that Massachusetts was the first in the nation to adopt an equal pay law more than 60 years ago, nine years before the first federal legislation was passed. [The law] will also make Massachusetts the one of a few states including California and New York to pass a "comparable work" law, giving leverage to employees who may try to sue their employers over unequal pay.
Note: For more along these lines, see concise summaries of deeply revealing income inequality news articles from reliable major media sources.
---
Apps to Fight Human Trafficking Aimed at Tackling Slave Labor
December 12, 2015, Bloomberg
http://www.bloomberg.com/news/articles/2015-12-21/apps-to-fight-human-trafficking...
With more than 1 million apps in the Apple and Android stores, it would be easy to assume we are nearing the limit of developers to come up with new creations. That would be a mistake. The latest example: Apps aimed at fighting human trafficking. Yes, they exist and more are emerging as social entrepreneurs attempt to use technology to battle what they see as the forces of evil. A group of government agencies and private foundations calling themselves Partnership for Freedom has set up a competition with the not-so-catchy name "Rethink Supply Chains" challenge. What is grabbing attention is $500,000 in prize money that will be awarded for the best technology solutions to combat the use of slave labor. Rising awareness among global companies of labor abuses and new laws requiring steps to ensure fair labor practices across supply chains are spurring a new industry for technologies that help them enforce supplier rules. Existing apps already help consumers get an idea of the scope of human trafficking. Made in a Free World, for example, created the Slavery Footprint app that generates estimates of an individual's reliance on slave labor from data on trafficked humans and labor-abuse rates at manufacturers and suppliers. Justin Dillon, chief executive officer of Made in a Free World, is not shy about telling people that for all his efforts, his lifestyle still requires 47 slave laborers - a number he's determined to get to zero. "That's what drives me," he says.
Note: Explore a treasure trove of concise summaries of incredibly inspiring news articles which will inspire you to make a difference.
---
Syria's secret library
July 28, 2016, BBC News
http://www.bbc.com/news/magazine-36893303
Buried beneath a bomb-damaged building [is] a secret library that provides learning, hope and inspiration to many in the besieged Damascus suburb of Darayya. "We saw that it was vital to create a new library so that we could continue our education. We put it in the basement to help stop it being destroyed by shells and bombs like so many other buildings here," says Anas Ahmad, a former civil engineering student who was one of the founders. The siege of Darayya by government and pro-Assad forces began nearly four years ago. Since then Anas and other volunteers, many of them also former students whose studies were brought to a halt by the war, have collected more than 14,000 books on just about every subject imaginable. Over the same period more than 2,000 people ... have been killed. But that has not stopped Anas and his friends scouring the devastated streets for more material to fill the library's shelves. The location of the library is secret because Anas and other users fear it would be targeted by Darayya's attackers if they knew where it was. "The library holds a special place in all our hearts. And every time there's shelling near the library we pray for it," says Omar Abu Anas, a former engineering student. "Books motivate us to keep on going. We read how in the past everyone turned their backs on a particular nation, yet they still made it. So we can be like that too." [Update] Within days of the publication of this story, Omar was killed on the front line during an attack by pro-Assad forces.
Note: Explore a treasure trove of concise summaries of incredibly inspiring news articles which will inspire you to make a difference.
---
Steemit: Get on the blockchain social media juggernaut and earn cryptocurrency for posting content
July 15, 2016, International Business Times
http://www.ibtimes.co.uk/steemit-get-blockchain-social-media-juggernaut-earn...
"Welcome to the Blockchain! Your voice is worth something," states a webpage of Steemit, the social network built on a blockchain that's now exploding with popularity. Steemit ... supports community building and social interaction through cryptocurrency rewards and a reputation or influence-based system, known as Steem Dollars and Steem Power. Ned Scott, CEO and co-founder of Steemit, told IBTimes: "If you think about the existing models - Facebook, Twitter, Instagram - these are platforms that invite people to come and do all this work so that their shareholders, who are not necessarily contributors make all this money. "Our platform is a cooperative version of a social network which is more intuitive, and a more shared, community-driven approach, and that's why our early user base is growing. We are completely open source." Steemit grew out of a long process set in motion by gifted developer and co-founder, Daniel Larimer. It evolved from the idea of a decentralised exchange ... to a later exploration of blockchain-based mutual aid and micro-insurance, with a forum added for users to interact and compare notes. It does away with traditional cryptocurrency barriers to entry, like having to go and buy coins at an exchange. Scott said everyone is rewarded one way or another. People who post content actually get rewarded [with Steem, a currency whose value] is split between tradability and reputation. Steem is currently the third most valuable cryptocurrency in the world.
Note: Unlike other social media platforms such as Facebook, Steemit is technically impossible to censor and is owned by everyone that uses it. Explore a treasure trove of concise summaries of incredibly inspiring news articles which will inspire you to make a difference.
---
Selling unwanted food at a discount, a growing trend you may want to bite into
August 4, 2016, CBC (Canada's public broadcasting system)
http://www.cbc.ca/news/business/leftover-food-flashfood-app-1.3704145
It's a dirty little secret in the food industry that plenty of goods wind up in the trash. As the world's population grows, so does the pressure to tackle the problem. This week, Italy passed new measures to curb food waste. It will now be easier for businesses to donate surplus food and easier for customers to request a "doggy bag" in restaurants - currently not a widespread practice in Italy. There's also an emerging business model that can help take a bite out of food waste. It involves rescuing leftovers and peddling them to consumers at a discount. In 2014, consulting firm Value Chain Management calculated that more than $31 billion worth of food is wasted every year in Canada. Josh Domingues in Toronto ... recently quit his six-figure finance job on Bay Street to create an app called Flashfood. It will connect Toronto food vendors selling leftover food at a discount with customers. Domingues felt he had little choice but to switch careers after his sister, who works as a chef, complained about an epic food waste incident. He did his research and discovered that along with restaurants tossing food, grocers sometimes throw out goods days before they hit their "best before" date. "There's no easy way to connect these food companies directly to the [consumer]," says Domingues. His app, he explains, will help bridge that gap. None of the food sold on Flashfood will have actually passed its "best before" date. Domingues wants to make Flashfood available across Canada and eventually expand to other countries.
Note: Explore a treasure trove of concise summaries of incredibly inspiring news articles which will inspire you to make a difference.
---
What if Schools Taught Kindness?
February 1, 2016, Greater Good
http://greatergood.berkeley.edu/article/item/what_if_schools_taught_kindness
Every school teaches math and reading, but what about mindfulness and kindness? Twice a week for 20 minutes, pre-kindergarten kids were introduced to stories and practices for paying attention, regulating their emotions, and cultivating kindness. The initial results of our research ... suggest that this program can improve kids' grades, cognitive abilities, and relationship skills. Having classrooms full of mindful, kind kids completely changes the school environment. Imagine entire schools - entire districts - where kindness is emphasized. That would be truly powerful. Teaching kindness is a way to bubble up widespread transformation that doesn't require big policy changes or extensive administrative involvement. If you had visited one of our classrooms during the 12-week program, you might have seen a poster on the wall called "Kindness Garden." When kids performed an act of kindness or benefitted from one, they added a sticker to the poster. The idea is that friendship is like a seed - it needs to be nurtured and taken care of in order to grow. Through that exercise, we got students talking about ... how we might grow more friendship in the classroom. Students who went through the curriculum showed more empathy and kindness and a greater ability to calm themselves down when they felt upset, according to teachers' ratings. They earned higher grades at the end of the year in certain areas (notably for social and emotional development), and they showed improvement in the ability to think flexibly and delay gratification, skills that have been linked to health and success later in life.
Note: Explore a treasure trove of concise summaries of incredibly inspiring news articles which will inspire you to make a difference.
---
Note: For summaries of the latest news articles covering deep politics and censored news, click here. For summaries of the most important news articles ever along these lines, click here.
Don't miss our treasure trove of inspiring resources
Kindly support this work of love: Donate here
Explore the mind and heart expanding websites managed by the nonprofit PEERS network:
Subscribe to the PEERS email list of inspiration and education (one email per week). Or subscribe to the list of news and research on deep politics (one email every few days).