Bhutan's Secret to Happiness, Messy Learning Brings Genius
Inspiring News Articles
March 18, 2016
Hey awesome friends,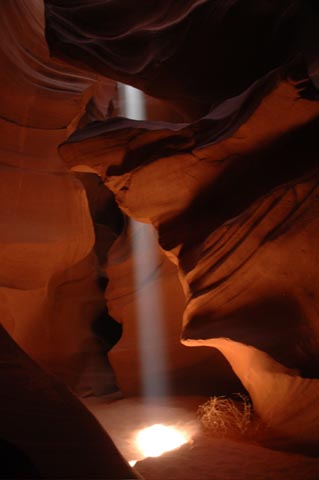 Below are key excerpts of inspiring news articles with great information on the country Bhutan's surprising insight into the importance of thinking about death in cultivating health and happiness, the way that "self-organized learning environments" help students of varying skill levels cooperate and learn, how non-profits such as Copia in San Francisco are bringing high tech thinking to the problem of feeding the hungry, and more.
Each inspiring excerpt is taken verbatim from the media website listed at the link provided. If any link fails, click here. The key sentences are highlighted in case you just want to skim. Please spread the inspiration and have a great one!
With sacred love and warm wishes,
Fred Burks for the PEERS websites
Special note: Watch a touching 7-minute video of a profound women's movement in India. Watch a touching, short video on love at 85.
Quote of the Week: "The more I confront my fears, the more fearless I become. " ~~ anonymous
---
Bhutan's dark secret to happiness
April 8, 2015, BBC
http://www.bbc.com/travel/story/20150408-bhutans-dark-secret-to-happiness
Citizens of one of the happiest countries on Earth are surprisingly comfortable contemplating a topic many prefer to avoid. Is that the key to joy? On a visit to Thimphu, the capital of Bhutan, I found myself sitting across from a man named Karma Ura, [confessing] something very personal. Not that long before, seemingly out of the blue, I had experienced some disturbing symptoms: shortness of breath, dizziness, numbness in my hands and feet. I feared I was having a heart attack. So I went to the doctor, who ran a series of tests and found... "Nothing," said Ura. Even before I could complete my sentence, he knew that my fears were unfounded. I was not dying. I was having a panic attack. "You need to think about death for five minutes every day," Ura replied. "It will cure you." "How?" I said, dumbfounded. "It is this thing, this fear of death ... is what is troubling you." "But why would I want to think about something so depressing?" "Rich people in the West, they have not touched dead bodies, fresh wounds, rotten things. This is a problem. This is the human condition. We have to be ready for the moment we cease to exist." In Bhutanese culture, one is expected to think about death five times a day. The Bhutanese may be on to something. In a 2007 study, University of Kentucky psychologists [concluded] that "death is a psychologically threatening fact, but when people contemplate it, apparently the automatic system begins to search for happy thoughts". Death is a part of life, whether we like it or not. Ignoring this essential truth comes with a ... cost.
Note: Watch a great TED Talk on Bhutan's amazing feat as the only carbon neutral country in the world.
---
Messy Works: How to Apply Self-Organized Learning in the Classroom
October 7, 2015, NPR
http://ww2.kqed.org/mindshift/2015/10/07/messy-works-how-to-apply-self-organized...
Sugata Mitra's "Hole in the Wall" experiment has garnered a lot of attention since it first begun in 1999 and won a TED prize in 2013. It demonstrated that a group of students working together, motivated by a deep question and with access to a computer, could produce amazing results. Cleveland is a world away from Delhi, but Dora Bechtel says many of her students at Campus International School remind her of the Indian children she observed in videos about the Hole in the Wall experiment. Recently, Bechtel has been experimenting with Self-Organized Learning Environments, or SOLEs, in her elementary school classes. In a classroom SOLE, Bechtel asks her students a "messy question," something that doesn't have just one right answer, then sets them loose to research the question in small groups. Students choose who they work with, find their own information, draw their own conclusions and present their findings to the whole class. It can be a bit chaotic, but Bechtel says that's often good. The method has students asking questions and taking ownership in a whole new way. As any teacher knows, finding challenging work for such a varied class of learners is extremely difficult. But because the SOLE is so open-ended, more advanced students are helping struggling students and kids access information in whatever way they can. The SOLE Cleveland website ... has question suggestions for teachers just getting started, arranged by grade level and subject.
Note: Explore a treasure trove of concise summaries of incredibly inspiring news articles which will inspire you to make a difference.
---
Copia, Food Runners recover leftovers to feed the hungry
March 4, 2016, San Francisco Chronicle (San Francisco's leading newspaper)
http://www.sfchronicle.com/business/article/Copia-Food-Runners-recover-leftovers-to-feed...
Komal Ahmad was a UC Berkeley undergrad when she encountered a homeless man begging for food. Something compelled her to stop and invite him for lunch. He scarfed up the food. In between bites, he told her his story: He'd just returned from a second tour of duty in Iraq but hadn't yet received his benefits. He had been evicted, had no money and hadn't eaten in three days. Right across the street was the Berkeley dining hall, which she knew threw out thousands of pounds of food. "This is dumb; we can fix this," she recalls thinking. Five years later, Ahmad, 26, is leading Copia, a company seeking to apply a Silicon Valley playbook to food recovery - retrieving surplus food for donation to nonprofits feeding the hungry. The problem is vast. About 35 million tons of food are wasted in the United States every year ... even while 1 in 6 people go hungry. Hundreds of local groups nationwide, largely run by volunteers, already pick up surplus food to feed the needy. In San Francisco, nonprofit Food Runners has been active for almost 30 years and has spawned similar efforts on the Peninsula and and elsewhere. Supporting the local efforts, Congress passed a Good Samaritan Food Donation law in 1996 to protect food donors from liability if products given in good faith cause harm. Copia is refining its approach in the Bay Area, picking up leftovers from tech companies, Super Bowl parties, Stanford Hospital and others for same-day delivery to nonprofits.
Note: Explore a treasure trove of concise summaries of incredibly inspiring news articles which will inspire you to make a difference.
---
This Billionaire Governor Taxed the Rich and Increased the Minimum Wage -- Now, His State's Economy Is One of the Best in the Country
February 24, 2015, Huffington Post
http://www.huffingtonpost.com/carl-gibson/mark-dayton-minnesota-economy_b_6737786.html
When he took office in January of 2011, Minnesota governor Mark Dayton inherited a $6.2 billion budget deficit and a 7 percent unemployment rate from his predecessor, Tim Pawlenty. During his first four years in office, Gov. Dayton raised the state income tax from 7.85 to 9.85 percent on individuals earning over $150,000, and on couples earning over $250,000 when filing jointly - a tax increase of $2.1 billion. He's also agreed to raise Minnesota's minimum wage to $9.50 an hour by 2018, and passed a state law guaranteeing equal pay for women. Between 2011 and 2015, Gov. Dayton added 172,000 new jobs to Minnesota's economy - that's 165,800 more jobs in Dayton's first term than Pawlenty added in both of his terms combined. Even though Minnesota's top income tax rate is the fourth highest in the country, it has the fifth lowest unemployment rate in the country at 3.6 percent. As of January 2015, Minnesota has a $1 billion budget surplus, and Gov. Dayton has pledged to reinvest more than one third of that money into public schools. The reason Gov. Dayton was able to radically transform Minnesota's economy into one of the best in the nation is simple arithmetic. Raising taxes on those who can afford to pay more will turn a deficit into a surplus. Raising the minimum wage will increase the median income. And in a state where education is a budget priority and economic growth is one of the highest in the nation, it only makes sense that more businesses would stay.
Note: Explore a treasure trove of concise summaries of incredibly inspiring news articles which will inspire you to make a difference.
---
US agency reaches 'holy grail' of battery storage sought by Elon Musk and Gates
March 3, 2016, The Guardian (One of the UK's leading newspapers)
http://www.theguardian.com/environment/2016/mar/03/us-agency-says-has-beaten-elon-musk...
A US government agency says it has attained the "holy grail" of energy – the next-generation system of battery storage. Advanced Research Projects Agency-Energy (Arpa-E) – a branch of the Department of Energy – says it achieved its breakthrough technology in seven years. Ellen Williams, Arpa-E's director, said: "We can create a totally new approach to battery technology, make it work, make it commercially viable, and get it out there." If that's the case, Arpa-E has come out ahead of Gates and Musk in the multi-billion-dollar race to build the next generation battery for power companies and home storage. The battery storage systems developed with Arpa-E's support are on the verge of transforming America's electrical grid ... within the next five to 10 years, Williams said. She said projects funded by Arpa-E had the potential to transform utility-scale storage, and expand the use of micro-grids by the military and for disaster relief. Projects were also developing faster and more efficient super conductors. The companies incubated at Arpa-E have developed new designs for batteries, and new chemistries, which are rapidly bringing down the costs of energy storage, she said.
Note: Arpa-E is involved with a large number of breakthrough energy projects. For more along these lines, see concise summaries of deeply revealing new energy technology news articles from reliable major media sources.
---
'My life now has real meaning!' Overjoyed autistic teen lands job at Starbucks and is quickly dubbed the 'dancing barista' for his brilliant moves
January 25, 2016, Daily Mail (One of the UK's leading newspapers)
http://www.dailymail.co.uk/news/article-3415336/My-life-real-meaning-Overjoyed-autistic...
An autistic teenager has become an online sensation after a video demonstrating his unique technique as a barista - which involves plenty of dancing - went viral. Sam was filmed making a cup of coffee for a customer while working alongside his boss Chris at the Starbucks restaurant, believed to be in North America. The clip shows the teenager smiling and dancing while heating the milk and later pouring it into the cup of coffee, before adding whipped cream and sprinkles. Carly Fleischmann, who lives in Toronto, Canada, posted the video to YouTube and Facebook alongside a caption introducing Sam. Carly explained that when Sam was offered a position at Starbucks he told his parents that for the first time in his life he felt like he had real meaning. She added: 'Sam was diagnosed with autism and like some people with autism Sam has a movement disorder. Sam has a hard time keeping his body still. 'Sam never thought that he would be able to work behind the bar because of his sudden movements but his manager Chris believed in him and got Sam to channel his movements into dance.' The partnership was not an overnight success however and it has taken Sam and Chris many shifts and hours to get to the level demonstrated in the video. Sam is now known as the 'dancing barista' and Carly noted that if it was not for Chris believing in the ability of his employee then he would not have had the confidence to believe in himself.
Note: Don't miss the inspiring six-minute video of Sam and Chris on the Ellen DeGeneres Show.
---
Obama Bans US Imports of Slave-Produced Goods
February 25, 2016, ABC/Associated Press
http://abcnews.go.com/Health/wireStory/obama-bans-us-imports-slave-produced-goods-37203715
Federal officials are preparing to enforce an 86-year-old ban on importing goods made by children or slaves under new provisions of a law signed by President Barack Obama. "This law slams shut an unconscionable and archaic loophole that forced America to accept products made by children or slave labor," said Sen. Ron Wyden, an Oregon Democrat who worked on the legislation. The Tariff Act of 1930, which gave Customs and Border Protection the authority to seize shipments where forced labor was suspected and block further imports, was last used in 2000, and has been used only 39 times all together largely because of two words: "consumptive demand" - if there was not sufficient supply to meet domestic demand, imports were allowed regardless of how they were produced. The Trade Facilitation and Trade Enforcement Act signed by Obama on Wednesday eliminated that language, allowing stiffer enforcement. To start an investigation, Customs needs to receive a petition from anyone - a business, an agency, even a non-citizen - showing "reasonably but not conclusively" that imports were made at least in part with forced labor. A Labor Department list of more than 350 goods produced by child labor or forced labor provides a detailed breakdown that human rights groups plan to use as they petition the government to take action.
Note: Explore a treasure trove of concise summaries of incredibly inspiring news articles which will inspire you to make a difference.
---
'Undercover Boss' a life-changing experience for sporting goods mogul Mitchell Modell
March 1, 2013, New York Daily News
http://www.nydailynews.com/entertainment/tv-movies/undercover-boss-life-changer-modell...
An episode of CBS' "Undercover Boss" that turned out to be a life-changing experience for sporting goods mogul Mitchell Modell first aired last November. Mitchell Modell, the CEO of the 153-store chain Modell's, shaved his head, donned an oversized walrus mustache and transformed into "Joey Glick," a worker inside the company's warehouse and at Modell's Sporting Goods locations in Washington, D.C., and Connecticut. In disguise, he drove forklifts in the warehouse, ran a cash register, and was a stock boy, sales associate and shipping clerk. The eye-opening experience of working on the front lines alongside some of his lowest paid associates changed the chain - and Modell himself - forever. "As CEO, one of the things you always wonder about is what your associates (employees) are really thinking and what their days are like. It was a great education," he said. Among the episode's most moving moments is when he gifted one of his associates with a $250,000 check when he learned she had been living in a homeless shelter with her two kids. He also suffered greatly from the physicality of the job and vowed to lose weight. On the professional side he adjusted the company's entire approach to customer service and implemented dozens of changes to increase profitability and cut red tape. "I tell everybody if you're fortunate enough to be on 'Undercover Boss' to do it in a heartbeat," he said. "If you're not fortunate enough, then go work on the front lines. It's an eye-opening experience."
Note: Watch the inspiring video of how Modell gives one employee a huge, unexpected gift.
---
This farm in a box generates $15,000 a month
June 24, 2015, CNN
http://money.cnn.com/2015/06/24/technology/upstart30-freight-farms/
People repurpose old shipping containers for lots of things. But Shawn Cooney may have found the greenest use yet. On a vacant lot near Boston's Logan Airport, Cooney is using four former freight containers ... to grow some 30,000 heads of lettuce, herbs and other leafy greens. "I'm not really a farmer," said the 61-year-old Cooney, who ran software companies before starting Corner Stalk farms in 2013. "But it's more interesting than a desk job." If 30,000 heads of lettuce sounds like a lot, it is - and it's the reason why he's able to run a successful farm in one of the country's most expensive cities. The containers come from Freight Farms, a Boston-based startup that outfits the boxes with lights, growing racks and irrigation systems - creating what are essentially super efficient growing machines. The boxes themselves are former freezer containers that were used to ship meat, so they're insulated against the heat and cold. Inside, the plants get light from LEDs and there's no soil. The roots are instead placed in a peat moss base that gets a dollop of nutrient-rich water every 12 minutes. The entire container, floor to ceiling, is filled with plants in a totally self-contained operation. And it churns out the plants. Cooney said he harvests 4,000 to 6,000 plants a week - roughly 80 times the number he'd get from a similar amount of space on a conventional farm. The plants are sold to a wholesaler, which distributes them to mostly high-end restaurants in the Boston area.
Note: Explore a treasure trove of concise summaries of incredibly inspiring news articles which will inspire you to make a difference.
---
Note: For summaries of the latest news articles covering deep politics and censored news, click here. For summaries of the most important news articles ever along these lines, click here.
Don't miss our treasure trove of inspiring resources
Kindly support this work of love: Donate here
Explore the mind and heart expanding websites managed by the nonprofit PEERS network:
Subscribe to the PEERS email list of inspiration and education (one email per week). Or subscribe to the list of news and research on deep politics (one email every few days).