Bikers Against Child Abuse, Major Diseases in Decline, Cheap Hepatitis C Cure
Inspiring News Articles
July 22, 2016
Hey awesome friends,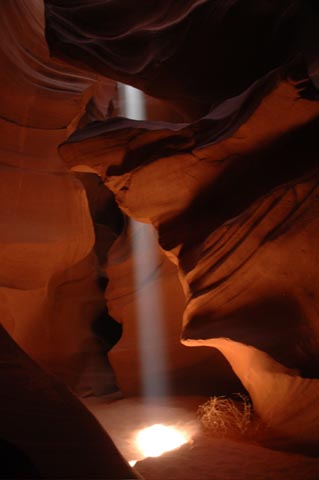 Below are key excerpts of inspiring news articles with great information on Bikers Against Child Abuse offering protection and support to abuse victims, the mysterious decline of many age-related major diseases, a promising new cure for Hepatitis C for a very reasonable price, and more.
Each inspiring excerpt is taken verbatim from the media website listed at the link provided. If any link fails, click here. The key sentences are highlighted in case you just want to skim. Please spread the inspiration and have a great one!
With sacred love and warm wishes,
Fred Burks for the PEERS websites
Special note: Watch a touching, five-minute video of the reunion of a girl raised with gorillas several years after they had been released to the wild. Watch an inspiring video of the unusual way in which one man got his weight – and his whole life – under control!!! Learn in this video about a form of burial where the body becomes one with a tree.
Quote of the week: "Earth provides enough to satisfy every man's need, but not every man's greed." ~~ Gandhi
---
Bikers wage war against child abuse
January 2, 2014, CBS News
http://www.cbsnews.com/news/biker-gang-wages-war-against-child-abuse/
For years, Karen and her 9-year-old daughter, whose identity CBS News is choosing not to share, were abused by Karen's husband. Fearing for their lives, Karen found help from an unlikely group of people: a 3,000-member organization committed to protecting children around the world. They call themselves BACA - Bikers Against Child Abuse. "One thing we try and do as an organization is to help that child feel empowered so they can enjoy their childhood and grow up as an adult knowing that there's always going to be somebody there and not all adults are bad," said Happy Dodson, President of the Connecticut chapter, which is currently helping eight families across the state. BACA helps by stepping into the void left by an overwhelmed court system - and by forming a cocoon of support around the abused child, pledging 24-7 protection. Each member goes through an extensive Federal background check and adopts child-friendly road names like Scooter, Shaggy and Pooh Bear. "If the child has problems sleeping or getting on the bus or is afraid to go to school, we'll take you to school. When the bus drops you off, we'll be there. We'll take you home and if need be we'll stay in that yard until you feel comfortable," Dodson said. The group also shows up to court appearances to let the abuser know that the child is a part of the BACA family. BACA's motto is "no child deserves to live in fear." Because of them, this young girl no longer does. For some of the members, the cause is personal; they too were abused.
Note: For more on this most inspiring group, see this article and this great video.
---
A Medical Mystery of the Best Kind: Major Diseases Are in Decline
July 8, 2016, New York Times
http://www.nytimes.com/2016/07/10/upshot/a-medical-mystery-of-the-best-kind-major...
Something strange is going on in medicine. Major diseases, like colon cancer, dementia and heart disease, are waning in wealthy countries, and improved diagnosis and treatment cannot fully explain it. Scientists marvel at this good news, a medical mystery of the best sort. The leading killers are still the leading killers - cancer, heart disease, stroke - but they are occurring later in life, and people in general are living longer in good health. Colon cancer is the latest conundrum. While the overall cancer death rate has been declining since the early 1990s, the plunge in colon cancer deaths is especially perplexing: The rate has fallen by nearly 50 percent since its peak in the 1980s. [Dr. Steven R. Cummings of the California Pacific Medical Center Research Institute], intrigued by the waning of disease, has a provocative idea for further investigation. He starts with two observations: Rates of disease after disease are dropping. Even the rate of "all-cause mortality," which lumps together chronic diseases, is falling. And every one of those diseases at issue is linked to aging. Perhaps, he said, all these degenerative diseases share something in common, something inside aging cells themselves. The cellular process of aging may be changing, in humans' favor. For too long, he said, researchers have looked under the lamppost at things they can measure. "I want to look inside cells," Dr. Cummings said. Inside, there could be more clues to this happy mystery.
Note: Explore a treasure trove of concise summaries of incredibly inspiring news articles which will inspire you to make a difference.
---
Hepatitis C cure for under $300 US fuels excitement
April 15, 2016, CBC (Canada's public broadcasting system)
http://www.cbc.ca/news/health/hepatitis-c-1.3538623
Treating the hepatitis C virus used to require frequent injections and daily pills that had to be taken for up to a year with flu-like side-effects. Tolerable drugs that could eliminate the infection in most patients in about 12 weeks were introduced in 2013. But the retail price for an eight- to 24-week regimen of the anti-virals ranged from $55,000 to $80,000 in 2015. Now the non-profit organization Drugs for Neglected Diseases Initiative and Egyptian drug maker Pharco Pharmaceuticals have signed agreements to provide a combination of the Hepatitis C drugs sofosbuvir and the antiviral ravisdasvir for further clinical tests for $300 US or less per treatment course. The agreement was announced this week at the International Liver Congress ... said Dr. Isabelle Andrieux-Meyer, HIV and hepatitis C medical advisor for Doctors Without Borders. The drugs make such a difference in wealthy countries but the contrast in lower and middle income countries is "brutal," Andrieux-Meyer said. "So many patients can't buy treatment," she said. Under the agreement, the company agreed to set the commercial price at $294 US or less per treatment course once the scale-up is approved. Doctors Without Borders is a member of the Drugs for Neglected Diseases Initiative, which has licensed rights for ravisdasvir in low- and middle-income countries from Presidio Pharmaceuticals.
Note: While it is great that these medications may become more affordable in low-income countries, hepatitis C drugs are priced and marketed to maximize revenue regardless of the human consequences. For more along these lines, see concise summaries of deeply revealing Big Pharma profiteering news articles from reliable major media sources.
---
This Container Brings Internet To People In Need, Refugees In Remote Areas
June 10, 2016, Huffington Post
http://www.huffingtonpost.com/entry/solar-powered-zubabox-internet-shipping-container...
ZubaBox is a shipping container converted into a solar-powered internet café or classroom for people in need living in remote areas - including refugee camps. The interior of the box can accommodate up to 11 individuals at a time and gives people in traditionally marginalized communities a sense of inclusion while widening their opportunities. "The ZubaBox ... gives [people] a space that they deserve to improve their learning experience and achieve their goals," Rajeh Shaikh, marketing and PC donations manager at Computer Aid International - the nonprofit organization that created and builds the boxes - told The Huffington Post. "We also enable educators to provide valuable 21st century digital skills." The refurbished PCs located inside of a Zubabox are powered by solar panels located on the shipping container's roof. Since 2010, 11 Zubaboxes have been placed in neighborhoods throughout Ghana, Kenya, Nigeria, Togo, Zambia and Zimbabwe. On May 26, Computer Aid built its 12th Zubabox ... in Cazuca, a suburb of Bogota, Colombia, where many displaced people settle. Since the Lab arrived in the South American neighborhood, the little box has had a huge impact. "The younger generation has naturally been curious and excited. But the emotion that this [Lab] has stirred in the elders has been really moving," [said] William Jimenez, a native to Cazucá and regional coordinator at Tiempo de Juego, a nonprofit that works to provide the youth of Colombia with more constructive uses for their free time.
Note: Explore a treasure trove of concise summaries of incredibly inspiring news articles which will inspire you to make a difference.
---
Helpless to Prevent Cancer? Actually, Quite a Bit Is in Your Control
July 5, 2016, New York Times
http://www.nytimes.com/2016/07/06/upshot/helpless-to-prevent-cancer-actually-a-lot-is...
As a physician, I have encountered many people who believe that heart disease, which is the single biggest cause of death among Americans, is largely controllable. After all, if people ate better, were physically active and stopped smoking, then lots of them would get better. This ignores the fact that people can't change many risk factors of heart disease like age, race and family genetics. People don't often seem to feel the same way about cancer. They think it's out of their control. A ... recent study published in Nature argues that there is a lot we can do. Many studies have shown that environmental risk factors and exposures contribute greatly to many cancers. Diet is related to colorectal cancer. Alcohol and tobacco are related to esophageal cancer. HPV is related to cervical cancer, and hepatitis C is related to liver cancer. And you'd have to be living under a rock not to know that smoking causes lung cancer and that too much sun can lead to skin cancer. Using sophisticated modeling techniques, the researchers argued that less than 30 percent of the lifetime risk of getting many common cancers was because of intrinsic risk factors, or the "bad luck." The rest were things you can change. [More] recently, in JAMA Oncology, researchers sought to quantify how a healthful lifestyle might actually alter the risk of cancer. They [found that] about 25 percent of cancer in women and 33 percent in men was potentially preventable.
Note: Explore a treasure trove of concise summaries of incredibly inspiring news articles which will inspire you to make a difference.
---
Pope Francis Says Church Should Apologize to Gays
June 26, 2016, New York Times
http://www.nytimes.com/2016/06/27/world/europe/pope-francis-gays-christians-apologize...
Pope Francis said on Sunday that Christians and the Roman Catholic Church should seek forgiveness from gays for the way they had treated them. Francis was asked by a reporter if he agreed with recent comments by a Roman Catholic cardinal from Germany that the church should apologize to gays and if an apology was made more urgent by the killing of 49 people at a gay club in Florida this month. Francis, looking sad, recalled church teachings that homosexuals "should not be discriminated against. They should be respected, accompanied pastorally," he said. Then he added that he thought the church should apologize not only to gay people it had offended, but also to the poor, to women who have been exploited, and to children who have been exploited by being forced to work. "It must apologize for having blessed so many weapons," Francis added. The pope repeated a slightly modified version of the now-famous "Who am I to judge?" comment he made about gays on the first foreign trip after his election in 2013. "The questions is: If a person who has that condition, who has good will, and who looks for God, who are we to judge?" he said.
Note: Explore a treasure trove of concise summaries of incredibly inspiring news articles which will inspire you to make a difference.
---
Taking vertical farming to new heights
July 3, 2016, Independent Online/Reuters
http://www.iol.co.za/business/international/taking-vertical-farming-to-new-heights-2040233
AeroFarms has built what it says is the world's largest indoor vertical farm, without the use of soil or sunlight. Its ambitious goal is to grow high-yielding crops via economical methods to provide locally sourced food to the community, protect the environment and ultimately even combat hunger worldwide. "We use about 95 percent less water to grow the plants, about 50 percent less fertiliser as nutrients and zero pesticides, herbicide, fungicides," said David Rosenberg, co-founder and chief executive officer of AeroFarms. "We're helping create jobs as well as create a good story to inspire the community and inspire other businesses." Inside the 2,800 square metre warehouse, farmers tend the short-stemmed plants, which are illuminated by rows of light emitting diode, or LED, lamps and planted in white fabric made from recycled water bottles. Co-founder ... Marc Oshima said that by producing indoors, AeroFarms can grow plants within 12 to 16 days, compared with 30 to 45 days outdoors. A year-round grow cycle protected from the changeable climate means that indoor farms can be 75 times more productive, he said. The company plans to move its operation this year to a new facility in Newark, [New Jersey] with 6,503 square metres of growing space. Most green, leafy plants thrive during the spring and fall in sunnier states such as California and Arizona. Setting up indoor farms in New Jersey eliminates the environmental costs of transporting those crops to consumers in the Northeast.
Note: Watch this inspiring video on vertical farming.
---
Paying Farmers to Go Organic, Even Before the Crops Come In
July 14, 2016, New York Times
http://www.nytimes.com/2016/07/15/business/paying-farmers-to-go-organic-even-before...
Companies can't get enough organic ingredients to satisfy consumer desire for organic and nongenetically modified foods. The demand for those crops outstrips the supply, leaving farmers like [Wendell] Naraghi racing to convert their land to organic production, an arduous and expensive process. "Customers are asking for it," said Mr. Naraghi, who is in the process of transitioning 300 of his 3,000 acres of orchards this year. "And we listen to our customers." The clamor for organic crops is so intense that major food brands, like General Mills, Kellogg and Ardent Mills, are helping to underwrite the switch. General Mills, for instance, recently signed a deal to help convert about 3,000 acres to organic production of alfalfa and other animal feeds. Ardent offers farmers a premium for crops grown on land while a farm transitions to organic. In the most recent government tally, in 2011, organic farmland, including that used for grazing, was less than 1 percent of crop land in the United States. But the consumer demand is accelerating the conversion process. Sales of organic products grew 11 percent last year to $43.3 billion, or roughly four times the growth in sales of food products over all. Sales would have been even higher had supply, particularly in organic dairy and grains, kept up with demand. As much as 20 percent of cropland in America could be organic in the next decade or so, but land suitable for transition is getting harder to come by.
Note: Explore a treasure trove of concise summaries of incredibly inspiring news articles which will inspire you to make a difference.
---
Last US Medical School That Used Live Animals In Teaching Surgery Ends Practice
July 6, 2016, Huffington Post
http://www.huffingtonpost.com/entry/live-animals-pigs-will-not-be-used-in-medical-schools...
Cats, dogs and pigs will no longer be guinea pigs. Late last month, the last medical school in the U.S. and Canada to use live animals to teach surgical skills to students - the University of Tennessee College of Medicine in Chattanooga - announced it would cease the practice. In an email sent to the Physicians Committee for Responsible Medicine, which has fought the practice for years, Robert C. Fore, the interim dean for the medical school at UT, wrote that "effective immediately" the college will no longer use live pigs to teach surgical skills to students. Instead they will use simulators of human bodies that can bleed, breathe, blink and have lifelike organs and skin. "It's a watershed moment," John Pippin, a retired cardiologist and director of academic affairs for PCRM, told Washington Post. "For anyone who went to medical school in years past it was a rite of passage, often a disturbing rite of passage to use a dog or cat or another animal in medical courses." Students were instructed to use the animals to practice surgical procedures or inject them with various drugs to monitor responses. After being used for such training procedures, the animals were killed. UT's ban of using live animals follows Johns Hopkins' May 18 announcement that they would stop the practice because "almost all medical schools have stopped using live animals" and "that the experience is not essential."
Note: Explore a treasure trove of concise summaries of incredibly inspiring news articles which will inspire you to make a difference.
---
Note: For summaries of the latest news articles covering deep politics and censored news, click here. For summaries of the most important news articles ever along these lines, click here.
Don't miss our treasure trove of inspiring resources
Kindly support this work of love: Donate here
Explore the mind and heart expanding websites managed by the nonprofit PEERS network:
Subscribe to the PEERS email list of inspiration and education (one email per week). Or subscribe to the list of news and research on deep politics (one email every few days).