Doctor to the Homeless, Hero Garbage Man, Free Meals Daily For Thousands
Inspiring News Articles
May 13, 2016
Hey awesome friends,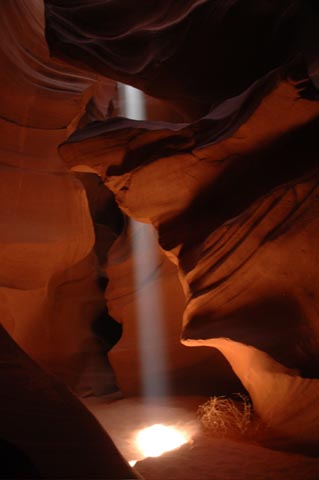 Below are key excerpts of inspiring news articles with great information on Dr. Jim Withers' "street medicine" bringing medical care to the homeless wherever they can be found, a 3-year-old girl who showed her garbage man that he was her hero by giving him one of her birthday cupcakes, the new restaurant Even Stevens that gives sandwiches away as part of its business model and has provided over 444,000 free meals to the hungry since 2014, and more.
Each inspiring excerpt is taken verbatim from the media website listed at the link provided. If any link fails, click here. The key sentences are highlighted in case you just want to skim. Please spread the inspiration and have a great one!
With sacred love and warm wishes,
Fred Burks for the PEERS websites
Special note: Read great advice on facing these challenging times in an inspiring article written by Wayne Shorter and Herbie Hancock. Check out a fascinating website focusing on hidden archeology. Watch a great five-minute video calling us to live our dreams.
Quote of the Week: "Don't be trapped by dogma – which is living with the results of other people's thinking. Don't let the noise of others' opinions drown out your own inner voice. And most important, have the courage to follow your heart and intuition." ~~ Steve Jobs, Apple CEO, in 2005 commencement address at Stanford University
---
Meet the doctor who treats the homeless
March 21, 2016, CNN
http://www.cnn.com/2015/05/07/us/cnn-heroes-homeless-doctor-jim-withers/
Dr. Jim Withers used to dress like a homeless person. On purpose. Two to three nights a week, he rubbed dirt in his hair and muddied up his jeans and shirt before walking the dark streets of Pittsburgh. Withers wanted to connect with those who had been excluded from his care. "I was actually really shocked how ill people were on the street," he said. "Young, old, people with mental illness, runaway kids, women (who) fled domestic violence, veterans. And they all have their own story." Homelessness costs the medical system a lot of money. Individuals often end up in emergency rooms, and stay there longer, because their illnesses go untreated and can lead to complications. For 23 years, Withers has been treating the homeless - under bridges, in alleys and along riverbanks. "We realized that ... we could make 'house calls,'" he said. It's something that Withers' father, a rural doctor, often did. Withers' one-man mission became a citywide program called Operation Safety Net. Since 1992, the group has reached more than 10,000 individuals and helped more than 1,200 of them transition into housing. In addition to street rounds, the program has a mobile van, drop-in centers and a primary health clinic, all where the homeless can access medical care. In the way I'd like to see things, every person who is still on the streets will have medical care that comes directly to them and says, "You matter." Having street medicine in [the] community transforms us. We begin to see that we're all in this together.
Note: Don't miss the video of Withers' inspiring "street medicine" in action at the CNN link above.
---
This New Restaurant Feeds Thousands of Hungry People Every Day
April 29, 2016, Huffington Post
http://www.huffingtonpost.com/benjamin-hardy/this-new-restaurant-feeds_b_9802576.html
48.1 million Americans have insecure access to food, including 32.8 million adults and 15.3 million children. Several restaurants ... are trying to win the war against hunger. For example, Rosa's Fresh Pizza in Philadelphia, has a "pay-it-forward" concept allowing customers to feed local homeless people a slice of pizza for one dollar. Even Stevens, a new restaurant based in Salt Lake City, gives a sandwich to a local hungry person with every sandwich sold. According to their website, Even Stevens has donated 444,022 sandwiches so far. The founder of Even Stevens, Steve Down, is a serial entrepreneur. As the father of millennials who care deeply about social consciousness and giving, Down saw the opportunity to use his skills ... to turn the food service industry into a force for social good. The result is "a sandwich shop with a cause." Even Stevens is growing rapidly, with ... seven current locations since the first opened in Salt Lake City in June, 2014. Down plans to have 20+ locations open by the end of 2016. The 10 year plan is to have 4,000 locations feeding over 1,000,000 people per day. To put these numbers in perspective, Subway has approximately 34,000 locations and Chipotle has approximately 2,000. Anyone inside the restaurant industry would consider the objectives of Even Stevens to be ludicrous. Yet, Down ... believes the results of Even Stevens speak for themselves, with each location currently opened achieving profitability within the first 30-60 days.
Note: Explore a treasure trove of concise summaries of incredibly inspiring news articles which will inspire you to make a difference.
---
Little Girl Gives Her Hero Garbage Man A Cupcake, Melts All Our Hearts
April 22, 2016, Huffington Post
http://www.huffingtonpost.com/entry/little-girl-cupcake-garbage-man_us...
Brooklyn Andracke is a big fan of her garbage man, who always honks the truck's horn and waves. Delvar Dopson is essentially her hero. "He is our favorite awesome smiley garbage man," her mother, Traci Andracke, [said]. Brooklyn's fascination with Dopson started because his truck would drive by their house, [and she] noticed Dopson driving the massive vehicle. "It became all about him after that," Andracke said. "It wasn't the 'garbage truck' anymore, but it was the 'garbage man' that she wanted to see." When Brooklyn turned 3, the tot decided she wanted to share part of her big day with him. She patiently waited outside her home until Dopson pulled onto their street. When Andracke motioned for Dopson to stop the garbage truck, Brooklyn presented him with one of her birthday cupcakes. Dopson was "instantly speechless," Andracke said. "I explained to him that he makes our day every Thursday," she added. "After he left ... Brooklyn was unusually quiet. I asked her if she was okay, and she said, 'Mommy, I'm so happy.'" The following week, Dopson returned for his refuse-collecting round and gave Brooklyn a belated birthday present: toys from her favorite movie, "Frozen." In return, Brooklyn made him a thank you note, which he's since displayed with pride in his truck. "I'd love for people to remember that a small gesture - a honk, wave, smile - doesn't take much effort. Just do it," the mom told HuffPost. "You never know who is on the receiving end of that smile and how it can really brighten their day."
Note: Explore a treasure trove of concise summaries of incredibly inspiring news articles which will inspire you to make a difference.
---
Why Does Happiness Inequality Matter?
March 22, 2016, Greater Good
http://greatergood.berkeley.edu/article/item/why_does_happiness_inequality_matter
What is happiness inequality? It's the psychological parallel to income inequality: how much individuals in a society differ in their self-reported happiness levels. Since 2012, the World Happiness Report has championed the idea that happiness is a better measure of human welfare than standard indicators like wealth, education, health, or good government. And if that's the case, it has implications for our conversations about equality, privilege, and fairness in the world. We know that income inequality can be detrimental to happiness: According to a 2011 study, for example, the American population as a whole was less happy over the past several decades in years with greater inequality. The authors of a companion study to the World Happiness Report ... found that countries with greater inequality of well-being also tend to have lower average well-being, even after controlling for factors like GDP per capita, life expectancy, and individuals' reports of social support and freedom to make decisions. In other words, the more happiness equality a country has, the happier it tends to be as a whole. On an individual level, the same link exists; in fact, individuals' happiness levels were more closely tied to the level of happiness equality in their country than to its income equality. Happiness equality was also a stronger predictor of social trust than income equality - and social trust, a belief in the integrity of other people and institutions, is crucial to personal and societal well-being.
Note: Explore a treasure trove of concise summaries of incredibly inspiring news articles which will inspire you to make a difference.
---
This Tiny Turbine Could Be the Next Big Thing in Power
April 11, 2016, Popular Mechanics
http://www.popularmechanics.com/technology/infrastructure/a20359/ge-minirotor-co2...
Power plant turbines might be getting smaller. The tech is still in its early stages but GE Global Research is developing a turbine that - though only the size of the average desk - could someday power entire towns. The principle behind it could have a big effect on the future of turbine power. Instead of being pushed by steam, like most power plant turbines, the "minirotor" as [steam turbine specialist at GE Global Research Doug] Hofer calls it is pushed by CO2. Not gaseous CO2, or liquid CO2, but CO2 so hot and pressurized that it forms what is called a supercritical fluid, a state of heat and pressure so extreme that the distinctions between liquid and gas basically cease to exist. The tiny turbine's design is intended to harness the power of this specific (and weird) state of matter which could make the turbines as much as 50 percent efficient at turning heat to electricity, a significant improvement over ~45 percent efficient steam turbines. On top of that, these turbines should be relatively easy to spin up or down as demand shifts allowing power plants to more accurately tweak supply on the fly. The prototype design is a 10 MW turbine, though GE hopes to be able to scale the tech to enough to power a city, somewhere in the 500 megawatt range. The first physical tests are scheduled for later this year.
Note: Explore a treasure trove of concise summaries of incredibly inspiring news articles which will inspire you to make a difference.
---
Palestinian ex-refugee Hanan al-Hroub wins $1m Global Teacher Prize for her work with refugee children
March 14, 2016, The Independent (One of the UK's leading newspapers)
http://www.independent.co.uk/news/education/education-news/palestinian-ex-refugee-hanan...
A Palestinian woman who grew up as a refugee and who now teaches refugee children has been awarded with a $1million (£707,000) global prize for reaching excellence. Hanan al-Hroub, who teaches primary school children in the West Bank city of al-Bireh, just outside of Ramallah, was handed the second annual Global Teacher Prize which recognises an individual who has made an exceptional contribution to the profession. The Pope announced Ms al-Hroub – who teaches about non-violence - as the winner in a video message while Prince William also sent his congratulations. "I feel amazing and I still can't believe that the Pope said my name," al-Hroub told The Associated Press. "For an Arab, Palestinian teacher to talk to the world today and to reach the highest peak in teaching could be an example for teachers around the world." In her acceptance speech, Ms al-Hroub repeated her mantra of "No to violence" and spoke of the importance of having dialogue. She said: "I am proud to be a Palestinian female teacher standing on this stage," the BBC reported, and has promised to spend the prize money on creating scholarships for students who excel to encourage them to become teachers. Ms al-Hroub grew up in a Palestinian refugee camp in Bethlehem. She went into teaching after her children witnessed a shooting on her way home from school, which made her think about how teachers can help children who experience trauma. She educates children about non-violence and has written a book called "We Play and Learn," which focusses on the importance of playing, trust, respect, honesty and literacy.
Note: Explore a treasure trove of concise summaries of incredibly inspiring news articles which will inspire you to make a difference.
---
Ice cream makers Ben and Jerry arrested at US Capitol
April 19, 2016, Christian Science Monitor
http://www.csmonitor.com/USA/Politics/2016/0419/Ice-cream-makers-Ben-and-Jerry-arrested...
Ben Cohen and Jerry Greenfield, the co-founders of Ben & Jerry's ice cream, aren't just ice cream makers. They are also advocates of social change – even if that means getting arrested. The two were among the 300 people arrested and soon released at the US Capitol on Monday, as part of "Democracy Spring" protests that have been ... campaigning for finance reform and voting rights. Many protesters are staunch supporters of Vermont Senator and Democratic presidential candidate Bernie Sanders, whom the famous ice cream duo has publicly backed with a variety of initiatives from ice cream itself to illuminated road signs. Democracy "looks great from the outside, but inside it's a disappointing mess," reads a statement on Ben & Jerry's website. "With corporations and billionaires pouring unlimited, unchecked dollars into politicians' pockets and new voter restrictions popping up across the country, this is no longer a government of the people and for the people; this is a government of the rich, and for the rich." On Tuesday, the [website] featured a blog detailing the arrests of the co founders, including pictures of the two as they were participating the protests. It's not the first time Ben & Jerry's has brought its political views to the table. "You could say that our passion for social justice has been baked right into everything we've ever done," the owners wrote. They've been vocal supporters of Senator Sanders, too.
Note: The media's reluctance to cover "Democracy Spring" has not stopped Ben & Jerry from speaking up to fix the US political process. Explore a treasure trove of concise summaries of incredibly inspiring news articles which will inspire you to make a difference.
---
San Francisco Rooftop Solar Panels On New Buildings Required As Part Of New Law
April 21, 2016, International Business Times
http://www.ibtimes.com/san-francisco-rooftop-solar-panels-new-buildings-required-part...
San Francisco passed legislation this week that will require all new buildings under 10 stories tall to be outfitted with solar panels. The California city will become the largest municipality in the U.S. with such a mandate. "By increasing our use of solar power, San Francisco is once again leading the nation in the fight against climate change and the reduction of our reliance on fossil fuels," Scott Wiener, the city supervisor who introduced the legislation, said. The legislation makes explicit references to combating climate change and expresses concern about the city's future. Smaller California cities already have similar laws in place. Beginning in 2017, all new San Francisco buildings with 10 or fewer floors must have either solar photovoltaic or solar water panels. The measure builds on a California law that mandates new buildings have at least 15 percent of their roof space exposed to sunshine for solar panel use in the future.
Note: Explore a treasure trove of concise summaries of incredibly inspiring news articles which will inspire you to make a difference.
---
Note: For summaries of the latest news articles covering deep politics and censored news, click here. For summaries of the most important news articles ever along these lines, click here.
Don't miss our treasure trove of inspiring resources
Kindly support this work of love: Donate here
Explore the mind and heart expanding websites managed by the nonprofit PEERS network:
Subscribe to the PEERS email list of inspiration and education (one email per week). Or subscribe to the list of news and research on deep politics (one email every few days).