Dolphins Converse Like Humans, Utah Solves Homeless Problem, Christian and Muslims Embrace
Inspiring News Articles
September 30, 2016
Hey awesome friends,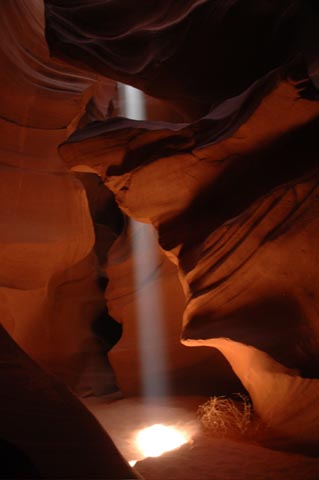 Below are key excerpts of inspiring news articles with great information on recordings that show dolphins converse like humans, Utah's simple, yet effective solution to homelessness, members of a Christian church and Muslim mosque embracing each other, and more.
Each inspiring excerpt is taken verbatim from the media website listed at the link provided. If any link fails, click here. The key sentences are highlighted in case you just want to skim. Please spread the inspiration and have a great one!
With sacred love and warm wishes,
Fred Burks for the PEERS websites
Quote of the Week: "If a man reaches the heart of his own religion, he has reached the heart of all religions."  ~~  Gandhi
---
Dolphins recorded having a conversation 'just like two people' for first time
September 11, 2016, The Telegraph (One of the UK's leading newspapers)
http://www.telegraph.co.uk/science/2016/09/11/dolphins-recorded-having-a...
Two dolphins have been recorded having a conversation for the first time after scientists developed an underwater microphone which could distinguish the animals' different "voices". Researchers have known for decades that the mammals had an advanced form of communication. But scientists have now shown that dolphins alter the volume and frequency of pulsed clicks to form individual "words" which they string together into sentences in much the same way that humans speak. Researchers at the Karadag Nature Reserve, in Feodosia, Ukraine, recorded two Black Sea bottlenose dolphins, called Yasha and Yana, talking to each other in a pool. Each dolphin would listen to a sentence of pulses without interruption, before replying. Lead researcher Dr Vyacheslav Ryabov, said: "Essentially, this exchange resembles a conversation between two people. "Each pulse represents a phoneme or a word of the dolphin's spoken language. "The analysis of numerous pulses registered in our experiments showed that the dolphins took turns in producing [sentences] and did not interrupt each other, which gives reason to believe that each of the dolphins listened to the other's pulses before producing its own. "This language exhibits all the design features present in the human spoken language, this indicates a high level of intelligence and consciousness in dolphins, and their language can be ostensibly considered a highly developed spoken language, akin to the human language."
Note: Learn more about the amazing world of marine mammals.
---
The surprisingly simple way Utah solved chronic homelessness and saved millions
April 17, 2015, Washington Post
https://www.washingtonpost.com/news/inspired-life/wp/2015/04/17/the-surprisingly...
The story of how Utah solved chronic homelessness begins in 2003. The number of chronic homeless had surged since the early 1970s. And related costs were soaring. In 2005, Utah had nearly 1,932 chronically homeless. By 2014, that number had dropped 72 percent to 539. Today, explained Gordon Walker, the director of the state Housing and Community Development Division, the state is "approaching a functional zero." How Utah accomplished this didn't require complex theorems or statistical models. For years, the thought of simply giving the homeless homes seemed absurd, constituting the height of government waste. But that's exactly what Utah did. "If you want to end homelessness, you put people in housing," Walker said in an interview. "This is relatively simple." The state started setting up each chronically homeless person with his or her own house. Then it got them counseling to help with their demons. Such services, the thinking went, would afford them with safety and security that experts say is necessary to re-acclimate to modern life. Homelessness is stressful. It's nearly impossible, most experts agree, to get off drugs or battle mental illness while undergoing such travails. These days, Walker says the state saves $8,000 per homeless person in annual expenses. "We've saved millions on this," Walker said. And now, the chronic homeless are no longer tallied in numbers. They're tallied by name. The last few are awaiting their houses.
Note: Explore a treasure trove of concise summaries of incredibly inspiring news articles which will inspire you to make a difference.
---
Lessons from Finland: helping homeless people starts with giving them homes
September 14, 2016, The Guardian (One of the UK's leading newspapers)
https://www.theguardian.com/housing-network/2016/sep/14/lessons-from-finland...
A recent report by the communities and local government committee on homelessness pointed out that the "housing first" model "appears to have had a positive impact in Finland". The ... model is quite simple: when people are homeless, you give them housing. The idea stems from the belief that people who are homeless need a home, and other issues that may cause them to be at risk of homelessness can be addressed once they are in stable housing. Homeless people aren't told they must conquer their addictions or secure a job before being given a home: instead it is accepted that having a home can make solving health and social problems much easier. Finland is the only European country where homelessness has decreased in recent years. At the end of 2015 the number of single homeless people was for the first time under 7,000 and this number includes people living temporarily with friends and relatives, who constitute 80% of all homeless people. This development is mainly due to a national programme to reduce long-term homelessness. The main explanation for this success is quite simple: when the national programme started housing first was adopted as a mainstream national homelessness policy. This costs money, but there is ample evidence from many countries that shows it is always more cost-effective to aim to end homelessness instead of simply trying to manage it. Investment in ending homelessness always pays back, to say nothing of the human and ethical reasons.
Note: Explore a treasure trove of concise summaries of incredibly inspiring news articles which will inspire you to make a difference.
---
Tenn. church, Islamic center embrace post 9/11
September 8, 2011, CBS News
http://www.cbsnews.com/news/tenn-church-islamic-center-embrace-post-9-11/
Following 9/11, reports of hate crimes against Arab-Americans, or those perceived to be, went up 1,700 percent. While distrust and ignorance toward American Muslims remains a reality today, we found the opposite in one Tennessee community. On one recent Sunday morning in Cordova, Pastor Steve Stone was rocking along with his congregation, clapping and singing along with the choir. Heartsong Church, just outside Memphis, sits on a rural road - directly across the street from a Muslim worship center. When Dr. Bashar Shala, co-founder of the Memphis Islamic Center, or MIC, began construction two years ago, at best, he hoped to be ignored. Instead, Stone welcomed the Muslims with a surprise - a sign welcoming MIC to the neighborhood. When they saw the sign, Shala said, "We knew that we have good neighbors." Acting on the biblical phrase "love thy neighbor," the two sides forged a friendship that's now expanded to plans for building a park with land from both sides of the road, connected by a bridge or a tunnel, and to interfaith events, such as a joint Labor Day party. One church member, Lee Raines, looking at tables with Muslims and Christians together, called it "awesome." Stone and Shala say they hope others will practice being good neighbors as they do. Not only have they fed the homeless and organized food drives together, this Sunday, on the 9/11 anniversary, they're hosting a joint blood drive.
Note: Watch a wonderfully inspiring, three-minute video on this unusual friendship.
---
13-Year-Old Designs Super-Efficient Solar Array Based on the Fibonacci Sequence
July 15, 2016, Popular Science
http://www.popsci.com/technology/article/2011-08/13-year-old-designs-breakthrough...
Aidan Dwyer, 13, went to the woods and had a eureka moment that could be a major breakthrough in solar panel design. The 7th-grader ... noticed a pattern among tree branches, and determined (as naturalist Charles Bonnet did in 1754) that the pattern represented the Fibonacci sequence of numbers. Aidan wondered why, and figured it had something to do with photosynthesis. In a pretty innovative experiment, this intrepid young scientist set about duplicating an oak tree, comparing its sunlight-capturing abilities to a traditional rooftop solar panel array. He copied the pattern using a computer program, and built an oak tree-shaped solar array out of PVC pipe. He next built a flat-panel array mounted at 45 degrees, like a typical home rooftop array, and attached data loggers to each model to monitor voltage. Aidan's award-winning essay ... walks you through his experiment design and his results. But the short story is that his tree design generated much more electricity - especially ... when the sun is at its lowest point in the sky. At that point, the tree design generated 50 percent more power, without any adjustments to its declination angle. He determined the tree's Fibonacci pattern allowed some solar panels to collect sunlight even if others were in shade, and prevented branches on a tree from shading other branches. Now Aidan is studying other tree species and improving his PVC model to determine how it could be used to make more efficient solar arrays.
Note: Don't miss the pictures of this amazing invention at the link above. Explore a treasure trove of concise summaries of incredibly inspiring news articles which will inspire you to make a difference.
---
The Intelligent Plant
December 23, 2013, The New Yorker
http://www.newyorker.com/magazine/2013/12/23/the-intelligent-plant
In 1973, a book claiming that plants were sentient beings that feel emotions, prefer classical music to rock and roll, and can respond to the unspoken thoughts of humans hundreds of miles away landed on the New York Times best-seller list. "The Secret Life of Plants," ... described the experiments of a former C.I.A. polygraph expert named Cleve Backster, who ... found that simply by imagining [a houseplant] being set on fire he could make it rouse the needle of the polygraph machine. Much of the research on plant intelligence has been inspired by ... the ways in which remarkably brainy behavior can emerge in the absence of actual brains. "If you are a plant, having a brain is not an advantage," Stefano Mancuso points out. Mancuso is perhaps the field's most impassioned spokesman for the plant point of view. His somewhat grandly named International Laboratory of Plant Neurobiology, a few miles outside Florence, occupies a modest suite of labs and offices. Giving a tour of the labs, he showed me maize plants, grown under lights, that were being taught to ignore shadows; a poplar sapling hooked up to a galvanometer to measure its response to air pollution; and a chamber in which ... an advanced kind of mass spectrometer continuously read all the volatiles emitted by a succession of plants. "We are making a dictionary of each species' entire chemical vocabulary," he explained. He estimates that a plant has three thousand chemicals in its vocabulary, while, he said with a smile, "the average student has only seven hundred words."
Note: Explore a treasure trove of concise summaries of incredibly inspiring news articles which will inspire you to make a difference.
---
Plants Grow Fine Without Gravity
December 7, 2012, National Geographic
http://news.nationalgeographic.com/news/2012/121207-plants-grow-space-station-science/
When researchers sent plants to the International Space Station in 2010, the flora wasn't meant to be decorative. Instead, the seeds of these small, white flowers - called Arabidopsis thaliana - were the subject of an experiment to study how plant roots developed in a weightless environment. Gravity is an important influence on root growth, but the scientists found that their space plants didn't need it to flourish. The research team from the University of Florida in Gainesville thinks this ability is related to a plant's inherent ability to orient itself as it grows. Since the flowers were orbiting some 220 miles (350 kilometers) above the Earth at the time, the NASA-funded experiment suggests that plants still retain an earthy instinct when they don't have gravity as a guide. "The role of gravity in plant growth and development in terrestrial environments is well understood," said plant geneticist and study co-author Anna-Lisa Paul. "What is less well understood is how plants respond when you remove gravity. [The] bottom line is that although plants 'know' that they are in a novel environment, they ultimately do just fine." The finding further boosts the prospect of cultivating food plants in space and, eventually, on other planets. "There's really no impediment to growing plants in microgravity, such as on a long-term mission to Mars, or in reduced-gravity environments such as in specialized greenhouses on Mars or the moon," Paul said. The study findings appear in the latest issue of the journal BMC Plant Biology.
Note: Explore a treasure trove of concise summaries of incredibly inspiring news articles which will inspire you to make a difference.
---
Obama: Oceans Key to Protecting Planet From Climate Change
September 15, 2016, ABC News/Associated Press
http://abcnews.go.com/Technology/wireStory/obama-oceans-key-protecting-planet...
Creating the Atlantic Ocean's first marine national monument is a needed response to dangerous climate change, oceanic dead zones and unsustainable fishing practices, President Barack Obama said Thursday. The new Northeast Canyons and Seamounts Marine National Monument consists of nearly 5,000 square miles of underwater canyons and mountains off the New England coast. "If we're going to leave our children with oceans like the ones that were left to us, then we're going to have to act and we're going to have to act boldly," Obama said at a ... conference. More than 20 countries represented at the meeting were also announcing the creation of their own marine protected areas. Monument designations come with restrictions on certain activities. The designation will lead to a ban on commercial fishing, mining and drilling, though a seven-year exception will occur for the lobster and red crab industries. Others, such as whiting and squid harvesters, have 60 days to transition out. Recreational fishing will be allowed. The ... monument will include three underwater canyons deeper than the Grand Canyon and four underwater mountains. It is home to such protected species as the sperm, fin and sei whales, and Kemp's ridley turtles. Expeditions also have found species of coral found nowhere else on earth. Supporters of the new monument say protecting large swaths of ocean from human stresses can sustain important species and reduce the toll of climate change.
Note: Explore a treasure trove of concise summaries of incredibly inspiring news articles which will inspire you to make a difference.
---
Note: For summaries of the latest news articles covering deep politics and censored news, click here. For summaries of the most important news articles ever along these lines, click here.
Don't miss our treasure trove of inspiring resources
Kindly support this work of love: Donate here
Explore the mind and heart expanding websites managed by the nonprofit PEERS network:
Subscribe to the PEERS email list of inspiration and education (one email per week). Or subscribe to the list of news and research on deep politics (one email every few days).