Former Gangster Helps Troubled Youth, Chocolate As Brain Food, Most Loyal Penguin
Inspiring News Articles
April 1, 2016
Hey awesome friends,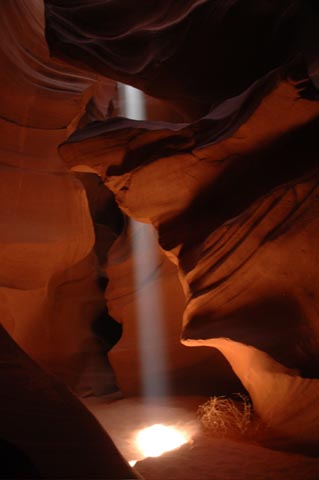 Below are key excerpts of inspiring news articles with great information on how former Miami gangster David Lee Windecher turned his life around and now helps other young offenders to do the same, a major study unexpectedly showing that chocolate is brain food, how Dindim the penguin was rescued from an oil spill and later befriended the man that rescued him, and more.
Each inspiring excerpt is taken verbatim from the media website listed at the link provided. If any link fails, click here. The key sentences are highlighted in case you just want to skim. Please spread the inspiration and have a great one!
With sacred love and warm wishes,
Fred Burks for the PEERS websites
Special note: Watch a beautiful, short video on women rising up. Watch a great TED Talk on Bhutan's amazing feat as the only carbon neutral country in the world.
Quote of the Week: "Of all the things that human beings make and do for each other, it is the unquantifiable ones that contribute most to human happiness." ~~ Charles Eisenstein
Awesome Online Courses: PEERS has developed several highly praised online courses which have not only helped to educate and inspire thousands, many have said their lives were transformed in remarkable ways. The courses bring together the very best of WantToKnow.info and other PEERS websites and weave this material into a beautiful tapestry. Check out these free courses on this webpage and read the rave reviews of those who have completed one course.
---
A former gangster morphs into a lawyer who helps troubled kids
March 17, 2016, Christian Science Monitor
http://www.csmonitor.com/World/Making-a-difference/2016/0317/A-former-gangster-morphs...
When David Lee Windecher comes to court, he cuts a striking figure. Once known as "Red," a notorious North Miami gangster, Windecher has come a long way. The drug dealer and larcenist who had been arrested 13 times by his 20th birthday ... has morphed into one of Atlanta's hottest young lawyers. Only four years into his law career, [he] uses his own gripping memoir – "The American Dream: HisStory in the Making" – to give troubled kids a road map to putting their adolescent mistakes in the rearview mirror. His message: Too many Americans – prosecutors, citizens, and even gangsters themselves – buy into a myth that youths are a lost cause. Those sentiments were cemented into law in the 1980s and '90s. "Second chances come hard," he says. "The problem is that everyone, even the gangsters, looks at the worst, not the potential in other people. But the fact is, you are not a victim of circumstance. You have a choice." It took watching his brother and two sisters turning to gang life, finding faith in a higher power, and meeting an aspiring FBI agent ... for Windecher to see that there was a way out. He was also shaken by a poem titled "The Monument," about how God gives each person a unique set of problems to resolve. It says, "no one else may have the blessings that these problems will bring you." In 2011, Windecher secured an internship with the DeKalb County District Attorney's Office, [where] in the juvenile division ... he began to strengthen the county's diversion programs aimed at keeping first-time offenders out of long-term detention.
Note: Explore a treasure trove of concise summaries of incredibly inspiring news articles which will inspire you to make a difference.
---
Chocolate is brain food. Who knew?
March 4, 2016, Sacramento Bee (Sacramento, California's leading newspaper)
http://www.sacbee.com/news/nation-world/national/article64059457.html
In the mid 1970s, psychologist Merrill Elias began tracking the cognitive abilities of more than a thousand people. The goal: to observe the relationship between people's blood pressure and brain performance. There was never an inkling that his research would lead to any sort of discovery about chocolate. And yet, 40 years later, it seems to have done just that. The questionnaire gathered all sorts of information about the dietary habits of the participants, [which] revealed an interesting pattern. "We found that people who eat chocolate at least once a week tend to perform better cognitively," said Elias. "It's significant - it touches a number of cognitive domains." The findings ... come largely thanks to the interest of Georgina Crichton, a nutrition researcher. What's going on? Crichton can't say with absolute certainty. Nor can Elias, who says he expected to observe the opposite effect - that chocolate, given its sugar content, would be correlated with stunted rather than enhanced cognitive abilities. But they have a few ideas. Nutrients called cocoa flavanols, which are found naturally in cocoa, and thus chocolate, seem to have a positive effect on people's brains. Chocolate, like both coffee and tea, also has methylxanthines, plant-produced compounds that enhance various bodily functions. A lot of previous research has shown that there are, or at least could be, immediate cognitive benefits from eating chocolate. But rarely, if ever, have researchers been able to observe the impact of habitual chocolate eating on the brain.
Note: The study, from the science journal Appetite, can be found here. Explore a treasure trove of concise summaries of incredibly inspiring news articles which will inspire you to make a difference.
---
Penguin travels every year to visit man who rescued him
March 11, 2016, CBC (Canada's public broadcasting system)
http://www.cbc.ca/news/trending/dindim-o-lindo-pinguim-1.3487668
Ever since a 71-year-old Brazilian man rescued a struggling penguin, he's been receiving regular visits from his feathered friend. Joao Pereira de Souza, a retired bricklayer, lives ... just off the coast of Rio de Janeiro. In 2011, he spotted a starving Magellanic penguin drenched in oil on the beach near his house. Naming the penguin Dindim, Pereira de Souza fed him every day until he was strong enough to leave, according to a video from the University of Rio de Janeiro. But the penguin refused to go. Pereira de Souza decided to row a boat out into the water and drop Dindim off to encourage him to swim home. But when he rowed back to shore, he found the penguin waiting for him. "He stayed with me for 11 months and then, just after he changed his coat with new feathers, he disappeared," Pereira de Souza told TV Globo, a Brazilian TV network. Magellanic penguins regularly swim thousands of kilometres a year to breeding spots on the coast of Argentina and Chile. From time to time, penguins show up in warmer Brazilian waters. Many of Pereira de Souza's friends thought that when Dindim finally left, that was it for the human-bird friendship. But a few months later, Dindim returned and found Pereira de Souza. He visits for about four months, a ritual kept for the last five years. "He arrives in June and leaves to go home in February, and every year he becomes more affectionate," Pereira de Souza told TV Globo. De Souza appears to be the only person who can get near Dindim. If others try, he pecks them or waddles away.
Note: Don't miss a video on this incredible friendship. Explore a treasure trove of concise summaries of incredibly inspiring news articles which will inspire you to make a difference.
---
Yuval Roth gives Palestinians a lift so they can get medical care in Israel
March 10, 2016, Christian Science Monitor
http://www.csmonitor.com/World/Making-a-difference/2016/0310/Yuval-Roth-gives-Palestinians...
Yuval Roth woke at the crack of dawn to drive his large, white van from his home on Israel's Mediterranean coast to Checkpoint 300, the main passageway leading from Palestinian­controlled Bethlehem to Israeli-controlled Jerusalem. Over the past decade, Roth has made it his daily business to transport Palestinians needing medical treatment from army checkpoints to Israeli hospitals. "These encounters break down barriers," Roth says. "Everything the Palestinians knew about us, and everything we knew about them, simply disintegrates." [In 1993] Roth's brother, Ehud, was kidnapped [and killed] by a Hamas cell in the Gaza Strip. Roth decided to mobilize his pain in the cause of education. He joined ... a nonprofit group comprising bereaved Israeli and Palestinian families. He began sharing his personal story with Israeli high school students, alongside a Palestinian counterpart. In late 2005, a Palestinian member of the group asked Roth for a favor: Could Roth drive his sick brother from a checkpoint on the Palestinian-occupied West Bank to Rambam Hospital in Haifa, Israel. Soon, another Palestinian approached Roth, requesting a ride ... for a Palestinian seeking a bone marrow transplant. "Things began to snowball," Roth says. "I sent out a call for help online, and that's how a group of volunteers started to form." In late 2009, [a $10,000] donation forced Roth to register The Road to Recovery as a nonprofit group. Today it has some 400 active Israeli volunteers.
Note: Explore a treasure trove of concise summaries of incredibly inspiring news articles which will inspire you to make a difference.
---
Justin Trudeau Sends Heartfelt Card To Man Who Got Homophobic Note
March 14, 2016, Huffington Post
http://www.huffingtonpost.com/entry/justin-trudeau-card-gay-man_us...
When Canadian Prime Minister Justin Trudeau heard about a gay man receiving a hate-filled Valentine, he sent him a moving message of support. Degas Sikorski, a man from Edmonton, Canada, was working for Party City but had not received a shift in months. When he went into work on Valentine's Day, he noticed his supervisor had made personalized gifts for everyone on staff. When Sikorski looked at his, the openly gay employee noticed ... something nasty: "FA**** YOU ARE NOT GETTING SHIFTS FOR A REASON," was written in black marker on Sikorski's Valentine. Furious, Sikorski's mother, Shelley, posted a picture of the slur on Facebook. A manager at a local Starbucks saw the post and offered Sikorski a job, so that he could quit Party City. Sikorski accepted. Yet, a new job wasn't the only love Sikorski received thanks to his mother's post. Edmonton Centre MP Randy Boissonnault eventually saw it as well. He is also openly gay and felt compelled to show his support. "I texted my team 'Please find a very nice Valentine's card and bring it to the House,'" Boissonnault told Global News. Boissonnault signed the belated Valentine and got other members of parliament to sign it as well. Trudeau also wrote an inspiring message: "Dear Degas, Know that your friends outnumber the haters by the millions and I'm one of those friends." A picture of Trudeau signing the card was included in a belated Valentine for Sikorski, which was hand-delivered to him last Saturday by Boissonnault himself.
Note: Don't miss the video of this moving story at the link above. Explore a treasure trove of concise summaries of incredibly inspiring news articles which will inspire you to make a difference.
---
Morocco is producing solar power at night
March 11, 2016, CNN
http://money.cnn.com/2016/03/11/technology/solar-power-electricity-morocco-ouarzazate-night/
Springing up on the edge of the Sahara desert are rows of curved mirrors as far as the eye can see. They're part of what could become the biggest solar power plant in the world. Morocco is investing about $2.6 billion on the construction of the Ouarzazate complex, which forms the heart of a $9 billion strategy to harness one of the country's greatest natural resources - sunshine. When completed in 2017, it will cover an area nine times the size of New York's Central Park and generate enough electricity to power about one million households. Morocco has been developing solar and other sources of renewable power for years. It has just set itself the ambitious target of meeting just over half the nation's electricity needs from renewable power by 2030. Morocco is using solar technology that operates very differently from traditional solar panels, which use photovoltaic cells to convert sunlight directly into electricity. The Ouarzazate complex uses large curved "mirrors" that track the sun like flowers and channel radiation to generate steam inside a network of tubes. The steam drives a central turbine that generates electricity, which flows into the national grid for use by Moroccan homes and businesses. Perhaps most impressive is that the complex can continue to operate after the sun sets. Heat from the system can be stored for hours in tanks filled with molten salts. That allows steam to be generated for hours and keep turning the turbine at night.
Note: Explore a treasure trove of concise summaries of incredibly inspiring news articles which will inspire you to make a difference.
---
5 Prisons Improving Life on the Inside
March 14, 2016, Yes!
http://www.yesmagazine.org/issues/life-after-oil/5-prisons-improving-life-on-the-inside...
For the roughly 2.2 million people incarcerated in U.S. prisons and jails, daily life is often violent, degrading, and hopeless. But what if our approach to those behind bars were constructive, rather than destructive? Four-legged companions ... share living quarters with Fulton County Jail inmates as part of the Canine CellMates program in Atlanta. Believing all inmates have a capacity for good is what inspired [Susan Jacobs-Meadows] to found the program at the jail 2 1/2 years ago. More than 100 inmates have participated, and Jacobs-Meadows says it is extremely rare for an inmate to reoffend after completing the program. Since 2009, inmates at Washington's Stafford Creek Corrections Center ... have planted more than 1.5 million flowers as environmental stewards in the Sustainability in Prisons Project's Prairie Conservation Nursery Program, [which] also offers the potential for college credit. Solitary confinement at Oregon's Snake River Correctional Institution used to mean a concrete cell, no bigger than a parking stall. Prisoners spent about 23 hours a day there. [This] often provoked aggressive behavior from prisoners. So guards tried an experiment: Send inmates back to nature or, more accurately, bring nature to them. The Blue Room, implemented in April 2013, immerses inmates in nature for an hour by playing videos of arid deserts, lush forests, and open oceans as they sit in a chair alone, imagining roaming the wide open spaces before them. The room ... has been credited with a reduction in reported incidents of violence.
Note: Read more on these and other creative programs bringing hope and useful skills to prisoners at the link above. Explore a treasure trove of concise summaries of incredibly inspiring news articles which will inspire you to make a difference.
---
General Mills to label GMOs on products across the country
March 18, 2016, USA Today
http://www.usatoday.com/story/money/2016/03/18/general-mills-to-label-gmos-on-products...
General Mills said Friday that it will start labeling its products that contain genetically modified ingredients in response to a law going into effect in Vermont later this year. The maker of Cheerios, Yoplait and Betty Crocker joins Campbell Soup as one of the few major consumer product companies to adopt labeling amid a contentious debate in Congress about whether identifying GMOs - genetically modified organisms - should be voluntary. In a blog post, General Mills argued for a national standard for GMO labeling but said that in the meantime, the company will start labeling certain products that contain GMOs. The decision comes as ... food producers prepare to comply with a Vermont law that will require GMOs to be identified starting July 1. General Mills said that it's more cost effective to adopt the practice across the country in order to keep prices from rising for customers. The labels will start hitting grocery stores over the next several weeks and customers can expect thousands of packages to be updated with new language. General Mills also launched a tool that lets customers search for products that contain GMOs, which includes Betty Crocker frosting, Chex cereal and Nature Valley bars. The fight over GMO labeling has been fraught with the question of whether GMOs are safe to consume. Genetically engineered foods, like corn and soybeans, have been part of the U.S. food supply since the 1990s.
Note: Other major companies are also saying they will start labelling GM foods in the US, as reported in this article in the UK's Guardian. Explore a treasure trove of concise summaries of incredibly inspiring news articles which will inspire you to make a difference.
---
Note: For summaries of the latest news articles covering deep politics and censored news, click here. For summaries of the most important news articles ever along these lines, click here.
Don't miss our treasure trove of inspiring resources
Kindly support this work of love: Donate here
Explore the mind and heart expanding websites managed by the nonprofit PEERS network:
Subscribe to the PEERS email list of inspiration and education (one email per week). Or subscribe to the list of news and research on deep politics (one email every few days).