How to Stay Young, Motorcycle Club Stops Racism, Life-Saving Rats
Inspiring News Articles
December 2, 2016
Hey awesome friends,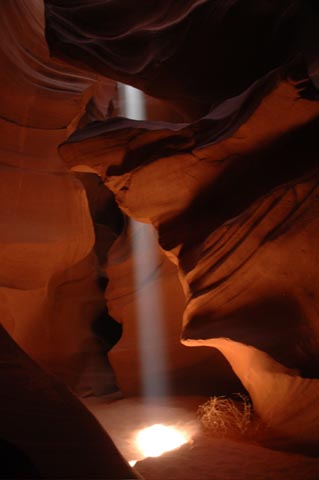 Explore below key excerpts of inspiring news articles with great information on research showing how to stay young using the mind's incredible power to heal the body, a motorcycle club that rallied around a seven-year-old after his family was targeted by hate groups, heroic "sniffer rats" trained to quickly and inexpensively sniff out land mines and detect tuberculosis, and more.
Each inspiring excerpt is taken verbatim from the media website listed at the link provided. If any link fails, click here. The key sentences are highlighted in case you just want to skim. Please spread the inspiration and have a great one!
With sacred love and warm wishes,
Fred Burks for the PEERS websites
Special note: Watch a beautiful five-minute video of a great young man who died at age 18, yet had no regrets. Watch a great, funny TED video on happiness.
Quote of the week: "The seeds of new life must be planted and nurtured in the womb of darkness and further watered with rain from dark storm clouds before they can sprout and burst forth into the glory of a new world." ~~ Anonymous
---
What if Age Is Nothing but a Mind-Set?
October 22, 2014, New York Times
http://www.nytimes.com/2014/10/26/magazine/what-if-age-is-nothing-but-a-mind-set...
[Psychologist Ellen] Langer gave houseplants to two groups of nursing-home residents. She told one group that they were responsible for keeping the plant alive and that they could also make choices about their schedules. She told the other group that the staff would care for the plants, and they were not given any choice in their schedules. Eighteen months later, twice as many subjects in the plant-caring, decision-making group were still alive than in the control group. To Langer, this was evidence that the biomedical model of the day ... was wrongheaded. She came to think that what people needed to heal themselves was a psychological "prime" - something that triggered the body to take curative measures all by itself. Gathering [a group of] older men together in New Hampshire [in 1981] for what she would later refer to as a counterclockwise study would be a way to test this premise. The men in the experimental group were told ... to "attempt to be the person they were 22 years ago." At the end of their stay, the men were tested, [and] outperformed a control group. They ... showed greater manual dexterity and sat taller. Their sight improved. The experimental subjects, Langer told me, had "put their mind in an earlier time," and their bodies went along for the ride. Traditionally minded health researchers acknowledge the role of placebo effects and account for them in their experiments. But Langer goes well beyond that. She thinks ... that in many cases they may actually be the main factor producing the results.
Note: If you are open to being surprised at just how powerful the mind is, don't miss this entire article. Explore a treasure trove of concise summaries of incredibly inspiring news articles which will inspire you to make a difference.
---
Motorcycle Club Rallies Around Boy Targeted By Hate Crimes
November 10, 2016, CBS News (Boston affiliate)
http://boston.cbslocal.com/2016/11/10/motorcycle-club-rallies-around-boy-targeted...
Earlier this month we brought you the story of a New Hampshire boy who was targeted because of the color of his skin. On Thursday, some special people were rallying around the child, healing the hate with love, and some fun. Horns were honking and engines roaring as seven year old Eze headed for 20 bikers waiting outside his school. Even though he doesn't know any of them, their kindness means everything. "The best part of today is riding a motorcycle," Eze says. Police say Eze, who is biracial, was targeted by a series of hate crimes recently. First a racial slur was scratched on his mother's car, and then another on a saw horse tossed into the yard, and the third when fried chicken and watermelon were thrown onto the car. One of their neighbors is in the Manchester Motorcycle Club. He was horrified when he heard what happened. "Nothing's ever happened on our road like that and it's just wrong, and I don't like it," says Steve Vachon. The club decided to let the family know they were not alone. So today they made Eze an honorary club member. "We just want to share something with the kid, that he has people who care about him," Vachon says. They also gave him a helmet, a jacket of his own and the ride of a lifetime. "I think it means the world to him. He knows the town supports him and no one hates him, and that he can walk with pride and he doesn't have to be scared," says Jaci Stimson, Eze's mother.
Note: Explore a treasure trove of concise summaries of incredibly inspiring news articles which will inspire you to make a difference.
---
Hero rats sniff (and snuff) out landmines and TB
September 26, 2014, CNN News
http://www.cnn.com/2014/09/26/world/africa/hero-rats-sniff-out-landmines-and-tb/
Traditionally, you wouldn't gift someone a rat. Tanzania-based NGO Apopo, however, thinks rats make excellent gifts. So much so that they've launched an adopt-a-rat program, which allows participants to sponsor the animal. Despite the creatures' reputation for thieving and spreading disease, [Apopo's founder Bart] Weetjens has proven that rats can ... save lives. Apopo's rats have actually saved thousands. They are highly trained to sniff out land mines and detect tuberculosis - two scourges that have had a tremendously negative impact across the African continent. And his rats are fast. A single rat can clear 200 square feet in an hour (done manually, the same area would take 50 hours to clear). A TB-detection rat can evaluate 50 samples in eight minutes (almost a day's work for a lab technician). In 2006, Weetjens started testing his "hero rats," as he dubs them, on the mine fields in Mozambique, a country that at that time was one of the worst affected by landmines, thanks mainly to a civil war that ended in 1992. Since then, Apopo has cleared the country of 6,693 landmines, 29,934 small arms and ammunition, and 1,087 bombs. Mozambique is on track to be free of landmines by the year's end. In 2005, the World Health Organization (WHO) declared a TB crisis in Africa. It's a problem Weetjens realized he could address with his sniffer rats. So far, they've analyzed over 260,000 samples from health clinics in Dar es Salaam. They are cheap to train, cheaper to procure, and plentiful.
Note: Explore a treasure trove of concise summaries of incredibly inspiring news articles which will inspire you to make a difference.
---
Something to Celebrate: 6 Women Who Won Historic Firsts
November 9, 2016, Yes! Magazine
http://www.yesmagazine.org/people-power/something-to-celebrate-6-women-who-won...
We were preparing to celebrate the historic election of the nation's first female president. Despite the upset, one loss does not devalue another victory. Across the country, women of various backgrounds ... ran on platforms of equality and progressive reform. And they won. Kate Brown has been serving as Oregon's governor since her [predecessor] resigned. Yesterday, she was elected by the state to serve the next two years of what would have been the rest of former Gov. John Kitzhaber's term. Brown ... is the first openly LGBTQ candidate to win a gubernatorial election. Tammy Duckworth [was] elected to the U.S. House of Representatives in 2013, [and will soon serve as] the first female veteran, the first disabled woman, and the first Asian American woman to represent Illinois [as a senator]. In 2010, Kamala Harris made history as the first female, first Black, and first Asian American to be elected attorney general of California. Now, she will be the first Indian American and first biracial female senator. Soon representing Washington's 7th congressional district, Pramila Jayapal is the first Indian American woman elected to U.S. Congress. Catherine Cortez Masto is both the first Latina and woman to enter the Senate from Nevada. She [previously] served two terms as attorney general, during which time she worked to provide financial aid for students and strengthen laws preventing sex trafficking. [Elected to the Minnesota state legislature], Ilhan Omar is the first Somali American woman to be elected to public office in the United States.
Note: Explore a treasure trove of concise summaries of incredibly inspiring news articles which will inspire you to make a difference.
---
Placebos Help Kids With Migraines as Well as Drugs Do
October 28, 2016, NBC News
http://www.nbcnews.com/health/health-news/placebos-help-kids-migraines-well-drugs...
Sugar pills worked as well at preventing kids' migraines as two commonly used headache medicines, but had fewer side effects, in a study that may lead doctors to rethink how they treat a common ailment in children and teens. It's the first rigorous head-to-head test in kids of two generic prescription drugs also used for adults' migraines: topiramate, an anti-seizure medicine, and amitriptyline, an anti-depressant. The idea was to see if either drug could reduce by half the number of days kids had migraines over a month's time. Both drugs worked that well - but so did placebo sugar pills. The results "really challenge what is typical practice today by headache specialists," said study author Scott Powers, a psychologist at Cincinnati Children's Hospital. "The fact that it shows that two of the most commonly used medications are no more effective than a placebo and have adverse effects makes a very clear statement," said Dr. Leon Epstein, neurology chief at Ann & Robert Lurie H. Children's Hospital of Chicago. The only government-approved migraine medication for kids is topiramate. Side effects from the drugs [included] fatigue, dry mouth and forgetfulness. Kids on topiramate also had tingling sensations in their hands, arms, legs or feet. There was one suicide attempt in the topiramate group, another known side-effect of that drug. The side effects were not unexpected, but given the risks, the results suggest the drugs shouldn't be "first-line prevention treatments" for kids' migraines, Powers said.
Note: This study was published in the New England Journal of Medicine. For more, see this mercola.com article. For more along these lines, see concise summaries of deeply revealing health news articles from reliable major media sources.
---
He nearly died in a shooting. Now he's a doctor at the hospital that saved his life
May 24, 2016, Washington Post
https://www.washingtonpost.com/news/inspired-life/wp/2016/05/24/this-man-nearly...
At his graduation from medical school, Kevin Morton Jr. sat beside the woman who saved his life. It was nearly a decade since he was shot in an Arby's parking lot, sustaining injuries so severe that the early prognosis gave him only a 10 percent chance of survival. But Dr. Dharti Sheth-Zelmanski, the surgeon on call in the trauma unit that night, didn't let that happen. The care he received over many surgeries and his long recovery inspired Morton to evaluate what he would do with his second chance. The answer came naturally: He'd pay it forward by becoming a doctor himself. In 2012, he ... was accepted to Michigan State University's College of Osteopathic Medicine. He chose to specialize in general surgery, the same as Sheth-Zelmanski. He did his student rotations at St. John's Hospital in Detroit ... where he was once a patient. He'll start his residency there in July — almost nine years to the day he was brought there as a shooting victim. On his graduation day earlier this month, Morton asked Sheth-Zelmanski to hood him, an honor given to a close family member or mentor when receiving an advanced degree. "There's no greater joy than to realize what I do on a day-to-day basis can create such a change in somebody for the better," she said. "I feel like I know that if anything is ever wrong with me, I know where I can go." And that's Morton's goal: to be the kind of compassionate and engaged doctor that she was for him.
Note: Explore a treasure trove of concise summaries of incredibly inspiring news articles which will inspire you to make a difference.
---
Please Stop Thinking You're Better Than Trump Supporters
November 18, 2016, Yes! Magazine
http://www.yesmagazine.org/people-power/please-stop-thinking-youre-better-than...
We've got to stop acting out hate. There is no less of it in the liberal media than there is in the right-wing media. It is just better disguised. We are entering a time of great uncertainty. Institutions so enduring as to seem identical to reality itself may lose their legitimacy and dissolve. For many, that process started on election night, when Trump's victory provoked incredulity. At such moments, it is a normal response to find someone to blame, as if identifying fault could restore the lost normality, and to lash out in anger. Hate and blame are convenient ways of making meaning out of a bewildering situation. If you are appalled at the election outcome and feel the call of hate, perhaps try asking yourself, "What is it like to be a Trump supporter?" Ask it not with a patronizing condescension, but for real, looking underneath the caricature of misogynist and bigot to find the real person. Even if the person you face is a misogynist or bigot, ask, "Is this who they are, really?" Ask what confluence of circumstances, social, economic, and biographical, may have brought them there. You may still not know how to engage them, but at least you will not be on the warpath automatically. We hate what we fear, and we fear what we do not know. So let's stop making our opponents invisible behind a caricature of evil. This does not mean to withdraw from political conversation, but to rewrite its vocabulary, [and] speak hard truths with love. It is to offer acute political analysis that doesn't carry the implicit message of, "Aren't those people horrible?"
Note: Explore a treasure trove of concise summaries of incredibly inspiring news articles which will inspire you to make a difference.
---
Human Library Lets You 'Check Out' People From All Walks Of Life For A Chat
March 15, 2016, Huffington Post
http://www.huffingtonpost.com/entry/human-library-copenhagen_us...
You shouldn't judge a book by its cover, but when it comes to other people, sometimes we do. Ronni Abergel a 42-year-old from Copenhagen, Denmark, is trying to change that with the Human Library, a place where individuals can "check out" people, or "human books," for a 30-minute conversation. Abergel opened the alternative library in Copenhagen in 2000, and has since brought the idea to 70 countries. Human books vary from people who are blind and deaf, bipolar, homeless and, in the case of a Rochester, New York, event, a white woman who grew up in apartheid-era South Africa. That woman, 41-year-old Deb Duguid-May shared her experiences, saying, "What I became so aware of was how fear was used to control people and how fear was used to bond people. Everything I had been taught by my culture was a lie." In 1993, [Abergel] and a few friends started a successful youth group called "Stop the Violence" after a mutual friend was stabbed. Thankfully the friend survived, but the incident inspired Abergel to help people start open conversations about their differences. When Stop the Violence was asked to develop an activity for a festival in 2000, the group came up with the idea for The Human Library. Abergel hopes to bring his novel concept to all 50 states soon, telling Today: "I figured that if we could make people sit down with a group attached to a certain stigma they don't like or even know about for that matter, we could diminish violence."
Note: Explore a treasure trove of concise summaries of incredibly inspiring news articles which will inspire you to make a difference.
---
Rwanda's Catholic Church says sorry for its role in 1994 genocide
November 21, 2016, CNN News
http://www.cnn.com/2016/11/21/africa/rwanda-catholic-church-apology/
The Catholic Church in Rwanda has apologized for its members' role in the genocide that saw hundreds of thousands of Rwandans killed in 1994. Rwandan bishops asked for "forgiveness for sins of hatred and disagreement that happened in the country to the point of hating our own countrymen because of their origin," in a statement read after mass in parishes across the country Sunday. In 1994, Hutu extremists in Rwanda targeted minority ethnic Tutsis and moderate Hutus in a three-month killing spree that left an estimated 800,000 people dead. Hutu attackers burned down churches with hundreds or thousands of Tutsis inside. Although the church states it did not send anyone to participate in the killings, it acknowledges that its members were active, apologizing for "Christian leaders who caused divisions among people and planted seeds of hate." Four Catholic priests were indicted by the UN International Criminal Tribunal for Rwanda for their role in the genocide in 2001. Among them was Rwandan Catholic Priest Athanse Seromba who was sentenced to ... life imprisonment for actively participating in the massacre of around 2,000 Tutsis who sought protection in his church. The United Nations has criticized the Catholic Church in the past for its failure to apologize for its complicity in the killings.
Note: Explore a treasure trove of concise summaries of incredibly inspiring news articles which will inspire you to make a difference.
---
Note: For summaries of the latest news articles covering deep politics and censored news, click here. For summaries of the most important news articles ever along these lines, click here.
Don't miss our treasure trove of inspiring resources
Kindly support this work of love: Donate here
Explore the mind and heart expanding websites managed by the nonprofit PEERS network:
Subscribe to the PEERS email list of inspiration and education (one email per week). Or subscribe to the list of news and research on deep politics (one email every few days).