Indigenous Rights Victories, Hero Rescues Stranger, Six Technological Breakthroughs of 2015
Inspiring News Articles
January 15, 2016
Hey awesome friends,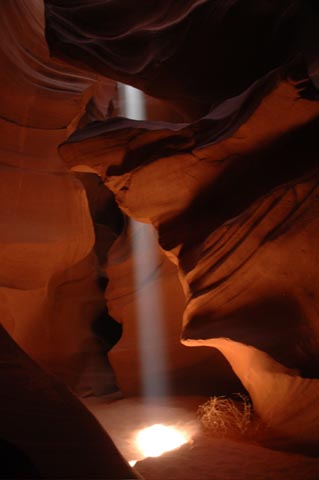 Below are key excerpts of inspiring news articles with great information on the under-reported indigenous rights victories won by communities all over the world in 2015, the hero that leapt to the rescue when a stranger fell onto the subway tracks in the path of an oncoming train, six major technological advancements in 2015 that promise to transform the world, and more.
Each inspiring excerpt is taken verbatim from the media website listed at the link provided. If any link fails, click here. The key sentences are highlighted in case you just want to skim. Please spread the inspiration and have a great one!
With sacred love and warm wishes,
Fred Burks for the PEERS websites
Special note: Watch a fun, one-minute video based on Star Wars asking you to choose between the light and the dark. Read an incredible, touching article about a family who decided to reach out and help those most in need. Take a fun NY Times test on religion. Watch a fun video on bringing "the hood" to "the 'burbs." Watch a beautiful, two-minute video of manta rays at play. Read 10 kindness stories of 2015. Watch an inspiring five-minute video of a man who uses waste materials to build free mini-homes for the homeless.
Quote of the week: "You never change things by fighting the existing reality. To change something, build a new model that makes the existing model obsolete." ~~ Buckminster Fuller
Video of the week: Watch a touching five-minute video of gratitude made by a woman whose life was transformed at a critical moment in which she lost her husband, yet the life of her son was saved by dozens of emergency workers who rarely receive the thanks they so deserve.
PEERS on facebook: For those interested in following daily short messages on our facebook page, see https://www.facebook.com/peerservice.
---
15 Indigenous Rights Victories that You Didn't Hear About in 2015
December 21, 2015, Intercontinental Cry (a publication of the Center for World Indigenous Studies)
https://intercontinentalcry.org/15-indigenous-rights-victories-didnt-hear-2015/
Good news. Sometimes, it comes in the form of a cancelled hydro dam that spares 20,000 people from the burden of displacement. Other times, it takes the shape of a simple court admission that Indigenous Peoples do actually make the best conservationists. Indigenous rights victories give us all pause to celebrate, to reflect and to rejuvenate our own quests for justice. In a landmark decision last week, the Dutch Court of Appeals ruled that four Ogoni farmers from Nigeria can take their case against [oil company] Shell to a judge in the Netherlands. Alali Efanga, one of the Ogoni farmers who ... said the ruling "offers hope that Shell will finally begin to restore the soil around my village so that I will once again be able to take up farming and fishing on my own land." The Wampis nation ... took an unprecedented step forward by establishing the first Autonomous Indigenous Government in Peru's history. Spanning a 1.3 million hectare territory - a region the size of the State of Connecticut - the newly created democratically-elected government brings together 100 Wampis communities representing some 10,613 people. Monsanto ... took another big hit after Mexico's Supreme Court suspended a permit to grow genetically modified soybeans across 250,000 hectares on the Yucatán peninsula. The judgment stemmed from a constitutional law in Mexico that requires the consideration of indigenous communities. The judge commented in the ruling that co-existence between honey production and GM soybeans is simply not possible.
Note: Don't miss the details of these and many other recent indigenous community victories at the link above. Explore a treasure trove of concise summaries of incredibly inspiring news articles which will inspire you to make a difference.
---
Man Is Rescued by Stranger on Subway Tracks
January 3, 2008, New York Times
http://www.nytimes.com/2007/01/03/nyregion/03life.html?_r=0
It was every subway rider's nightmare. Wesley Autrey, a 50-year-old construction worker and Navy veteran ... was waiting for the downtown local at 137th Street and Broadway in Manhattan around 12:45 p.m. He was taking his two daughters, Syshe, 4, and Shuqui, 6, home before work. Nearby, a man collapsed, his body convulsing. Mr. Autrey and two women rushed to help, he said. The man, Cameron Hollopeter ... stumbled to the platform edge and fell to the tracks, between the two rails. The headlights of the No. 1 train appeared. "I had to make a split decision," Mr. Autrey said. So he made one, and leapt. Mr. Autrey lay on Mr. Hollopeter, his heart pounding, pressing him down in a space roughly a foot deep. The train's brakes screeched, but it could not stop in time. Five cars rolled overhead before the train stopped, the cars passing inches from his head, smudging his blue knit cap with grease. Mr. Autrey heard onlookers' screams. "We're O.K. down here," he yelled, "but I've got two daughters up there. Let them know their father's O.K." He heard cries of wonder, and applause. Power was cut, and workers got them out. Mr. Hollopeter ... had only bumps and bruises. The police said it appeared that Mr. Hollopeter had suffered a seizure. Mr. Autrey refused medical help, because, he said, nothing was wrong. He did visit Mr. Hollopeter in the hospital before heading to his night shift. "I don't feel like I did something spectacular; I just saw someone who needed help," Mr. Autrey said. "I did what I felt was right."
Note: Don't miss the inspiring two-minute video of this act of courage.
---
These six technologies had a transformative year
December 28, 2015, Dallas Morning News/Washington Post
http://www.dallasnews.com/business/technology/headlines/20151228-these-six-technologies...
To the average person, it may seem that the biggest technology advances of 2015 were the larger smartphone screens. But a ... broad range of technologies reached a tipping point. 1. The Internet and knowledge: As of 2015 ... India has more Internet users than the U.S. does, and China has twice as many. Never before has all of humanity been connected in this way. 2. Doctors in our pockets: In 2015, smartphone-connected medical devices came into the mainstream. Previous generations of medical advances were for the rich; now all can benefit. 3. Bitcoin and disintermediation: One of the most controversial technology advances recently is Bitcoin, an unregulated and uncontrolled digital currency. In 2015, it gained acceptance by retailers such as Overstock.com. And the technology that underlies it, blockchain ... has the potential to transform the lives of billions of people who lack bank accounts and access to the legal and administrative infrastructure that we take for granted. 4. Engineering of life: Another technology that came into the mainstream was Crispr gene modification. Via Crisprs, DNA can be edited for as little as $100. 5. The drone age: As the technologies advance, drones will carry increasing amounts of weight and travel over longer distances. 6. Saving the planet with clean energy: U.S. lawmakers struck [a deal] to extend tax credits for solar and wind capture for another five years, which will accelerate the progress of clean energy. By, 2030, solar capture could provide 100 percent of today's energy.
Note: Explore a treasure trove of concise summaries of incredibly inspiring news articles which will inspire you to make a difference.
---
Campbell Soup May Become First Major Company to List GMO Ingredients Nationwide
January 8, 2016, ABC News
http://abcnews.go.com/Health/campbell-soup-major-company-list-gmo-ingredients-nationwide...
The Campbell Soup Company may become the first major U.S. food company to list genetically modified organisms, or GMOs, in its ingredients lists nationwide as it threw its weight behind a national labeling standard. The company announced its support on Thursday for federal regulation of GMO standards, noting it is in favor of federal legislation that would allow the U.S. Food and Drug Administration and the U.S. Department of Agriculture to regulate which foods can be labeled GMOs. The company's support for federal legislation comes as Vermont prepares to implement the Vermont Genetically Engineered Food Labeling Act, which would require a GMO label on food by July 1, 2016, if the food is "entirely or partially produced with genetic engineering." Campbell posted an example of that label on its website and said it was preparing to expand the GMO labeling nationwide even without federal regulations, but to do so would need guidance from the FDA and USDA. The company estimates the new labels could be implemented in approximately 12 to 18 months after it gets guidance from the federal agencies. There is currently no federal standard for what food would constitute a GMO, unlike a food item that is deemed USDA Organic. The World Health Organization defines a GMO as "foods derived from organisms whose genetic material (DNA) has been modified in a way that does not occur naturally, e.g. through the introduction of a gene from a different organism."
Note: Explore a treasure trove of concise summaries of incredibly inspiring news articles which will inspire you to make a difference.
---
Wind, solar power soaring in spite of bargain prices for fossil fuels
January 1, 2015, Washington Post
https://www.washingtonpost.com/national/health-science/wind-solar-power-soar...
Wind and solar power appear set for a record-breaking year in 2016 as a clean-energy construction boom gains momentum in spite of a global glut of cheap fossil fuels. Installations of wind turbines and solar panels soared in 2015 as utility companies went on a worldwide building binge, taking advantage of falling prices for clean technology as well as an improving regulatory and investment climate. Both industries have seen stock prices jump since Congress approved an extension of tax credits for renewables as part of last month's $1.14 trillion budget deal. Orders for 2016 solar and wind installations are up sharply, from the United States to China to the developing economies of Africa and Latin America, all in defiance of stubbornly low prices for coal and natural gas, the industry's chief competitors. "The policy base for renewables has strengthened, both on the incentives side and through mandates," [former Energy Department assistant secretary Dan] Reicher said. "At the same time, the financing of renewable-energy projects has become a mainstream business for Wall Street. The early-stage investments from Silicon Valley for clean energy were small potatoes compared to the massive investments Wall Street is making. It truly is a global business."
Note: Explore a treasure trove of concise summaries of incredibly inspiring news articles which will inspire you to make a difference.
---
Curing Hepatitis C, in an Experiment the Size of Egypt
December 15, 2015, New York Times
http://www.nytimes.com/2015/12/16/health/hepatitis-c-treatment-egypt.html?_r=0
Abdel Gawad Ellabbad knows exactly how he was infected with hepatitis C. As a schoolboy in this Nile Delta rice-farming village, his class marched to the local clinic every month for injections against schistosomiasis, a parasitic disease spread by water snails. Six million Egyptians were infected with hepatitis C by unsterile needles during the country's decades-long fight against schistosomiasis. The virus spread insidiously; today, at least 10 percent of Egyptians, nearly nine million people, are chronically infected, the highest rate in the world. But a grand experiment unfolding across the country may change all that. Pharmaceutical companies are testing ... a complicated deal to sell hepatitis drugs at a fraction of their usual cost. If [successful] the arrangement in Egypt may serve as a blueprint not just for curing hepatitis around the world, but also for providing other cutting-edge medicines to citizens in poor countries who could never afford them. The experiment here is about a year old and, while still fragile, appears to be headed for success. Mr. Ellabbad, for one, was finally cured of hepatitis this spring. An air-conditioning repairman, he took a three-month regimen that included sofosbuvir, first of the new generation of miracle drugs. The pills would have cost more than $84,000 in the United States. He got them free from the Egyptian government, which paid about $900. "Before, I felt like I was dying," he said. "Now I feel like I've never felt before. Like I'm 35 again."
Note: Explore a treasure trove of concise summaries of incredibly inspiring news articles which will inspire you to make a difference.
---
How to Spark Curiosity in Children Through Embracing Uncertainty
October 21, 2015, KQED/NPR
http://ww2.kqed.org/mindshift/2015/10/21/how-to-spark-curiosity-in-children-by...
In the classroom, subjects are often presented as settled and complete. But our collective understanding of any given subject is never complete, according to Jamie Holmes, who has just written a book on the hidden benefits of uncertainty. In "Nonsense: The Power of Not Knowing," Holmes explores how the discomforting notions of ambiguity and uncertainty affect the way we think and behave. Confronting what we don't know sometimes triggers curiosity. Teachers who hope to inspire curiosity in their students, and to encourage tolerance for ambiguity, can take steps to introduce uncertainty into the classroom. "The emotions of learning are surprise, awe, interest and confusion," Holmes said. But because confusion provokes discomfort, it should be discussed by teachers to help students handle the inevitable disquiet. "The best assignments should make students make mistakes, be confused and feel uncertain," he said. Teachers who instruct with a sense of humanity, curiosity and an appreciation for mystery are more apt to engage students in learning, Holmes explained. "Those with an outlook of authority and certainty don't invite students in," he said. Also, when teachers present themselves as experts imparting wisdom, students get the mistaken idea that subjects are closed. "Teachers should help students find ways to think and learn," he said. "The best teachers are in awe of their subjects." The process of discovery is often messy and non-linear.
Note: Explore a treasure trove of concise summaries of incredibly inspiring news articles which will inspire you to make a difference.
---
Kaiser Permanente's New Medical School Will Focus On Teamwork
December 18, 2015, NPR
http://www.npr.org/sections/health-shots/2015/12/18/460291216/kaiser-permanentes...
Kaiser Permanente ... plans to open its own medical school in Southern California in 2019. The nonprofit, national provider of managed health care says it plans to train students in its own style of integrated diagnosis and treatment - focusing on research, the use of new technologies, and teaching doctors to work as part of a collaborative caregiving team. Their new school will be about more than just primary care. "We need to prepare physicians for the way health care is delivered in the future," says Dr. Edward Ellison, executive medical director for the Southern California Permanente Medical Group. Students need to learn not just medicine, he says, but about integrated systems of care and how to work in a much different medical environment. "Our advantage is we can start from scratch," he says. Another advantage is the HMO's deep pockets. "They've got huge resources," says Dr. George Thibault, president of the Josiah Macy Jr. Foundation, which focuses on medical education. "This is a grand experiment, but if anybody can do it, Kaiser can."
Note: Explore a treasure trove of concise summaries of incredibly inspiring news articles which will inspire you to make a difference.
---
How 'Qi' wireless battery charging could help people ditch the cords
December 16, 2015, Christian Science Monitor
http://www.csmonitor.com/Technology/2015/1216/How-Qi-wireless-battery-charging-could...
With cellphone batteries typically lasting about a day because battery technology hasn't kept pace with the ever-increasing power of many feature-rich phones, reaching for a cumbersome charger is a necessary chore. A new standard for wireless charging that's becoming increasingly prevalent in furniture, cars, and some airport lounges and hotels wants to change that. The concept behind the chargers is straightforward - a base plugged into an electrical outlet emits a constantly-varying magnetic field, which causes a receiver in the device to vibrate, powering the battery and allowing it to charge. So far, more than 200 companies - including Microsoft, Samsung, LG Electronics, Verizon, Sanyo, and Phillips - have agreed to use a standard for the chargers called Qi. The market for wireless chargers has been growing steadily, with companies shipping 55 million devices that charged wirelessly in 2014, which grew to an expected 160 million this year, or $1.7 billion in sales. Since the technology is relatively new, there are some catches - Apple's iPhone doesn't natively support wireless charging, for example. Carmakers are taking notice of the technology, with Toyota offering wireless charging in its popular Camry and Toyota models and in Lexus cars, while BMW and Audi have begun offering it in some vehicles. Wireless charging continues to be adopted for use with more devices at home, at work, and in the car.
Note: The wireless products industry funds studies that downplay health risks associated with wireless technologies.
---
How Our Brains Make Us Generous
December 21, 2015, Greater Good
http://greatergood.berkeley.edu/article/item/how_our_brains_make_us_generous
What if helping others is an innate part of being human? What if it just makes us feel good to give? Those questions have inspired a series of ground-breaking neuroscience studies ... by researchers Jamil Zaki, an assistant professor of psychology at Stanford University, and Jason Mitchell, an associate professor of the social sciences at Harvard University. Zaki and Mitchell's research has gone head-to-head with standard economic models of decision making, which assume that when people exhibit kind, helpful (or "pro-social") behavior, they are doing so to protect their reputation, avoid retribution, or benefit when their kindness is reciprocated. But in a study published in 2011 in the prestigious Proceedings of the National Academy of Sciences, Zaki and Mitchell tested an alternate theory: that we feel good when helping others ... because behaviors like fairness, cooperation, and reciprocity are intrinsically rewarding. They found that acting equitably ... is rewarding, even when it means putting someone else's interests before our own. On the other hand, making inequitable choices activated ... a brain area that has been associated with negative emotional states like pain and disgust. "Our model flips the traditional model on its head," says Zaki. "Instead of people wanting to be selfish and then forcing themselves through control to be generous, we're getting a picture where people enjoy being generous."
Note: Explore a treasure trove of concise summaries of incredibly inspiring news articles which will inspire you to make a difference.
---
Santa's Powerful Message For Boy With Autism: 'It's OK To Be You'
December 10, 2015, Huffington Post
http://www.huffingtonpost.com/entry/santa-boy-with-autism-landon-johnson...
Last Friday, 6-year-old Landon Johnson went to the RiverTown Crossings Mall in Grandville with his family. While there, the boy and his cousins took turns chatting with Santa. After telling the man in red he wanted a Wii, a toy dinosaur and a remote control car, Landon hopped off Santa's lap to rejoin his family. But a few moments later, he raced back to Santa's side: he'd forgotten to tell him something important. "He wanted to tell [Santa] that he has autism," Landon's mom, Naomi Johnson, said in a moving Facebook post about the encounter this week. Specifically, Landon shared his worry with Santa that his autism would land him on the "naughty list." His mom explained ... that Landon is often told he's "naughty" by people who mistake his autism [for] bad behavior. He's been told by other people before, "You don't need to be so naughty," or, "Why are you naughty?" Santa took the time to listen to Landon's worries, and held the boy's hands soothingly all the while. "Santa sat him next to him and took L's hands in his and started rubbing them, calming them down. Santa asked L if it bothered him, having Autism? L said yes, sometimes. Then Santa told him it shouldn't. It shouldn't bother him to be who he is," Johnson wrote. Landon told Santa that he sometimes "gets in trouble at school and it's hard for people to understand that he has autism," but that he's "not a naughty boy." "You know I love you and the reindeer love you and it's OK. You're a good boy," Santa told WOOD-TV.
Note: Explore a treasure trove of concise summaries of incredibly inspiring news articles which will inspire you to make a difference.
---
Congress quietly ends federal government's ban on medical marijuana
December 16, 2014, Los Angeles Times
http://www.latimes.com/nation/la-na-medical-pot-20141216-story.html
Tucked deep inside the 1,603-page federal spending measure is a provision that effectively ends the federal government's prohibition on medical marijuana and signals a major shift in drug policy. The bill's passage over the weekend marks the first time Congress has approved nationally significant legislation backed by legalization advocates. Under the provision, states where medical pot is legal would no longer need to worry about federal drug agents raiding retail operations. Agents would be prohibited from doing so. Congress' action marked the emergence of a new alliance in marijuana politics: Republicans are taking a prominent role in backing states' right to allow use of a drug the federal government still officially classifies as more dangerous than cocaine. 32 states and the District of Columbia have legalized pot or its ingredients to treat ailments. The Drug Enforcement Administration, however, continues to place marijuana in the most dangerous category of narcotics, with no accepted medical use. Congress for years had resisted calls to allow states to chart their own path on pot. The marijuana measure, which forbids the federal government from using any of its resources to impede state medical marijuana laws, was previously rejected half a dozen times.
Note: One year later, some federal raids continue. While the war on drugs has been called a "trillion dollar failure", the healing potentials of mind altering drugs are starting to be investigated more openly.
---
Kind Kids Lead to Healthier Communities
December 16, 2015, Greater Good
http://greatergood.berkeley.edu/article/item/kind_kids_lead_to_healthier_communities
Skills like kindness, cooperation, and empathy are sometimes dismissed as "soft" skills in education. Developing "hard" skills like math and reading can seem far more practical and important - hence our education system's rigorous focus on teaching and testing them. But [a] recent study, published last month in the American Journal of Public Health, turns that thinking on its head. After following hundreds of students from kindergarten through early adulthood, the study suggests that possessing those "soft" skills is key to doing well in school and avoiding some major problems afterwards. Neglecting these skills could pose a threat to public health and safety. Importantly, these findings held true regardless of the student's gender, race, or socioeconomic status, the quality of their neighborhood, their early academic skills, or several other factors. Those who were rated as more pro-social in kindergarten were more likely to succeed. In some cases, kids' kindness was more strongly related to certain outcomes later in life than were other factors that might seem more relevant. For example, surprisingly to the researchers, the level of aggression that a student showed in kindergarten couldn't predict whether the student would have a run-in with the law later in life - but his level of pro-social behavior could. The results make a convincing case for investing more in nurturing students' social and emotional skills - which, according to prior research, are malleable and can be improved, with lasting and meaningful results.
Note: Explore a treasure trove of concise summaries of incredibly inspiring news articles which will inspire you to make a difference.
---
'Looking for Adam': Son makes video to help his mother find a new mate
May 15, 2015, NBC
http://www.today.com/parents/looking-adam-t21436
Alex Lyngaas says his mother, Eva, had given up on finding love after raising two boys and seeing her second marriage come to an end. But he and his and older brother, Chris, believe their mom, who lives in Norway, is a "total catch." The brothers encouraged Eva to date again, even buying her a subscription to an online dating service. But all their efforts were for naught until Alex got the idea to create a video highlighting all of his mom's best qualities, in hopes of connecting her with the man of her dreams. The video, "Looking for Adam," is a play on Eva's nickname, Eve. It's garnered nearly 1.5 million views since it was posted to YouTube less than a week ago. Alex kept the project a secret from his mother until it was completed, and her reaction is part of the video, which begins with mother and sons watching it together on her computer. "My mom is ... always making sacrifices and putting her children first. Now I feel it's my turn to put her first and help her fill a void in her life, finding her someone to love her like she deserves to be loved," Alex told TODAY. As the video comes to a close, Eva asks her son, "My gosh, Alex, what do you want to do with this?" When Alex suggests putting it on YouTube, she responds, "The Internet?" "After discussing whether to put it online for days on end, she finally said, 'I realize I have nothing to lose. You can do as you like,'" Alex told TODAY. "A few days later, here we are with a video that has seemingly captured the hearts and imaginations of people all over the world."
Note: Don't miss this fun, touching video which now has over 10 million views.
---
Note: For summaries of the latest news articles covering deep politics and censored news, click here. For summaries of the most important news articles ever along these lines, click here.
Don't miss our treasure trove of inspiring resources
Kindly support this work of love: Donate here
Explore the mind and heart expanding websites managed by the nonprofit PEERS network:
Subscribe to the PEERS email list of inspiration and education (one email per week). Or subscribe to the list of news and research on deep politics (one email every few days).