Solar Power Unites Jews and Muslims, One-Minute Exercise Brings Health, Food Theft 'Not a Crime'
Inspiring News Articles
May 27, 2016
Hey awesome friends,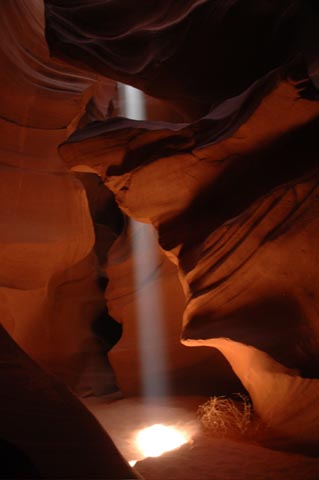 Below are key excerpts of inspiring news articles with great information on a solar energy project bringing Jews and Muslims together, studies showing one-minute of intense exercise can bring big health benefits, a recent Italian court ruling that stealing food is not a crime if you are hungry and can not afford to buy food, and more.
Each inspiring excerpt is taken verbatim from the media website listed at the link provided. If any link fails, click here. The key sentences are highlighted in case you just want to skim. Please spread the inspiration and have a great one!
With sacred love and warm wishes,
Fred Burks for the PEERS websites
Note on Amazon Smile: Big thanks to the hundreds of you who support us through making your purchases on amazon.com using this link for their affiliate program. PEERS receives about 7% of the price of your purchases at no extra cost to you, bringing us $500 per month on average. Many have emailed asking about the Amazon Smile program, which supports nonprofits by donating 0.5% of all purchases to the nonprofit of your choice. As the affiliate program gives us over 10 times the amount we get with Amazon Smile, we'd much prefer that you use that over Amazon Smile.
Special note: See Angelina Jolie's beautiful acceptance speech for a humanitarian award. Watch a touching 5-minute video on the beautiful love between a father and daughter. Watch an intriguing documentary which uses science to question reality and present a holographic model of existence. Watch a sweet, three-minute video on a very special janitor. Watch this profound two-minute video to get a taste of the life of a refugee.
Quote of the week: "Every person in the world has a heart." ~~ from the Moment of Love website
Stock donations: PEERS welcomes donations in the form of stock, which can also be a tax deduction for you. Please contact us if you'd like to support us in this way.
---
How solar brought Muslims and Jews together in one West Bank village
May 15, 2016, Christian Science Monitor
http://www.csmonitor.com/World/Global-News/2016/0515/How-solar-brought-Muslims-and-Jews...
A solar project funded and operated by both Jews and Muslims is shining some light on Auja, a small Palestinian town located in one of the most controversial territories on Earth. The $100,000 project is harnessing solar energy to power the drawing of water from deep underground to irrigate a grove of palms growing the prized Medjool dates. It is the first large project to be funded by both Jews and Muslims in the United States – including former New York City Mayor Michael R. Bloomberg – and to be operated by Israeli Jews and Palestinian Muslims on the ground. The solar array is providing an economic boost to 45 farming families in this town of 5,000 Palestinians on the eastern flank of the West Bank who struggle with scarce water and unreliable and expensive electricity. Ben Jablonski ... is leading the project through a nonprofit he founded called Build Israel Palestine. Mr. Jablonski, who is Jewish, started the organization in 2014 with Tarek Elgawhary, an Egyptian Muslim religious scholar in Washington, D.C. who also runs Coexist, an educational nonprofit. Jablonski gave up his board seat with the Jewish National Fund, a nonprofit infrastructure developer that has limited but controversial involvement in West Bank settlements, in order to meet the demands from the Auja community, which insisted that donors and engineers involved in the project have no connections to Israeli settlements. Build Israel Palestine's work focuses on providing Palestinians access to water, and doing so by bringing Muslims and Jews together.
Note: Explore a treasure trove of concise summaries of incredibly inspiring news articles which will inspire you to make a difference.
---
1 Minute of All-Out Exercise May Have Benefits of 45 Minutes of Moderate Exertion
April 27, 2016, New York Times
http://well.blogs.nytimes.com/2016/04/27/1-minute-of-all-out-exercise-may-equal-45-minutes...
For many of us, the most pressing question about exercise is: How little can I get away with? The answer, according to a sophisticated new study of interval training, may be very, very little. In this new experiment, in fact, 60 seconds of strenuous exertion proved to be as successful at improving health and fitness as three-quarters of an hour of moderate exercise. Scientists at McMaster University ... began by recruiting 25 out-of-shape young men and measuring their current aerobic fitness. Then the researchers randomly divided the men into three groups. One group was asked to change nothing; they would be the controls. A second group began a typical endurance-workout routine. The final group was assigned to interval training, using [a] workout [that] lasted 10 minutes, with only one minute of that time being strenuous. Both groups of exercising volunteers completed three sessions each week for 12 weeks. By the end of the study ... the endurance group had [exercised] for 27 hours, while the interval group had [exercised] for six hours, with only 36 minutes of that time being strenuous. The scientists ... found that the exercisers showed virtually identical gains. In both groups, endurance had increased by nearly 20 percent, insulin resistance likewise had improved significantly, and there were significant [improvements in] certain microscopic structures in the men's muscles. Neither approach to exercise was, however, superior to the other, except that one was shorter - much, much shorter.
Note: Explore a treasure trove of concise summaries of incredibly inspiring news articles which will inspire you to make a difference.
---
Italian court rules food theft 'not a crime' if hungry
May 3, 2016, BBC
http://www.bbc.com/news/world-europe-36190557
Stealing small amounts of food to stave off hunger is not a crime, Italy's highest court of appeal has ruled. Judges overturned a theft conviction against Roman Ostriakov after he stole cheese and sausages worth €4.07 (£3; $4.50) from a supermarket. Mr Ostriakov, a homeless man of Ukrainian background, had taken the food "in the face of the immediate and essential need for nourishment", the court of cassation decided. Therefore it was not a crime, it said. A fellow customer informed the store's security in 2011, when Mr Ostriakov attempted to leave a Genoa supermarket with two pieces of cheese and a packet of sausages in his pocket but paid only for breadsticks. In 2015, Mr Ostriakov was convicted of theft and sentenced to six months in jail and a €100 fine. The "historic" ruling is "right and pertinent", said Italiaglobale.it - and derives from a concept that "informed the Western world for centuries - it is called humanity". Italy's Supreme Court of Cassation, which reviews only the application of the law and not the facts of the case, on Monday made a final and definitive ruling overturning the conviction entirely. Stealing small quantities of food to satisfy a vital need for food did not constitute a crime, the court wrote. "The condition of the defendant and the circumstances in which the seizure of merchandise took place prove that he took possession of that small amount of food in the face of an immediate and essential need for nourishment, acting therefore in a state of necessity," wrote the court.
Note: Explore a treasure trove of concise summaries of incredibly inspiring news articles which will inspire you to make a difference.
---
Nonprofit pay-what-you-can cafes let diners pay it forward
June 18, 2014, Washington Post
https://www.washingtonpost.com/lifestyle/travel/pay-what-you-can-cafes-let-diners-pay-it...
I first encountered the concept of pay-what-you-can cafes last summer in Boone, N.C., where I ate at F.A.R.M. (Feed All Regardless of Means) Cafe. You can volunteer to earn your meal, pay the suggested price ($10) or less, or you can overpay [towards] a future patron's meal. As Healthy World Cafe opened in York in April, I signed up for a volunteer shift and planned my visit. F.A.R.M and Healthy World are part of a growing trend of community cafes. Denise Cerreta ... runs the One World Everybody Eats Foundation, helping others replicate her pay-what-you-can model. Most of the nonprofit, volunteer-run cafes are started by individuals or groups, but Panera Bread and the Jon Bon Jovi Soul Foundation also have opened cafes with Cerreta's guidance. To date, nearly 60 have opened across the country, and another 20 are in the planning stages. Generally, 80 percent of customers pay the suggested price or more, and the remainder pay less or volunteer for meals. "I think the community cafe is truly a hand up, not a handout," Cerreta said. "Everyone eats there, no one needs to know whether you volunteered, underpaid or overpaid. You can maintain your dignity and eat organic, healthy, local food." The successful cafes not only address hunger and food insecurity but also become integral parts of their neighborhoods- whether it's a place to learn skills or hear live music. Some enlist culinary school students as volunteers, some teach cooking to seniors, some offer free used books.
Note: Explore a treasure trove of concise summaries of incredibly inspiring news articles which will inspire you to make a difference.
---
Edible Six-Pack Rings Feed, Rather Than Strangle, Wildlife
May 18, 2016, Discover Magazine
http://blogs.discovermagazine.com/d-brief/2016/05/18/edible-six-pack-rings/
Plastic six-pack rings are the bane of conservationists - images of sea birds and turtles entangled in them serve as constant reminders that consumer culture and the environment don't get along. But thanks to an innovation from a Florida-based brewery, we can feel a little better about enjoying a six-pack. Saltwater Brewery has partnered with the ad agency We Believers to create what they say is the first fully edible beer can packaging. Made from byproducts of the brewing process such as wheat and barley, their six-pack holders are fully biodegradable and completely digestible. Rather than ensnaring curious animals in a corset of litter, the company's six-pack rings could serve as a satisfying snack. And if nothing is biting, the rings quickly decompose. Plus, the drink holders are just as strong as the plastic variety, which should keep those Screamin' Reels safe, as well. The company 3-D printed a test batch of 500 holders in April, according to AdvertisingAge, and it plans to scale up production to meet its current output of 400,000 cans of beer a month. While the edible holders are more expensive to make, Saltwater Brewery wants set an example for other beer producers and encourage them to adopt the idea. They say if their edible holders become commonplace, they could potentially be as cheap as the regular plastic rings.
Note: Explore a treasure trove of concise summaries of incredibly inspiring news articles which will inspire you to make a difference.
---
Rescuing Young Women From Traffickers' Hands
October 15, 2010, New York Times
http://www.nytimes.com/2010/10/16/world/europe/16romania.html?_r=0
Ms. Matei started out life thinking she would be a graphic designer. She married, had a child and then divorced. In 1990, as Romania was emerging from Communism, she [fled] the country, walking alone ... into the former Yugoslavia. She eventually arranged for her son to join her and was resettled in Australia. There, she earned a degree in psychology and worked with street children. But in 1998, after bringing her son to Romania on a holiday, she decided to move back and began working with street children here. Soon, the police called asking a favor. Would she take three young prostitutes they had just rounded up to a doctor? Afterward, she was just supposed to release them. "I was annoyed until I got there and saw these girls," Ms. Matei said. "The mascara was running all over their faces. They had been crying so hard. And they were minors ... but no one cared." One of the girls was pregnant. All three would be in the hospital for two weeks. But afterward, Ms. Matei said, child welfare services would have nothing to do with them. "Eventually, I got an apartment for them, and more girls kept coming," she said. "That's how it started." Over the years, she has cobbled together all sorts of financing, pleading with various embassies. Right now, the shelter [she founded] is supported by an American ministry dedicated to combating human trafficking, Make Way Partners in Birmingham, Ala. More than 400 girls have stayed in the shelter, and most of them are still in touch, she said.
Note: Explore a treasure trove of concise summaries of incredibly inspiring news articles which will inspire you to make a difference.
---
Investing as a Social Change Strategy
May 10, 2016, Huffington Post
http://www.huffingtonpost.com/joe-keefe/investing-as-a-social-cha_b_9885496.html
We live in a time when people are less optimistic, more cynical and have lower expectations, in part because they see government and other institutions as ineffective and unresponsive. Of course the challenges we face today are as solvable as any problems we have confronted in the past. We as individuals still can make a difference. How? Well, one way is through our investments. We don't have to wait for governments to take action. We can actually increase our influence over world events, and potentially have a greater impact (and feel a little less powerless) not just through civic participation, or voting, or supporting non-profits - all of which remain vitally important - but through our role as investors. Rather than investing in fossil fuel companies, you can invest in energy efficiency and renewable energy; clean water and pollution control; sustainable food and agriculture. The bottom line: As investors, we have more power than we realize. We can prod and pressure and cajole companies into doing the right thing. Unfortunately, too many of us fail to leverage this power. Investors are not powerless. We can move the needle. And ... it is both a moral imperative and an economic imperative that the needle be moved.
Note: For more along these lines, see concise summaries of deeply revealing news articles on corruption in government and in the corporate world.
---
Socially Responsible Investing: What You Need To Know
April 24 2013, Forbes
http://www.forbes.com/sites/feeonlyplanner/2013/04/24/socially-responsible-investing...
Socially Responsible Investing (SRI) is sometimes referred to as "sustainable", "socially conscious", "mission," "green" or "ethical" investing. Socially responsible investors are looking to promote concepts and ideals that they feel strongly about. They accomplish this in 3 ways: 1-Investment in companies and governments that the investor believes best hold to values of importance to the investor. These include the environment, consumer protection, religious beliefs, employees' rights as well as human rights, among others. 2-Shareholder advocacy; socially responsible investors proactively influencing corporate decisions that could otherwise have a large detrimental impact on society ... through various means including dialogue, filing resolutions for shareholders' vote, educating the public and attracting media attention to the issue. 3-Community investing has become the fastest growing segment within SRI, with some $61.4 billion in managed assets. With community investing, investors' capital is directed to those communities, in the U.S. and abroad, which are under served by more traditional financial lending institutions and gives recipients of low-interest loans access to not just investment capital and income but provides valuable community services that include healthcare, housing, education and child care. Over the last two years, SRI investing has grown by more than 22% to $3.74 trillion in total managed assets, suggesting that investors are investing with their heart, as well as their head.
Note: Interested in investing to reduce inequality? Check out the inspiring microcredit movement.
---
Woman who defied Swedish neo-Nazis reveals what inspired her
May 8, 2016, The Independent (One of the UK's leading newspapers)
http://www.independent.co.uk/news/world/europe/tess-asplund-woman-who-defied-swedish...
A woman who stood up to 300 neo-Nazis in Sweden hopes her gesture will draw attention to the fight against racism in the Scandinavian country. Tess Asplund tried to block the path of the Nordic Resistance Movement as the right-wing extremist group marched in the town of Borlange on May 1. An image of Ms Asplund facing the neo-Nazis up close with a clenched fist has been shared thousands of times on social media in Sweden and internationally. The 42-year-old anti-racism activist told Swedish Radio her defiant gesture was inspired by the late Nelson Mandela, who fought against apartheid in South Africa. "I felt when they arrived that they shouldn't be here and spread their hate," Ms Asplund said. "I don't think I was even thinking. I just jumped out. Things happened quite quickly. Then a police officer pulled me away." A video of the incident from the Dala-Demokraten newspaper shows Ms Asplund walking backward as she faces men with shaved heads at the front of the procession. One of them tries to shove her aside while another counter-demonstrator is forcefully pushed out of the path of the parade.
Note: Don't miss the powerful image of this brave woman's action available at the link above. Explore a treasure trove of concise summaries of incredibly inspiring news articles which will inspire you to make a difference.
---
LSD could make you smarter, happier and healthier.
April 1, 2016, Washington Post
https://www.washingtonpost.com/posteverything/wp/2016/04/01/lsd-could-make-you-smarter...
In 1970, Congress dropped psychedelics into the war on drugs. The federal government declared that the drugs had no medical use - and high potential for abuse. Over the past decade, some scientists have begun to challenge that conclusion. Far from being harmful, they found, hallucinogens can help sick people: They helped alcoholics drink less; terminal patients eased more gently into death. And it's not just the infirm who are helped by the drugs. They can help us solve problems more creatively and make us more open-minded and generous. Scientists think [that] when someone takes a psychedelic, there is a decrease in blood flow and electrical activity in the brain's "default mode network," [which] is primarily responsible for our ego or sense of self. When we trip, our default mode network slows down. With the ego out of commission, the boundaries between self and world, subject and object dissolve. Robin Carhart-Harris, a neuroscientist with Imperial College London, notes that the default mode network is responsible for a lot of our rigid, habitual thinking and obsessions. Psychedelics help relax the part of the brain that leads us to obsess. And they can help "loosen if not break" the entrenched physical circuits responsible for addictive behavior. Steve Jobs famously said that taking LSD "was one of the most important things in my life." The entrepreneur Tim Ferriss said that "the billionaires I know, almost without exception, use hallucinogens on a regular basis."
Note: While the war on drugs has been called a "trillion dollar failure", articles like this suggest the healing potentials of mind altering drugs are starting to be investigated more scientifically.
---
Note: For summaries of the latest news articles covering deep politics and censored news, click here. For summaries of the most important news articles ever along these lines, click here.
Don't miss our treasure trove of inspiring resources
Kindly support this work of love: Donate here
Explore the mind and heart expanding websites managed by the nonprofit PEERS network:
Subscribe to the PEERS email list of inspiration and education (one email per week). Or subscribe to the list of news and research on deep politics (one email every few days).