One Kind Black Man Vs. KKK, Amazing 9 Year Old Helps Homeless, Women's Hidden Role In Science
Inspiring News Articles
December 30, 2016
Hey awesome friends,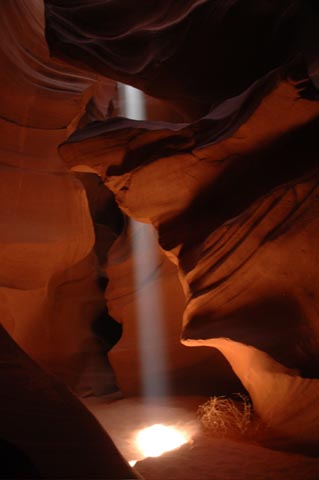 Explore below key excerpts of inspiring news articles with great information on one kind black man who melts the hearts of KKK members with his friendship, an amazing nine-year-old who helps the homeless by building shelters, women's key roles in science that have not gotten the recognition they so deserve, and more.
Each inspiring excerpt is taken verbatim from the media website listed at the link provided. If any link fails, click here. The key sentences are highlighted in case you just want to skim. Please spread the inspiration and have a great one!
With sacred love and warm wishes,
Fred Burks for the PEERS websites
Read and breathe in a beautiful prayer for our world. Watch a very fun 10-minute video featuring short clips of the best of 2016. Watch an intriguing and educational video of renowned physicist Michio Kaku describing the role of science in shaping history and even in the election of Donald Trump. Read an incredibly touching story about how one person made a big difference. Watch a beautiful, short video about an Arab-American who diffuses racism in a special way.
Quote of the week: "It is only with the heart that one can see rightly. What is essential is invisible to the eye." ~~ Antione de Saint Exupéry in The Little Prince
Video of the week: Watch an awesome video about one brave black man who all but ended the KKK in Maryland by making friends with their leaders.
Thank you! Thank you so much for everyone who donated to support our work! We went from being nearly $12,000 in the red at the beginning of December to $600 in the plus column now. You rock!!! And for any who might like to still pitch in, please donate here.
---
A black man's quixotic quest to quell the racism of the KKK, one robe at a time
December 8, 2016, Los Angeles Times
http://www.latimes.com/entertainment/movies/la-ca-film-accidental-courtesy...
"Who's this black guy trying to make friends with the Ku Klux Klan?" A raised eyebrow, a shake of the head. Such were the sentiments of Scott Shepherd, a former Klan grand dragon, when he first saw Daryl Davis, a piano-playing bluesman who travels the nation attempting to dispel racism from those who hate him most. It doesn't often work, but over the decades Davis, like a man on a quixotic pilgrimage, has collected more than two dozen Klan robes from those who have disavowed white supremacy. His unlikely story unfolds in "Accidental Courtesy," a documentary by Matt Ornstein that follows Davis on an odd and lively quest to Confederate monuments, Klansmen houses, boogie joints, churches and a hot dog stand. "How can you hate me when you don't even know me?" Davis asks in the film, which opens in Los Angeles on Friday. "Throughout my life I have been looking for an answer to that." The son of a foreign service officer, Davis spent part of his childhood overseas, far from the racism many African Americans learn early. His first encounter with bigotry came when he was a 10-year-old Cub Scout. Bottles and rocks were thrown at him as he marched in a parade. The bewildering incident was the seed of a mission that years later found him ... starting a conversation with Klan Imperial Wizard Roger Kelly. The two became close. When Kelly quit the Klan, he gave Davis his robe. Talking to Klansmen "has worked for me," said Davis. "I don't seek to convert them but if they spend time with me, they can't hate me."
Note: Watch an awesome video about this brave black man who all but ended the KKK in Maryland by making friends with their leaders. Explore a treasure trove of concise summaries of incredibly inspiring news articles which will inspire you to make a difference.
---
Giving back: Nine-year-old builds homeless shelters and other selfless acts
June 3, 2015, Christian Science Monitor
http://www.csmonitor.com/World/Making-a-difference/Change-Agent/2015/0603/Giving...
A nine-year old girl from Bremerton, Wash. is making a difference in her local community. In a report with KING 5 News, Hailey Ford is shown using a power tool to drive nails into the roof what looks like a miniature house. The structure is the first of 11 planned shelters she [is] building for the homeless in her area. She tells the reporter that her friend Edward is homeless and needs a dry place to sleep at night. When she realized that she could do something about it, she began piecing together a plan to build "mobile sleeping" shelters, as she calls them. The shelters come complete with insulation, tar paper, and windows, barriers that will keep out the elements and lock in the warmth. Hailey isn't the only kid acting with compassion. Five-year old Josiah Duncan had a similar reaction when he saw a hungry-looking homeless man outside of a Waffle House in Prattville, Ala., last month. The little boy began asking his mother about the man's appearance, clearly troubled. She explained that the man was homeless and Josiah requested that they buy him a meal. His mother obliged. Before the man could eat, Josiah insisted on saying a blessing. "The man cried. I cried. Everybody cried," his mother told WFSA. Other children have taken Hailey and Josiah's kindness a few steps further. Hannah Taylor, a Canadian from Winnipeg, Manitoba, founded the Ladybug Foundation when she was only eight years old. In her mission statement Hannah says, "I believe that if people know about homelessness – that there are people living without a home – they will want to help."
Note: Explore a treasure trove of concise summaries of incredibly inspiring news articles which will inspire you to make a difference.
---
'Hidden Figures,' 'The Glass Universe,' And Why Science Needs History
December 18, 2016, NPR
http://www.npr.org/2016/12/18/505592663/hidden-figures-the-glass-universe-and-why...
The history of science is, like so much else, a human history. But history tends to get simplified; a map becomes a single road leading from point to point. It's not surprising that some scientists who contributed invaluably to the field have been kept out of the dominant narrative because they were women. But in the last days of the 19th century and the early days of the 20th, Henrietta Swan Leavitt - one of the many woman "computers" at the Harvard Observatory - used the measurements of variable stars to determine fixed distances across space. And fifty years later, Katherine Johnson - a black woman working at NASA's Langley Research Center in Virginia when the state was still deeply segregated - would map John Glenn's space flight, and America's trip to the moon. Women are indelible contributors to the field, and two of this year's best histories - Margot Lee Shetterly's Hidden Figures, and Dava Sobel's The Glass Universe - are out to prove it. There's deep value to these stories in the here and now. Women fought prejudice (twice over, in the case of Hidden Figures) and did crucial work that shaped our understanding and exploration of the universe. From a glass-plate storage room in the Observatory, Williamina Fleming could look at a far-off star and map it in a sea of numbers; in a segregated Virginia, Katherine Johnson could look at a sea of numbers and map out a path to the Moon. Taken together, these books make a case not just for acknowledging women's contributions to the field, but for the value of science itself.
Note: Explore a treasure trove of concise summaries of incredibly inspiring news articles which will inspire you to make a difference.
---
America's First Commercial Offshore Wind Farm Goes Live
December 9, 2016, Scientific American
https://www.scientificamerican.com/article/america-rsquo-s-first-commercial...
In a few days, the water-bound wind turbines off of Rhode Island's Block Island are expected to generate electricity commercially for the first time, and New Englanders are set to become the first in U.S. history to use electric power generated from an offshore wind turbine. The Block Island Wind Project is the first commercial offshore wind farm ever built in the U.S., and the start of its operation marks the the beginning of a brand new clean energy industry in the United States. Offshore wind is one of America's largest untapped energy sources. As part of its strategy to reduce greenhouse gas emissions to prevent global warming from exceeding 2°C (3.6°F), the Obama administration unveiled a plan in September to build wind farms off of nearly every U.S. coastline by 2050 - enough turbines to generate zero-carbon electricity for more than 23 million homes. In 2009, the Obama administration began ... leasing large swaths of the East Coast's continental shelf to offshore wind developers. Since then, federal government lease sales have been held for areas off the coasts of Rhode Island, Massachusetts, Virginia, Maryland, New Jersey and Delaware. New York is next in line for a lease sale this month. Once it is operational, the success of the Block Island Wind Project will prove that offshore wind power can be done in the U.S., said Steve Pike, CEO of the Massachusetts Clean Energy Center, a publicly funded state agency that conducts offshore wind technology research.
Note: Explore a treasure trove of concise summaries of incredibly inspiring news articles which will inspire you to make a difference.
---
Strongest Dad in the World
September 17, 2005, Canadian Runner/Sports Illustrated
http://www.canadianrunner.com/content/view/4258/32
Eighty-five times [Dick Hoyt has] pushed his disabled son, Rick, 26.2 miles in marathons. Eight times he's not only pushed him 26.2 miles in a wheelchair but also towed him 2.4 miles in a dinghy while swimming and pedaled him 112 miles in a seat on the handlebars -- all in the same day. Dick's also pulled him cross-country skiing, taken him on his back mountain climbing and once hauled him across the U.S. on a bike. And what has Rick done for his father? Not much -- except save his life. This love story began in Winchester, Mass., 43 years ago, when Rick was strangled by the umbilical cord during birth, leaving him brain-damaged and unable to control his limbs. "He'll be a vegetable the rest of his life," Dick says doctors told him. But the Hoyts weren't buying it. [Eventually,] rigged up with a computer that allowed him to control the cursor by touching a switch with the side of his head, Rick was...able to communicate. First words? "Go Bruins!" And after a high school classmate was paralyzed in an accident and the school organized a charity run for him, Rick pecked out, "Dad, I want to do that." Yeah, right. How was Dick, a self-described "porker" who never ran more than a mile at a time, going to push his son five miles? Still, he tried. "Then it was me who was handicapped," Dick says. "I was sore for two weeks." That day changed Rick's life. "Dad," he typed, "when we were running, it felt like I wasn't disabled anymore!"
Note: Don't miss the entire incredibly moving story with links to the Hoyt's beautiful website, inspiring photos, a deeply touching video clip, and lots more at www.weboflove.org/050917dadtrulycares.
---
Forgiveness Ceremony Unites Veterans And Natives At Standing Rock
December 5, 2016, Huffington Post
http://www.huffingtonpost.com/entry/forgiveness-ceremony-unites-veterans-and...
Native Americans conducted a forgiveness ceremony with U.S. veterans at the Standing Rock casino, giving the veterans an opportunity to atone for military actions conducted against Natives throughout history. In celebration of Standing Rock protesters' victory [towards] halting construction on the Dakota Access Pipeline, Leonard Crow Dog formally forgave Wes Clark Jr., the son of retired U.S. Army general and former supreme commander at NATO, Wesley Clark Sr.. Salon published Clark's apology to the Natives, which read as follows: "Many of us, me particularly, are from the units that have hurt you over the many years. We came. We fought you. We took your land. We signed treaties that we broke. We stole minerals from your sacred hills. We blasted the faces of our presidents onto your sacred mountain. When we took still more land and then we took your children and then we tried to make your language and we tried to eliminate your language that God gave you, and the Creator gave you. We didn't respect you, we polluted your Earth, we've hurt you in so many ways but we've come to say that we are sorry. We are at your service and we beg for your forgiveness." This was a historically symbolic gesture forgiving centuries of oppression against Natives and honoring their partnership in defending the land from the Dakota Access Pipeline. Chief Leonard Crow Dog offered forgiveness and urged for world peace, responding that "we do not own the land, the land owns us."
Note: A beautiful, two-minute video shows these U.S. veterans apologizing to Native Americans for stealing and pillaging their land demonstrates how our times are changing. Explore a treasure trove of concise summaries of incredibly inspiring news articles which will inspire you to make a difference.
---
The man who bought a forest
April 3, 2006, The Guardian (One of the UK's leading newspapers)
https://www.theguardian.com/politics/2006/apr/04/partyfunding.environment
Johan Eliasch is finding himself in the news a lot these days. Just over a week ago it emerged that this Swedish-born tycoon ... had bought 400,000 acres of the Amazonian rainforest, an area the size of Greater London. He bought it, he said, to save it, to preserve its plants and wildlife - and, by preserving old-growth forest, to do his bit towards counteracting rising CO2 levels. Eliasch's response to the issue of global warming and the devastation of habitats is unusual, but it is not isolated. Paul van Klissingen, owner of Calor gas, has spent £15m on land in Africa. Kris McDivitt, former head of Patagonia clothing, and her husband Doug Tompkins, co-founder of the North Face, own 2m acres in Chile and Argentina. George Soros and Luciano Benetton own 1m and 2m acres of South America respectively. The idea is to step in where local governments, for whatever reason, have failed, or have more pressing issues to deal with, to buy up the land and lock it down by banning logging, sometimes establishing wildlife parks. Eliasch has been thinking about environmental issues for a long time, he says. When he was growing up in Stockholm he used to be able to walk out of his front door and ski from late October until April. "Today in Stockholm, you can't ski at all." I ask what [it feels] like to own so much rainforest? A slight laugh. "It's something very precious. It's a responsibility, at the same time." A pause. "It's not really a personal possession."
Note: Explore a treasure trove of concise summaries of incredibly inspiring news articles which will inspire you to make a difference.
---
Man Who Was Paralyzed Receives Experimental Treatment, Can Now Use Hands
September 27, 2016, Huffington Post
http://www.huffingtonpost.com/entry/paralyzed-man-neck-down-can-use-arms-hands...
A man who was paralyzed from the neck down can now operate his wheelchair and hug his family. Kristopher Boesen, who became paralyzed after a car crash, has become the first person in California to receive an experimental treatment made from stem cells. It has allowed him to use his arms and hands once again. The treatment is an injection that consists of 10 million AST-OPC1 cells, which are derived from embryonic stem cells. AST-OPC1 helps support the healthy functioning of nerve cells. In early April, a team at Keck Medical Center injected the treatment into Boesen's damaged cervical spine. Three months later, he was able to do tasks like write his name. "I couldn't drink, I couldn't feed myself. I couldn't text or, pretty much, do anything. I was basically just existing ... I wasn't really living my life" Boesen [said]. "And now, after the stem cell surgery, I'm able to live my life." Boesen's success stems from strength. Just before his twenty-first birthday, Boesen lost control of his car [and] hit a tree ... leaving him with severe injuries to his spine. His parents were told he'd be paralyzed from the neck down, but they were also told that he qualified for a clinical study that could help. To participate, Boesen had to give voice confirmation that he wanted to be part of the study. The problem was that at the time, Boesen was using a ventilator to breath, and was unable to speak. Through sheer desire ... Boesen weaned himself off the ventilator in five days - a process that usually takes patients three weeks to complete.
Note: Explore a treasure trove of concise summaries of incredibly inspiring news articles which will inspire you to make a difference.
---
Note: For summaries of the latest news articles covering deep politics and censored news, click here. For summaries of the most important news articles ever along these lines, click here.
Don't miss our treasure trove of inspiring resources
Kindly support this work of love: Donate here
Explore the mind and heart expanding websites managed by the nonprofit PEERS network:
Subscribe to the PEERS email list of inspiration and education (one email per week). Or subscribe to the list of news and research on deep politics (one email every few days).