Maine's Clean Elections, 105 Year Old Loves Yoga, Slashing Medicine Costs
Inspiring News Articles
November 18, 2016
Hey awesome friends,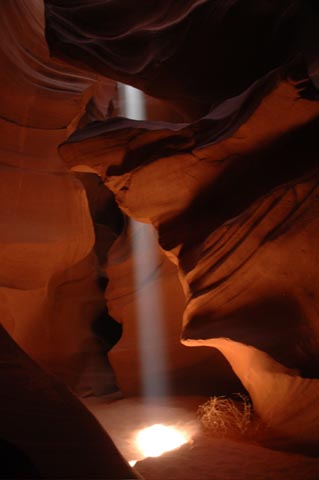 Explore below key excerpts of inspiring news articles with great information on Maine's publicly financed clean elections, a 105-year-old woman who spends her days doing yoga and driving around town, how the cost of essential medicines could be greatly reduced, and more.
Each inspiring excerpt is taken verbatim from the media website listed at the link provided. If any link fails, click here. The key sentences are highlighted in case you just want to skim. Please spread the inspiration and have a great one!
With sacred love and warm wishes,
Fred Burks for the PEERS websites
Special note: Watch a fun video of a master escape artist. In the recent US elections almost every anti-corruption initiative passed.
Quote of the week: "In looking at the hierarchical power structures of the world we live in, it all boils down to our perception of who we believe is really in power. To the extent we believe that the president or the world's leaders are in power (or the people secretly controlling them), then we are largely at their mercy. If, however, we know that the real power lies deep within each one of us, then we become powerful co-creators of the world in which we live." ~~ Fred Burks
Video of the week: Watch an awesome 2 1/2 minute video on the choice between fear and love.
---
Where Citizens Can Run for Office Without Big Money—and Win
November 4, 2016, Yes! Magazine
http://www.yesmagazine.org/issues/50-solutions/where-citizens-can-run-for-office...
The Maine Clean Elections Act, originally passed in 1996 and strengthened in 2015, gives candidates the option to finance campaigns with taxpayer dollars. Candidates who choose to run a publicly financed campaign don't need to spend time courting wealthy donors - in fact, they're prohibited from raising private money. Instead, constituents show their support through $5 contributions to the Maine Clean Elections Fund made on behalf of a candidate. But that money doesn't go to the candidate - instead, it shows support and helps fund the public-financing program. Once candidates have raised the required number of donations, they receive a flat fee from the state, which can vary depending on the office being sought. During [State representative Joyce] McCreight's first campaign, in 2014, the state gave her nearly $5,000 once she'd collected 60 contributions. She won, and by the end of her first term, she'd helped to write a bill that makes it easy for low-income people without insurance to get reproductive health [services]. The bill passed, and McCreight expects it to save the state $2.5 million a year. McCreight's story ... was made possible by a network of activists who came together in 1995 to draft and support the Maine Clean Elections Act. The Clean Elections system has given Maine the most economically diverse legislature in the nation. About 14 percent of Maine legislators are working class: waitresses, cashiers, machinists. Only 2 percent of the U.S. Congress comes from similar backgrounds.
Note: Why is the major media not reporting this important and inspiring news? Explore a treasure trove of concise summaries of incredibly inspiring news articles which will inspire you to make a difference.
---
Wine and yoga-loving woman is turning 105 and she looks incredible
October 29, 2016, Metro (A popular UK news website)
http://metro.co.uk/2016/10/29/wine-and-yoga-loving-woman-is-turning-105-and-she...
She could easily be mistaken for someone 30 years younger but this woman is actually turning 105 tomorrow. And she looks incredible. Eileen Ash, who lives in Norwich, spends her days doing yoga and driving around in her signature yellow Mini car. And there's no sign of her slowing down anytime soon. Her secret? Eating healthy and two glasses of red wine a day she says. The 104-year-old, who once played Test cricket for England women, told BBC Norfolk: "I'd like to know when I'm going to be old. Do you think it will be when I'm 105?" Eileen made her debut for the ladies team at The Oval in London in 1937. She then went on to play for her country until 1949 and has previously said her proudest moment was scoring a century. When asked if she suffers from aches and pains, she cheekily answered: "Not yet, when I'm older, I will apparently, but what is old?" Age is clearly just a number, Eileen. Keep doing you.
Note: Watch a great, one-minute video of this inspiring woman on this BBC webpage.
---
Monthly cost of providing key drugs could be $1-2 per person, experts say
November 8, 2016, CBC (Canada's public broadcasting system)
http://www.cbc.ca/news/health/essential-medicines-1.3841471
Essential medicines could be provided for as little as $1-$2 US a month per person in developing countries, experts said on Monday as they called on governments to boost efforts to ensure everyone can access basic healthcare. Although global spending on medicines is about eight times this amount, one in five countries spends less than $1 per month per person, according to the first analysis of the cost of providing key drugs by The Lancet Commission on Essential Medicines. The commission, comprising 21 international experts, said lack of access to affordable, quality medicines was threatening progress towards universal health coverage. The list of essential medicines contains 201 drugs needed for a basic healthcare system. The commission estimated the cost of providing essential medicines to the populations of low- and middle-income countries to be between $77 billion and $152 billion a year. It said 41 countries were spending less than $1 per person per month on medicines while global spending on medicines in 2017 was predicted to be $1.2 trillion. The experts said "massive inequities and inefficiencies" in financing and governance were restricting access to drugs for many people. They said persistent problems with the quality and safety of medicines in many low- and middle-income countries must also be addressed with better regulation, [and] called for urgent reforms in the way essential drugs are developed and patented to improve affordability and access.
Note: For more along these lines, see concise summaries of deeply revealing news articles on income inequality and health.
---
Prison Ministry Program Gives Prisoners a Chance to Be Dad Again for a Day
December 11, 2015, ABC News
http://abcnews.go.com/US/prison-ministry-program-prisoners-chance-dad-day/story?id...
Until recently, 8-year-old Arkinya Graham had never met her father. While they have grown close talking over the phone for the past six months, her father Johnny "Trey" Williams is serving 23 years in a Michigan prison for second-degree murder. ABC News' "Nightline" was given access to go behind prison walls ... as Arkinya met her dad for the first time. Their special visit is part of a prison ministry program called "One Day with God" that is designed to help children reconcile with their parents behind bars. The two-day program is part family reunion, part intervention. On the first day, the dads get a seminar on the importance of fatherhood. On the second day, they get to ... spend a rare day doing various activities with their kids. "Children are the silent victims," said One Day with God founder Scottie Barnes. "[There is an] importance of these boys and girls having relationships with their mothers and fathers who are incarcerated across America." Barnes says her own father ... spent most of her childhood behind bars. "I never had a hug. I never even been told 'I love you' by my dad," Barnes said. "The little children ... want to be loved. They want to be somebody proud of them." Children of incarcerated parents are six times more likely to end up incarcerated themselves. One Day with God is working to end the cycle of reincarceration. At a time when family programs are being cut in prison systems, this program is operating in seven states, [and] expanding to five other prisons in Michigan alone.
Note: Don't miss the beautiful video of these special father-child reunions. Explore a treasure trove of concise summaries of incredibly inspiring news articles which will inspire you to make a difference.
---
Can Ecstasy Help Relieve Social Anxiety Epidemic Among Autistic People?
October 29, 2016, NPR
https://ww2.kqed.org/futureofyou/2016/10/24/ecstasy-party-drug-offers-hope-for...
For a long time, Daniel Au Valencia got the message that she was wrong, wrong, wrong. "There's a lot of shame around autism," she says. Last year Valencia heard about an unusual experimental study ... exploring a treatment specifically for social anxiety in autistic adults. Many traditional therapies don't work for autistic people, says Nick Walker, [a] consultant on the new study, because they reinforce stigma around autism. He sees this new research as a uniquely "culturally appropriate" approach to addressing the "epidemic" of social anxiety in autistic adults. The treatment is MDMA, known more commonly as Ecstacy or Molly. Early studies ... show it can ease or erase symptoms of post-traumatic stress disorder. In one study, 83 percent of study participants treated with MDMA and psychotherapy were cured of their PTSD. Psychologist Alicia Danforth [is] conducting the social anxiety study at UCLA's Los Angeles Biomedical Research Institute, along with psychiatrist Charles Grob. Valencia is one of just 12 autistic adults participating in the pilot study. It's impossible to draw a direct line between the treatment and how Valencia is doing right now, but she says she's doing great. She's got a steady full-time job, her own apartment, and she just got married. She says her biggest takeaway ... is more about emotions than social anxiety. She says she's learned that there's no such thing as good emotions or bad emotions. "All emotions deserve to exist," she says.
Note: Learn more about the healing potentials of mind-altering drugs now being explored by the scientific community.
---
'Wild and free': No TV, no computers, no smartphones
October 4, 2016, CNN News
http://www.cnn.com/2016/10/04/health/cnnphotos-wild-and-free/index.html
Photographer Niki Boon and her husband, Rob, decided to home-school their four children when they moved to a rural region of New Zealand. Instead of following a fixed and rigid curriculum, each child explores his or her curiosities on the family's 10-acre property in Blenheim, surrounded by waters and bushes and hills. Boon began studying photography so she could represent her children's lives better. Her photo series "Wild and Free" is a dreamy black-and-white glimpse into a childhood spent among nature and the environment. The ... decision to raise her children this way actually stems from a form of education named after Rudolf Steiner, an Austrian philosopher. Boon's eldest son, Kurt, is now 13 years old and spent a year at a Rudolf Steiner school. The school did not have computers and encouraged families not to have TVs, Boon says. "We embraced this completely and fully and we loved the idea so much," she said. "We got rid of our TV, and we haven't had one since." Kurt, Rebecca, Anton and Arwen not only don't watch TV, but they don't use any kind of modern electronic devices, either - no computers, no smartphones. Boon ... says her children haven't shown interest in using any kind of technologies yet - but if any of them were to start developing an interest, she and her husband would look into it at that stage. "They live in the minute," Boon said. "They don't want to know what happened yesterday or what happened even that morning. They just want to know what's happening now."
Note: Explore a treasure trove of concise summaries of incredibly inspiring news articles which will inspire you to make a difference.
---
The Power of Ambition: Homeless Valedictorian to Attend FSU
June 4, 2014, NBC News
http://www.nbcnews.com/nightly-news/power-ambition-homeless-valedictorian-attend...
Griffin Furlong is a Florida teenager who knows something about heartaches and joy. The 18-year-old is homeless, but he graduated at the top of his class from Florida Coast High School. Furlong managed to achieve a 4.65 grade point average ... making him the valedictorian. He'll attend Florida State University in the fall. "Everyone thinks I try to make good grades because I'm smart. Not true," he told his fellow graduates. "I perform the way that I do in the classroom because I have everything to lose." Furlong's mother died of leukemia when he was just 6 years old. Soon afterward, Furlong, his father, and older brother lost their home and ended up in homeless shelters. Furlong said he often went to bed hungry and there were times when he wanted to give up. He sought temporary shelter with his girlfriend's parents then moved in with an aunt and uncle, who said Furlong had laser-like focus on his school work. "He had nothing else but to study," said his aunt, Nancy Nancarrow. "He didn't have the things that most children have. He would go to his room when he was home and he studied. That is his entertainment. We're proud of him." Now, [Furlong] says he hopes his story inspires other kids who are also facing hardships. "Despite the obstacles I faced, I know that I can actually do something with education." His only wish, he said, is that his mother could see him deliver his speech. "Don't dwell on the past, use it as motivation for your future," he told the graduates. "It's amazing what you can do with your life when you have motivation, ambition and most importantly, a purpose."
Note: Explore a treasure trove of concise summaries of incredibly inspiring news articles which will inspire you to make a difference.
---
Dalai Lama: Behind Our Anxiety, the Fear of Being Unneeded
November 4, 2016, New York Times
http://www.nytimes.com/2016/11/04/opinion/dalai-lama-behind-our-anxiety-the-fear-of...
In many ways, there has never been a better time to be alive. Fewer among us are poor, fewer are hungry, fewer children are dying, and more men and women can read than ever before. How strange, then, to see such anger and great discontent in some of the world's richest nations. Why? A small hint comes from interesting research about how people thrive. In one ... experiment, researchers found that senior citizens who didn't feel useful to others were nearly three times as likely to die prematurely as those who did feel useful. This speaks to a broader human truth: We all need to be needed. Being "needed" does not entail selfish pride or unhealthy attachment to the worldly esteem of others. Rather, it consists of a natural human hunger to serve. As the 13th-century Buddhist sages taught, "If one lights a fire for others, it will also brighten one's own way." Americans who prioritize doing good for others are almost twice as likely to say they are very happy about their lives. In Germany, people who seek to serve society are five times likelier to say they are very happy than those who do not view service as important. Selflessness and joy are intertwined. Everyone has something valuable to share. We should start each day by consciously asking ourselves, "What can I do today to appreciate the gifts that others offer me?" We need to make sure that global brotherhood and oneness with others are not just abstract ideas that we profess, but personal commitments that we mindfully put into practice.
Note: Explore a treasure trove of concise summaries of incredibly inspiring news articles which will inspire you to make a difference.
---
Coast of Antarctica Will Host World's Largest Marine Reserve
October 27, 2016, New York Times
http://www.nytimes.com/2016/10/28/world/australia/antarctica-ross-sea-marine-park...
The world's biggest marine reserve, almost as large as Alaska, will be established in the Ross Sea in Antarctica under an agreement reached by representatives of 24 nations and the European Union. The policy makers and scientists agreed unanimously to create a zone that will encompass 600,000 square miles of ocean. Commercial fishing will be banned from the entire area, but 28 percent of it will be designated as research zones, where scientists can catch limited amounts of fish and krill, tiny invertebrates that provide food for whales, penguins, seals and other animals. The area, which is mostly contiguous and hugs the coast off the Ross Sea ice shelf, will come under protection on Dec. 1, 2017, and remain a reserve for 35 years. The agreement was reached in Hobart, Tasmania, at the Commission for the Conservation of Antarctic Marine Living Resources. Protecting the Ross Sea, in the Southern Ocean, had been on the commission's agenda for around six years, and conservationists had been arguing for a no-fishing zone there for a decade, said Andrea Kavanagh, a director of the Southern Oceans Sanctuaries Campaign at the Pew Charitable Trusts in Washington. "This is a great result for quiet diplomacy and honest toil," New Zealand's foreign minister, Murray McCully, said from Auckland. "The fact that an agreement like this can be reached ... when there are so many difficulties, so many other political differences happening elsewhere ... is pleasing."
Note: Explore a treasure trove of concise summaries of incredibly inspiring news articles which will inspire you to make a difference.
---
Note: For summaries of the latest news articles covering deep politics and censored news, click here. For summaries of the most important news articles ever along these lines, click here.
Don't miss our treasure trove of inspiring resources
Kindly support this work of love: Donate here
Explore the mind and heart expanding websites managed by the nonprofit PEERS network:
Subscribe to the PEERS email list of inspiration and education (one email per week). Or subscribe to the list of news and research on deep politics (one email every few days).