Nun Competes in Triathlons at 87, Hope for Alzheimer's, Costco's Organic Fast-Food Chain
Inspiring News Articles
September 2, 2016
Hey awesome friends,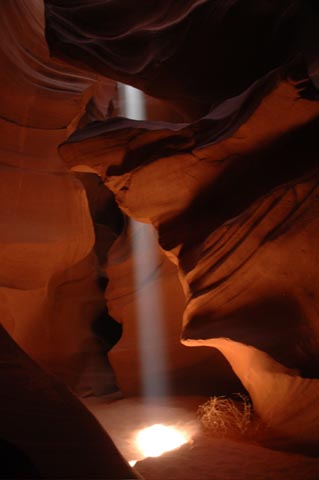 Below are key excerpts of inspiring news articles with great information on an 87-year-old nun who has completed 325 triathlons, breakthrough research in treating the symptoms of Alzheimer's disease, Costco's bankrolling of a new organic fast-food chain, and more.
Each inspiring excerpt is taken verbatim from the media website listed at the link provided. If any link fails, click here. The key sentences are highlighted in case you just want to skim. Please spread the inspiration and have a great one!
With sacred love and warm wishes,
Fred Burks for the PEERS websites
Financial note: At the start of every month, the amount we are in the red for the year jumps several thousand dollars. This is because that's when we add our expenses for the month (about $6,000) to the amount we are in the red. The red ink amount then gradually decreases over the course of the month as caring supporters like you make donations. Read more on this. Please help us to decrease our deficit by donating here.
Special Note: Read a beautiful poem titled "The Great Turning." Read a New York Daily News article and watch a fascinating video of a pilot who flew Obama describing his unforgettable encounter with a UFO. Watch a profound 10-minute video on how the thinking of soldiers becomes warped in war time such than many innocents are needlessly killed. Watch a moving four-minute video on the profound transformation of a prostitute.
Quote of the week: "The only way you can ever have enough is when you realize that you are enough." ~~ Jonathan Kolber
Video of the week: Watch a profound video of inspirational speaker Tony Robbins helping a grandmother to recover her feminine side.
---
An 87-year old nun completes Ellensburg Olympic Triathlon
July 25, 2016, Daily Record (A local Washington state newspaper)
http://www.dailyrecordnews.com/members/an--year-old-nun-completes-ellensburg-olympic...
Sister Madonna Buder stood on the shore of People's Pond at Irene Rinehart Riverfront Park on Saturday morning. She made the sign of the cross and said a small prayer just before diving in head first. Her journey sent her through one mile of water, 24 miles on a bike and six miles on foot. But this was not new to her. The Ellensburg Olympic Triathlon was not her first race. Buder ... did not develop a passion for running until she was 48 years old. By then she was heavily involved in the Catholic church after becoming a nun at the age of 23. Since she started training, she has competed in many events including the 1982 Boston Marathon and her first triathlon in Banbridge, Ireland. In 2006 she was the oldest woman ever to complete the Hawaiian Ironman and in 2014 was inducted into the USA Triathlon Hall of Fame. Having raced more than 325 triathlons, people are still amazed at her accomplishments. "She is an extraordinary accomplished person in general fitness," said fellow Olympic Triathlon participant Vince Nethery. "She finished and was able to take care of business." Buder has not only seen victories but also had to climb over some obstacles during her career. Over her 39 years of competing she has fractured her pelvis, torn her meniscus and broke her femur. Buder just celebrated her birthday on Sunday, and although she completed one more triathlon, she still wonders how she is still completing triathlons. "I don't know," Buder said. "You'll have to ask God."
Note: Watch a great, one-minute video on this amazing woman. Explore a treasure trove of concise summaries of incredibly inspiring news articles which will inspire you to make a difference.
---
Alzheimer's Disease: Period Pain Drug Cures Symptoms In Mice, New Research Shows
August 13, 2016, International Business Times
http://www.ibtimes.com/alzheimers-disease-period-pain-drug-cures-symptoms-mice-new...
The incurable Alzheimer's disease may now have a cure. New research by the University of Manchester shows that the most common form of dementia can be fully cured with an anti-inflammatory drug, commonly used for period pain. Almost 7.5 million new cases of Alzheimer's - a disease that causes acute problems with memory, thinking ability and behavior - diagnosed around the world every year. The [research] team, led by Dr. David Brough, worked with mice to find that a common Non-Steroidal Anti Inflammatory Drug (NSAID) routinely used to relieve menstrual pain - mefenamic acid - completely reversed the inflammation of the brain and lost memory in the specimen. Mefenamic acid is available as a generic drug and is sold under a variety of brand names. For the study, 20 mice were genetically altered to exhibit symptoms of Alzheimer's. Ten of these were treated with mefenamic acid by using a mini-pump under their skin for one month, while the other 10 mice were treated in the same way with a placebo. Researchers found that the mice treated with mefenamic acid saw a complete reversal of memory loss, while the placebo group's condition remained unchanged. "There is experimental evidence now to strongly suggest that inflammation in the brain makes Alzheimer's disease worse," Brough said in a statement. However, trials on animals are not the same as human trials and may yield different results. If the proposed human trials prove to be promising, it won't be long before the treatment reaches patients.
Note: Explore a treasure trove of concise summaries of incredibly inspiring news articles which will inspire you to make a difference.
---
Costco leaders bankroll organic fast-food chain
May 28, 2016, Seattle Times
http://www.seattletimes.com/business/costco-leaders-bankroll-organic-fast-food-chain/
Costco and organics seem increasingly intertwined these days. The Issaquah-based warehouse giant in recent years has become a dominant seller of organic produce. And now Costco's co-founder and a top executive are investing in a planned restaurant chain ... that bills itself as the first fast-food restaurant to qualify as Certified Organic under U.S. Department of Agriculture rules. Costco co-founder and former CEO Jim Sinegal, along with Chief Financial Officer Richard Galanti, are among the investors in The Organic Coup, which opened its first restaurant in November and has two locations in the San Francisco Bay Area. The Organic Coup ... was founded by former Costco execs Erica Welton and Dennis Hoover. The investment, as noted by Business Insider, will allow the chain to expand. Hoover said the plan is to open up to 10 locations this year, then decide how many to open next year. A location in the Seattle area is "on our target," he said. The USDA itself does not certify restaurants as organic. But restaurants may apply to private or public certification agents to become USDA Organic-certified "handlers," as Organic Coup is. Such handler certification means products sold as organic must have at least 95 percent certified organic content, and that the restaurant must prevent the mingling of organic with nonorganic products, and protect organic products from contact with prohibited substances.
Note: Explore a treasure trove of concise summaries of incredibly inspiring news articles which will inspire you to make a difference.
---
How she got rid of her hunchback
August 8, 2016, New York Post
http://nypost.com/2016/08/08/this-85-year-old-proves-yoga-can-keep-you-young/
When Anna Pesce was visiting her children in Wagener, SC, in November 2014, the then-85-year-old Orangeburg, NY, native almost collapsed trying to climb a set of stairs. "I had this horrible pain shooting up my back," Pesce [said]. "I had to be carried up the stairs and put into a wheelchair for the rest of my stay." For the past few decades, Pesce suffered from hunchbacklike posture - the result of a herniated disc, scoliosis and osteoporosis, which weakens the bones and can lead to curvature of the spine. Three months after her South Carolina visit, she began working with certified yoga instructor Rachel Jesien, [who] visited Pesce in her home once a week, teaching her restorative poses and stretches. After one month of sessions, Pesce was able to walk again. Yoga, done with the guidance of a back-care specialist, can strengthen bone density and muscles and alleviate back pain caused by osteoporosis, osteoarthritis and other conditions that affect the elderly. Dr. Houman Danesh, director of integrative pain management at Mount Sinai Hospital, agrees that doing yoga poses can help some people manage painful back conditions. While Danesh recommends that people go to a physical therapist first for a proper diagnosis, he stresses that one-on-one care with a specialist is key. While older people may feel intimidated by yoga, Jesien says it's worth seeking out a certified back-care instructor, and Pesce agrees. "I feel wonderful now because I can drive by myself and do the things I wasn't able to do before," Pesce says.
Note: Explore a treasure trove of concise summaries of incredibly inspiring news articles which will inspire you to make a difference.
---
Entire Neighborhood Flies Rainbow Flags After Bigots Egg Their Gay Neighbors
August 23, 2016, Huffington Post
http://www.huffingtonpost.com/entry/neighborhood-rainbow-flags-egging_us...
A Massachusetts-based lesbian couple received an amazing display of solidarity from their neighbors this week after vandals stole a Pride flag from the front of their home and egged their front porch while they were out of town. Lauri and Cari Ryding initially hung the Pride flag following the Pulse nightclub massacre. The incident at their home served as a reminder why they hung the flag in the first place. "It was our first experience in Natick of having any type of prejudice," Cari Ryding said. "We hadn't experienced it all, and it kind of broke open our little cocoon." After the egging of the Ryding's home, their neighbors came together to show their love and support for the couple ― by flying rainbow flags from all of their houses as well. Over 40 homes in the neighborhood made hung flags from their houses, showing love and support for their lesbian neighbors. "It just happened so quickly ― the whole neighborhood said, Get me a flag. Get me a flag. Get me a flag," neighbor Penni Rochwerger [said]. This moment in Boston is just one of many powerful displays of community-based solidarity with the LGBT community since the Pulse nightclub massacre. The Rydings ... filed a police report in case the vandals return, but they feel encouraged and hopeful from the support from their friends and neighbors.
Note: Don't miss the video on this inspiring expression of neighborly support at the link above.
---
Does working fewer hours make you more intelligent?
April 20, 2016, The Telegraph (One of the UK's leading newspapers)
http://www.telegraph.co.uk/work-salary/news/are-part-time-workers-brainier/
Jenny Colgan is one of Britain's most prolific writers. Last year she wrote five books and this year eight are scheduled to come out. To produce this volume of work you might think Colgan, 44, wrote into the small hours every night. She doesn't. She works for no more than three hours every day, from 11am to 1pm. "Like a marathon runner building up resistance I started to push how much I could get into every day. And every time I stretched it a hundred or so here and there, I found that I could, even though the time I have for working stayed about the same. "Weirdly, the work started getting better. I'm now finishing my novels more quickly, immersing myself more, focusing better. The arcs of the books, the reviews and the sales all improved massively." This will come as no surprise to Colin McKenzie and his team at Keio University in Japan, who has just published a paper suggesting that part-time workers over the age of 40 – especially those who work about 25 hours a week – have the sharpest brains. Part-time work, the report has concluded, is the perfect balance between brain stimulation and stress. The findings echo those of a celebrated study that has followed 10,000 middle-aged civil servants in Whitehall since 1985. In short, working too hard is bad for you. The report's title is "Use it too much and lose it?" It has been welcomed by a host of people who have called for Britain to end its culture of hamster-wheel offices.
Note: Explore a treasure trove of concise summaries of incredibly inspiring news articles which will inspire you to make a difference.
---
The Great Affluence Fallacy
August 9, 2016, New York Times
http://www.nytimes.com/2016/08/09/opinion/the-great-affluence-fallacy.html
In 18th-century America, colonial society and Native American society sat side by side. The former was buddingly commercial; the latter was communal and tribal. As time went by, the settlers from Europe noticed something: No Indians were defecting to join colonial society, but many whites were defecting to live in the Native American one. Even as late as 1782, the pattern was still going strong. The native cultures were more communal. If colonial culture was relatively atomized, imagine American culture of today. As we've gotten richer, we've used wealth to buy space: bigger homes, bigger yards, separate bedrooms, private cars, autonomous lifestyles. Each individual choice makes sense, but the overall atomizing trajectory sometimes seems to backfire. According to the World Health Organization, people in wealthy countries suffer depression by as much as eight times the rate as people in poor countries. Every generation faces the challenge of how to reconcile freedom and community. But [possibly no] generation has faced it as acutely as millennials. Millennials are oriented around neighborhood hospitality, rather than national identity or the borderless digital world. Instead of just paying lip service to community while living for autonomy ... a lot of people are actually about to make the break and immerse themselves in demanding local community movements. It wouldn't [be a surprise] if the big change in the coming decades were this: an end to the apotheosis of freedom; more people making the modern equivalent of the Native American leap.
Note: Explore a treasure trove of concise summaries of incredibly inspiring news articles which will inspire you to make a difference.
---
Why More Americans Are Becoming Activists
August 18, 2016, Time Magazine
http://time.com/4450461/necessary-trouble/
This election cycle has been more dramatic than most. But the real political drama this year has taken place in the streets of cities like Oakland, New York, Baton Rouge, Minneapolis and St. Paul. The anger on display in the presidential race built on the outrage expressed in protest movements from the Tea Party to Occupy Wall Street, in places like Manhattan, where activists occupied City Hall Park for fairer policing practices; in North Carolina, where they challenged voting rights restrictions; and in Chicago, where teachers went on strike for the schools Chicago students deserve. Americans have rediscovered the fine art of direct action, making what Congressman and civil rights icon John Lewis calls "good trouble, necessary trouble" to bring about the change that they want to see. This new wave began of activism began in 2008. Although inequality in the U.S. had been expanding for decades, the financial crisis - which caused people to lose their jobs, evaporated retirement savings and evicted families from their homes - raised its profile. It's not just inequality of income that has driven people to the streets, though. The deaths of Trayvon Martin, Jordan Davis, Michael Brown, Jr., John Crawford III, Eric Garner and other black men sent protesters to the streets declaring "Black Lives Matter." People were angry at the way it seemed that a police officer could shoot or choke a black man to death and walk away with a few weeks of desk leave while the man who videotaped the killing could lose his job or end up in jail himself. The movements that have shaken the country in recent years ... have fed one another, overlapped and intersected. As the streets ring with protest again this year, we should remember this country's long history of making trouble to make change.
Note: Explore a treasure trove of concise summaries of incredibly inspiring news articles which will inspire you to make a difference.
---
Note: For summaries of the latest news articles covering deep politics and censored news, click here. For summaries of the most important news articles ever along these lines, click here.
Don't miss our treasure trove of inspiring resources
Kindly support this work of love: Donate here
Explore the mind and heart expanding websites managed by the nonprofit PEERS network:
Subscribe to the PEERS email list of inspiration and education (one email per week). Or subscribe to the list of news and research on deep politics (one email every few days).