Prisoners Rescue Dogs, Dignity Village for Homeless, Billionaire Making a Difference
Inspiring News Articles
February 19, 2016
Hey awesome friends,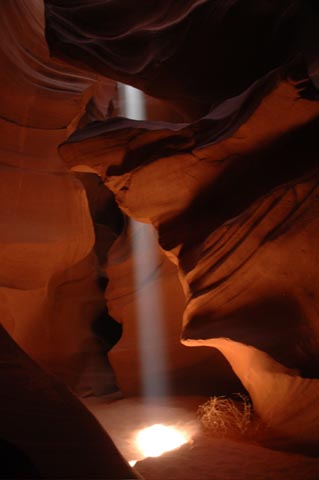 Below are key excerpts of inspiring news articles with great information on the non-profit Karma Rescue that brings dogs into prisons to bond with and be trained by inmates, a democratically managed community built of recycled materials that helps people transition out of homelessness, how billionaire inventor of '5 Hour Energy' Manoj Bhargava works to provide affordable power to the world and dreams of a free energy future, and more.
Each inspiring excerpt is taken verbatim from the media website listed at the link provided. If any link fails, click here. The key sentences are highlighted in case you just want to skim. Please spread the inspiration and have a great one!
With sacred love and warm wishes,
Fred Burks for the PEERS websites
Special note: Watch a moving video of a dolphin literally asking for help to have a fishing hook and line removed by a caring diver. How strange that no major media is reporting France's exciting announcement that it will pave 1,000 kilometers of road with solar panels.
Quote of the Week: "Be the change you want to see in the world." ~~ Mohandas K. Gandhi
---
Shelter Dogs and Prison Inmates Give Each Other a New 'Leash' on Life
September 3, 2014, Huffington Post
http://www.huffingtonpost.com/dr-patricia-fitzgerald/who-rescued-who-shelter-dogs-and...
August 9, 2014, was one of the most memorable days of my life. On that day I entered a maximum-security prison in Lancaster, Calif. to witness an extraordinary event connecting the lives of some of its inmates with a pack of rescued shelter dogs. Five lucky dogs ... were pulled from a high-kill shelter in Los Angeles and entered this Level 4 prison for a chance at a better life. Earlier this year, Karma Rescue, a nonprofit that saves at-risk dogs from high-kill shelters across Southern California, partnered with the California State Prison Los Angeles County in Lancaster to create "Paws for Life," a program that matches rescued dogs with inmates who train them to boost their odds of adoption. Fourteen inmates were ... selected to train five shelter dogs who stayed at the prison this summer for a 12-week program. From the very beginning, the program struck a chord with everyone involved. Karma Rescue's founder Rande Levine wrote, "Men who had not seen an animal in decades were openly emotional at the sight of the beautiful creatures before them. Just petting our dogs brought many to happy tears. It was a day I will never, ever forget." Several times a week, professional dog trainer Mark Tipton and several dedicated Karma Rescue volunteers drove out to the prison to instruct the inmates on how to train their assigned dogs for 'Canine Good Citizen' certification, a designation that increases the chance that a dog will be successfully adopted.
Note: Don't miss the moving pictures of this inspiring program at the link above. Explore a treasure trove of concise summaries of incredibly inspiring news articles which will inspire you to make a difference.
---
In a Tiny House Village, Portland's Homeless Find Dignity
January 28, 2016, Yes! Magazine
http://www.yesmagazine.org/peace-justice/-in-a-tiny-house-village-portlands-homeless...
Located in northeast Portland, Dignity Village is a self-governed gated community, which currently serves 60 people on any given night - the city limits the number - and provides shelter in the form of tiny houses built mainly from donated and recycled materials. The village emerged in the winter of 2000 as a tent city called Camp Dignity. Now officially a nonprofit, Dignity Village is governed by a democratically elected council of nine residents, who are responsible for day-to-day decisions; all residents can vote on big decisions, like whether to remove a resident or enter into contracts with service providers, in town-hall-style meetings. On a typical night, it provides food, housing, bathrooms, and a mailing address for nearly 60 adults, who pay $35 a month in rent and would otherwise be taking their chances alone sleeping on park benches or city streets. Community may be Dignity Village's most essential offering. "It's really what sets people apart from other homeless shelters and encampments, above all else," says Katie Mays, who works as a social worker at Dignity Village three days a week. Elsewhere, cities are trying out the model. In Eugene, Oregon, Opportunity Village has lifted the concept wholesale. Dignity Village's influence also has spread to Nashville, where a micro-housing community called Sanctuary has cropped up. What the residents of these communities hold in common are the bonds forged from shared experience - of finally finding a welcome environment after being discarded and stigmatized by larger society.
Note: Explore a treasure trove of concise summaries of incredibly inspiring news articles which will inspire you to make a difference.
---
Creator of 5-hour Energy Wants to Power the World's Homes—With Bikes
October 6, 2015, National Geographic
http://news.nationalgeographic.com/energy/2015/10/151006-energy-drink-billionaire-wants...
The man who created the 5-hour Energy drink says he has more money than he needs - about $4 billion more. So he's giving it away, spending his fortune on a quest to fix the world's biggest problems, including energy. Manoj Bhargava has built a stationary bike to power the millions of homes worldwide that have little or zero electricity. Early next year in India, he plans to distribute 10,000 of his Free Electric battery-equipped bikes, which he says will keep lights and basic appliances going for an entire day with one hour of pedaling. He's [also] working on ways to make saltwater drinkable, enhance circulation in the body, and secure limitless amounts of clean geothermal energy - via a graphene cord. "If you have wealth, it's a duty to help those who don't," says Michigan resident Bhargava, 62, in a documentary released Monday, Billions in Change, about his Stage 2 Innovations lab. "Make a difference in people's lives," he says, "Don't just talk about it." Could his bike really work? The first 50 ... will be tested in 15 or 20 small villages in the northern state of Uttarakhand before a major rollout. He says it could provide electricity for the developing world and offer post-storm backup power in wealthier countries. [He] says he doesn't see altruism in his philanthropy. "I like work," he says. "It's not giving back. It's what else am I going to do?"
Note: Don't miss the inspiring 3-minute video of Manoj and his intriguing inventions which has 28 million views and counting.
---
Hans Rosling: the man who makes statistics sing
November 7, 2013, The Telegraph (One of the UK's leading newspapers)
http://www.telegraph.co.uk/culture/tvandradio/10431350/Hans-Rosling-the-man-who-makes...
The concept of a "celebrity statistician" might sound as though it must be - and should forever remain - an oxymoron. But watch Prof Hans Rosling ... and you may change your mind. After showcasing his unique approach at a conference organised by TED, [he] garnered a reputation as the "Jedi master of data visualisation" and "the man in whose hands data sings". What Rosling does, in a nutshell, is animate graphs. One dot showing, for example, life expectancy in Britain, is quite unremarkable, but apply Rosling's software, and, at the click of a mouse, that dot will move, showing ... how it has changed every year. Add other dots, representing other countries, from France to China, and suddenly you have a moving stream ... that puts each country's life expectancy into perspective and shows how the figures have changed over the last 65 years. Combine all this with the professor's hyperactive presentation style ... and a potentially dry subject suddenly has a [compelling] narrative. Not that Rosling would ever describe statistics as "dry". "No!" he says. "Statistics take up four pages in most daily newspapers. People don't find these boring at all, but they don't think of them as 'statistics'. If you support Man United or Arsenal, or if your stock falling means you can't go on holiday, you are interested. It's only boring if you get data you didn't ask for, or if you don't realise its link with the real world."
Note: Rosling has some incredibly hopeful and inspiring data, including that the global population of humans is leveling off. Don't miss his incredibly inspiring TED talk titled "The Best Stats You've Ever Seen."
---
Tech can spot slave labor. But do companies really want to know?
January 29, 2016, San Francisco Chronicle (San Francisco's leading newspaper)
http://www.sfchronicle.com/business/article/Tech-can-spot-slave-labor-But-do-companies...
It took a bloody Civil War and the passage of a Constitutional amendment to eliminate slavery in the United States. Today, the tools to combat slavery have become decidedly more high-tech (and nonviolent). Made in a Free World in San Francisco, for example, has developed software that helps companies determine whether products they sell or make depend on global slave labor. At least 20 million people across the world are being forced to work for no pay. These workers are either directly or indirectly producing the goods sold by major corporations and small businesses alike, including those in the United States. "At the level of global brands, forced labor and human trafficking can often be hidden from view, the result of complex and frequently outsourced recruitment and hiring practices," according to a United Nations report. Made in a Free World is a nonprofit that grew out of work that founder and CEO Justin Dillon did for the State Department in 2011. Dillon helped create an algorithm that allows consumers to determine the probability that companies were using slave labor, especially in raw material production, to make 400 popular products like beds, cars and cell phones. "We wanted to start a conversation," Dillon told me. "No one wants to go out and buy things from slavery." But Dillon realized that consumers were just one half the equation. To create real change, Made in a Free World needed to help companies - not just shame them - to rid slave labor from supply chains.
Note: Explore a treasure trove of concise summaries of incredibly inspiring news articles which will inspire you to make a difference.
---
Interview With Andrea Rossi, LENR Energy Pioneer
October 6, 2015, Huffington Post
http://www.huffingtonpost.com/david-h-bailey/interview-with-andrea-ros_b_8248624.html
A revolution of sorts is brewing in the clean energy field, with the emergence of fusion and "low energy nuclear reaction" (LENR) energy. These processes, unlike fission reactions used in conventional nuclear reactors, need not emit dangerous radiation, nor do they produce radioactive byproducts. The fuel is plentiful and free. One pioneer in LENR is Andrea Rossi, an Italian-American inventor-entrepreneur ... who recently formed a venture to commercially market systems based on an LENR process he has developed. Many are understandably skeptical of Rossi's claims; yet he reports that he has a full-scale working prototype, delivering 1 MWatt continuous net output power, which is already seven months into a one-year acceptance test at a commercial client's site. Several observers have seen the system in operation, and have reported that it is working as claimed. On 25 August 2015, the U.S. Patent Office awarded Rossi a patent for his process. Given the potential importance of these developments, scientifically, economically and environmentally, we have been following progress in this area in earlier Huffington Post articles (HP#1) and (HP#2). "We foresee applications for central heating of commercial buildings, heat production for industrial processes and electric power generation. My dream is for domestic heat and power generation," [said Rossi]. "We have already obtained safety certification for our industrial plants. Domestic systems are still on course in the certification process."
Note: You can explore this patent on the US Patent office website on this webpage. And read an intriguing article from a local newspaper about the new energy invention of Randall Mills, who has raised over $100 million to fund development of his work. For more along these lines, see concise summaries of deeply revealing new energy technology news articles from reliable major media sources.
---
Fact or fiction: Irish firm invents everlasting battery
January 25, 2016, Irish Times (One of Ireland's leading newspapers)
http://www.irishtimes.com/business/fact-or-fiction-irish-firm-invents-everlasting-battery...
Is Steorn's Orbo technology a non-polluting, supercheap source of power? Steorn emerged at the turn of the century and to date it claims to have attracted €23 million in private investment. Put at its simplest, the "Orbo" technology is a non-polluting, almost cost-free source of power. It is not a battery but offers the same function. At the Steorn premises a table displays rows of heavy crimson skull-shaped boxes, known as power cubes. Each, according to the claims, holds numerous small "batteries" which recharge themselves allowing for a permanent supply of energy. Cube units retail at €1,200 and the first orders are due to arrive with buyers this month. However, the cube is not seen by the company as a mass-market product. They are simply a showcase for the technology. The real focus is on the mobile phone that never needs to be recharged. Explaining his own technology, [company founder Sean] McCarthy dismisses previous suggestions they are claiming to have developed a perpetual motion machine (a hypothetical device that works indefinitely without an apparent energy source) as there [are] no moving parts. "Technically it isn't a battery at all; you'd call it a battery substitute technology. It's something that replaces the function of the battery. It is really a generator rather than a storage device," he says.
Note: Steorn placed a full-page ad in The Economist in 2006 calling for scientists to test its new technology. For more along these lines, see concise summaries of deeply revealing new energy technology news articles from reliable major media sources.
---
Take a peek into the CIA's 'X-Files'
January 30, 2016, CNN
http://www.cnn.com/2016/01/29/us/cia-releases-x-files-ufo-investigations-irpt/
The CIA has released hundreds of declassified documents detailing investigations into possible alien life. The Central Intelligence Agency posted documents of reported Unidentified Flying Objects that range in date from the late 1940s to the 1950s. While playing off the hype of the TV show reboot "The X-Files," the CIA broke down the cases into two categories, whether you side with Agent Mulder or Agent Scully. For believers in alien life ... one case you can choose to investigate is the case of a flying saucer in Germany in 1952. An eyewitness told investigators that an object "resembling a huge flying pan" landed in a forest clearing in the Soviet zone of Germany in 1952. The eyewitness said once he was closer to the area where it landed, he saw two men dressed in shiny metallic clothing. Spooked by the eyewitness ... the mysterious men jumped into the large flying pan object and it spun out into the sky. "The whole object then began to rise slowly from the ground and rotate like a top," the eyewitness told the CIA. The man told a judge he thought he was dreaming but said there was a circular imprint on the ground where the object had landed. If that case intrigues you, there are four more listed on the CIA blog post. But if you are more of a skeptic like Scully, and believe there is a simple explanation for flying saucer sightings, then the documents from the scientific advisory panel on UFOs in 1953 will help you prove your case.
Note: Explore these intriguing 'X-Files' on the CIA website at this link. For more along these lines, see concise summaries of deeply revealing UFO cover-up and disclosure news articles from reliable major media sources. Then explore the excellent, reliable resources provided in our UFO Information Center.
---
How a Disappointing Restaurant Experience Turned Into an Effort That Now Feeds 1200 Kids
February 6, 2016, Daily Good
http://www.dailygood.org/story/1215/how-a-disappointing-restaurant-experience-turned...
What started as a small gesture, of feeding underprivileged children, by 31-year-old Darshan and his friends has turned into a full-blown movement. An email he shot off to a restaurant, after being deeply disappointed with the service he got there, just changed the course of Darshan's life. When the restaurant management apologised for the poor service and offered to give him free food, Darshan refused the offer and asked them to feed underprivileged children instead. The restaurant went ahead with his suggestion, and after feeding the children, sent pictures to Darshan. "This is the moment that changed me forever. The smile on the faces of those children left me touched. And that is when I decided to do something about it," he says. Thus, the BhookMitao campaign was born. On June 7, 2015, Darshan and his friends went and fed a couple of children in a slum in Vadodara, Gujarat. Today, the BhookMitao movement provides nutritious lunch to as many as 1,200 children in Vadodara. As the volunteer network grows, Darshan has divided it into groups. Each group takes up a particular spot in the city. They coordinate with those who want to donate, procure the raw materials, and cook the meals in their own kitchens. The programme usually begins ... with some fun activities for the kids. They screen movies on education or make them do some craft work etc., and then ... volunteers and children eat the same food together. The movement ... has spread, [and] the number of volunteers has grown from six to over 600.
Note: Explore a treasure trove of concise summaries of incredibly inspiring news articles which will inspire you to make a difference.
---
The Civilization Kit
December 30, 2013, The New Yorker
http://www.newyorker.com/magazine/2013/12/23/the-civilization-kit
Marcin Jakubowski, the owner of a small farm in northwestern Missouri, is an agrarian romantic for high-tech times. He holds a Ph.D. in fusion physics. In 2003, the year that he received his doctorate, Jakubowski started a Web site, Open Source Ecology, or O.S.E., with the aim of collecting the best techniques for creating sustainable communities. In 2009, Jakubowski posted on the O.S.E. blog a list of fifty machines that, in his view, could cheaply provide everything that a small community needed to sustain a comfortable existence. The list became the Global Village Construction Set. It includes mainstays of contemporary life (tractor, bakery oven, wind turbine) and also exotic, and relatively untested, equipment: an aluminum extractor, developed for lunar missions, that wrests the metal from clay; a bioplastic extruder, which converts plant-based plastic into such domestic necessities as window frames and adhesive tape. So far, Jakubowski has built sixteen of the machines - most of them prototypes - and he has also sold a few. The boldness of his dream resonates widely. In 2012, Time called the Global Village Construction Set one of the year's best inventions, and Jakubowski's TED talk has been viewed more than 1.2 million times. And, nearly every day, he receives e-mails from strangers who want to help him remake civilization, without the competition, bloodshed, or environmental depredation. To Jakubowski, the antidote to specialization and secrecy [is] obvious: self-sufficiency and a willingness to share information.
Note: Don't miss the great, four-minute TED Talk on this inspiring development.
---
Hershey dumps sugar beets because of GM concerns
December 27, 2015, Star Tribune (Minneapolis' Leading Newspaper)
http://www.startribune.com/hershey-dumps-sugar-beets-because-of-gm-concerns/363498311/
For decades, the Hershey Co. has used sugar made from both sugar beets and sugar cane, but it decided earlier this year to stop buying beet sugar because it comes from genetically modified, or GM, seeds. Hershey communications director Jeff Beckman confirmed that the kisses and many other products stocked on shelves since Halloween no longer contain beet sugar. The company also is transitioning away from artificial to natural ingredients, he said. About 55 percent of domestic U.S. sugar is produced from sugar beets, and nearly 100 percent of the beet seeds are genetically modified to tolerate the herbicide glyphosate, the active ingredient in Roundup. Hershey is the only national brand that has dropped beet sugar, although other companies have been asking questions and there has been a lot of chatter about GM sugar on social media. Part of the pressure on Hershey came from a coalition of groups called GMO Inside that began a campaign in 2013 suggesting that consumers tell Hershey and Mars, another large candy manufacturer, to drop all GM ingredients from their products. Elizabeth O'Connell, campaigns director for Green America, one of the groups in the anti-GM coalition ... said consumer groups will continue to pressure companies to remove GM ingredients from food, or at least to label them so consumers know what they're buying. A current priority is dairy products, she said, because cows are fed mixtures of soy meal, corn and other products from GM seed.
Note: Explore a treasure trove of concise summaries of incredibly inspiring news articles which will inspire you to make a difference.
---
NASA engineer repairs bikes – and young lives
September 15, 2015, Christian Science Monitor
http://www.csmonitor.com/World/Making-a-difference/Change-Agent/2015/0917/NASA-engineer...
Trent Griffin was concerned last summer when he saw a child riding a bike that was missing a front tire in his neighborhood in Huntsville, Ala. He bought supplies to make the fix and offered the boy a newly repaired bike. Soon, Mr. Griffin was visited by many young bike riders. Griffin went to thrift stores to get materials to repair the bikes. He even gave bikes away to children in need. When a child received a freshly fixed bike, he or she also received a life lesson. His sister, Nicole Griffin Fields, told ABC News, "He makes them sign contracts that require them to have good behavior, to maintain their good grades, and to obey their parents." Is a little life counseling from a NASA engineer a good price to pay for having a freshly repaired bike? At least 1,000 people and a NASA astronaut said it was. Griffin's friends and family nominated him for the "Above and Beyond" award from "Good Morning America." His prize was a field full of 50 relatives and 1,000 grateful participants at the US Space and Rocket station near the Marshall Space Flight Center where Griffin works. Griffin also met an astronaut at the International Space Station, Scott Kelly, via a NASA video chat. Commander Kelly told Griffin he would receive 50 bicycles from Schwinn and Mongoose that he can give to more children in his neighborhood. Kelly finished the video chat with a low-gravity flip. America has a rich tradition of active community involvement, and people like Griffin share that with children by example.
Note: Explore a treasure trove of concise summaries of incredibly inspiring news articles which will inspire you to make a difference.
---
Former enemies share samba in Colombia's 'Dancing with the Stars'
January 15, 2016, Christian Science Monitor/Reuters
http://www.csmonitor.com/World/Making-a-difference/Change-Agent/2016/0115/Former-enemies...
Colombia's version of the hit TV contest "Dancing with the Stars" hopes to show millions of viewers that former battlefield enemies can live side by side. John Pinchao, a policeman held captive in a jungle camp, often in chains, by rebels of the Revolutionary Armed Forces of Colombia (FARC) until he escaped in 2007, is now sharing the dance floor with ex-FARC child soldier Ana Pacheco, who joined the rebel group aged 14. The prime-time show comes at a time when the three-year-old peace talks between the Colombian government and the FARC are approaching the goal the two sides have set of signing an accord by March 23. If successful, this would end half a century of war that has killed 220,000 people and displaced 6.5 million, and would lead to some 7,000 FARC fighters handing in their weapons. As the March deadline for signing a peace deal looms, Colombians are considering to what extent they are ready to forgive FARC and accept former combatants back into society. For Pacheco, who left the rebel ranks when she was 16, the TV show is an opportunity to show the human face of former fighters. The producers of the TV show ... hope the unexpected line-up can foster empathy among Colombians with people who suffered during the years of conflict. "We want the show to awaken solidarity. We weren't just looking for great dancers and celebrities, what inspired us was to show the reality that faces Colombia, it's about living together," said Fox Colombia executive producer Oscar Guarin.
Note: Explore a treasure trove of concise summaries of incredibly inspiring news articles which will inspire you to make a difference.
---
Obama bans solitary confinement for juveniles in federal prisons
January 26, 2016, Washington Post
https://www.washingtonpost.com/politics/obama-bans-solitary-confinement-for-juveniles...
President Obama on Monday announced a ban on solitary confinement for juvenile offenders in the federal prison system, saying the practice is overused and has the potential for devastating psychological consequences. In an op-ed that appears in Tuesday editions of The Washington Post, the president outlines a series of executive actions that also prohibit federal corrections officials from punishing prisoners who commit "low-level infractions" with solitary confinement. The new rules also dictate that the longest a prisoner can be punished with solitary confinement for a first offense is 60 days, rather than the current maximum of 365 days. The president's reforms apply broadly to the roughly 10,000 federal inmates serving time in solitary confinement. The reforms come six months after Obama, as part of a broader criminal-justice reform push, ordered the Justice Department to study how solitary confinement was being used by the Federal Bureau of Prisons. "How can we subject prisoners to unnecessary solitary confinement, knowing its effects, and then expect them to return to our communities as whole people?" Obama wrote in his op-ed. He said he hoped his reforms at the federal level will serve as a model for states to rethink their rules on the issue.
Note: Explore a treasure trove of concise summaries of incredibly inspiring news articles which will inspire you to make a difference.
---
New $130 million project to cut food waste from field to table
January 22, 2016, Christian Science Monitor
http://www.csmonitor.com/World/Making-a-difference/Change-Agent/2016/0122/New-130-million...
More than a third of the world's food goes uneaten, and many crops harvested in Africa are discarded rather than sold, according to an initiative announced Jan. 21 by the Rockefeller Foundation to cut food waste and loss by half. The seven-year, $130 million project aims to tackle food waste from crops in the fields to dinner tables in industrialized nations. Sub-Saharan Africa will receive much of the initiative's resources. In Kenya, Nigeria, and Tanzania, up to half of some crops are lost due to inefficient harvesting, storage, processing, and time to market. Enough food is grown to feed the 1.2 billion hungry or undernourished people worldwide, but a third is never eaten, according to United Nations Food and Agriculture Organization figures. The initiative, called YieldWise, aims at cutting food waste and loss in half by 2030. Last year, the administration of U.S. President Barack Obama also announced a goal of reducing food waste by 50 percent by 2030. In France, legislators have banned big supermarkets from destroying unsold but edible food. Training at mango farms in Kenya, maize farms in Tanzania, and tomato farms in Nigeria is already in the works, the New York-based philanthropic organization said, teaching farmers such skills as the use of crop-preserving technologies and strategies against crop loss.
Note: Explore a treasure trove of concise summaries of incredibly inspiring news articles which will inspire you to make a difference.
---
Note: For summaries of the latest news articles covering deep politics and censored news, click here. For summaries of the most important news articles ever along these lines, click here.
Don't miss our treasure trove of inspiring resources
Kindly support this work of love: Donate here
Explore the mind and heart expanding websites managed by the nonprofit PEERS network:
Subscribe to the PEERS email list of inspiration and education (one email per week). Or subscribe to the list of news and research on deep politics (one email every few days).