Professional Cuddler, Legless Vet Teaches Yoga, 'Veggielante' Urban Farming
Inspiring News Articles
July 8, 2016
Hey awesome friends,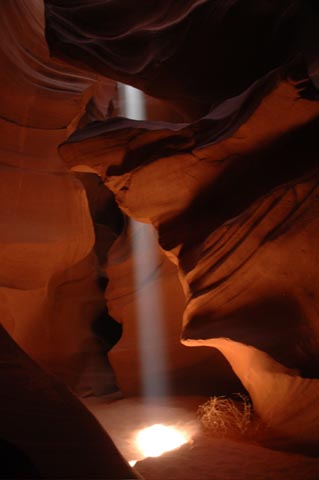 Below are key excerpts of inspiring news articles with great information on a woman's journey to become a professional cuddler, the yoga classes wounded warrior Dan Nevins now teaches after losing his legs as a soldier in Iraq, "Veggielante" James Brady's innovative use of urban farming to promote health and economic empowerment in schools, and more.
Each inspiring excerpt is taken verbatim from the media website listed at the link provided. If any link fails, click here. The key sentences are highlighted in case you just want to skim. Please spread the inspiration and have a great one!
With sacred love and warm wishes,
Fred Burks for the PEERS websites
Special note: Watch an awesome 2 1/2 minute video on the choice between fear and love. Watch a four-minute video showing how children get it and adults don't about looks. Learn about an excellent, sustainable new method of farming in this 15 minute video. Learn how great leaders inspire in this TED Talk.
Quote of the Week: "Dear Human: You've got it all wrong. You didn't come here to master unconditional love. That is where you came from and where you'll return. You came here to learn personal love. Messy love. Sweaty love. Crazy love. Broken love. Whole love. Infused with divinity. Lived through the grace of stumbling. Demonstrated through the beauty of messing up. Often. You didn't come here to be perfect. You already are. You came here to be gorgeously human. Flawed and fabulous. And then to rise again into remembering. Love doesn't require the condition of perfection. It only asks that you show up. And do your best. That you stay present and feel fully. That you shine and fly and laugh and cry and hurt and heal and fall and get back up and play and work and live and die as YOU." ~~ Courtney Walsh
Financial note: At the start of every month, the amount we are in the red for the year jumps several thousand dollars. This is because that's when we add our expenses for the month (about $6,000) to the amount we are in the red. The red ink amount then gradually decreases over the course of the month as caring supporters like you make donations. Read more on this. Please help us to decrease our deficit by donating here.
---
Pillow Talk With a Professional Cuddler
June 18, 2016, New York Times
http://www.nytimes.com/2016/06/19/fashion/professional-cuddling.html
In recent years, cuddling - billed as therapeutic, nonsexual touch on sites like the Snuggle Buddies and Cuddlist - has become the latest thing in wellness, beyond yoga and meditation. A quasi movement that dates back more than a decade thanks to snuggle mixers sponsored by the nonprofit group Cuddle Party has morphed into a cuddle-for-hire industry of one-on-one sessions. Pro cuddlers promise a physical and psychic salve through spooning, arm tickling and deep embraces. One such practitioner, at $80 an hour, is Brianna Quijada. A manager at a vegan restaurant on the Upper East Side by day, she recently discussed her second career on the Cuddlist network, plying the world's newest profession by night. What drew you to cuddling? "I just wanted touch. It seemed like a safe way to explore that," [said Quijada]. "It seems weird to think that if I wasn't in a monogamous relationship and wasn't having sex, I wasn't getting that kind of touch." What is the value of touch? "When I experience consensual touch, I am more in my body, I'm more comfortable. It's like a feeling of being understood. It raises your oxytocin, it calms the fight-or-flight response. At the same time, there's a feeling of vulnerability, so it's a really interesting way to connect." What do private clients ask for? "It could be hand holding, synchronized breathing, eye-gazing. I've done cuddling while sitting, whether it's an embrace, holding hands, or their head in my lap, or standing and holding each other. They come to me for relaxation."
Note: Explore a treasure trove of concise summaries of incredibly inspiring news articles which will inspire you to make a difference.
---
From wounded warrior to Warrior Two pose
September 28, 2015, CBS News
http://www.cbsnews.com/news/legless-wounded-warrior-dan-nevins-trains-hundreds-in-yoga/
Dan Nevins commands his yoga class with authority. For Nevins, teaching yoga is much more than a job. It actually saved his life. Eleven years ago, while serving in Iraq, an IED exploded under his Army vehicle. The blast destroyed both his legs. "I just remember having this revelation that I'm alive, I'm alive! That I better do something to keep it that way." Nevins spent 18 months at Walter Reed Medical Center. With the help of the Wounded Warrior Project, he learned to climb mountains and play golf. But two years ago, while recovering from another surgery, he was bedridden and started having flashbacks. "And those thoughts of the not-so-great experiences from combat just kept coming back. I didn't get to the point of suicide, but I finally understood in those 8 weeks at home and I knew that I needed help." A friend suggested yoga to Nevins. "I was like 'No. One, I'm a guy; Two, I'm an Army guy; Three, I don't own any spandex, and no.'" Despite his reservations, he finally relented and took the class. "I got into this Warrior One pose. I rooted down and I felt this real surge of energy from the earth up into my body like into my soul and I shot up like 'Oh my God, I get it,' like the earth was saying 'where have you been the last ten years.'" Last year, Nevins completed yoga instructor training. Now hundreds of people come to his classes. "I felt if he can do it without legs, what's my excuse," said one student. Nevins hopes to reach both veterans and non-veterans alike.
Note: Don't miss the pictures of this inspiring yoga practice available at the link above.
---
'Veggielante' helps folks grow food in small spaces
June 18, 2016, Sacramento Bee (Sacramento, California's leading newspaper)
http://www.sacbee.com/news/business/biz-columns-blogs/cathie-anderson/article84517812.html
Friends tease James Brady about his devotion to urban farming, calling him a veggielante and a veggie preacher, but that doesn't stop his proselytizing. Brady and his business partners create microscale systems that allow schoolchildren and others to grow produce in small or nontraditional spaces. They recently sold nine of their "adaptive growing modules" to Sacramento-area schools. The modules consist of raised storage bins hooked up to a recirculating water system and filled with a composted growing medium. "Part of your next meal should come from no (more) than 10-15 feet from your kitchen table," Brady said, "so that means if you're in an apartment building, you can put a bin like this on your patio [and] get food to feed your family, lower your carbon footprint and hopefully contribute to making your family healthier." The growing modules from Con10u2Farm.com will show students they don't necessarily need land to grow produce or to create a crop-based business. Reggie Brown, the principal for John Still's elementary and middle school campuses, said his campus lies within a food desert, an urban area where it's difficult for families to buy fresh, affordable, high-quality food. Consequently, the campus worked ... to teach children how to plant and tend gardens and why fresh produce is good for nutrition. "We're excited because we have our kitchen right there," said Brown, pointing to a door less than 10 feet from the school's adaptive growing module.
Note: Explore a treasure trove of concise summaries of incredibly inspiring news articles which will inspire you to make a difference.
---
90-Year-Old Woman Chooses Trip of a Lifetime Over Cancer Treatment
February 28, 2016, ABC News
http://abcnews.go.com/US/90-year-woman-chooses-trip-lifetime-cancer-treatment...
Just two days after Norma's husband of 67 years passed away, she was diagnosed with uterine cancer. Doctors gave her the options of surgery, radiation or chemotherapy. She decided she would forgo any treatment, telling the doctors, "I'm 90 years old, I'm hitting the road." Norma's son, Tim, and daughter-in-law, Ramie, are full-time RVers. Since Norma couldn't live at home alone without her husband, they invited her to join them on the road. Six months later, the three of them, along with their poodle Ringo, are enjoying the trip of a lifetime. Ramie, who spoke for the family, said that Norma is a set of fresh eyes on this indefinite road trip. "She's very quiet and humble, and then she has this streak of adventure that surprises us." Adventure is right. After leaving Northern Michigan in August, their first big stop was Mt. Rushmore in South Dakota. From there, they traveled to Yellowstone National Park and then onto the Rocky Mountains. All the while, they've been documenting their adventure on the Driving Miss Norma Facebook page. Norma's favorite activity was riding in a hot air balloon in Florida, a Christmas gift from Tim and Ramie. Ramie told ABC News that Norma is feeling better than ever. "She continues to surprise us on this trip," she said. "She's getting healthier, I think, from eating well and being outside a lot. She's breathing fresh air and getting to see new things all the time. The trio hopes that Norma's story will help other families to start conversations about end-of-life plans.
Note: Explore a treasure trove of concise summaries of incredibly inspiring news articles which will inspire you to make a difference.
---
So Big and Healthy Grandpa Wouldn't Even Know You
July 30, 2006, New York Times
http://www.nytimes.com/2006/07/30/health/30age.html
New research from around the world has begun to reveal a picture of humans today that is so different from what it was in the past that scientists say they are startled. Over the past 100 years, says one researcher ... humans in the industrialized world have undergone "a form of evolution that is unique not only to humankind, but unique among the 7,000 or so generations of humans who have ever inhabited the earth." The difference does not involve changes in genes, as far as is known, but changes in the human form. Many chronic ailments like heart disease, lung disease and arthritis are occurring an average of 10 to 25 years later than they used to. There is also less disability among older people today. Human bodies are simply not breaking down the way they did before. Even the human mind seems improved. The average I.Q. has been increasing for decades, and at least one study found that a person's chances of having dementia in old age appeared to have fallen in recent years. Improved medical care is only part of the explanation; studies suggest that the effects seem to have been set in motion by events early in life, even in the womb, that show up in middle and old age. Of course, there were people in previous generations who lived long and healthy lives, and there are people today whose lives are cut short by disease or who suffer for years with chronic ailments. But on average, the changes, researchers say, are huge.
Note: Explore a treasure trove of concise summaries of incredibly inspiring news articles which will inspire you to make a difference.
---
How Organic Agriculture Boosts Local Economies
June 20, 2016, Alternet
http://www.alternet.org/food/organic-agriculture-boosts-local-economies
New research links county-level economic health to agriculture, and finds that organic food and crop production, along with the business activities accompanying organic agriculture, creates real and long-lasting regional economic opportunities. The recently completed White Paper, U.S. Organic Hotspots and their Benefit to Local Economies ... finds organic hotspots - counties with high levels of organic agricultural activity whose neighboring counties also have high organic activity - boost median household incomes by an average of $2,000 and reduce poverty levels by an average of 1.3 percentage points. It identifies 225 counties across the United States as organic hotspots, then looks at how these organic hotspots impact two key county-level economic indicators: the county poverty rate and median household income. Organic activity was found to have a greater beneficial economic effect than that of general agriculture activity, such as chemically-intensive, conventional agriculture, and even more of a positive impact than some major anti-poverty programs at the county level. Interest in organic at the production level has grown as the demand for organic has risen. Organic food is not only better for the economy, but for human health and the environment. A comprehensive review of 97 published studies comparing the nutritional quality of organic and conventional foods show that organic plant-based foods contain higher levels of eight of 11 nutrients. Organic foods have [also] been shown to reduce dietary pesticide exposure.
Note: Explore a treasure trove of concise summaries of incredibly inspiring news articles which will inspire you to make a difference.
---
80-Year-Old Body Builder: 'Age is Nothing But a Number'
June 20, 2016, Yahoo!
https://www.yahoo.com/beauty/80-old-fitness-trainer-prove-000000042.html
One of the world's oldest female body builders, Ernestine Shepherd, just gained another year in what she's called her "long happy journey" of life. Now 80, the fitness trainer, model, competitive body builder, and new author celebrated her June 16 birthday with a Facebook post declaring her continued determination, dedication, and discipline. "I am 80 years young today and I thank God for bringing me this far. I'm still determined, I'm still dedicated and I'm still disciplined to be fit!" Shepherd wrote. After being named the oldest female body builder by the Guinness Book of World Records in both 2010 and 2011, Shepherd began to publicly share the story of how she came to live a life of tenacity and perseverance beginning at the age of 56. What started as a modest curiosity about working out turned into a life-changing route to happiness once her sister died suddenly from a brain aneurysm. In an attempt to fulfill the fitness goals Shepherd had created with her late sister, she developed a following and a legacy admired by people of all ages. Shepherd celebrated her current success with the release of her book The "Ageless" Journey of Ernestine Shepherd in which she writes about the secrets to her health and well-being. The book ... details the keys to her motivation, including: "Age is nothing but a number." In addition to her mantra, "Determined, dedicated, disciplined to be fit," Shepherd believes that "being out of shape as we age truly is merely an option – NOT a mandate!"
Note: Explore a treasure trove of concise summaries of incredibly inspiring news articles which will inspire you to make a difference.
---
Man drives 1,200 miles to deliver 49 wooden crosses to Orlando
June 19, 2016, Yahoo!
https://www.yahoo.com/news/orlando-pulse-crosses-1200-miles-000000068.html
In the wake of [the] massacre at a gay nightclub in Orlando, Fla., a man drove 1,200 miles from his Chicago home to deliver 49 wooden crosses to Orlando Regional Medical Center in honor of each of the mass shooting victims. "My message today is love your brother, love your neighbor," Greg Zanis told reporters Thursday as he was unloading them. "Don't judge them." The 65-year-old carpenter used donated lumber to create the three-foot-tall crosses - each bearing a victim's name and emblazoned with a red heart - in his garage workshop, then made the 17-hour trek from Illinois to central Florida to set up the makeshift memorial. "I'm doing this for their families," Zanis [said]. "This individualizes it." He also brought markers so mourners could write messages on them. Zanis' crosses have become a familiar sight in communities reeling from tragedy - in 2012, he delivered them to Aurora, Colo., and Newtown, Conn., following those mass shootings, and to Boston after the 2013 marathon bombings. But the tribute in Orlando is Zanis' biggest memorial to date. "When you see all these lined up, it will be like 'Oh my God,' and they will see the severity of what happened," Zanis told the paper. Forty-nine people were killed and 53 others wounded in the June 12 attack at Pulse nightclub - the deadliest mass shooting in U.S. history. "It is an act of Christian love," Zanis said. "Even though some of these people might not be Christians, I have never been turned back."
Note: Explore a treasure trove of concise summaries of incredibly inspiring news articles which will inspire you to make a difference.
---
Note: For summaries of the latest news articles covering deep politics and censored news, click here. For summaries of the most important news articles ever along these lines, click here.
Don't miss our treasure trove of inspiring resources
Kindly support this work of love: Donate here
Explore the mind and heart expanding websites managed by the nonprofit PEERS network:
Subscribe to the PEERS email list of inspiration and education (one email per week). Or subscribe to the list of news and research on deep politics (one email every few days).