Sweden's 6-Hour Work Day Test, 700,000 Sandwiches and an App to End Hunger
Inspiring News Articles
June 10, 2016
Hey awesome friends,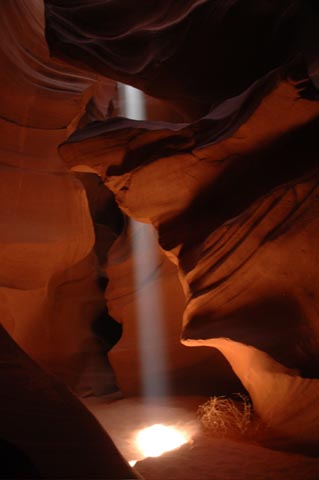 Below are key excerpts of inspiring news articles with great information on the test in a Swedish nursing home that improved employee health and client care by switching to a six-hour workday, a retired teacher who has provided over 700,000 free sandwiches and other necessities to the homeless after making it his personal mission to do so, an app that could help to end hunger, and more.
Each inspiring excerpt is taken verbatim from the media website listed at the link provided. If any link fails, click here. The key sentences are highlighted in case you just want to skim. Please spread the inspiration and have a great one!
With sacred love and warm wishes,
Fred Burks for the PEERS websites
Special note: Explore a most exciting article presenting studies which suggest that we may be able to develop the ability to feed on the sun's energy just like plants! Read a fascinating essay and watch an intriguing video by Paul Levy exploring the deepest questions about life.
Quote of the Week: "Those who love you are not fooled by mistakes you have made or the dark images you hold about yourself. They remember your beauty when you feel ugly, your wholeness when you are broken, your innocence when you feel guilty, and your purpose when you are confused." ~~ African saying
Video of the week: Watch a fun and engaging video of PEERS founder Fred Burks telling about his fascinating experiences working as a presidential interpreter.
---
Six-hour working day 'boosts productivity and makes people happier'
May 11, 2016, The Independent (One of the UK's leading newspapers)
http://www.independent.co.uk/news/world/europe/six-hour-working-day-sweden-boosts...
A shorter work day increases productivity and makes people happier. The Svartedalens retirement home in Gothenburg, Sweden's second largest city, conducted an experiment to determine whether cutting hours improved patient care and boosted employees' morale. Nurses who worked six-hour days for the past year were found to be 20 per cent happier and had more energy at work and in their spare time. The 68 nurses also took half as much sick time as those in the control group and were able to do 64 per cent more activities with elderly residents. They were also 2.8 times less likely to take any time off work in a two-week period, Bengt Lorentzon, a researcher on the project, told Bloomberg. "If the nurses are at work more time and are more healthy, this means that the continuity at the residence has increased," Mr Lorentzon said. "That means higher quality [care]." Sweden made headlines in 2015 when it was reported the country was moving towards a six-hour work day. A Toyota centre in Gothenburg, Sweden's second largest city, implemented shorter working hours over a decade ago, with the company reporting happier staff, a lower turnover rate and an increase in profits. Their results prompted a number of other Swedish companies to trial shorter hours. Longer working hours have been linked with heart disease and stroke, according to a medical study published in The Lancet.
Note: Explore a treasure trove of concise summaries of incredibly inspiring news articles which will inspire you to make a difference.
---
700,000 sandwiches later, this man is still helping the homeless
April 20, 2015, USA Today
http://www.usatoday.com/story/news/2015/04/20/inspiration-nation-sandwich-man/26096691/
Maybe it's the 17 freezers he keeps running in his apartment, or his nodding eyes from lack of sleep. Spend a few hours with Allan Law and you start to realize a little crazy comes with his kindness. "It's stupid," Law agrees. "Last night I got no sleep out in the streets, but I slept two hours today." Next week, the Minnesotan known as the "Sandwich Man" will be honored by Minneapolis Rotary for his efforts on behalf of homeless people. Law started serving disadvantaged Minnesotans while still a teacher for Minneapolis Public Schools. His efforts hit high gear when he retired 16 years ago. Working out of the van he drives through the night, last year Law handed out more than 700,000 sandwiches, 7,000 pair of socks and 75,000 bus tokens. Some of his work is funded by his teaching pension, the rest is covered by donations to his non-profit organization, Minneapolis Recreation Development. Those 17 freezers in his apartment store sandwiches made by 800 church, business, and civic groups each year. Law delivers some of the sandwiches for distribution by shelters, others he hands out by himself. "I bring sandwiches so not only will they have something to eat, but when they leave in the morning they can take a couple sandwiches with them." He also makes the rounds to gas stations during the night, collecting food that would otherwise go into dumpsters, for quick distribution to the homeless. "Sometimes I get emotional," Law says. "Somebody has to care."
Note: Watch a great, five-minute video on this caring man who makes a big difference.
---
Entrepreneur Komal Ahmad has a plan – and an app – to end hunger in America
February 9, 2016, New York Times
http://nytlive.nytimes.com/womenintheworld/2016/02/09/entrepreneur-komal-ahmad-has-a-plan...
Komal Ahmad ... is the founder and CEO of Copia, an online platform that connects businesses with leftover food to local organizations that can distribute that food to people in need. While an undergraduate ... Ahmad was walking down the street when she was approached by a homeless man who asked her for money to buy food. Instead of giving him a few bucks, Ahmad decided to take him out to lunch and discovered that he was an Iraq war veteran. "That hit me like a ton of bricks," she said, noting that she'd just gotten back from summer training for the U.S. Navy. "It was almost like a glimpse of my future. This was a perfectly educated guy, came from a good family. He was just a person who was down on his luck." Across the street from where Ahmad and the man had eaten lunch, the university's cafeteria was throwing out thousands of pounds of leftover food. Right then, the dual problems of hunger and food waste struck her. "Those who have and are wasting and those who need and are starving - and they're both living quite literally right across the street from each other," she said. "That's just ridiculous." Ahmad launched Feeding Forward, a local service that began ... in 2011 and has since grown into the tech startup Copia, which has now distributed some 600,000 pounds of food to 720,000 people in need. As Copia expands, Ahmad said that she hopes her phone app will set the stage for new platforms that can redistribute a wider array of necessities, like medicine and medical supplies.
Note: Explore a treasure trove of concise summaries of incredibly inspiring news articles which will inspire you to make a difference.
---
These Public Libraries Are for Snowshoes and Ukuleles
September 14, 2015, New York Times
http://www.nytimes.com/2015/09/15/us/these-public-libraries-are-for-snowshoes-and...
Libraries aren't just for books, or even e-books, anymore. In Sacramento, where people can check out sewing machines, ukuleles, GoPro cameras and board games, the new service is called the Library of Things. Services like the Library of Things and the "Stuff-brary" in Mesa, outside Phoenix, are part of a broad cultural shift in which libraries increasingly view themselves as hands-on creative hubs, places where people can learn new crafts and experiment with technology like 3-D printers. Last year, the Free Library of Philadelphia pulled together city, state and private funds to open a teaching kitchen, which is meant to teach math and literacy through recipes and to address childhood obesity. It has a 36-seat classroom and a flat-screen TV for close-ups of chefs preparing healthy dishes. "Libraries are looking for ways to become more active places," said Kate McCaffrey of the Northern Onondaga Public Library, outside Syracuse, which lends out its garden plots and offers classes on horticulture. "People are looking for places to learn, to do and to be with other people." The Ann Arbor District Library has been adding to its voluminous collection of circulating science equipment. It offers telescopes, portable digital microscopes and backyard bird cameras, among other things - items that many patrons cannot afford to buy. In Sacramento, each item in the Library of Things bears a bar code, since the Dewey Decimal System was not intended for sewing machines or ukuleles.
Note: Explore a treasure trove of concise summaries of incredibly inspiring news articles which will inspire you to make a difference.
---
The Rise of Early-Morning Dance Parties
March 13, 2015, New York Times
http://www.nytimes.com/2015/03/15/style/the-rise-of-early-morning-dance-parties.html?_r=0
It was around 7:15 on a recent Tuesday morning. We were in the middle of a partner yoga session at one of the San Francisco editions of Daybreaker, an early-morning dance party that descends, every month, on an increasing number of cities around the world. There wasn't much time for reflection. A massage train was forming in the center of the increasingly brightening Yerba Buena Center for the Arts. People rubbed shoulders and had their shoulders rubbed. Soon, revelers were thronging the coat check. House music thumped from the main room. Near the D.J., Teresa Young ... formed a circle with 10 of her friends. "It's hard to motivate people ... to go out to anything these days, but surprisingly the amount of people that will wake up at the crack of dawn to do yoga and dance - massive!" she exclaimed, beaming. She works in digital marketing and planned to go from the party to her office. This, its founders say, is why Daybreaker was created: to give people who genuinely enjoy dancing an outlet to do so without alcohol, drugs, cover fees, bottle service or all of the usual accouterments of night life. The emphasis at the San Francisco party was on consciousness, mindfulness, purposefulness and othernesses that generally necessitate being neither drunk nor high. By 9:30, things were winding down. Lana Baumgartner, 28, contemplated how many calories she had burned: "I'd much rather be dancing with all these people than in a gym."
Note: Explore a treasure trove of concise summaries of incredibly inspiring news articles which will inspire you to make a difference.
---
99 Per Cent Of Sweden's Garbage Is Now Recycled
September 2, 2014, Huffington Post
http://www.huffingtonpost.ca/2014/09/02/sweden-recycling_n_5738602.html
There's a "recycling revolution" happening in Sweden. Less than one per cent of Sweden's household garbage ends up in landfills today. By Swedish law, producers are responsible for handling all costs related to collection and recycling or disposal of their products. If a beverage company sells bottles of pop at stores, the financial onus is on them to pay for bottle collection as well as related recycling or disposal costs. Rules introduced in the 1990s incentivized companies to take a more proactive, eco-conscious role about what products they take to market. It was also a clever way to alleviate taxpayers of full waste management costs. According to data collected from Swedish recycling company Returpack, Swedes collectively return 1.5 billion bottles and cans annually. What can't be reused or recycled usually heads to WTE incineration plants. WTE plants work by loading furnaces with garbage, burning it to generate steam which is used to spin generator turbines used to produce electricity. That electricity is then transferred to transmission lines and a grid distributes it across the country. In Helsingborg (population: 132,989), one plant produces enough power to satisfy 40 per cent of the city's heating needs. Across Sweden, power produced via WTE provides approximately 950,000 homes with heating and 260,000 with electricity. Recycling and incineration have evolved into efficient garbage-management processes to help the Scandinavian country dramatically cut down the amount of household waste that ends up in landfills.
Note: Explore a treasure trove of concise summaries of incredibly inspiring news articles which will inspire you to make a difference.
---
The blockbuster documentaries putting sustainability on the map
July 30, 2014, The Guardian (One of the UK's leading newspapers)
http://www.theguardian.com/sustainable-business/blockbuster-documentaries-sustainability...
With 165.5m individual ticket sales [in the UK], film remains a medium with the capability to reach a large and wide-ranging audience. Here, we take a look at ... documentaries which thrust sustainability issues into the spotlight. Food Inc provides an in-depth focus on the 21st century food industry, contending that the major corporation 'factory-model' has scant regard for either animal welfare or consumer well-being in the pursuit of profit. The documentary investigates the meat and grain industries, highlighting the lack of transparency between major food businesses and their customers. Gasland focuses on the process of hydraulic fracturing, better known as fracking - the controversial method used to extract natural gas from the ground. The film looks at the major energy industry's attempts to take advantage of the potential resources of a small town, and the apparently disastrous impact on the local environment, particularly the water supply. Who Killed the Electric Car? While documenting the development of the electric car, the film brings to account the corporations and government officials responsible for undermining and legislating against this innovation. Blue Gold: World Water Wars ... looks at the corporate and political machinations surrounding the world water supply and the increasing demand for it. As well as a rebuke for those attempting to stockpile and over-charge for what is an essential to human existence, it provides stories of those fighting for more open access to water supplies.
Note: Explore a treasure trove of concise summaries of incredibly inspiring news articles which will inspire you to make a difference.
---
Miami judge who recognized middle school classmate in her courtroom reunites with him after release from jail
April 21, 2016, New York Daily News
http://www.nydailynews.com/news/national/judge-recognized-classmate-reunites-release...
A pair of middle school classmates who met decades later on opposite sides of a courtroom reunited once again under happier circumstances. Miami-Dade Judge Mindy Glazer recognized Arthur Booth after he was arrested for burglary charges and appeared before her in bond court last summer. "Did you go to Nautilus for middle school?" the judge asks, leading her former schoolmate, now 49, to burst into tears. "This was the nicest kid in middle school, he was the best kid in middle school. I used to play football with him, all the kids, and look what has happened," she said, according to NBC Miami. Video of the encounter went viral, and Booth spent 10 months in jail before a guilty plea for burglary and grand theft led to his release into a drug treatment program on Tuesday. He hugged his family after coming out of court before embracing Glazer, who was waiting for him and encouraged him to stay on the right side of the law. "She's an inspiration and a motivation to me right now. Mindy is incredible," Booth told CBS Miami. "Cause I know where I could've been, but I'm not giving up on life."
Note: Don't miss the moving video of this at the link above.
---
Note: For summaries of the latest news articles covering deep politics and censored news, click here. For summaries of the most important news articles ever along these lines, click here.
Don't miss our treasure trove of inspiring resources
Kindly support this work of love: Donate here
Explore the mind and heart expanding websites managed by the nonprofit PEERS network:
Subscribe to the PEERS email list of inspiration and education (one email per week). Or subscribe to the list of news and research on deep politics (one email every few days).