Teaching Kindness, French Law Stops Food Waste
Inspiring News Articles
March 4, 2016
Hey awesome friends,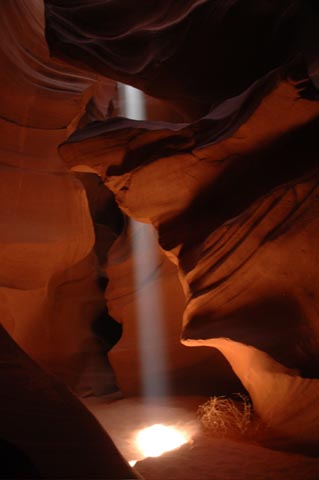 Below are key excerpts of inspiring news articles with great information on a program that teaches kindness to kids leading to happier schools and improved student performance, the new French law that requires grocery stores to donate unsold-but-edible food to charities instead of destroying it, the "Pink Shirt Day" campaign started by a student to end school bullying, and more.
Each inspiring excerpt is taken verbatim from the media website listed at the link provided. If any link fails, click here. The key sentences are highlighted in case you just want to skim. Please spread the inspiration and have a great one!
With sacred love and warm wishes,
Fred Burks for the PEERS websites
Special note: Explore a hopeful new movement based on synchronized meditation at http://unify.org. Read a fascinating 1899 interview with Nikola Tesla on light as the basis of all life. For those who are inspired to support election integrity in the US, see http://blackboxvoting.org. And watch a great, hilarious video on the differences between men's and women's brains.
Quote of the week: "Those who love you are not fooled by mistakes you have made or the dark images you hold about yourself. They remember your beauty when you feel ugly, your wholeness when you are broken, your innocence when you feel guilty, and your purpose when you are confused." ~~ African saying
---
What if Schools Taught Kindness?
February 1, 2016, Greater Good
http://greatergood.berkeley.edu/article/item/what_if_schools_taught_kindness
Every school teaches math and reading, but what about mindfulness and kindness? Twice a week for 20 minutes, pre-kindergarten kids were introduced to stories and practices for paying attention, regulating their emotions, and cultivating kindness. The initial results of our research ... suggest that this program can improve kids' grades, cognitive abilities, and relationship skills. Having classrooms full of mindful, kind kids completely changes the school environment. Imagine entire schools - entire districts - where kindness is emphasized. That would be truly powerful. Teaching kindness is a way to bubble up widespread transformation that doesn't require big policy changes or extensive administrative involvement. If you had visited one of our classrooms during the 12-week program, you might have seen a poster on the wall called "Kindness Garden." When kids performed an act of kindness or benefitted from one, they added a sticker to the poster. The idea is that friendship is like a seed - it needs to be nurtured and taken care of in order to grow. Through that exercise, we got students talking about ... how we might grow more friendship in the classroom. Students who went through the curriculum showed more empathy and kindness and a greater ability to calm themselves down when they felt upset, according to teachers' ratings. They earned higher grades at the end of the year in certain areas (notably for social and emotional development), and they showed improvement in the ability to think flexibly and delay gratification, skills that have been linked to health and success later in life.
Note: Explore a treasure trove of concise summaries of incredibly inspiring news articles which will inspire you to make a difference.
---
French law forbids food waste by supermarkets
February 4, 2016, The Guardian (One of the UK's leading newspapers)
http://www.theguardian.com/world/2016/feb/04/french-law-forbids-food-waste-by-supermarkets
France has become the first country in the world to ban supermarkets from throwing away or destroying unsold food, forcing them instead to donate it to charities and food banks. Under a law passed unanimously by the French senate, as of Wednesday large shops will no longer bin good quality food approaching its best-before date. Charities will be able to give out millions more free meals each year to people struggling to afford to eat. The law follows a grassroots campaign in France by shoppers, anti-poverty campaigners and those opposed to food waste. Campaigners now hope to persuade the EU to adopt similar legislation across member states. Supermarkets will also be barred from deliberately spoiling food in order to stop it being eaten by people foraging in stores' bins. In recent years, growing numbers of families, students, unemployed and homeless people in France have been foraging in supermarket bins at night to feed themselves. People have been finding edible products thrown out just as their best-before dates approached. Some supermarkets doused binned food in bleach, [or] deliberately binned food in locked warehouses for collection by refuse trucks. Now bosses of supermarkets with a footprint of 400 sq metres (4,305 sq ft) or more will have to sign donation contracts with charities or face a penalty of €3,750 (£2,900).
Note: Explore a treasure trove of concise summaries of incredibly inspiring news articles which will inspire you to make a difference.
---
Pink Shirt Promise anti-bullying campaign kicks off in Dartmouth
February 17, 2016, Global News
http://globalnews.ca/news/2522994/pink-shirt-promise-anti-bullying-campaign-kicks-off-in...
A section of the Mic Mac Mall was transformed into a bright anti-bullying statement Wednesday, as the Pink Shirt Promise anti-bullying campaign officially kicked off. The campaign will go for the next eight days, ending just in time for national Pink Shirt day, which was started in Nova Scotia eight years ago by Travis Price. Wearing pink has become an international symbol for the Anti-Bullying Movement. "It was a simple act of kindness, one act, just stand up for him. Show him that he wasn't alone," Price said at the opening for the campaign. The boy he's referring to is a fellow student who wore a pink shirt to school on the first day of classes. He was teased and bullied for wearing the shirt. After seeing the bullying, Price decided to stand up and take action, encouraging other students to wear pink shirts in support of their fellow student and as a way to stand up to bullies. "We didn't know at the time that Pink Shirt Day would turn into the movement that it has today. It was simply to try and show this student that he wasn't alone. Now, this simple act of kindness has grown into something that simply blows my mind, that I can say is now in over 27 countries around the world," [said Price]. The idea behind Pink Shirt Promise is simple: by making a personal pledge to end bullying and spread positivity, you could change someone's life. Price says it only takes a few seconds for a bystander to intervene.
Note: Watch a great five-minute video on the origins of this inspiring movement.
---
'Brilliant Bus' shrinking digital divide
November 1, 2013, CNN
http://www.cnn.com/2013/04/04/us/cnnheroes-pyfrom-brilliant-bus/index.html
Working as a guidance counselor five years ago in Palm Beach County, Estella Pyfrom noticed that [few] students had access to a computer after school. "They needed food. They needed to pay their mortgage or their rent," said Pyfrom, a former teacher. Without a computer at home, or reliable transportation to get to a computer, Pyfrom feared that many of these students would get left behind. So she bought a bus, filled it with computers and brought technology to the kids. Her mobile computer lab, Estella's Brilliant Bus, has provided free, computer-based tutoring for thousands of students since 2011. Pyfrom ... retired in 2009 and used money from her savings to buy the bus, [which] is outfitted with 17 computer stations that are connected to high-speed Internet via satellite. Emblazoned on its side are the words "Have Knowledge, Will Travel" and "We bring learning to you." The bus travels to schools, shelters and community centers throughout the county. Pyfrom and her team provide about 8,000 hours of instruction to at least 500 children a year. She also partnered with a community nonprofit to help provide meals to 3,000 residents each month. To keep up the momentum of her efforts, Pyfrom has continued to pour her savings into maintaining and modifying her bus, so far spending about $1 million, she says. "I don't think I'm going to get tired," she said. "I'm constantly charged up. I look at the faces of the children and I get energized."
Note: Watch an inspiring video on Estella's Brilliant Bus.
---
Ivan Fernandez Anaya, Spanish Runner, Intentionally Loses Race So Opponent Can Win
January 18, 2013, Huffington Post
http://www.huffingtonpost.com/2013/01/18/ivan-fernandez-anaya-hone_n_2505360.html
A Spanish runner has shown the world that sometimes, just sometimes, winning isn't everything. Last month, Spanish athlete Ivan Fernandez Anaya impressed the world by giving up victory to do the right thing. According to El Pais, it happened as the 24-year-old raced a cross-country event in Burlada, Navarre on Dec. 2. In second place to Abel Mutai, the Kenyan athlete who won a bronze medal in the London Olympics, Anaya suddenly had a chance to surge ahead. According to El Pais, Mutai mistakenly thought the end of the race came about 10 meters sooner than it did, and stopped running. Then, he "looked back and saw the people telling him to keep going," Anaya told CNA. "But since he doesn't speak Spanish he didn't realize it." So Anaya slowed, guiding Mutai to the actual finish line. And he didn't think much of it, either. Anaya told El Pais:"I didn't deserve to win it. I did what I had to do. He was the rightful winner. He created a gap that I couldn't have closed if he hadn't made a mistake. As soon as I saw he was stopping, I knew I wasn't going to pass him." His actions may not have won him the match, or the approval of his coach, but they did get him a few new fans.
Note: Explore a treasure trove of concise summaries of incredibly inspiring news articles which will inspire you to make a difference.
---
The Story Of Frank 'Bopsy' Salazar, Make-A-Wish's First Wish Kid, Will Stay With You Forever
November 1, 2013, Huffington Post
http://www.huffingtonpost.com/2013/11/01/bopsy-fireman-make-a-wish_n_4181841.html
In 1978, 5-year-old Frank "Bopsy" Salazar was diagnosed with leukemia. A woman named Linda Pauling ... had lost her 7-year-old son, Chris, to leukemia that spring. But before Chris passed, the Arizona Department of Public Safety had fulfilled the little boy's dream of becoming a police officer. DPS officers Jim Eaves and Frank Shankwitz had met Chris with a patrol car and motorcycle and made him the only honorary Arizona Highway Patrol Officer in the department's history. The incredible effort inspired Pauling and Shankwitz to start the Make-A-Wish Foundation. "[Pauling] told me that instead of letting the kids just feel sorry for themselves, they wanted to grant wishes, to do something every kid would benefit from, to fulfill their dream while they're still a part of this world," Trujillo said. Shankwitz took over from there, and he went to visit Bopsy to find out more about the boy's dreams. After learning that he'd be granted a wish, the 7-year-old mulled it over. "I want to ride in a hot air balloon," he told Shankwitz. Then he thought about it some more. "No, I want to go to Disneyland." He paused again. "No, I want to be a fireman." But Shankwitz didn't make him pick. All of Bopsy's wishes would be granted. He got his balloon ride and his trip to Disneyland. Fireman Bob - whose real name is Bob Walp - did more than was asked of him to help the sick boy. "We didn't want to just give him a tour," Walp [recalled]. "We decided to give him a badge and a jacket. We let him use the hose. We took him in the truck."
Note: For more on this inspiring story, see this webpage.
---
Utah teen with no arms or legs inspiring classmates on high school dance team
January 8, 2016, Fox News (Salt Lake City affiliate)
http://fox13now.com/2016/01/08/utah-teen-with-no-arms-or-legs-makes-davis-high-schools...
Seventeen-year-old Gabe Adams was born without arms and legs and suffers from a rare disease called hanhart syndrome, but that doesn't stop him from dancing. After spending most of his life in a wheelchair, he decided to join the dance team at Davis High School. During halftime at a basketball game Friday night, he performed in front of the whole school. Cheers rang out as Gabe put the word disability to shame. "I wanted to prove to myself and to others that there's more to myself than just a kid in a wheelchair," Adams said. With practices three days a week, which last for more than three hours, dance team is no easy commitment. However, teammate Alexis Delahunty says Gabe makes it seem easy. "I can't even imagine doing this without my arms and legs. It's so inspiring. He's just amazing," Delahunty said. His dance teacher, Kim King, says Gabe has brought so much joy to the team and has pushed them all to work harder. "When they see him, they don't realize how hard it is to get dressed, how hard it is to get in and out of his chair, but Gabe does everything by himself," King said. Gabe's father, Ron Adams, said Gabe is always pushing himself and taking each challenge in stride. "I don't think everyone understands what it takes, the muscle coordination and development to balance when he doesn't have limbs," Ron Adams said. He may not realize it, but Gabe is constantly inspiring the people around him.
Note: Note: Don't miss the amazing video at the link above. For more on this most impressive teenager, see this story. Explore a treasure trove of concise summaries of incredibly inspiring news articles which will inspire you to make a difference.
---
Tom Szaky started TerraCycle to help 'de-junk' the world
February 4, 2016, Christian Science Monitor
http://www.csmonitor.com/World/Making-a-difference/2016/0204/Tom-Szaky-started...
The lobby of TerraCycle's global headquarters is far from what might be expected for a company that reported $18.7 million in revenue in 2014. the company's core mission: reducing waste. "Everything around us will become waste," says Tom Szaky, TerraCycle's chief executive officer. "Our focus is on anything that you cannot recycle today, and that is 75 percent of all objects in the world." Mr. Szaky founded TerraCycle in 2001 while a freshman at Princeton University. He and another student fed dining hall leftovers to worms and liquefied the worm compost, creating an organic and highly effective fertilizer. Lacking the money to package their product, the duo used soda bottles they retrieved from recycling bins as containers to peddle the worm poop. "That was the inspirational moment," says Szaky, who decided to drop out of Princeton to pursue TerraCycle as a full-time endeavor. "What got me very excited was ... waste as a business idea." Today, TerraCycle is an international leader in "recycling the unrecyclable," building off the worm compost idea and using other waste materials to craft new products. TerraCycle runs recycling programs in more than 350,000 locations in 22 countries. [They] devise a plan to deal with each type of waste, and then process the waste through refurbishing it into something useful or through reprocessing it for recycling.
Note: Explore a treasure trove of concise summaries of incredibly inspiring news articles which will inspire you to make a difference.
---
Something Not Rotten in Denmark
October 19, 2015, New York Times
http://www.nytimes.com/2015/10/19/opinion/something-not-rotten-in-denmark.html?_r=0
The Danes get a lot of things right, and in so doing refute just about everything U.S. conservatives say about economics. And we can also learn a lot from the things Denmark has gotten wrong. Denmark provides universal health care; college education is free, and students receive a stipend; day care is heavily subsidized. To pay for these programs, Denmark collects a lot of taxes. The top income tax rate is 60.3 percent; there's also a 25 percent national sales tax. Overall, Denmark's tax take is almost half of national income, compared with 25 percent in the United States. Adults in their prime working years are substantially more likely to be employed in Denmark than they are in America. Labor productivity in Denmark is roughly the same as it is here, although G.D.P. per capita is lower, mainly because the Danes take a lot more vacation. Denmark [also] ranks at or near the top on international comparisons of "life satisfaction." It's hard to imagine a better refutation of anti-tax, anti-government economic doctrine. But its economy has taken a hit in recent years, because its recovery from the global financial crisis has been slow. But Denmark's monetary and fiscal errors don't say anything about the sustainability of a strong welfare state.
Note: Denmark is also on track to use renewable power sources for all of its energy needs by 2050.
---
Note: For summaries of the latest news articles covering deep politics and censored news, click here. For summaries of the most important news articles ever along these lines, click here.
Don't miss our treasure trove of inspiring resources
Kindly support this work of love: Donate here
Explore the mind and heart expanding websites managed by the nonprofit PEERS network:
Subscribe to the PEERS email list of inspiration and education (one email per week). Or subscribe to the list of news and research on deep politics (one email every few days).