Tree Intelligence, UFOs on Political Agenda, Nursing Home Transformation Prolongs Lives
Inspiring News Articles
October 21, 2016
Hey awesome friends,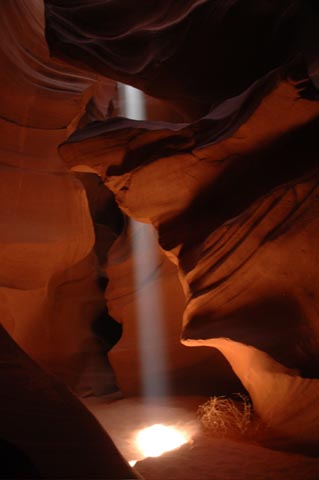 Explore below key excerpts of inspiring news articles with great information on findings suggesting that trees have intelligence and might think, feel, and communicate in surprising ways, UFOs showing up on the US political agenda, a caring MD who transformed a nursing home and prolonged lives, and more.
Each inspiring excerpt is taken verbatim from the media website listed at the link provided. If any link fails, click here. The key sentences are highlighted in case you just want to skim. Please spread the inspiration and have a great one!
With sacred love and warm wishes,
Fred Burks for the PEERS websites
Special note: Read an inspiring interview with a man who turned his life completely around in prison and went on to help many thousands of other prisoners. Check out an eye-opening article on NPR about how one tweet revealing a woman's sexual assault opened a flood of vulnerable sharing. Watch a 5-minute video of a personal jet pack which may one day allow anyone to fly.
Quote of the week: Don't be trapped by dogma – which is living with the results of other people's thinking. Don't let the noise of others' opinions drown out your own inner voice. And most important, have the courage to follow your heart and intuition. ~~ Steve Jobs, Apple CEO, in 2005 commencement address at Stanford University
---
Do trees have brains and talk to each other? They are intelligent, express emotions and make friends, claims a new book.
July 15, 2016, Daily Mail (One of the UK's most popular newspapers)
http://www.dailymail.co.uk/news/article-3792036/Do-trees-brains.html
There's increasing evidence to show that trees are able to communicate with each other. More than that, trees can learn. When you discover how trees talk to each other, feel pain, nurture each other, even care for their close relatives and organise themselves into communities, it's hard to be sceptical. The support they give each other is not random. Research by Professor Massimo Maffei at the University of Turin shows trees can distinguish the roots of their own species from other plants, and even pick out their own relations from other trees. Some are so tightly connected at the roots that they even die together, like a devoted married couple. Diseased or hungry individuals can be identified, supported and nourished until they recover. They can also send warnings using chemical signals and electrical impulses through the fungal networks that stretch under the soil between sets of roots. These fungi operate like fibre-optic internet cables. Their thin filaments penetrate the earth, weaving through it in almost unbelievable density. One teaspoon of forest soil contains many miles of these tendrils. Over centuries, if left undisturbed, a single fungus can cover many square miles and create a network throughout an entire forest. Through these links, trees can send signals about insects, drought and other dangers. News bulletins are transmitted by chemical compounds and also by electricity. Most of us see trees as practically inanimate. But the truth is very different. They are just as intensely alive as we are ... and for much, much longer.
Note: The above article was adapted from Peter Wohlleben's book, "The Hidden Life Of Trees: What They Feel, How They Communicate - Discoveries From A Secret World." Explore a treasure trove of concise summaries of incredibly inspiring news articles which will inspire you to make a difference.
---
Why are people starting to believe in UFOs again?
July 5, 2016, Associated Press
http://bigstory.ap.org/article/9bdda444216e41efbc5f2d50c8b2d4e3/why-are-people...
The 1990s were a high-water mark for public interest in UFOs and alien abduction. MIT even hosted an academic conference on the abduction phenomenon. But in the first decade of the 21st century, interest in UFOs began to wane. Fewer sightings were reported. Research groups ... disbanded. But now "The X-Files" is back, and Hillary Clinton has even pledged to disclose what the government knows about aliens if elected president. Meanwhile ... 45 percent of Americans believe extraterrestrials have visited the Earth. Why do reports of UFOs and alien abductions go in and out of fashion? To some extent, this is political. Powerful people and institutions ... influence the level of stigma surrounding these topics. In 2010, sociologists ... found that 69 percent of Americans reported belief in at least one paranormal subject (astrology, ghosts, UFOs, etc.). But [these] findings also suggested that the more status and social connections someone has, the less likely he or she is to report paranormal belief. It may be that people with "something to lose" have reason not to believe in the paranormal (or at least not to talk about it). So if Hillary Clinton is running for president, why is she talking about UFOs? Part of the answer may be that the Clintons have ties to a network of influential people who have lobbied the government to disclose the truth about UFOs. This includes the late millionaire Laurence Rockefeller ... and John Podesta, the chairman of Clinton's campaign.
Note: Emails of Hillary Clinton's campaign manager John Podesta leaked by Wikileaks show that Podesta had correspondence with astronaut Edgar Mitchell on the reality of UFOs as well as direct contact with Harvard UFO specialist John Mack and others on UFOs and ETs. Read solid information regarding this on this webpage and this one. For more along these lines, see concise summaries of deeply revealing UFO news articles from reliable major media sources. Then explore the excellent, reliable resources provided in our UFO Information Center.
---
When a Doctor Illegally Put the "HOME" Back Into Nursing Homes, Death Rates Plummeted
October 3, 2016, DaisyLuther.com
http://daisyluther.com/when-a-doctor-illegally-put-the-home-back-into-nursing...
Thinking about aging conjures unpleasant imagery of becoming weak and frail, losing our autonomy, and being placed in a nursing home to live out the remainder of our days alone. Self-described "Nursing Home Abolitionist" Dr. Bill Thomas has been working on changing that, and his ideas and philosophy are reforming the traditional long-term care model. After graduating from Harvard Medical School in 1986, Dr. Thomas worked in emergency care. He went on to become the medical director of [a] nursing home in upstate New York. The institutionalized and depressing atmosphere of the facility prompted him to take action. Even though animals in nursing homes were illegal at the time, Dr. Thomas brought in two dogs, four cats, hens, rabbits, 100 parakeets, a multitude of plants, a flower garden, and vegetable patch. The Washington Post reported that the illegal act was a resounding success. There was a 50% drop in medical prescriptions along with a dramatic decrease in death rates – but most importantly, the residents were simply happier. It inspired Dr. Thomas to create The Green House Project, a national non-profit organization that creates alternative living environments to traditional nursing home care facilities. Traditional nursing homes are torn down and replaced with small, home-like environments where people can live a full and interactive life. In 2005, the Robert Wood Johnson Foundation awarded ... a five-year $10 million grant to help the organization create Green House projects in all fifty states.
Note: Explore a treasure trove of concise summaries of incredibly inspiring news articles which will inspire you to make a difference.
---
The brain that changed: walking the Kokoda Trail with cerebral palsy
September 25, 2016, SBS (Australia's Special Broadcasting Service)
http://www.sbs.com.au/news/thefeed/article/2016/09/24/brain-changed-walking-kokoda...
Andrew Short lives with spastic cerebral palsy, which he contracted during birth. Cerebral palsy is a disorder that effects muscle tone, movement and motor skills, but despite impaired speech Andrew's disability doesn't impair his mind, and he learned to read early. "I speak three languages," said Andy. "English, German, and spastic. Spastic is my mother tongue." Andrew is currently completing a Masters Degree in Disability Studies, but his most impressive achievement has been walking the Kokoda Trail, which he describes as "the toughest physical challenge of [his] life". In Andy's late twenties, his motor function appeared to begin deteriorating. "We were told to accept that that's what it would be," said [Andrew's father] David. Instead, David and Andrew began researching the emerging field of neuroplasticity ... inspired by the seminal [book], "The Brain That Changes Itself: Stories of Personal Triumph from the Frontiers of Brain Science". Andrew's physical condition is due in part to his trainer, Lee Campbell, a former army trainer and Sydney Swans team member. The two have been training together for five and a half years, and in that time Lee estimates that his physical condition has risen from 2.5 to a 7 or 8. "You watch Andy pull a sled with 20 or 30 kilos of weights in it, he stands up, his posture is corrected," said Lee. "His finer motor skills now are getting refined. He can hold things, he can cook, he can do his buttons up." Right now, they're training together for Andy's next endeavour, walking the Great Wall of China.
Note: Don't miss the most inspiring video at the link above. Explore a treasure trove of concise summaries of incredibly inspiring news articles which will inspire you to make a difference.
---
White officer's Facebook post after pulling over black man for texting goes viral
October 10, 2016, KFOR News (NBC Oklahoma affiliate)
http://kfor.com/2016/10/10/white-officers-facebook-post-after-pulling-over-black...
A Facebook post written by a white police officer who had recently pulled over a black man for texting while driving has gone viral. Garden City Lieutenant Tim McMillan writes he pulled over the man and, when he approached his vehicle, the man was visibly shaken and seemed terrified. The man asked McMillan what he wanted him to do. McMillan told the man he just didn't want him to get hurt. The man asked if McMillan wanted him to exit the vehicle, and McMillan told him no and he didn't want him to text and drive. He continued, saying he wanted his mother to "always have her baby boy." McMillan also writes in the post he doesn't care who is at fault for young black men being afraid of police officers but he wishes somebody would fix it. The post has over 1,500 likes and has been shared over 1,000 times. Many people have sounded off around the world, including Girlie Waaka in New Zealand, who commented "I live in New Zealand and your heart warming story has given me a little more faith in humanity. We only hear all of the bad things that are going on in the world, I wish there were more people like you out there Lt. Tim McMillan, you are truly a hero ... God Bless you & your family."
Note: Explore a treasure trove of concise summaries of incredibly inspiring news articles which will inspire you to make a difference.
---
First farm to grow veg in a desert using only sun and seawater
October 6, 2016, New Scientist
https://www.newscientist.com/article/2108296-first-farm-to-grow-veg-in-a-desert...
Sunshine and seawater. That's all a new, futuristic-looking greenhouse needs to produce 15,000 tonnes of tomatoes per year in the South Australian desert. It's the first agricultural system of its kind in the world and uses no soil, pesticides, fossil fuels or groundwater. As the demand for fresh water and energy continues to rise, this might be the face of farming in the future. An international team of scientists have spent the last six years fine-tuning the design – first with a pilot greenhouse built in 2010; then with a commercial-scale facility that began construction in 2014 and was officially launched today. Seawater is piped ... to Sundrop Farm. A solar-powered desalination plant removes the salt, creating enough fresh water to irrigate 180,000 tomato plants inside the greenhouse. Scorching summer temperatures and dry conditions make the region unsuitable for conventional farming, but the greenhouse is lined with seawater-soaked cardboard to keep the plants cool enough to stay healthy. In winter, solar heating keeps the greenhouse warm. There is no need for pesticides as seawater cleans and sterilises the air, and plants grow in coconut husks instead of soil. The farm's solar power is generated by 23,000 mirrors that reflect sunlight towards a 127-metre high receiver tower. On a sunny day, up to 39 megawatts of energy can be produced – enough to power the desalination plant and supply the greenhouse's electricity needs. Tomatoes produced by the greenhouse have already started being sold in Australian supermarkets.
Note: Explore a treasure trove of concise summaries of incredibly inspiring news articles which will inspire you to make a difference.
---
Students Invented Gloves That Can Translate Sign Language Into Speech And Text
April 28, 2016, Huffington Post
http://www.huffingtonpost.com/entry/navid-azodi-and-thomas-pryor-signaloud-gloves
Two undergraduate students at the University of Washington have worked to invent a new way to communicate. Navid Azodi and Thomas Pryor won a $10,000 Lemelson-MIT Student Prize - a nationwide search for the most inventive ... students - for their invention, SignAloud gloves, which can translate American Sign Language into speech or text. "Our purpose for developing these gloves was to provide an easy-to-use bridge between native speakers of American Sign Language and the rest of the world," Azodi told UW Today. "The idea initially came out of our shared interest in invention and problem solving. But coupling it with our belief that communication is a fundamental human right, we set out to make it more accessible to a larger audience." Each of the SignAloud gloves has sensors that record movement and gestures then transmit the info wirelessly to a central computer. The computer then looks at the data, and if it matches a gesture, then the associated word or phrase is spoken through a speaker. "The sign language translation devices already out there are not practical for everyday use. Some use video input, while others have sensors that cover the user's entire arm or body," Pryor [said]. "Our gloves are lightweight, compact and worn on the hands, but ergonomic enough to use as an everyday accessory, similar to hearing aids or contact lenses."
Note: Explore a treasure trove of concise summaries of incredibly inspiring news articles which will inspire you to make a difference.
---
'My therapist gave me a pill': can MDMA help cure trauma?
September 26, 2016, The Guardian (One of the UK's leading newspapers)
https://www.theguardian.com/society/2016/sep/16/mdma-ptsd-therapy-trauma-maps...
For as long as Alice, now 32, can remember, her father, "a major drug dealer with freezers full of cocaine", was physically abusive towards her and her mother. Alice's post-traumatic stress disorder (PTSD) ... went misdiagnosed for many years. She tried [many therapies]. Nothing worked. Then, two and a half years ago, Alice enrolled in a clinical trial for a treatment combining psychotherapy with MDMA. Her "trips" were accompanied by eight-hour therapy sessions. During the session[s], her psychiatrist guided the conversation according to goals she had set with Alice beforehand. Alice's recovery was astonishing. The clinician-administered PTSD scale, or Caps ... uses a lengthy questionnaire to determine the severity of a patient's symptoms. Any score over 60 is "severe". Alice's score went from 106 to two. It's now at zero. In other words, her PTSD is gone. Alice is one of 136 patients who have undergone MDMA-assisted psychotherapy in trials run by the not-for-profit Multidisciplinary Association for Psychedelic Studies (Maps), based in Santa Cruz, California. [In] one South Carolina study ... 83% of those given the MDMA no longer met the criteria for PTSD following treatment, compared with 25% of those who were not given the drug. Best of all? The results have held for several years. MDMA is not a silver bullet: treatment is heavily reliant on the accompanying therapy, and there is a lot of therapy: three monthly sessions with the drug, lasting eight hours each, punctuated by nine weekly 90-minute sessions without it.
Note: Read more about how MDMA has been found effective for treating PTSD in a therapeutic context. Articles like this suggest that the healing potentials of mind-altering drugs are beginning to gain mainstream scientific credibility.
---
Why An Israeli Company Is Sucking Water From The Sky
September 30, 2016, Huffington Post
http://www.huffingtonpost.com/entry/water-gen-atmospheric-water-generator_us...
In the face of a changing climate and the challenges that come with it, companies the world over have been attempting to pull solutions out of thin air - literally. There are firms turning air into fuel and others transforming it into stone. Some are even extracting clean drinking water from it. Israel's Water-Gen has built devices that create and store drinking water by harvesting condensation from the air. It was among a group of Israeli firms that presented their technological innovations at the United Nations General Assembly last week. "Put simply, [our technology] leverages the same process as a dehumidifier, but instead captures and cleans the moisture," said Arye Kohavi, Water-Gen's CEO. "This 'plug-and-drink' technology is fully independent of existing water infrastructure. All we require is an electrical outlet and the humidity found in the air." Water-Gen isn't the only company to market such a technology, but it says its machines ... are far more energy-efficient than any other water production device. "Our technology takes one-fifth of the amount of energy used by other methods," Kohavi said. Water-Gen estimates the water its machines generates would cost less than 10 cents per gallon. The smallest device can yield up to 5 gallons daily, while the largest can produce more than 800 gallons a day. "We think it's possible to bring drinking water to all countries," Maxim Pasik, Water-Gen's chairman, [said] in an interview. "What's important for us is to bring water to the people. This is a basic human right."
Note: Explore a treasure trove of concise summaries of incredibly inspiring news articles which will inspire you to make a difference.
---
Schools replace punishment with meditation and see drastic results
September 23, 2016, Miami Herald
http://www.miamiherald.com/news/nation-world/national/article103688417.html
Students who are misbehaving are usually taken out of class and sent to the principal, who punishes the child by revoking privileges, calling home or sometimes suspending them. But students in some Baltimore schools are sent somewhere different when they are acting out: a designated meditation room where they can calm down and decompress. The Mindful Moment room is equipped with bean bags and dim lighting, and students go through calming exercises with trained staff. At Robert W. Coleman Elementary School, teachers and staff can refer students to the room for an emotional "reset" when they are worked up. The student is led through breathing exercises and is encouraged to discuss the emotions that led to an outburst. They work with the adult to come up with a plan to use mindfulness in a similar situation in the future, to prevent an outburst. After about 20 minutes in the room, they rejoin classmates. Students usually show "visible signs of relaxation and emotional de-escalation after guided practices" in the room. The program also includes a "Mindful Moment" twice a day, which leads students in breathing exercises for 15 minutes over the PA system. Students can also participate in yoga classes. It has drastically reduced suspensions, with zero reported in the 2013-14 school year. The program has also been implemented with older students, including those at Patterson High School, [which] has also seen a decrease in suspensions both in the hallways and in class.
Note: For more, see this photo essay and these testimonials.
---
How Oregon Became the Easiest Place to Vote in America
September 29, 2016, Yes! Magazine
http://www.yesmagazine.org/people-power/how-oregon-became-the-easiest-place-to-vote...
In January, Oregon became the first state in the country to begin automatically registering eligible citizens to vote when they obtain or renew their driver's licenses or state IDs, completely shifting the burden of voter registration from the individual to the government. Four other states have passed similar laws and more than half have considered doing so this year - more than two decades after the National Voter Registration Act of 1993 directed states to make it easier for citizens to register to vote at offices that provide public assistance, including motor vehicle agencies. In Oregon, DMV customers ... who show up in the department's computer system as eligible but unregistered, are added by default to voter rolls without party affiliation; they later select a political party or opt out using a form sent to them in the mail. That subtle difference - requiring people to take an extra step to opt out if they don't want to be registered - is producing results. "So far, it's working," said Jonathan Brater, of the Brennan Center of Justice at the New York University School of Law, an advocate for the modernization of voter registration. Just two years ago, barely a handful of states were considering this form of voter registration. But technology has made it easier to seamlessly transfer data between agencies, and states increasingly are taking advantage of it. Legislatures in three other states have passed automatic voter registration laws: West Virginia, Vermont, and California.
Note: Explore a treasure trove of concise summaries of incredibly inspiring news articles which will inspire you to make a difference.
---
Does this 25 year-old hold the key to winning the war against superbugs?
September 25, 2016, The Telegraph (One of the UK's leading newspapers)
http://www.telegraph.co.uk/women/health/does-this-25-year-old-hold-the-key-to...
Not many 25-year-olds can claim to get up at 4am and work weekends to save the world from an impending Armageddon that could cost tens of millions of lives. But for the past three years, Shu Lam, a Malaysian PhD student at the University of Melbourne, has confined herself to a scientific laboratory to figure out how to kill superbugs that can no longer be treated with antibiotics. She believes that she has found the key to averting a health crisis so severe that last week the United Nations convened its first ever general assembly meeting on drug-resistant bacteria. The overuse and incorrect use of antibiotics has rendered some strains of bacteria untreatable, allowing so-called "superbugs" to mutate. Last Wednesday, the problem was described by UN Secretary-General Ban Ki-moon as a "fundamental threat" to global health and safety. [Lam] believes her method of killing bacteria using tiny star-shaped molecules, built with chains of protein units called peptide polymers, is a ground-breaking alternative to failing antibiotics. Her research, published this month in the prestigious journal, Nature Microbiology, has already been hailed by scientists as a breakthrough that could change the face of modern medicine. Lam successfully tested the polymer treatment on six different superbugs in the laboratory, and against one strain of bacteria in mice. Even after multiple generations of mutations, the superbugs have proven incapable of fighting back.
Note: Explore a treasure trove of concise summaries of incredibly inspiring news articles which will inspire you to make a difference.
---
Note: For summaries of the latest news articles covering deep politics and censored news, click here. For summaries of the most important news articles ever along these lines, click here.
Don't miss our treasure trove of inspiring resources
Kindly support this work of love: Donate here
Explore the mind and heart expanding websites managed by the nonprofit PEERS network:
Subscribe to the PEERS email list of inspiration and education (one email per week). Or subscribe to the list of news and research on deep politics (one email every few days).