Anti-Aging Power of Kindness, Newest Muppet is Autistic Girl, University of the People
Inspiring News Articles
March 31, 2017
Hey awesome friends,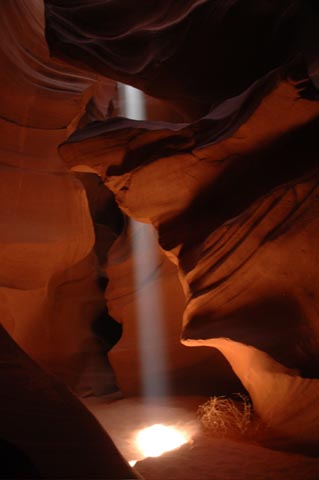 Explore below key excerpts of inspiring news articles with great information on the anti-aging power of kindness, the newest muppet being a cute, autistic girl, affordable MBA's and other college degrees now offered by the nonprofit University of the People, and more.
Each inspiring excerpt is taken verbatim from the media website listed at the link provided. If any link fails, click here. The key sentences are highlighted in case you just want to skim. Please spread the inspiration and have a great one!
With sacred love and warm wishes,
Fred Burks for the PEERS websites
Special note: Watch a paradigm-shifting video of cell biologist Bruce Lipton explaining why genes are not the primary cause of disease, but beliefs are.
Quote of the Week: "Our deepest fears are the dragons that guard our greatest treasures." ~~ Rainer Maria Rilke
---
In an extraordinary new book, a top scientist reveals... the amazing anti-ageing power of kindness
March 19, 2017, Daily Mail (One of the UK's most popular newspapers)
http://www.dailymail.co.uk/femail/article-4329810/The-amazing-anti-ageing-power...
We're all wired for kindness. We act kindly because we know instinctively it's the right thing to do, and believe the world could do with more kindness. A network of relationships sustained by kindness can benefit us all, both physically and psychologically. It can slow the effects of ageing too. People under stress tend to be more prone to infections and disease. As we get older, the immune system weakens. But studies have shown that both giving and receiving kindness boosts the immune system. A positive attitude to life's stressors helps us recover faster from illness and strengthens our ability to fight off disease. Kindness can even slow the formation of wrinkles. Groups of unstable molecules called free radicals produce something called oxidative stress in the body, which causes nasty physiological reactions, including hardening of the arteries and memory loss. It also leads to visible signs of ageing. But being kind produces a substance called oxytocin, often known as the 'love hormone', as we make more of it when we feel love, share positive contact and have sex. The less oxytocin we have, the more free radicals we get. A study at the University of California, Riverside, [asked] volunteers ... to perform five acts of kindness a week for six weeks. These included donating blood, paying for someone's parking or visiting an elderly relative. Using established measurements of happiness, psychologists found those who performed the kind acts became happier, while a control group who didn't, well, didn't.
Note: The above article was adapted by Alison Roberts from the book "The Five Side Effects Of Kindness" by Dr David Hamilton.
---
Meet 'Sesame Street's' muppet with autism
March 20, 2017, CNN
http://www.cnn.com/2017/03/20/entertainment/sesame-street-julia-autism/
The newest resident of "Sesame Street" has orange hair and a fondness for her toy rabbit. She also has autism. Julia has been a part of the "Sesame Street" family via its storybooks and was so popular that the decision was made to add the character to the TV series. "I think the big discussion right at the start was, 'How do we do this? How do we talk about autism?,'" one of the show's writers, Christine Ferraro, told "60 Minutes" correspondent Lesley Stahl. Over the almost five decades "Sesame Street" has been on the air, it has established a reputation for inclusion with its characters. Joan Ganz Cooney, one of the founders of the Children's Television Workshop which developed "Sesame Street," said it has also not been afraid to deal with real life issues. Julia's debut episode will deal with what autism can look like. The brain disorder can make it difficult for people with autism to communicate with and relate to others. The character of Big Bird talked to Stahl about his first interaction with Julia in which she ignored him. "I thought that maybe she didn't like me," he said. "Yeah, but you know, we had to explain to Big Bird that Julia likes Big Bird," the Elmo character added. "It's just that Julia has autism. So sometimes it takes her a little longer to do things." Ferraro hopes that along with educating viewers about autism the new character will settle in as a part of the neighborhood. "I would love her to be not Julia, the kid on Sesame Street who has autism," the writer said. "I would like her to be just Julia."
Note: Explore a treasure trove of concise summaries of incredibly inspiring news articles which will inspire you to make a difference.
---
University of the People offers MBA with no tuition charge
March 15, 2016, Financial Times
https://www.ft.com/content/157edd72-ea0e-11e5-888e-2eadd5fbc4a4
In a world of rising tuition fees and mounting student debt, California's University of the People has started offering an ultra low-cost MBA, it said on Tuesday. The online programme - open to 100 applicants in its first term this September, with capacity expected to expand subsequently - will carry a $200 end of course assessment fee for each of the 12 courses. This would take the total cost to about $2,400 for the qualification, about one-thirtieth of what an average MBA might cost in the US. There are no tuition fees or textbook costs. Developing what UoPeople's founder Shai Reshef called the "the world's most cost-effective MBA" was a natural progression for the Pasadena-based institution. Students can expect to complete the course in 15 months on a full-time basis but part-time students have to finish within five years. The MBA is accredited by the Distance Education and Accreditation Commission, a private non-profit organisation. UoPeople has offered undergraduate degrees in business administration or computer science, without tuition fees, to 3,000 students from 180 countries around the world. Its online programmes have a $100 charge for each course exam, taking the total a student can expect to pay for a bachelors degree to about $4,000. The university runs with the support of 4,000 volunteers from other universities and makes use of open-source technology. It has a programme in place that is supported by global foundations and corporations ... to help students who are unable to meet its charges.
---
The Man Who Planted Trees: A Conversation with David Milarch
March 23, 2017, Daily Good
http://www.dailygood.org/story/1549/the-man-who-planted-trees-a-conversation-with...
Twenty some years ago David Milarch hovered above the bed, looking down at his motionless body. Years of alcoholism had booted him out of his life. An inexplicable cosmic commandment would return him to it. His improbable charge? To clone the world's champion trees - the giants that had survived millennia and would be unvanquished by climate change. Experts said it couldn't be done. Fast-forward to today, and Milarch is now the keeper of a Noah's Ark filled with the genetics for repopulating the world's most ancient trees. Founder of the Archangel Ancient Tree Archive he is on a mission to restore the lungs of the planet. "Spend a couple of days in an old-growth forest, you'll come out different from when you went in. Those trees affect our physical, mental and especially our spiritual bodies. And I do believe that anyone, everyone can learn to communicate with them," [said Milarch]. "98% of the old-growth forests in the US are gone. We didn't even study those trees. We didn't know what they did for the quality of life on earth - the water, air, shade. In Jim Robbins' book, "The Man Who Planted Trees," he writes about the new science of trees and what roles they play for all living things on earth. #1. Trees talk to all the other trees, not only in the forest, but also over great distances. #2. Trees feel and register pain, and they express that pain, and other trees pick it up #3. There are critically important aerosols that come out of the needles and leaves of trees that prevent endemic diseases from spreading over the planet.
Note: Read or listen to the full version of this amazing interview with Milarch here.
---
Texas woman helps homeless man build a new life
March 13, 2017, CBS News
http://www.cbsnews.com/news/texas-woman-uses-facebook-to-change-homeless...
For three years, Victor Hubbard stood on a street corner - rain or shine - waiting for his mom to come back and get him. Every day, residents of Kemah, Texas, passed the man. Ginger Sprouse ... was admittedly one of those people. She probably saw Hubbard at least four times a day. Each time, she wondered why he was there. One day, in late December, she finally decided to roll down her window and ask. Hubbard began to talk about his history, explaining that his mom left him, he's been battling mental illness and he doesn't have a place to live. Sprouse felt for the man, and decided to share his story with the world - on a Facebook page called "This is Victor." Slowly but surely, the page started to take off. Dozens of people volunteered to help the man, and Sprouse led the charge. She cooked meals, washed clothes, helped him set up appointments with a mental health professional and welcomed him into her home. "I'm so overwhelmed by the compassion by people," said Sprouse, as others volunteered to help. A few days later, she created a GoFundMe page, encouraging people to donate to help the "sweet, gentle man" get back on his feet. Within two months, Hubbard received more than $14,700 in donations. Fast forward three months later, nearly 9,000 people now follow "This is Victor" on Facebook to receive updates on his progress. He recently landed a job as a cook in Sprouse's [food service company]. He can't help but wear a big smile on his face. "She came around and she kind of saved me," Hubbard [said].
Note: Explore a treasure trove of concise summaries of incredibly inspiring news articles which will inspire you to make a difference.
---
She Lost a Daughter, Today She Shelters 800 Girls
March 17, 2017, Daily Good
http://www.dailygood.org/story/1542/she-lost-a-daughter-today-she-shelters-800...
A cradle outside a home in Lucknow may look strange for passersby but for orphaned and abandoned girls, it ensures love, warmth and motherly care. Dr Sarojini Agarwal, now 80 years old, is 'Maa' to the scores of girls and young women who live at Manisha Mandir (as the destitute home is called) ... where she raises her adopted daughters. Her [own] eight-year-old daughter Manisha died in a road accident in 1978. "I was lamenting the loss of one when there were so many other Manishas, homeless and unloved, looking for a mother. Perhaps I could give them a loving home," she recalls. Manisha Mandir was set up in 1985. The first girl she adopted was a deaf and mute child whose mother, a divorcee, had died while giving birth. Other girls followed – some who were found abandoned, others given up as unwanted while some others were picked up from the streets by Agarwal. A few also found their way out of brothels. Dr Agarwal also began hanging a crib ... near the gate of her home. Here, people could leave abandoned newborns, instead of leaving them on the streets. Over the years, Manisha Mandir has changed addresses a few times and is now housed in a sprawling, three-storey home. The abandoned and orphaned girls taken in by Manisha Mandir stay at the home till the age of 17-18 and are then encouraged to take up a job. Till date, close to 800 girls have stayed at the home and many of them have made their mark as bank managers, teachers and principals, while others have married into good families.
---
'Acquired savant' Derek Amato becomes musical prodigy after hitting his head hard diving into shallow end of pool
June 7, 2017, New York Daily News
http://www.nydailynews.com/news/national/acquired-savant-derek-amato-musical...
Derek Amato is one of just 30 "acquired savants" worldwide. Each discovered an inexplicable ability that was unleashed after an incident. Amato was 40 years old [when he hit his head hard after diving into the shallow end of a pool]. "I remember the impact being really loud. I knew I was hurt badly," he described in a Science Channel documentary. He was taken to the hospital with a serious concussion, and suffered some memory loss and hearing loss. After the accident, Amato visited a friend who had a keyboard and felt inexplicably drawn to the instrument. He sat down to play and beautiful, fully structured, original music flowed from his hands. He played until 2 a.m. "I could not only play and compose, but I would later discover that I could recall a prior played piece of music as if it had been etched in my minds eye," [Amato said]. Though he had dabbled in the guitar before, he'd never touched a piano. Rare cases like this open up a whole new realm of scientific exploration, as scientists investigate how this can happen. The big question is: do we all have this superhuman ability built in, if we could just tap into it and release it? Amato [reported] that though he still gets painful migraines and has lost 35% of his hearing, it's well worth it. Amato left his corporate job and became a professional musician.
Note: Watch a fascinating video of Derek's story.
---
In world first, Iceland to require firms to prove equal pay
March 8, 2017, Chicago Tribune/Associated Press
http://www.chicagotribune.com/news/nationworld/ct-iceland-equal-pay-20170308...
Iceland will be the first country in the world to make employers prove they offer equal pay regardless of gender, ethnicity, sexuality or nationality. The government said it will introduce legislation to parliament this month, requiring all employers with more than 25 staff to obtain certification to prove they give equal pay for work of equal value. While other countries, and the U.S. state of Minnesota, have equal-salary certificate policies, Iceland is thought to be the first to make it mandatory for both private and public firms. The North Atlantic island nation, which has a population of about 330,000, wants to eradicate the gender pay gap by 2022. Equality and Social Affairs Minister Thorsteinn Viglundsson said "the time is right to do something radical about this issue. Equal rights are human rights. We need to make sure that men and women enjoy equal opportunity in the workplace. It is our responsibility to take every measure to achieve that." Iceland has been ranked the best country in the world for gender equality by the World Economic Forum, but Icelandic women still earn, on average, 14 to 18 percent less than men. In October thousands of Icelandic women left work at 2:38 p.m. and demonstrated outside parliament to protest the gender pay gap. Women's rights groups calculate that after that time each day, women are working for free. The new legislation is expected to be approved by Iceland's parliament. The government hopes to implement it by 2020.
Note: Explore a treasure trove of concise summaries of incredibly inspiring news articles which will inspire you to make a difference.
---
Note: For summaries of the latest news articles covering deep politics and censored news, click here. For summaries of the most important news articles ever along these lines, click here.
Don't miss our treasure trove of inspiring resources
Kindly support this work of love: Donate here
Explore the mind and heart expanding websites managed by the nonprofit PEERS network:
Subscribe to the PEERS email list of inspiration and education (one email per week). Or subscribe to the list of news and research on deep politics (one email every few days).