Bailing Out Strangers, Jews Give Muslims Keys to Synagogue, Cowboy Lassoes Bike Thief
Inspiring News Articles
February 17, 2017
Hey awesome friends,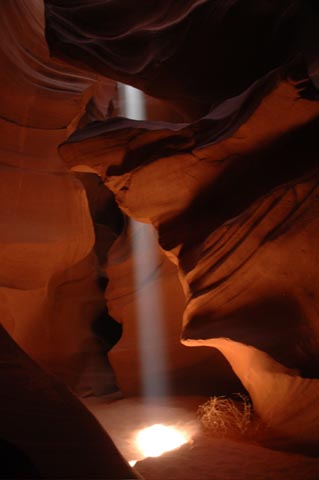 Explore below key excerpts of inspiring news articles with great information on a new movement to bail low-income strangers awaiting trial out of jail, the outpouring of support for a Texas Muslim community after their mosque burned down, an Oregon cowboy who helped a stranger catch a bike thief the old-fashioned way, and more.
Each inspiring excerpt is taken verbatim from the media website listed at the link provided. If any link fails, click here. The key sentences are highlighted in case you just want to skim. Please spread the inspiration and have a great one!
With sacred love and warm wishes,
Fred Burks for the PEERS websites
Special note: Read an inspiring piece by Dan Rather on the politics of fear. Watch a cool trailer to the new movie "The Connected Universe." Watch a beautiful 3-minute video on how we're all more alike than you might think. Watch a great one-minute ad by Aeromexico on borders and border walls.
Quote of the Week: "When the power of love overcomes the love of power, the world will know peace." ~~ Jimi Hendrix
---
Groups begin bailing out strangers to free poor from jail
January 30, 2017, Seattle Times (One of Seattle, WA's leading newspapers)
http://www.seattletimes.com/nation-world/groups-begin-bailing-out-strangers-to-free...
Activists who say too many poor people are unfairly languishing in U.S. jails because they can't afford to post cash bail are increasingly deploying a new tactic: Bailing out strangers. Community groups are collecting donations from individuals, churches, cities and other organizations in more than a dozen cities, including New York, Chicago, Seattle and Nashville, to bail out indigent prisoners. They've freed several thousand people in the last few years, and the number is growing. The overwhelming majority of defendants still show up for court. Once free, the defendants are better able to fight their case, often leading to charges being dropped or reduced. "Many, many people are having their lives ruined pre-trial because they can't afford to get out of jail," said Max Suchan, who co-founded the Chicago Community Bond Fund, which had bailed out 50 people as of December. The bail funds are a step toward a larger goal for some legal reform activists: abolishing the cash bail system. Advocates say it creates two unequal tiers of justice: one for people who can afford bail and one for people who can't. In Chicago the anti-cash bail movement has a seemingly unlikely ally in Cook County Sheriff Tom Dart. He argues the cash system should be abolished and replaced with more thorough background checks; if a person is considered dangerous, they stay in jail and if they're not, they go free, with access to services such as drug-addiction counseling if needed.
Note: Explore a treasure trove of concise summaries of incredibly inspiring news articles which will inspire you to make a difference.
---
Man holding 'You belong' sign outside North Texas Islamic Center identifies himself
November 29, 2016, Houston Chronicle
http://www.chron.com/news/houston-texas/texas/article/Man-holding-You-belong...
On Saturday, a white-bearded man in a cowboy hat held a sign outside of a Texas mosque. His sign read "You belong. Stay strong. Be blessed. We are one America" and he - as well as his message - quickly went viral. America, meet Justin Normand. He reveals that he had the sign made in the sign shop he manages and stood outside of the [Irving, Texas] mosque as a practice of his own Presbyterian religion. "This was about binding up the wounded. About showing compassion and empathy for the hurting and fearful among us," Normand writes. "Or, in some Christian traditions, this was about washing my brother's feet." He continues to write, while citing scriptures from the Bible, about the human call to be generous and kind to our neighbors - no matter their background. "Lastly, it worked. I felt better for the impact it had on my neighbors. They genuinely needed this encouragement," Normand concludes [in a] Facebook post. "They need us. They need all of us. They need you. We ARE one America." Normand's actions come at a crucial time as hate crimes against Muslims have spiked in America by 67 percent from 2014 to 2015 and 6 percent from 2015 to 2016, according to the New York Times. The Islamic Center of Irving is where a group of armed protesters gathered outside last year in order to "Stop the Islamization of America," according to the Dallas Morning News.
Note: Explore a treasure trove of concise summaries of incredibly inspiring news articles which will inspire you to make a difference.
---
Jews hand Muslims keys to synagogue after Texas mosque burns
February 2, 2017, CNN News
http://www.cnn.com/2017/02/02/us/mosque-burns-synagogue-keys-trnd/
The congregation of the Victoria Islamic Center in Texas was devastated. Its mosque was destroyed over the weekend in a fire, the cause of which is unknown. Then an act of kindness revived their spirits - the leaders of the local Jewish congregation gave them the keys to their synagogue so they could continue to worship. The leader of the mosque said he wasn't surprised by the gesture. "I never doubted the support that we were going to get" after the fire, Dr. Shahid Hashmi, a surgeon and president of Victoria Islamic Center, told CNN. "We've always had a good relationship with the community here." Hashmi said Dr. Gary Branfman - a member of Temple B'nai Israel in Victoria, as well as a fellow surgeon and friend - just came by his house and gave him the keys. And that wasn't the only offer of a temporary worship space that was extended. Hashmi said three local churches said his congregation could use their buildings. Also offered up was an empty office building, which the congregation used for three days before moving into a mobile home on the mosque property. Though Hashmi always knew his own east Texas community would support the mosque, he was stunned by the outpouring of support from people outside Victoria. So far, a GoFundMe page set up to help raise money for the mosque's reconstruction has taken in more than $1 million. Thanks to all of the financial contributions, he expects they'll be able to rebuild it in less than a year.
Note: Explore a treasure trove of concise summaries of incredibly inspiring news articles which will inspire you to make a difference.
---
Oregon cowboy lassoes attempted bike thief
September 30, 2016, CBS News
http://www.cbsnews.com/news/hero-oregon-cowboy-lassoes-attempted-bike-thief/
Twenty-eight-year-old Robert Borba is one of the last of a kind; A real, honest-to-goodness, cow roping cowboy. Robert works at a ranch outside Eagle Point, Oregon. But he recently gained notoriety ... because of what he did among the cart corrals of a Walmart parking lot. This past June, Robert says he moseyed over to the Walmart for some dog food, and on the way out he heard a woman screaming. "'Stop him! Stop him! He stole my bike! He stole my bike!' And I kind of look around and all of a sudden this guy goes whizzing by me on a bicycle," Robert said. As security cameras show, there was no way to catch him on foot. So the cowboy did what cowboys do. He saddled up to save the day, armed with little more than a lasso. "A couple swings and then I threw it at him, just like I would a steer," Robert said. Robert called 911 himself, describing to the incredulous operator how he was able to detain the suspect. "We got a guy who just stole a bike here at Walmart. I got him roped and tied to a tree," he said on the call. "What!?" the operator said. "I got him roped from a horse and he's tied to a tree." The cavalry arrived moments later, led by Eagle Point police officer Chris Adams. "I looked up and from the horse there was a rope connected to the ankle of a gentleman on the ground holding onto a tree," Adams said. John Wayne couldn't have it done better. "I'd take him by my side any day," Adams said. "I told the cop, I said, 'Man, you guys ought to pick up a rope and throw that gun away'," Robert said.
Note: Explore a treasure trove of concise summaries of incredibly inspiring news articles which will inspire you to make a difference.
---
'Rumi's Secret' offers an expanded view of the 13th-century poet and mystic
January 25, 2017, Christian Science Monitor
http://www.csmonitor.com/Books/Book-Reviews/2017/0125/Rumi-s-Secret-offers-an...
The name Rumi is synonymous with love poetry. But [many readers] don't know much about the life of the beloved 13th-century Persian poet and Sufi mystic. The new biography Rumi's Secret, by Brad Gooch ... provides important insights. The idea of Rumi's secret came from a conversation Gooch had with a merchant named Sebastian, [who] compared Rumi to the American Walt Whitman – another poet revered for the universality of his writing – who "never tells his secret!" Gooch follows that fascinating statement with one of his own: "Rumi did have secrets – personal, poetic, and theological – that he was always both revealing and concealing." The book's first section ... opens with Rumi, at five years old, seeing angels. His father, an esteemed Muslim preacher and teacher, explained that the beings had come to bring him favor and invisible gifts. The Rumi we know today might never have emerged if not for three profound friendships. The first and most impactful was with Shams of Tabriz, a mystic. Shams urged Rumi ... to be honest and heartfelt, rather than refined, and to ... use music, sung poetry, and whirling to "literally spin loose of language and logic, while opening and warming his heart." Rumi had two other cherished friends: a goldsmith named Salah, who had studied with Rumi's tutor from childhood, and Hosam, one of Rumi's loyal followers. Each man helped the poet learn about love (both human and divine), the process of giving up the self to make room for something purer and higher, and transcendence.
Note: Explore a treasure trove of concise summaries of incredibly inspiring news articles which will inspire you to make a difference.
---
The rise of urban farming
September 21, 2011, Christian Science Monitor
http://www.csmonitor.com/The-Culture/2011/0921/The-rise-of-urban-farming
Greg Peterson's 1950s tract home looks like any other house on his block in Phoenix, with one notable difference: Practically everything in his yard is edible. Mr. Peterson calls his oasis of bounty on one-third of an acre "The Urban Farm." Once an anomaly among the manicured lawns in his neighborhood, Peterson's place has been so convincing an example over the past decade that scores of other suburban dwellers have traded decorative bushes for raised vegetable beds and straw-filled chicken coops. Slowly, across the past decade, more Americans like Peterson have been proving that growing and preserving food is possible in all kinds of populated settings. Whether it is a tilapia farm in garden tubs in Kansas City, Mo., beekeeping in Chicago, or jars of homemade pickles in an apartment pantry in Austin, Texas, urban homesteaders are rebelling against the industrial food system by shouldering more of the responsibility for producing their own food. "There is a population and culture that is finally saying that all this processed stuff is not good and the only way we can guarantee that food we use is safe is to grow it ourselves," says Joyce Miles, a family and consumer science expert. These advances come in the midst of a struggling economy, a changing climate, a global food system in peril, rising food prices, concern over lax food safety, and dwindling resources. For homesteaders, cultivating a corner of the yard ... into a tangle of edible things has become one small way to regain purpose and control in an unpredictable time.
Note: Watch this inspiring video of an urban farm helping to break the cycle of violence and poverty in Kansas city.
---
105-year-old cyclist breaks an hour-long distance record
January 5, 2017, Washington Post
https://www.washingtonpost.com/news/morning-mix/wp/2017/01/05/105-year-old-cyclist...
Ninety-two times the Frenchman raced around the velodrome, a curved indoor bicyclist track, at an average speed of 14 mph. That speed would be impressive for just about anyone on two wheels, but it was probably particularly satisfying for Robert Marchand. Mostly because, when he was young, one of his coaches told him to give up the sport. It's even more impressive when one considers Marchand is 105 years old. As the clock signaled that he'd been riding for one hour, the crowd of hundreds in Le Vélodrome National de Saint-Quentin-en-Yvelines, near Paris, chanted his name, but it's likely no one wondered whether he had captured a new world record. Of course he had — the category was created by the International Cycling Union specifically for him. And now it has been set: the record for longest official distance ridden in an hour in the newly minted older-than-105 class is 22.5 kilometers (14 miles). "I'm now waiting for a rival," Marchand told the AP. Still, he said he could have gone faster, if he had not run into a little trouble on the track. "I did not see the sign warning me I had 10 minutes left," he told the Guardian. "Otherwise I would have gone faster, I would have posted a better time."
Note: Explore a treasure trove of concise summaries of incredibly inspiring news articles which will inspire you to make a difference.
---
Finland schools: Subjects scrapped and replaced with 'topics' as country reforms its education system
March 20, 2015, The Independent (One of the UK's leading newspapers)
http://www.independent.co.uk/news/world/europe/finland-schools-subjects-are...
For years, Finland has been the by-word for a successful education system, perched at the top of international league tables for literacy and numeracy. Which makes it all the more remarkable that Finland is about to embark on one of the most radical education reform programmes ever undertaken by a nation state – scrapping traditional "teaching by subject" in favour of "teaching by topic". Subject-specific lessons – an hour of history in the morning, an hour of geography in the afternoon – are already being phased out for 16-year-olds in the city's upper schools. They are being replaced by what the Finns call "phenomenon" teaching – or teaching by topic. For instance, a teenager studying a vocational course might take "cafeteria services" lessons, which would include elements of maths, languages (to help serve foreign customers), writing skills and communication skills. More academic pupils would be taught cross-subject topics such as the European Union - which would merge elements of economics, history (of the countries involved), languages and geography. There are other changes too, not least to the traditional format that sees rows of pupils sitting passively in front of their teacher, listening to lessons or waiting to be questioned. Instead there will be a more collaborative approach, with pupils working in smaller groups to solve problems. The reforms reflect growing calls ... for education to promote character, resilience and communication skills, rather than just pushing children through "exam factories".
Note: Explore a treasure trove of concise summaries of incredibly inspiring news articles which will inspire you to make a difference.
---
Note: For summaries of the latest news articles covering deep politics and censored news, click here. For summaries of the most important news articles ever along these lines, click here.
Don't miss our treasure trove of inspiring resources
Kindly support this work of love: Donate here
Explore the mind and heart expanding websites managed by the nonprofit PEERS network:
Subscribe to the PEERS email list of inspiration and education (one email per week). Or subscribe to the list of news and research on deep politics (one email every few days).