One Man Cures Blindness of 100,000, James Bond of Philanthropy, Former Child Soldier Rescues Wildlife
Inspiring News Articles
June 2, 2017
Hey awesome friends,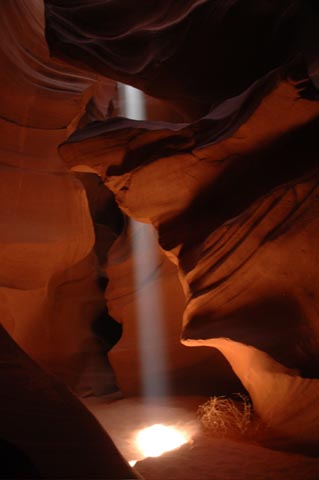 Explore below key excerpts of inspiring news articles with great information on Nepali ophthalmologist Dr. Sanduk Ruit who has restored the sight of over 100,000 people with a low-cost surgery he pioneered, the 'James Bond' of philanthropy, one man's heroic protection of Africa's oldest national park from poachers and corrupt government officials, and more.
Each inspiring excerpt is taken verbatim from the media website listed at the link provided. If any link fails, click here. The key sentences are highlighted in case you just want to skim. Please spread the inspiration and have a great one!
With sacred love and warm wishes,
Fred Burks for the PEERS websites
Special note: Read about a very useful database of studies for cancer patients. For those who have dealt with Alzheimer's, this song will touch your heart. Listen to an unbelievable story of synchronicity by scientist Dean Radin.
Quote of the Week: "There is no act too small, no act too bold. The history of social change is the history of millions of actions, small and large, coming together at points in history and creating a power that governments cannot suppress. ~~ Howard Zinn, historian and author
Financial note: At the start of every month, the amount we are in the red for the year jumps several thousand dollars. This is because that's when we add our expenses for the month (about $6,000) to the amount we are in the red. The red ink amount then gradually decreases over the course of the month as caring supporters like you make donations. Read more on this. Please help us to decrease our deficit by donating here.
---
In 5 Minutes, He Lets the Blind See
November 7, 2015, New York Times
https://www.nytimes.com/2015/11/08/opinion/sunday/in-5-minutes-he-lets-the-blind...
He has restored eyesight to more than 100,000 people, perhaps more than any doctor in history. His patients ... stagger and grope their way to him along mountain trails from remote villages, hoping to go under his scalpel. A day after he operates to remove cataracts, he pulls off the bandages - and, lo! They can see clearly. At first tentatively, then jubilantly, they gaze about. A few hours later, they walk home, radiating an ineffable bliss. Dr. Sanduk Ruit, a Nepali ophthalmologist ... has pioneered a simple cataract microsurgery technique that costs only $25 per patient and is virtually always successful. Indeed, his "Nepal method" is now taught in United States medical schools. In the United States, cataract surgery is typically performed with complex machines. But these are unaffordable in poor countries, so Dr. Ruit [pioneered a] small-incision microsurgery to remove cataracts without sutures. At first, skeptics denounced or mocked his innovations. But then the American Journal of Ophthalmology published a study of a randomized trial finding that Dr. Ruit's technique had exactly the same outcome (98 percent success at a six-month follow-up) as the Western machines. One difference was that Dr. Ruit's method was much faster and cheaper. He founded the Tilganga Institute of Ophthalmology, which ... conducts eye surgery on 30,000 patients annually, [as well as] manufactures 450,000 tiny lenses a year for use in cataract surgery, keeping costs to $3 a lens compared to $200 in the West.
Note: Your direct donation to help this man can cure blindness for many people. Explore a treasure trove of concise summaries of incredibly inspiring news articles which will inspire you to make a difference.
---
'James Bond of Philanthropy' Gives Away the Last of His Fortune
January 5, 2017, New York Times
https://www.nytimes.com/2017/01/05/nyregion/james-bond-of-philanthropy-gives-away...
Nearly five years ago, Charles F. Feeney sat in a cushy armchair in an apartment on the east side of Manhattan, grandchildren's artwork taped to the walls, and said that by the end of 2016, he was going to hand out the last of a great fortune that he had made. It was a race: Mr. Feeney was then 81, and Atlantic Philanthropies, a collection of private foundations he had started and funded, still had about $1.5 billion left. Writing checks willy-nilly was not Mr. Feeney's way. Last month, Mr. Feeney and Atlantic completed the sprint and made a final grant, $7 million to Cornell University, to support students doing community service work. He had officially emptied his pockets, meeting his aspiration of "giving while living." Altogether, he had contributed $8 billion to his philanthropies, which have supported higher education, public health, human rights and scientific research. None of the major American philanthropists have given away a greater proportion of their wealth, and starting in 1982, Mr. Feeney did most of this in complete secrecy, leading Forbes magazine to call him the "James Bond of philanthropy." For years, Atlantic's support came with a requirement that the beneficiaries not publicize its involvement. Beyond Mr. Feeney's reticence about blowing his own horn, "it was also a way to leverage more donations - some other individual might contribute to get the naming rights," said Christopher G. Oechsli, the president and chief executive officer of Atlantic.
Note: Explore a treasure trove of concise summaries of incredibly inspiring news articles which will inspire you to make a difference.
---
Former child soldier wins prize for risking his life to protect Congo's wildlife
April 24, 2017, CNN
http://www.cnn.com/2017/04/23/africa/goldman-prize-rodrigue-katembo/
He has been beaten, threatened and imprisoned. But the former child soldier and winner of this year's Goldman Environmental Prize says he will not stop until those wanting to destroy the Democratic Republic of Congo's protected wildlife "are held responsible for their actions." "Even if I or others are not able to (make this happen)," says Rodrigue Mugaruka Katembo, "then the future generations will have this information and will do it." Katembo ... has been awarded the top environmental prize in recognition of the heroism he showed in preventing oil exploration inside Virunga - Africa's oldest national park. His dangerous undercover investigations exposed bribery and corruption among officials. The park is home to a quarter of the world's last remaining mountain gorillas, there are less than 900 left globally. Covering the size of a small country, Virunga is more than 3,000 square miles packed with volcanoes, lush forests and mountain glaciers that tear through the Democratic Republic of Congo, Uganda and Rwanda. As a park ranger, Katembo has one of the most dangerous jobs in the region. Amidst political instability, armed poachers and rebels - who have been warring in the park for the past 20 years - outnumber park rangers ten to one. Protecting Virunga hasn't been easy. In 2013, Katembo was arrested and held for 17 days [after attempting] to stop construction of an oil communication device within the park. Local chiefs have [also] offered him bribes, "to help them get oil exploration going in the park," he says.
Note: A Netflix documentary called "Virunga" follows Katembo, colleagues André Bauma, Emmanuel du Merode and French investigative journalist Mélanie Gouby, as they battle oil exploration and armed conflict in the park.
---
Israel Proves the Desalination Era Is Here
July 29, 2016, Scientific American
https://www.scientificamerican.com/article/israel-proves-the-desalination-era-is-here/
Just a few years ago, in the depths of its worst drought in at least 900 years, Israel was running out of water. Now it has a surplus. That remarkable turnaround was accomplished through national campaigns to conserve and reuse Israel's meager water resources, but the biggest impact came from a new wave of desalination plants. Desal works by pushing saltwater into membranes containing microscopic pores. Breakthroughs in membrane technology ... have made desalination much more efficient. Israel now gets 55 percent of its domestic water from desalination. Water stress has been a major factor in the turmoil tearing apart the Middle East, but [Edo] Bar-Zeev [with the Zuckerberg Institute for Water Research] believes that Israel's solutions can help its parched neighbors, too - and in the process, bring together old enemies in common cause. Bar-Zeev acknowledges that water will likely be a source of conflict in the Middle East in the future. "But I believe water can be a bridge," he says. Bar-Zeev has ambitious plans for a Water Knows No Boundaries conference in 2018, which will bring together water scientists from Egypt, Turkey, Jordan, Israel, the West Bank and Gaza for a meeting of the minds.
Note: Explore a treasure trove of concise summaries of incredibly inspiring news articles which will inspire you to make a difference.
---
India cancels plans for huge coal power stations as solar energy prices hit record low
May 24, 2017, The Independent (One of the UK's leading newspapers)
http://www.independent.co.uk/environment/india-solar-power-electricity-cancels...
India has cancelled plans to build nearly 14 gigawatts of coal-fired power stations – about the same as the total amount in the UK – with the price for solar electricity "free falling" to levels once considered impossible. Analyst Tim Buckley said the shift away from the dirtiest fossil fuel and towards solar in India would have "profound" implications on global energy markets. According to his article on the Institute for Energy Economics and Financial Analysis's website, 13.7GW of planned coal power projects have been cancelled so far this month – in a stark indication of the pace of change. In January last year, Finnish company Fortum agreed to generate electricity in Rajasthan with a record low tariff, or guaranteed price, of 4.34 rupees per kilowatt-hour. At the time analysts said this price was so low would never be repeated. But, 16 months later, an auction for a 500-megawatt solar facility resulted in a tariff of just 2.44 rupees – compared to the wholesale price charged by a major coal-power utility of 3.2 rupees (about 31 per cent higher). "For the first time solar is cheaper than coal in India," Mr Buckley said. "Measures taken by the Indian Government to improve energy efficiency coupled with ambitious renewable energy targets and the plummeting cost of solar has had an impact on existing as well as proposed coal fired power plants, rendering an increasing number as financially unviable ... because of the prohibitively high cost of imported coal relative to the long-term electricity supply contracts".
Note: Explore a treasure trove of concise summaries of incredibly inspiring news articles which will inspire you to make a difference.
---
From Addiction to Academy Founder: Dr Teri DeLane Teaches Kids to Trust
May 15, 2017, Daily Good
http://www.dailygood.org/story/1590/from-addiction-to-academy-founder-dr-teri...
Founder and principal of San Francisco's Life Learning Academy, Dr. Teri Delane says that the success of the school that serves the city's highest-risk, highest-need students can be replicated. The school tracks a 99% graduation rate with 85% of the students going on to college. The kids that do so well here [have] histories of school failure, truancy, arrest and substance abuse. The ones that traditional school settings can't provide for. [Life Learning Academy] has it roots in the Delancey Street Foundation, a well-known San Francisco-based self-help program for drug addicts and ex-offenders. Delane ... has first hand experience of the Delancey Street program - entering the program as an addict herself. Delane incorporated practices of the program that would could be integrated into a school environment: creating community, engagement, leadership, dress code and working toward rewards. And woven through it all is Delane's philosophy. "What we do at the school is a circle around the kids with a number of things that have to be included in their lives in order for them to have a full life: education, a job, having money and ... learning how to give back," she said. "I teach that the way you get is by giving. Not by sitting around talking about your problems. We don't stay stuck in our past." All the students know Delane's background, see what she has accomplished and witness her giving back every day.
Note: Listen to an interview with this amazing school's founder. Explore a treasure trove of concise summaries of incredibly inspiring news articles which will inspire you to make a difference.
---
Tiny houses approved for the City of Atlanta
May 9, 2017, Atlanta Journal-Constitution (A leading newspaper of Atlanta, Georgia)
http://www.ajc.com/lifestyles/home/tiny-houses-approved-for-the-city-atlanta...
Tiny houses are closer than ever to being a reality in Atlanta. Last week, the Atlanta City Council voted on and approved an amendment to city zoning laws allowing "accessory dwelling units." Local advocacy group Tiny House Atlanta called it "a great step in the right direction." The language in the amendment ... carves out space for accessory dwelling units of larger main structures. A tiny house counts as one of these secondary units if it is less than 750 square feet and has its own kitchen. The amendment also allows "accessory dwelling units without off-street parking on parcels without a curbcut or parcels without off-street parking," making the affected areas more attractive to car-less Atlantans. While the change sets out possibilities for tiny houses that are satellites of existing homes, it does not allow for standalone tiny homes on their own lots. The new language specifically prohibits subdividing accessory units from the primary house. It also says nothing about tiny homes on wheels. Many tiny home owners make their homes into RVs, which subject them to a whole separate set of rules. Still, tiny house advocates said they are happy with the changes. "The sky's the limit to what's possible," Atlanta city councilman Kwanza Hall, the bill's sponsor, [said]. "It's just up to us as a community to figure out what we want to do, what we envision in the future, and opening up as many possibilities as we can dream up."
Note: Explore a treasure trove of concise summaries of incredibly inspiring news articles which will inspire you to make a difference.
---
Schools replace punishment with meditation and see drastic results
September 23, 2016, Miami Herald
http://www.miamiherald.com/news/nation-world/national/article103688417.html
Students who are misbehaving are usually taken out of class and sent to the principal, who punishes the child by revoking privileges, calling home or sometimes suspending them. But students in some Baltimore schools are sent somewhere different when they are acting out: a designated meditation room where they can calm down and decompress. The Mindful Moment room is equipped with bean bags and dim lighting, and students go through calming exercises with trained staff. At Robert W. Coleman Elementary School, teachers and staff can refer students to the room for an emotional "reset" when they are worked up. The student is led through breathing exercises and is encouraged to discuss the emotions that led to an outburst. They work with the adult to come up with a plan to use mindfulness in a similar situation in the future, to prevent an outburst. After about 20 minutes in the room, they rejoin classmates. Students usually show "visible signs of relaxation and emotional de-escalation after guided practices" in the room. The program also includes a "Mindful Moment" twice a day, which leads students in breathing exercises for 15 minutes over the PA system. Students can also participate in yoga classes. It has drastically reduced suspensions, with zero reported in the 2013-14 school year. The program has also been implemented with older students, including those at Patterson High School, [which] has also seen a decrease in suspensions both in the hallways and in class.
Note: For more, see this photo essay and these testimonials. Explore a treasure trove of concise summaries of incredibly inspiring news articles which will inspire you to make a difference.
---
Note: For summaries of the latest news articles covering deep politics and censored news, click here. For summaries of the most important news articles ever along these lines, click here.
Don't miss our treasure trove of inspiring resources
Kindly support this work of love: Donate here
Explore the mind and heart expanding websites managed by the nonprofit PEERS network:
Subscribe to the PEERS email list of inspiration and education (one email per week). Or subscribe to the list of news and research on deep politics (one email every few days).