Crime Rate Near Record Lows, Solar Cheaper Than Fossil Fuels, Teen Birth Rate All Time Low
Inspiring News Articles
January 13, 2016
Hey awesome friends,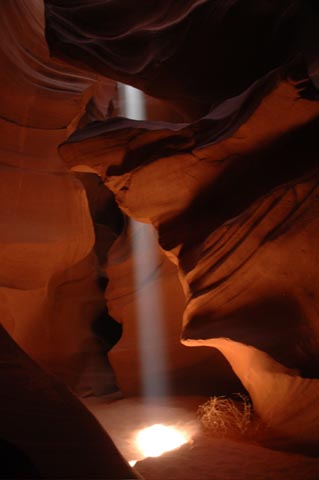 Explore below key excerpts of inspiring news articles with great information on the near-record lows of overall US crime rates despite increases in violent crime in a few major cities, the global energy turning point reached in 2016 as the cost of solar power continued to fall, the reduction of teen birthrates in the US to an all time low, and more.
Each inspiring excerpt is taken verbatim from the media website listed at the link provided. If any link fails, click here. The key sentences are highlighted in case you just want to skim. Please spread the inspiration and have a great one!
With sacred love and warm wishes,
Fred Burks for the PEERS websites
Special note: Enjoy a collection of some of the best photos ever made without photoshop. If you think the world is getting worse all the time, think again and watch this inspiring TED Talk by showing that for most people, life is getting better all the time.
Quote of the Week: "Ours is not the task of fixing the entire world, but of stretching out to mend the part of the world that is within our reach." ~~ Clarissa Pinkola Estes
Thank You!!! Thanks again to all who so generously donated last month. We ended 2016 in the plus column $1,012. Yea!!! We deeply appreciate your support. The new year looks to be wild and unpredictable, yet with all of the great people out there like you, we have a lot of hope the things will shift in a positive direction. May your new year be filled with abundant love, joy, and meaningful connections.
---
Murders Up in U.S. Cities – But Crime Rate Still Near Record Lows
December 20, 2016, Time Magazine
http://time.com/4607059/murder-rate-increase-us-cities-2016/
The 30 largest U.S. cities saw a double-digit increase in their murder rate in 2016, according to a new year-end report, even as crime nationwide remains near all-time lows. Chicago again accounts for almost half of the total murder increase nationwide. New York University's Brennan Center for Justice projects that the 2016 murder rate for the largest U.S. cities is up 14% from 2015 while the violent crime rate rose by 3.3%. The overall crime rate, however, increased by just 0.3%, thanks in large part to historically low levels of property crime. Two cities are largely driving the spike in violent crime: Chicago and Charlotte. Violent crime in Chicago is up 17.7% ... this year, and the city accounts for almost 44% of the total increase in murders. Charlotte has experienced a number of drug-related murders as well as homicides related to domestic violence and is projected to see a 13.4% increase in violent crime this year. While the murder rate has increased, overall crime across the U.S. is near all-time lows. Of the 30 cities studied, just eight showed an increase in their crime rates from 2015.
Note: The media has given lots of attention to Chicago's major increase in murders in 2016, yet virtually no attention to the fact, as reported in this Wall Street Journal article, that the rate of major crimes in New York City dropped to the lowest levels yet recorded. Read more on the dramatic drop in violent crime rates over the past two decades in this informative essay.
---
World Energy Hits a Turning Point: Solar That's Cheaper Than Wind
December 15, 2016, Bloomberg
https://www.bloomberg.com/news/articles/2016-12-15/world-energy-hits-a-turning...
A transformation is happening in global energy markets that's worth noting as 2016 comes to an end: Solar power, for the first time, is becoming the cheapest form of new electricity. This has happened in isolated projects in the past. But now unsubsidized solar is beginning to outcompete coal and natural gas on a larger scale, and notably, new solar projects in emerging markets are costing less to build than wind projects. While solar was bound to fall below wind eventually, given its steeper price declines, few predicted it would happen this soon. "Solar investment has gone from nothing ... five years ago to quite a lot," said Ethan Zindler, head of U.S. policy analysis at BNEF. "A huge part of this story is China, which has been rapidly deploying solar" and helping other countries finance their own projects. The world recently passed a turning point and is adding more capacity for clean energy each year than for coal and natural gas combined. Peak fossil-fuel use for electricity may be reached within the next decade. Thursday's BNEF report, called Climatescope, ranks and profiles emerging markets for their ability to attract capital for low-carbon energy projects. The top-scoring markets were China, Chile, Brazil, Uruguay, South Africa, and India. For populations still relying on expensive kerosene generators, or who have no electricity at all, and for those living in the dangerous smog of thickly populated cities, the shift to renewables and increasingly to solar can't come soon enough.
Note: Explore a treasure trove of concise summaries of incredibly inspiring news articles which will inspire you to make a difference.
---
Solar and wind power cheaper than fossil fuels for the first time
January 5, 2017, The Independent (One of the UK's leading newspapers)
http://www.independent.co.uk/environment/solar-and-wind-power-cheaper-than-fossil...
Solar energy is now cheaper than traditional fossil fuels. Solar and wind is now either the same price or cheaper than new fossil fuel capacity in more than 30 countries, according to a new report from the World Economic Forum. The influential foundation has described the change as a "tipping point" that could make fighting climate change into a profitable form of business for energy companies. But investors and energy firms are still failing to put money into such green solutions despite the fact that they are cheaper than more traditional forms of electricity generation. "Renewable energy has reached a tipping point – it now constitutes the best chance to reverse global warming," said Michael Drexler, Head of Long Term Investing, Infrastructure and Development at the World Economic Forum. Just ten years ago, generating electricity through solar cost about $600 per MWh, and it cost only $100 to generate the same amount of power through coal and natural gas. But ... today it only costs around $100 the generate the same amount of electricity through solar and $50 through wind. The cheap price of solar and wind energy is already encouraging companies to build more plants to harvest it. The US is adding about 125 solar panels every minute ... and investment in renewables in 2015 rose to $286 billion, up 5 per cent from the year before. Even despite that cheap price ... the worldwide investment is only 25 per cent of the $1 trillion goal set in the landmark Paris climate change accord.
Note: Why are most of the media in the US hardly reporting this inspiring news at all? Read more on this great news in this informative essay.
---
Teen birthrate reaches all-time low, CDC report says
April 30, 2016, PBS
http://www.pbs.org/newshour/bb/teen-birthrate-reaches-all-time-low-cdc-report-says/
The teenage birth rate in the United States has hit an all-time low, according to a report this week from the Centers for Disease Control and Prevention. The CDC says during the last 25 years, the teen birth rate has fallen from 62 births for every 1,000 teenage women to 24 per 1,000. The drop is steepest among minorities in the past decade, with pregnancies down 44 percent for black teens and down 51 percent among Hispanics. Dr. Wanda Barfield, the CDC's director of the Division of Reproductive Health [explains this dramatic] decrease: "What we're seeing is that community-based interventions appear to be effective in preventing teen births. We're seeing declines in sexual activity among teens, as well as increases in the use of the most effective contraceptive methods available. Sexual health education plays an important role in the prevention of teen pregnancy. Even states that may have low rates of teen pregnancy may have areas where we're seeing high rates of teen pregnancy within specific communities. So, as a result, it's really important that we look locally, that we engage communities in teen pregnancy prevention."
Note: Explore a treasure trove of concise summaries of incredibly inspiring news articles which will inspire you to make a difference.
---
Is the Era of Great Famines Over?
May 8, 2016, New York Times
http://www.nytimes.com/2016/05/09/opinion/is-the-era-of-great-famines-over.html?_r=0
The worst drought in three decades has left almost 20 million Ethiopians - one-fifth of the population - desperately short of food. And yet the country's mortality rate isn't expected to increase: In other words, Ethiopians aren't starving to death. I've studied famine and humanitarian relief for more than 30 years, and I wasn't prepared for what I saw during a visit to Ethiopia last month. I saw imported wheat being brought to the smallest and most remote villages. Water was delivered to places where wells had run dry. Malnourished children were being treated in properly staffed clinics. Compare that to the aftermath of the 1984 drought, which killed at least 600,000 people, [and] caused the economy to shrink by nearly 14 percent. How did Ethiopia go from being the world's symbol of mass famines to fending off starvation? Peace, greater transparency and prudent planning. Ethiopia's success in averting another disaster is confirmation that famine is elective because, at its core, it is an artifact and a tool of political repression. After countries have passed a certain threshold of prosperity and development, peace, political liberalization and greater government accountability are the best safeguards against famine. So is the era of great famines finally over? Let's just say it could be. Famine isn't caused by overpopulation, and as Ethiopia's experience shows, it's not a necessary consequence of drought. Politics creates famine, and politics can stop it.
Note: Explore a treasure trove of concise summaries of incredibly inspiring news articles which will inspire you to make a difference.
---
Acidity in atmosphere minimized to preindustrial levels
September 24, 2016, Science Daily
https://www.sciencedaily.com/releases/2016/09/160924223232.htm
New research shows that human pollution of the atmosphere with acid is now almost back to the level that it was before the pollution started with industrialisation in the 1930s. The results come from studies of the Greenland ice sheet and are published in the scientific journal, Environmental Science and Technology. By drilling ice cores down through the kilometre-thick ice sheet, the researchers can analyse every single annual layer, which can tell us about ... pollutants in the atmosphere. Acid in the atmosphere can come from large volcanic eruptions and human-made emissions from industry. For many years, there has been a quest to solve the problem of measuring acidity in the porous annual layers of the ice and now scientists from the Niels Bohr Institute have succeeded [by employing] a Continuous Flow Analyses or CFA method. The CFA system can ... distinguish whether the emissions come from volcanic eruptions, large forest fires or industry. The researchers can therefore filter out both volcanic eruptions and forest fires in the assessment of industrial pollution and the new results are revolutionary. "We can see that the acid pollution in the atmosphere from industry has fallen dramatically since humanmade acid pollution took off in the 1930s and peaked in the 1960s and 70s. In the 1970s, both Europe and the United States adopted the 'The clean air act amendments', which required filters in factories, thus reducing acid emissions," explains [researcher] Helle Astrid Kjćr.
Note: Explore a treasure trove of concise summaries of incredibly inspiring news articles which will inspire you to make a difference.
---
A stone ignites a community: Billings stood up to white supremacists
December 2, 2013, Billings Gazette (One of Montana's leading newspapers)
http://billingsgazette.com/news/local/a-stone-ignites-a-community-billings-stood...
In its simplest form, the story of "Not in Our Town" is of a city that stood up for its Jewish residents against the bullying tactics of white supremacists. Hate group activity in Billings, [Montana] was brewing in the fall of 1992. Then in January 1993, the Montana Association of Churches held an ecumenical service ... to boost interfaith unity and celebrate the work of Martin Luther King Jr., said Margie MacDonald, now a Montana legislator who was then MAC's executive director. When people returned to their cars, they found on their windshields fliers targeting minorities, homosexuals ... and human rights organizations. MacDonald remembered eating cookies and drinking coffee inside First United Methodist Church when people came back in, shaking, holding the fliers in their hands. "This is what kind of opened our eyes to the magnitude of it," she said. The ad hoc group, which called itself Community Coalition to Oppose Hate Groups, continued holding community conversations and circulated a resolution to counter bigotry. "Our philosophy and our effort was to create an opportunity for the community to stand beside those people being targeted and make it clear that we would not sit back and let it happen," MacDonald said. Word of the town's actions started to spread. Patrice O'Neill, CEO ... of the nonprofit media company The Working Group, read about what happened. She ... came to Billings, interviewed key players and produced [the film "Not in Our Town," which] was aired on PBS in 1995.
Note: Watch a beautiful, five-minute video presenting this and other shining examples of what the citizens of Billings have done to curb hate in their town.
---
This 13-year-old formed a charity that has helped provide 500,000-plus meals
December 21, 2016, Christian Science Monitor
http://www.csmonitor.com/World/Making-a-difference/Change-Agent/2016/1221/This-13...
Since the tender age of 7, Will has been focused on feeding the hungry. It all started when he saw a man on a street corner begging for food, and he decided he wanted to do something about it. With the help of his parents – Julie, a teacher, and Bill, a financial adviser – he established the charity Friends Reaching Our Goals, or FROGs. He named the organization himself ... and designed FROGs with a dual purpose: to inspire youths to carry out service work in their communities and to feed those at risk of going hungry. That was October 2010. Since then, he has helped provide more than 500,000 meals to those in need. He raises funds, he plans, he ropes in friends, and more. Tonight he is serving Asian-themed dishes as part of the monthly FROGs Dinner Club, a central event. Each time, Will and his fellow volunteers aim to serve a free, fresh meal with the twist that the recipients be introduced to new foods and healthier options. This go-round, honey-seared chicken is dished up with brown or white rice alongside Vietnamese chicken salad rolls. And edamame. "When I was 7, I was riding home from a Little League baseball game when I saw a man on a street corner who held a sign that said, 'Need Meal,' " Will elaborates. "And it made me sad to realize that there are people in my community who didn't have enough food to eat. So I started FROGs. Our motto is to have fun while helping others." Will's efforts have helped amass $852,000 worth of food items for hunger-fighting charities.
Note: Explore a treasure trove of concise summaries of incredibly inspiring news articles which will inspire you to make a difference.
---
Singularity University focuses on tech transforming society
December 27, 2016, San Francisco Chronicle (San Francisco's leading newspaper)
http://www.sfchronicle.com/business/article/Singularity-University-focuses-on-tech...
Most pop culture depictions of the future, from "The Hunger Games" to the zombie apocalypse, feature dystopia. Singularity University wants to help people — particularly corporate chiefs, global entrepreneurs, government officials, academics, creative types and nonprofit leaders — envision and create more upbeat prospects. "I have a sense of urgency about the need to tell positive stories about a future of abundance, so we have an alternative," said CEO Rob Nail. "We're creating a new lens of how to look at the world and create a long-term future we want to live in." Singularity isn't a university in the traditional sense. It combines a think tank, business incubator, worldwide conferences and short-duration on-site education programs. Founded in 2009, Singularity changed from a nonprofit to a benefit corporation, a form of for-profit business, four years ago. As such, it can consider its vision of solving big problems alongside ordinary corporate goals of profit-making. Singularity aims big. Its pitch to applicants to its accelerator and students at its intensive 40-day summer program called Global Solutions is this: Come up with an idea to positively impact the lives of a billion people. Think clean water, renewable energy, health, hunger, poverty. "We get thousands of applicants, and look for people ... who have the mind-set and talent to be a game changer and are dedicated to applying technology to address the world's biggest problems," said Brad Templeton ... chairman of computing at Singularity.
Note: Explore a treasure trove of concise summaries of incredibly inspiring news articles which will inspire you to make a difference.
---
A powerful new form of medical marijuana, without the high
December 31, 2016, Washington Post
https://www.washingtonpost.com/national/health-science/a-powerful-new-form-of...
Jackson Leyden had always been a healthy kid. But in 2011, a few months after his eighth birthday, he began having seizures several times a day. His parents took him to more than 20 doctors. He tried more than a dozen medications. Nothing worked. Two years ago, the Leydens ... decided to see whether marijuana might help. "Within a few days, he was having hardly any seizures," says his mother, Lisa. "I was shocked." Over the next few months, he stopped taking other medications. Not only did the medicine help, it did so without making him high. The strain of marijuana that Jackson takes is unusual: It contains high levels of cannabidiol, or CBD, one of the two main molecules in marijuana; the other is tetrahydrocannabinol, or THC. While THC is famously mind-altering, CBD is not. Over decades, researchers have found that THC may help treat pain, nausea, loss of appetite and other problems, while CBD was thought to be biologically inactive. But in the past 10 years ... dozens of studies have found evidence that the compound can treat epilepsy as well as a range of other illnesses, including anxiety, schizophrenia, heart disease and cancer. Now 13, Jackson ... continues to use marijuana every day. He still has seizures, but they are less severe and they occur once every week or two, down from around 200 a month before he started using cannabis. Although it doesn't make users high, CBD ... is classified by the federal government as a Schedule 1 drug [with] no accepted medical use.
Note: While more people are arrested in the US for marijuana use than for all violent crimes combined and the US federal government continues to regard non-psychoactive CBD as a dangerous drug, the UK government recently announced it will regulate CBD as medicine. For more along these lines, see concise summaries of deeply revealing health news articles from reliable major media sources.
---
Platform Cooperatives Like Stocksy Have A Purpose Uber And Airbnb Never Will
October 1, 2016, Forbes
http://www.forbes.com/sites/danpontefract/2016/10/01/platform-cooperatives-like...
You are undoubtedly familiar with so-called "sharing economy" titans such as Uber and Airbnb. Both companies are wreaking havoc on existing business models. But there is a problem. These are not truly "sharing economy" companies. For the record, I'm with Harvard Business Review authors Giana M. Eckhardt and Fleura Bardhi who made a strong case against using the term "sharing economy" when it comes to firms like Uber and Airbnb. The authors suggested these sorts of businesses - where products and services are traded on the basis of access rather than ownership, when trade is done temporarily and not permanently - ought to be referred to as the "access economy." While there isn't anything fundamentally wrong with companies like Uber or Airbnb ... they are not examples of organizations who are truly "sharing". [Each company] extracts money from its "partners" and reinvests the profit in itself, not those who are its laborers. Which brings me to ... the business model of a "Platform Cooperative." In its simplest form, a Platform Cooperative is defined as "worker–owned cooperatives designing their own apps-based platforms, fostering truly peer-to-peer ways of providing services and things". Put differently, those doing the work are owners and are both compensated for such effort and regarded as members of the greater team. A Platform Cooperative is not in it to extract money from its labourers through the rental of talent, service or even capital. Its business model is not about renting access.
Note: Read a great article describing 11 "platform cooperatives" which create a real sharing economy.
---
Dutch justice? Falling crime rates and prison closures
October 17, 2016, DutchNews.nl
http://www.dutchnews.nl/features/2016/10/falling-crime-rates-and-prison-closures...
The closure of five prisons in as many years against the background of a falling crime rate, is the kind of news many governments would give their eye teeth for. The impact could have been even more dramatic if the government had adopted the recommendations of a prison service report published in July, which concluded that eight jails and three youth detention centres will be surplus to requirements by the year 2021. The official figures indicate that recorded crime has been falling for around a decade. Between 2014 and 2015, the most recent year for which statistics are available, recorded crime was down by nearly 5%, according to national statistics office CBS. In total, recorded crime has shrunk by 25% over the past eight years. Crime figures [have] been falling in nearly all western nations this century, but the decline in the Dutch prison population has been spectacular. In 2006 the Netherlands had the second highest number of inmates in Europe with 125 prisoners per 100,000 population. Only the UK, with 145, had a larger share. But by last year the Dutch were down to Scandinavian levels, with 69 out of every 100,000 citizens behind bars. The government says prison closures are inevitable because it costs too much to keep empty cells open. Official forecasts predict that the downward trend in crime will continue, though how far the fall reflects an actual drop in criminal behaviour remains a hotly contested issue.
Note: Explore a treasure trove of concise summaries of incredibly inspiring news articles which will inspire you to make a difference.
---
Note: For summaries of the latest news articles covering deep politics and censored news, click here. For summaries of the most important news articles ever along these lines, click here.
Don't miss our treasure trove of inspiring resources
Kindly support this work of love: Donate here
Explore the mind and heart expanding websites managed by the nonprofit PEERS network:
Subscribe to the PEERS email list of inspiration and education (one email per week). Or subscribe to the list of news and research on deep politics (one email every few days).