Amazing Elders Do the Impossible, Sweden's Revolutionary Recycling, UK's Carbon Emission Lowest in Over 100 Years
Inspiring News Articles
March 17, 2017
Hey awesome friends,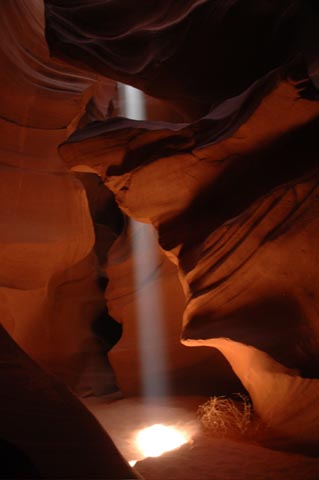 Explore below key excerpts of inspiring news articles with great information on amazing elders inspiring us all by doing the impossible, Sweden's revolutionary recycling program that has led to the country importing trash, the UK's carbon emissions dropping to their lowest point in well over 100 years, and more.
Each inspiring excerpt is taken verbatim from the media website listed at the link provided. If any link fails, click here. The key sentences are highlighted in case you just want to skim. Please spread the inspiration and have a great one!
With sacred love and warm wishes,
Fred Burks for the PEERS websites
Special note: Learn about a great movement for transformation attracting many young people called Collection Evolution in this video and on their website. Watch an inspiring interview with renewable energy expert Amory Lovins.
Quote of the week:" One does not become enlightened by imagining figures of light, but by making the darkness conscious. The latter procedure, however, is disagreeable and therefore not popular." ~~ Carl Jung
Alert! We've learned that some of our supporters have sent donations by mail that never arrived. Please know that we always send a note of thanks for every donation, so if you send one and don't receive a note of gratitude, please let us know. Thank you! See this webpage for information on how to donate.
---
The people who refuse to grow old
January 26, 2015, BBC
http://www.bbc.com/culture/story/20150126-the-people-who-refuse-to-grow-old
Russian photojournalist [Vladimir Yakovlev] started his Age of Happiness project in 2011, documenting people around the world who defy our expectations of ageing. Yakovlev has just published a book based on his project. Called How I Would Like To Be When I Am 70?, it features 30 people who refuse to age appropriately, including a 75-year-old surfer, a 103-year-old marathon runner and a 79-year-old porn star. "It started as a very personal project," says Yakovlev. "I was over fifty, I wanted to find out what can I expect in the future and most importantly to what extend I can affect whatever will be happening to me." Duan Tzinfu changed the way he lived when he spotted a group of people exercising in a Beijing park. "These were people much older than him who did the splits with ease. Duan couldn't even bend over without a big sigh," says Yakovlev, who photographed him in July 2011, at the age of 73. "After 50 years of working at a glass factory ... Duan could barely walk." But Duan joined the group, practising stretching and breathing exercises ... and now, aged 76, can perform moves that would challenge much younger people. Yakovlev has travelled to nine countries for his project, including France, Italy and India. Yakovlev describes the attitude that seems to link many of his subjects. "Pat Moorehead, a skydiver, celebrated his 80th birthday by making 80 skydives in a row, non-stop. He says: 'Happiness is just a choice, a life-style. I think that is true – about happiness ... and about staying young as well."
Note: Don't miss the beautiful photos from this incredible project at the link above. This elders will astonish and inspire you.
---
Sweden's recycling is so revolutionary, the country has run out of rubbish
December 8, 2016, The Independent (One of the UK's leading newspapers)
http://www.independent.co.uk/environment/sweden-s-recycling-is-so-revolutionary...
Sweden is so good at recycling that, for several years, it has imported rubbish from other countries to keep its recycling plants going. Less than 1 per cent of Swedish household waste was sent to landfill last year or any year since 2011. Sweden was one of the first countries to implement a heavy tax on fossil fuels in 1991 and now sources almost half its electricity from renewables. Over time, Sweden has implemented a cohesive national recycling policy so that even though private companies undertake most of the business of importing and burning waste, the energy goes into a national heating network to heat homes through the freezing Swedish winter. "That's a key reason that we have this district network, so we can make use of the heating from the waste plants. We use [the waste] as a substitute for fossil fuel," ... says Anna-Carin Gripwall, director of communications for the Swedish Waste Management's recycling association. The aim in Sweden is still to stop people sending waste to recycling in the first place. A national campaign ... has for several years promoted the notion that there is much to be gained through repairing, sharing and reusing. She describes Sweden's policy of importing waste to recycle from other countries as a temporary situation. "There's a ban on landfill in EU countries, so instead of paying the fine they send it to us as a service. They should and will build their own plants, to reduce their own waste, as we are working hard to do in Sweden," Ms Gripwall says.
Note: Explore a treasure trove of concise summaries of incredibly inspiring news articles which will inspire you to make a difference.
---
Denmark reduces food waste by 25% in five years with the help of one woman
February 28, 2017, The Independent (One of the UK's leading newspapers)
http://www.independent.co.uk/news/business/news/denmark-reduce-food-waste...
Never underestimate the power of one dedicated individual. A woman has been credited by the Danish Government for single-handedly helping the country reduce its food waste by 25 per cent in just five years. Selina Juul, who moved from Russian to Denmark when she was 13 years old, was shocked by the amount of food available and wasted at supermarkets. She told the BBC: "I come from a country where there were food shortages, we had the collapse of infrastructure, communism collapsed, we were not sure we could get food on the table". Her organisation, Stop Spild Af Mad – which translates as Stop Wasting Food – made all the difference and is recognised as one of the key drivers behind the government's focus to tackle food waste. Ms Juul convinced Rema 1000, the country's biggest low-cost supermarket chain, to replace all its quantity discounts with single item discounts to minimise food waste. The retailer wasted about 80 to 100 bananas every day. However, after the supermarket put up a sign saying "take me I'm single", it reduced the waste on bananas by 90 per cent. In the past five years Denmark has become one of the leading European countries in the fight against food waste. Last year, a charity in Copenhagen opened Denmark's first ever food surplus supermarket, which sells products at prices 30 to 50 per cent cheaper than usual retailers. Wefood is hoping to help reduce the 700,000 tonnes of food waste Denmark produces every year.
Note: Explore a treasure trove of concise summaries of incredibly inspiring news articles which will inspire you to make a difference.
---
UK carbon emissions drop to lowest level since 19th century, study finds
March 7, 2017, The Guardian (One of the UK's leading newspapers)
https://www.theguardian.com/environment/2017/mar/06/uk-carbon-emissions-drop-to...
The UK's carbon dioxide emissions have fallen to their lowest level since the 19th century as coal use continues to plummet, analysis suggests. Emissions of the major greenhouse gas fell almost 6% year on year in 2016, after the use of coal for electricity more than halved to record lows, according to the Carbon Brief website, which reports on climate science and energy policy. The assessment suggests carbon emissions in 2016 were about 381m tonnes, putting the UK's carbon pollution at its lowest level ... since 1894. Carbon emissions in 2016 are about 36% below the reference year of 1990, against which legal targets to cut climate pollution are measured. Emissions of carbon dioxide from coal fell 50% in 2016 as use of the fossil fuel dropped by 52%, contributing to an overall drop in carbon output of 5.8% last year compared with 2015, Carbon Brief said. The assessment reveals that coal use has fallen by 74% in just a decade. UK coal demand is falling rapidly because of cheaper gas, a hike in carbon taxes on the highly polluting fuel, expansion of renewables, dropping demand for energy overall and the closure of Redcar steelworks in late 2015. While emissions from coal fell in 2016, carbon output from gas rose 12.5% because of increased use of the fuel to generate electricity – although use of gas remains well below highs seen in the 2000s. Gas use for home and business heating has been falling for a decade, thanks to more insulation and efficient boilers.
Note: Explore a treasure trove of concise summaries of incredibly inspiring news articles which will inspire you to make a difference.
---
Coal Production Plummets to Lowest Level in 35 Years
June 10, 2017, New York Times
https://www.nytimes.com/2016/06/11/business/energy-environment/coal-production...
Coal production in the United States is plummeting to levels not seen since a crippling coal strike 35 years ago, according to a report released by the Energy Department on Friday. The coal industry in recent years has been plagued by bankruptcies as power utilities increasingly moved to replace coal with cheap natural gas and renewable sources, like solar and wind energy. Coal was once the dominant source of the nation's electricity generation, but consumption of the fossil fuel has declined by nearly a third since its peak in 2007. Once gradual, the decline in coal mining appears to be picking up momentum. Coal production in the United States of 173 million tons for January through March was the lowest in any quarter since 1981. The Energy Department noted [broad] forces at play in its brief report. "Coal production has declined because of increasingly challenging market conditions for coal producers," the report said. "In addition to complying with environmental regulations and adapting to slower growth in electricity demand, coal-fired generators also are competing with renewables and with natural gas-fired electricity generation during a time of historically low natural gas prices." As recently as early 2008, coal was the source of roughly half the electricity generated in the United States; this year, that figure has fallen to roughly 30 percent.
Note: Explore a treasure trove of concise summaries of incredibly inspiring news articles which will inspire you to make a difference.
---
The staggering bravery of a Muslim immigrant foster father who has devoted the past two decades to caring for dozens of terminally ill children
February 9, 2017, Daily Mail (One of the UK's most popular newspapers)
http://www.dailymail.co.uk/news/article-4206590/Libyan-Muslim-immigrant-cares...
To foster any child takes an extraordinary amount of selfless love and devotion. But one man in Los Angeles has taken on an even more monumental role: caring for the city's dying children. Mohamed Bzeek is ... a devout Libyan-born Muslim who has spent the last 20 years giving hope and comfort to children no other person would touch - ten of whom have died. 'The key is, you have to love them like your own,' Bzeek told the Los Angeles Times. 'I know they are sick. I know they are going to die. I do my best as a human being and leave the rest to God.' Bzeek, 62, moved to the US ... in 1978. He began fostering children in 1989, and in 1991 he experienced his first death. The girl had been affected in the womb by pesticides sprayed on her farm-worker mother, and her spine was so deformed that she had to wear a full body cast. She was in his home for just a year when she passed away. Bzeek still has a photograph of the girl. Now, Bzeek is caring for a girl who was born with encephalocele, which left her mentally and physically underdeveloped. She is blind and deaf, paralyzed in her arms and legs, and suffers seizures every day. But Bzeek keeps a vigil, day and night, over her tiny body, to make sure she has as much comfort as he can give her. 'I know she can't hear, can't see, but I always talk to her,' he said. 'I'm always holding her, playing with her, touching her. … She has feelings. She has a soul. She's a human being.' Doctors gave up hope on the girl ... when she was two years old. She is now six.
Note: Explore a treasure trove of concise summaries of incredibly inspiring news articles which will inspire you to make a difference.
---
This Town Adopted Trauma-Informed Care—And Saw a Decrease in Crime and Suspension Rates
February 22, 2017, Yes! Magazine
http://www.yesmagazine.org/people-power/this-town-adopted-trauma-informed-care...
There was a time at Lincoln, a school once known as a last resort for those who were expelled from the area's other high schools, when fights often ended in out-of-school suspensions or arrests. But Principal Jim Sporleder ... created an environment built on empathy and redemption through a framework called trauma-informed care, which acknowledges the presence of childhood trauma in addressing behavioral issues. The practices ... begin with the understanding that childhood trauma can cause adulthood struggles like lack of focus, alcoholism, drug abuse, depression, and suicide. At Lincoln ... the graduation rate increased by about 30 percent and suspensions decreased by almost 85 percent a year after implementing the framework. Sporleder first arrived at the school in April 2007. The building was in a constant state of chaos. Sporleder took a hard line by handing out ... three-day out-of-school suspensions. Then, in the spring of 2010, he attended a workshop ... on the impacts of stressful childhood experiences. Keynote speaker John Medina, a developmental molecular biologist, explained how toxic stress overfills the brain with cortisol, also known as the stress hormone. Sporleder suddenly understood that his students' behavior wasn't completely in their control; their brains were affected by toxic stress. "It just hit me like a bolt of lightning that my discipline was punitive and it was not teaching kids," he said. So he set out on a mission to bring trauma-informed care to his students.
Note: In the article above, students and educators share many personal success stories made possible by Lincoln's adoption of trauma-informed care. Explore a treasure trove of concise summaries of incredibly inspiring news articles which will inspire you to make a difference.
---
Muslim activists raise over $70,000 to aid vandalized Jewish cemetery
February 22, 2017, ABC News
http://abcnews.go.com/US/muslim-activists-raise-60000-aid-vandalized-jewish...
As of early Wednesday morning, a crowdfunding campaign started by Muslim activists had raised over $70,000 in an effort to help repair a vandalized Jewish cemetery. "Muslim Americans stand in solidarity with the Jewish-American community to condemn this horrific act of desecration against the Chesed Shel Emeth Cemetery," read the crowdfunding campaign's website, which was spearheaded by Muslim-American activists Linda Sarsour and Tarek El-Messidi. The effort comes after more than 170 headstones were damaged late Sunday or early Monday at Chesed Shel Emeth Cemetery, located in the St. Louis suburb of University City. The incident at the cemetery comes amid a spate of threats directed at Jewish centers across the nation this year. The FBI and the Justice Department announced earlier this week that they would investigate the multiple bomb threats directed toward at least 60 Jewish centers, including 11 threats made on Monday alone. The fundraisers for the "Muslims Unite to Repair Jewish Cemetery" campaign said they launched the campaign in an effort to "send a united message from the Jewish and Muslim communities" and to condemn "hate, desecration, and violence." The campaign said the proceeds would go directly to the Chesed Shel Emeth Cemetery, and that any additional funds leftover after the cost of restoration would "assist other vandalized Jewish centers nationwide."
Note: Explore a treasure trove of concise summaries of incredibly inspiring news articles which will inspire you to make a difference.
---
The bad eating habits that are killing the most Americans
March 7, 2017, CBS News/Associated Press
http://www.cbsnews.com/news/bad-eating-habits-killing-americans-bacon-fat-sugar/
Gorging on bacon and burgers? Turning up your nose at fish, nuts or vegetables? These are among food habits that new research links with deaths from heart disease, strokes and diabetes. Overeating or not eating enough of ... 10 foods and nutrients contributes to nearly half of U.S. deaths from these causes, the study suggests. "Good" foods that were under-eaten include: nuts and seeds, seafood rich in omega-3 fats including salmon and sardines; fruits and vegetables; and whole grains. "Bad" foods or nutrients that were over-eaten include salt and salty foods; processed meats including bacon, bologna and hot dogs; red meat including steaks and hamburgers; and sugary drinks. The research is based on ... data showing there were about 700,000 deaths in 2012 from heart disease, strokes and diabetes and on an analysis of national health surveys that asked participants about their eating habits. Most didn't eat the recommended amounts of the foods studied. The 10 ingredients combined contributed to about 45 percent of those deaths. For example ... excess salt can increase blood pressure, putting stress on arteries and the heart. Nuts contain healthy fats that can improve cholesterol levels, while bacon and other processed meats contain saturated fats that can raise levels of unhealthy LDL cholesterol. In the study, too much salt was ... linked with nearly 10 percent of the deaths. Overeating processed meats and undereating nuts and seeds and seafood each were linked with about 8 percent of the deaths.
Note: This study referenced above can be found here, in the Journal of the American Medical Association. For a most excellent book by an MD who learned of deep cover-ups related to food and health, don't miss "How Not to Die," by Dr. Michael Greger. This book could quite literally save your life. For more along these lines, see concise summaries of deeply revealing news articles on food system corruption and health.
---
Health benefits of organic food, farming outlined in new report
February 8, 2017, Harvard School of Public Health
https://www.hsph.harvard.edu/news/features/health-benefits-organic-food...
The European Parliament is concerned about food safety and human health. They asked a group of experts ... to review the possible health advantages of organic food and organic farming. Our report reviews existing scientific evidence regarding the impact of organic food on human health. The most important information in this report is about pesticides in food. In conventional food, there are pesticide residues that remain in the food even after it's washed. Organic foods are produced virtually without pesticides. Three long-term birth cohort studies in the U.S. suggest that pesticides are harming children's brains. Women's exposure to pesticides during pregnancy ... was associated with negative impacts on their children's IQ and neurobehavioral development. Also, one of the studies looked at structural brain growth ... and found that the gray matter was thinner in children the higher their mothers' exposure to organophosphates, which are used widely in pesticides. Pregnant and breastfeeding women, and women planning to become pregnant, may wish to eat organic foods as a precautionary measure because of the significant and possibly irreversible consequences for children's health. We know that the overly prevalent use of antibiotics in farm animals is a contributing factor in the development of antibiotic resistance in bacteria - a major public health threat because this resistance can spread from animals to humans. On organic farms, the preventive use of antibiotics is restricted.
Note: For more, see this mercola.com article. For more along these lines, see concise summaries of deeply revealing news articles on food system corruption and health.
---
Note: For summaries of the latest news articles covering deep politics and censored news, click here. For summaries of the most important news articles ever along these lines, click here.
Don't miss our treasure trove of inspiring resources
Kindly support this work of love: Donate here
Explore the mind and heart expanding websites managed by the nonprofit PEERS network:
Subscribe to the PEERS email list of inspiration and education (one email per week). Or subscribe to the list of news and research on deep politics (one email every few days).